Thursday Diversion: Online Teaching; Apple Updates; Questions on Lenses
By Graham K. Rogers
---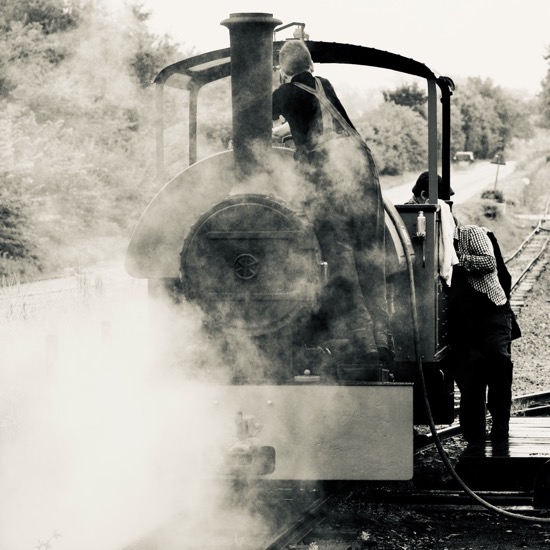 More people are working from home so conferencing applications have come to the fore: not all are equal. A new iPhone SE is on sale; Apple has updated its operating systems; and more hardware releases are expected as WWDC nears. A question on lenses sent me down a number of tracks to find a satisfactory answer.

I have been looking at a number of ways in which to communicate with students and groups of people, particularly important after Zoom was found to be a security problem for some. Apple had already reduced the features on its FaceTime because there have been problems, and like others there was a rush to get this fixed because this is useful for people in the current situation.
As I have now been asked to teach two courses, starting later this month, I need to learn how to run a virtual classroom. Several countries, cities and companies have banned Zoom: the latest I saw was Standard Chartered Bank. Nonetheless it figures prominently in the list sent out by the IT experts at the international college where I have to teach. Also in the list is Google Meetings (no thanks) and Microsoft Teams, which a friend is using in industry here, and Cisco Webex Meetings.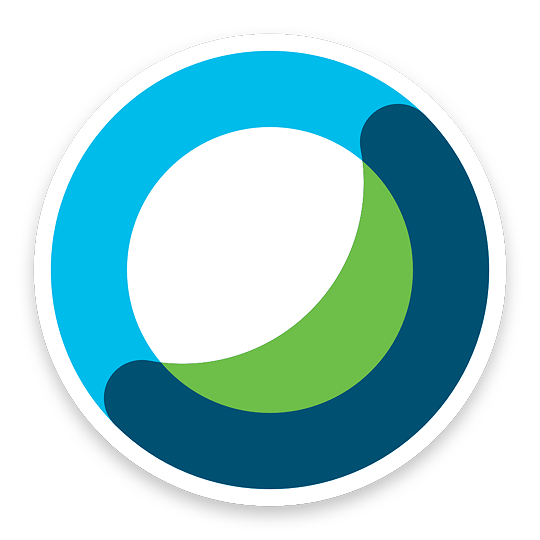 I was able to register easily for this online with email and was sent a link to set up the password. That sent me to a login page which needed a password, so I had to use the Forgot Password option and was sent another email to link to another web page so I could set a new password. It seemed a little complex, but it was not the worst experience as I tried to set up an online shopping app later in the day which would not accept the first attempt then locked me out for too many tries.
The WebEx app for the desktop is not available in the App Store, so needs to be downloaded from the company site. The PKG file contains a process that checks to see if the app can be installed. I ran it twice and it just stopped with no information about what it was doing. I had an idea and switched to the Admin account (after putting the PKG in the Drop Box) and ran the installer from there: in one. Back in the User account, I opened the app, entered my details and was ready to roll.
I also downloaded iOS and iPadOS versions, so that I can run a session from any of the devices I have (hopefully), but without anyone yet registered in the class, I cannot test it out. Like a lot of classes, I am going to be making it up as I go along. On Thursday I saw an update to the iOS and iPad versions. WebEx is one of those apps that Siri refuses to recognise on the Mac. There was an update to the desktop app, and mercifully this was possible to do from within the User account.

It was not a surprise to see an update to iOS and iPadOS bringing these to 13.4.1. Part of the update included improvements to FaceTime specifically, for the problems that had existed. I am still not sure however if the 32 number for people online in FaceTime applies to Thailand. I have not been able to check this out or find any information online.
Of course the moment I started to update my devices, there was a power cut at the condo. There was a massive explosion outside and I suddenly realized WiFi had gone. I completed the downloads on iPhone and iPad Pro using the personal hotspot, but was unable to install on the iPad. It was below the 50% battery level and with no power it was pointless plugging it in. It took 30 minutes for the power to come back on and then of course there is an additional delay while the condo router starts itself up, so about an hour after the cut I was finally able to install on the iPad Pro.
I also had a message on the Apple Watch later because there was an update to version 6.2.1 for watchOS.

There was a lot of interest in the latest iPad Pro that was announced recently, mainly because of its magic keyboard that contains a trackpad. There was also speculation about Apple's use of the A12Z processor, and not the A13 in the iPhone. Several sites are reporting that this is the same chip as the A12X which is correct, except for one minor point, as TechInsights pointed out: the A12X uses 7 of the GPUs, while the A12Z has access to all 8.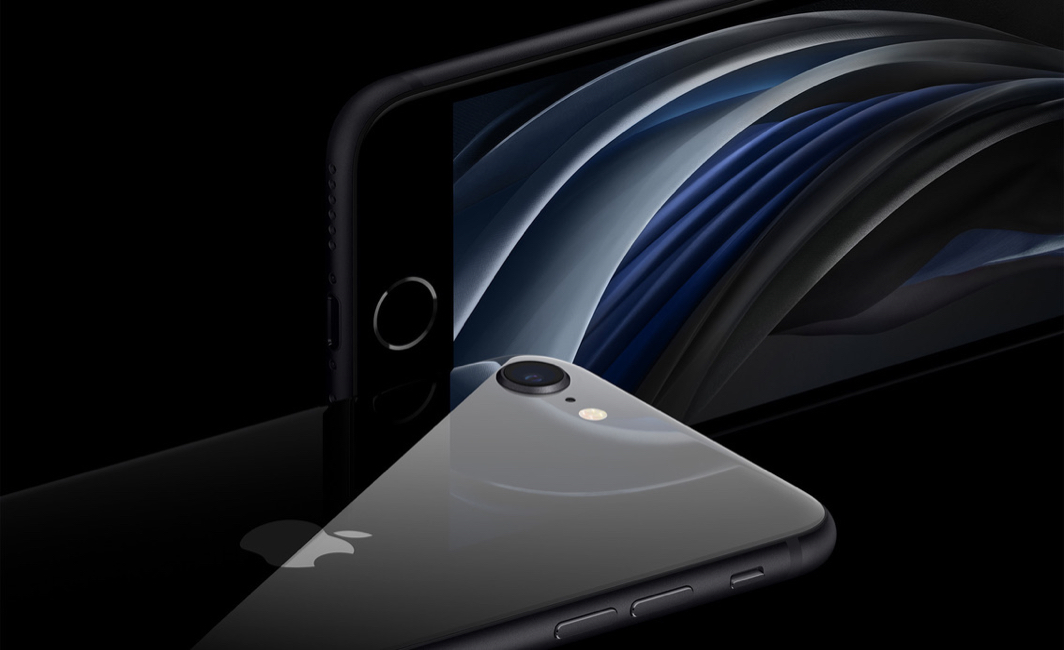 Apple iPhone SE - Image courtesy of Apple

With a virtual WWDC coming this year, there are several predictions of releases that could be coming soon or not, depending on the source of the information. One new iPhone, replacement for the iPhone SE, was expected by many to drop soon and that happened this week. It is already on sale in the online Apple Store for Thailand, starting at 14,900. It has the same A13 Bionic chip as the iPhone 11 Pro, a single camera, and a Home button with Fingerprint ID. Prices are 14,900 for 64GB, 16,900 for 128 GB and 20,900 for 256GB, although when the boxes are all checked, the Continue button (to buy the device) is greyed out. It comes in black, white and (PRODUCT)RED. The iPhone 8 is no longer available: SE, XR, 11, 11 Pro.
Rather than the specifications of the SE with the A13 processor, one site made more of the 5W charger that ships with the phone when it is capable of 18W charging. There was of course no comparison with other handset makers whose phones may ship with no charger. Michael Zhang at Petapixel is positive about the camera and discusses its specifications, calling it "the best single-camera system ever to appear in an iPhone".

Also expected, but within the usual time frame, is the new iPhone. Some are calling this the iPhone 12 and of course we have already seen Photoshop versions and specifications of the phone which is only just being finalized in Cupertino. Some people are saying that this phone will actually not be coming out until December. I think this is unlikely as this would miss the main end of year selling period.
In many countries, because Apple would not be able to produce enough to supply all the countries it usually does. For example, each year iPhone is normally released around October, then there are second and third tier countries which have their iPhones available by late October and early November. A few more countries will get them towards the end of November, which means most markets will be supplied before the New year period.
Some of Apple's production is being switched currently to protection equipment for medics and health staff. Like many companies Apple has begun to do its part to helping those whom the governments of some countries seem unable to help, or are simply ignoring. In the middle of this silly season I just saw a note on seeking Alpha that suggests Apple should be paying a large dividends to investors. Boox Research expects a dividend increase of about $0.05 per share with the 30 April Q2 earnings announcement, despite recognizing the COVID-19 pandemic disruption. I think some analysts need to take their noses out of the spreadsheets and have a look at the world surrounding us.
On the other hand, Stephen Warwick (iMore) reports that J.P. Morgan has cut Apple's price (that's what they predict the shares will sell at) because of sales prospects over the coming months. With stores closed worldwide, the analyst does not think online sales will be enough to compensate. There is no mention of services and the recent increases in Apple Music subscribers. There is also an adjustment in share prices - this time upwards - from Piper Sandler who factor in the results of a recent survey of US teens who put the iPhone, AirPods and Apple Watch at the top of their shopping lists (MacDaily News). Last month Apple increased sales of the iPhone in China by 500,000 units.
There were several other exhortations from analysts for investors to note: some said the price would go up, some down; some said sales were down, others up, and of course there was the report on teen sales to add to the mix: despite what so many other media sources have been telling us about Android, Samsung, folding phones and all, the kids know what's what.

I have tried quite hard to make the trackpad work with the iPad Pro, but I am not having much success. It was really easy to set up, which was encouraging, but although selecting items is working fine, the scrolling through lists or pages of text, or making adjustments in photo-editing is not happening at all as I expected. The Apple Pencil is much more flexible - and my fingers of course. I took the Trackpad back to the office and will use it with the Mac mini as before. Before I did, I remembered to enter Bluetooth settings and Forget the device on the iPad Pro.

A friend contacted me on Facebook Messenger this week asking about lenses. About a year ago, as I had the D850, I gave him my D7000 for his birthday, and rather than making it look like a cheap gift - Graham's hand-me-downs - I bought a lens as part of the gift. We went to Big Camera in Siam Paragon and I gave him a choice of two similarly priced Nikon lenses: 35mm or 50mm. He spent a while with the help of the shop staff before choosing the 50mm lens, which I think is a good compromise, and I hoped its limitations would teach him some skills.
Nikkor lenses: 24mm lens, 50mm and 85mm (right)
He now understands the limitations of the lens and asked me about what type of lens he would need for particular shots. From his description, the narrowness of the 50mm had held him back and he was after something wider, although he mentioned the idea of blurriness, which I thought he as after a lens that would create bokeh. He was quite clear on the Aperture, and when I checked he was using Aperture Priority, which I prefer. I dug out the lenses he might want and took a closeup of a bottle, to give some idea of the effects possible with each lens: 24mm at f/2.8; 24mm at f/4.5; 24mm at f/16; and 85mm at f/1.8, which gave a nice blur to the background.
Output with 24mm lens and 85mm lens (right)

I bought the 85mm lens a couple of years ago after a conversation with a freelance photographer at a Xmas dinner. At that time it cost me about 19,000 baht. When I looked at Lazada, the lens was priced way too high at prices ranging from 24,000 up to a staggering 144,000 baht. Lazada may not be the right online source for lenses, although there was one out of country seller offering the same lens at around 14,000 baht. I checked out a couple of the other lenses I have and was stunned by the price range. I may end up giving the young man my 24mm Nikkor, which I use less these days now I have the 35mm Tamron lens.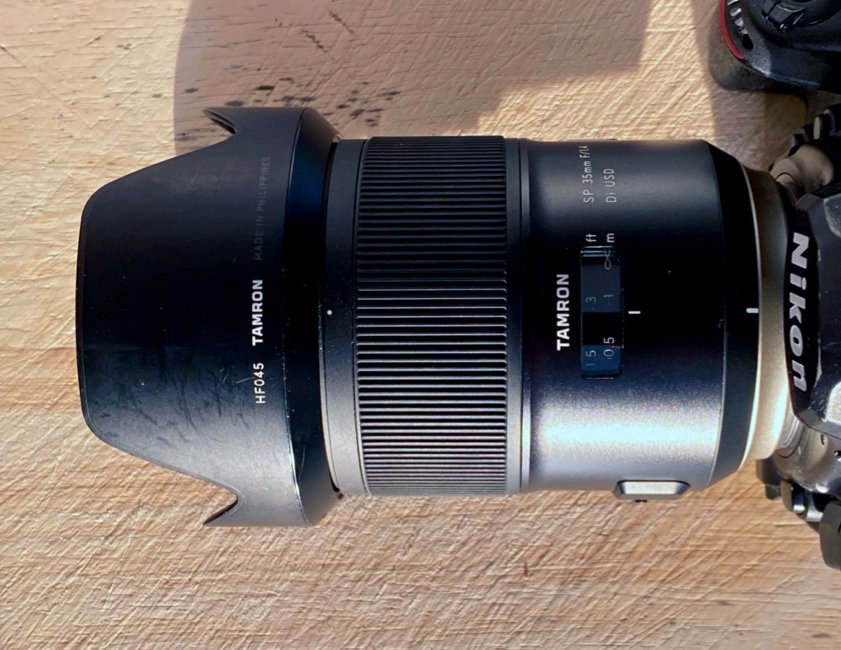 Tamron 35mm lens


I have dumped a couple of applications, particularly on the Mac, because they switched to subscription support. This is one of many reasons I don't use Adobe software. One of my favorite programs on iOS and the iPad is Darkroom. When I used that earlier this week I saw that there was a panel announcing a subscription format. There was also an option to continue at no cost. I was about to look at the blog to see details about this, but saw that the subscription was a relatively small 50.75 baht for a month and for new users. I could either continue or provide support. I went ahead and subscribed, even though I had paid for the app: developers need support too. I know many people who own expensive cars, houses and other equipment who will only download free software. If there is no support, even the free stuff could dry up.
Graham K. Rogers teaches at the Faculty of Engineering, Mahidol University in Thailand. He wrote in the Bangkok Post, Database supplement on IT subjects. For the last seven years of Database he wrote a column on Apple and Macs. After 3 years writing a column in the Life supplement, he is now no longer associated with the Bangkok Post. He can be followed on Twitter (@extensions_th)