Monday Diversion: Internet Gremlins from Stay at Home Use; Adapting to a Changed World
By Graham K. Rogers
---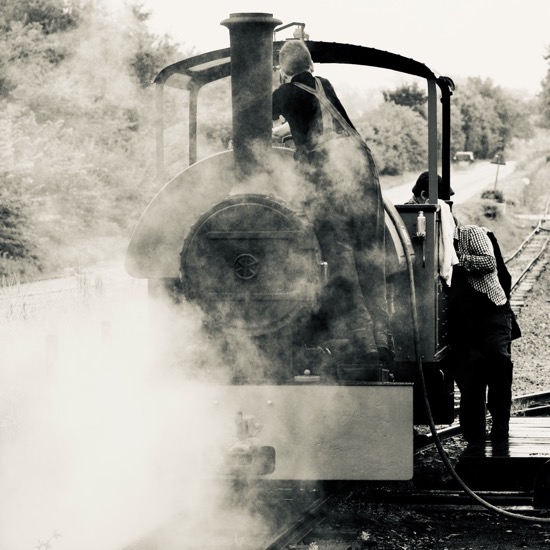 With increased use of the internet as many people worldwide are now working from home, traffic has expanded considerably. Microsoft reports a 775% increase in demand. Some services are being throttled back, but this may not explain all connection problems. It is becoming clear that the world has changed and even more certain for some that politicians are often in the way.

Some may remember the problems I had over a few weeks concerning the inability of the iPhone 11 Pro to synchronize images following the iOS 13.3.1 update. After several sessions with Apple personnel the engineers examined the logs I had recorded and whatever the problem was, fixed it. Last week I saw that a well-known Twitter user who is not notably pro-Apple was criticizing iCloud and the ability to synchronize photos with his iPhone. I passed the information on that I had, with a couple of suggestions concerning comparison of album size. There has been no mention since if that was the way in to the problem he was experiencing
With increased use of the internet due to so many people now working at home, it is reported (Stickboy) that True has its engineers working to triple bandwidth to allow for this increased use. Of course if True has suddenly, magically been able to triple the bandwidth capacity, why could this not have been done before? On Monday I saw a note on Seeking Alpha (Brandy Betts) reporting that Microsoft's cloud services have seen a 775% increase in demand in the past week in regions with shelter in place or social distancing orders. Extrapolated to other services, that would explain a lot.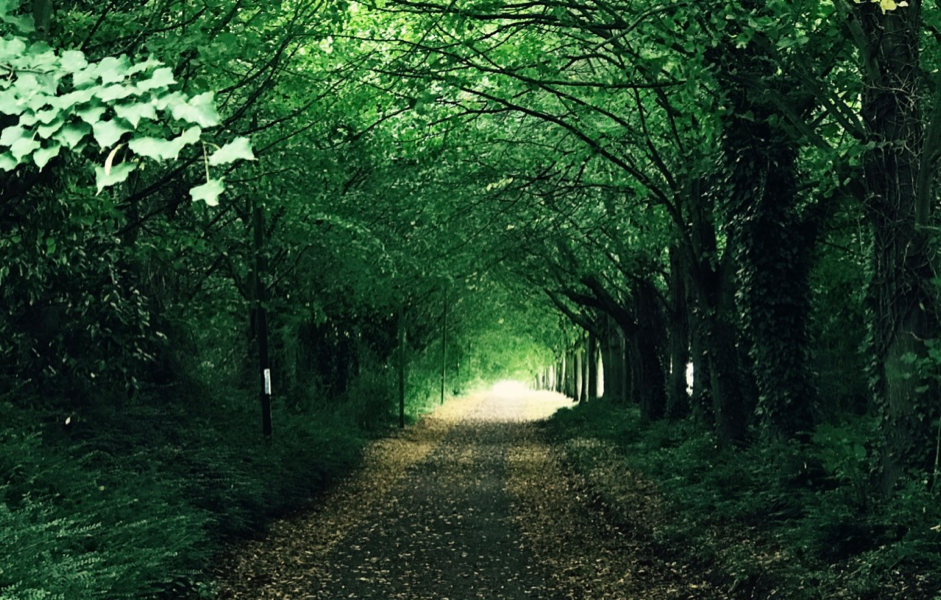 In the meantime the UK has joined the 21st Century and decided that the Internet is a necessary resource. The broadband providers have been told to lift the caps on signals. When Jeremy Corbin suggested free broadband for all before the last election, this was branded as a form of communism and he was criticized by many outside and within the Labour Party. This used to happen to Tony Ben who countless times put forward ideas that some deemed outrageous, yet a few years later they were accepted cross party with a wide consensus. The Internet is an essential resource. It sometimes takes a disaster of epic proportions to drag politicians into the current century.
After a few days looking at Netflix output, I switched to AppleTV+ as The Banker is now available and I had wanted to see that ever since it was announced. It was delayed for a while over a legal problem (understandable when you see the movie) but was now on my list. Apart from the content, some of which made me really angry - us white folks can never fully understand the forces of racism, express or implied - I was a bit annoyed by the constant feed drops. Netflix does not seem to be affected at the moment, but the signal dropped several times and for a change it was not my own router (the internet light was flashing away merrily there).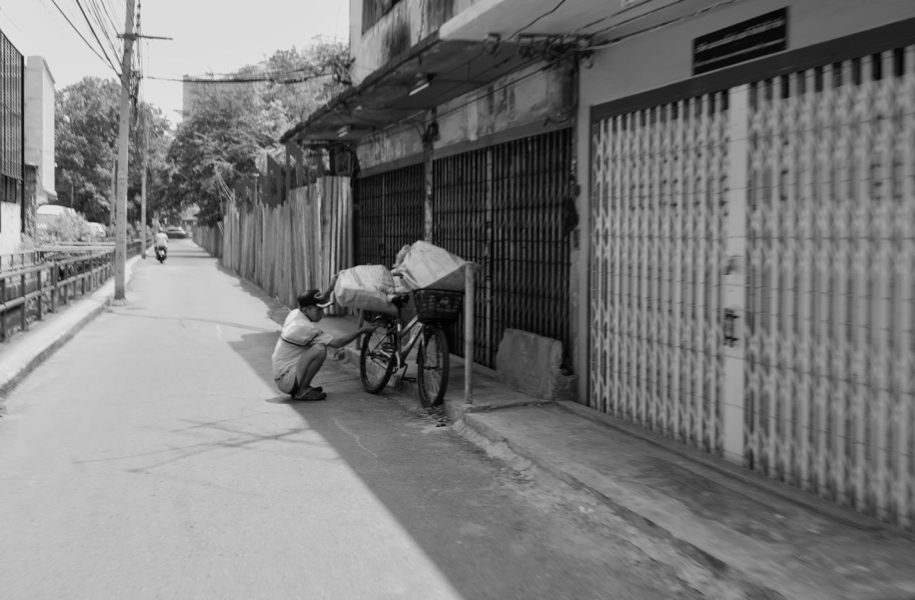 While I am at home most of the time I do venture out briefly (suitably protected) and dash to the supermarket, then dash home. Fortunately, the Skytrain is almost empty when I make my rare trips and so is the supermarket, unlike videos we have seen of shopping in the UK and elsewhere. Online shopping has ground to a halt here and the UK, with long waiting times. One can hardly blame the online shoppers or the delivery services. When I make my trips I always take cameras: digital and film. You never know what you will see and I have been rewarded once or twice with some interesting shots.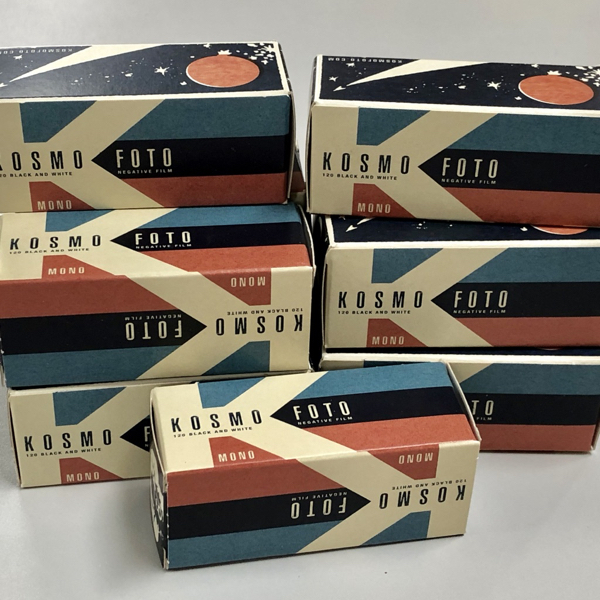 I will not know what I have on film for a few weeks yet as the shops are closed. I already have two rolls for pickup, but if the shop is closed, there is nothing to be done. I wrote recently in a 3-part article on camera types, about the expanding use of film, noting how in the last couple of years, manufacturers have been developing new films.
Now, DL Cade reports in PetaPixel, Lomography have released a new B & W 35mm film, "that originates from a roll of German cinematic production film". This is not the only product that uses cinematic film, but this has been created with a specific chemical layer removed so it can be developed in the same way as normal black and white film. Whether it is ever available here, its release only (so far) as 35mm limits its use for me to an extent as I prefer working with medium format. I am still waiting to get my hands on that newly released Ilford Ortho film.

With the stay at home conditions, I have been checking student work over the internet. It was easy enough with the writing, but this week, to complete the course requirements, the students had to send me videos of their presentations. They all had problems with file size limits and in the end, I relented and allowed them to upload to Google Drive. I could then view them. This was not as straightforward as I had hoped and the first ones did not work on the iPad Pro, directing me to YouTube (Thai text) where nothing was shown. I switched to the Mac and the video was accessible. The next morning I had several spam messages, each of which purported to come from a specific Google service; each providing a link. The first of these was to a site in Russia. And students wonder why I don't trust Google.
Now that I have completed the marking of the student work I was thinking of updating to Catalina which is now on 10.15.4. Or at least I was until I saw that some users are having problems with the Finder seizing, while hoakley (The Eclectic Light Company) reports that Apple has changed fixing preferences again which can now only be done from the Rescue partition. There are some mysteries to how this all works and why.
I am still making several attempts each day to update the AppleTV from 13.2 to 13.4 but each time it fails on the installation about the time that I would see Verify on my iOS devices. After a couple more attempts, I turned off the device and removed the power cord (again). This time I also restarted the WiFi router. Once all was running again (I checked that the internet was connected), I tried the AppleTV update again. As always, the download itself is fine, but the checks and setting up are where the problems lie. And . . . Nope.
There is not a lot a user can do. With the Mac I can play about with the Terminal if necessary, and there is a certain amount of access with iOS devices and iPads, but the Apple Watch and AppleTV are one remove away from the user and unless one has access to special tools (and the knowledge), we are limited to what we see on the menus. The next thing available to me is Reset or Reset & Update, but that means I would have to re-enter all details which is a bit drastic: not when there are no shops open for rescue. Who wants to wipe a device unless absolutely necessary?

I have been playing with the Magic Trackpad on the iPad Pro and while it sometimes shows its value when moving about in text or when working in certain apps one of the features I use to for on the Mac, does not work at all well on this platform: Scrolling. I can highlight text OK, but moving the highlighted content is not at all easy, while scrolling through a document is impossible. It is the same in all apps I have tried with text, so the trackpad is somewhat limited for my purposes. It is easier to use my fingers or the Apple Pencil. In Photos editing, selection of features is possible, but not the adjustment using scroll wheels. This is like working with one hand behind my back.
After viewing many videos of crowd problems in different countries, I was prompted to make a comment after seeing a clip on Twitter of Americans looting. We have also seen panic buying in Australia, Britain and the USA, and I seriously wondered in the comments I made how Western civilization is so often promoted as an ideal. I was reminded of the George Carlin quote, "Never underestimate the power of stupid people in large groups".
For some of us there are many problems, particularly in the treatment of the poor and low income earners. It has been clear that countries like Italy have been left to fend for themselves, although they have now received help from the enemy: China, Cuba and Russia; while other European countries and the USA help themselves. Some wonder if Western civilisation can survive and Ali Demirdas in The National Interest discusses how these events in previously thought of powerful nations will change the people and the political systems in the long run. These fragmented attitudes were also highlighted by comments in Deutsche Welle which outlined the potential north-south split over ways to help Italy. The group of friends is not so friendly in a world crisis.

The British government is under increasing pressure and is being criticized for its unreadiness, mixed messages, and dithering on essential equipment, eventually giving contracts for ventilators to Dyson and Bamford, long time contributors to the Tory party. Many are also questioning the sinister influence of Cummings, Johnson's adviser. After a TV comment on the government's role, by Dr. Richard Horton that went viral, the renowned medical journal The Lancet had an editorial, which despite an opening sentence that appears to blame NHS management (which some took as criticism of the NHS - that's what you get when you only read the first sentence), the writers put the blame for the deadly pantomime firmly at the feet of the Johnson government.
Graham K. Rogers teaches at the Faculty of Engineering, Mahidol University in Thailand. He wrote in the Bangkok Post, Database supplement on IT subjects. For the last seven years of Database he wrote a column on Apple and Macs. After 3 years writing a column in the Life supplement, he is now no longer associated with the Bangkok Post. He can be followed on Twitter (@extensions_th)