Thursday Diversion: Brilliant Minds Ignored; Apple Updates; iPad Trackpad
By Graham K. Rogers
---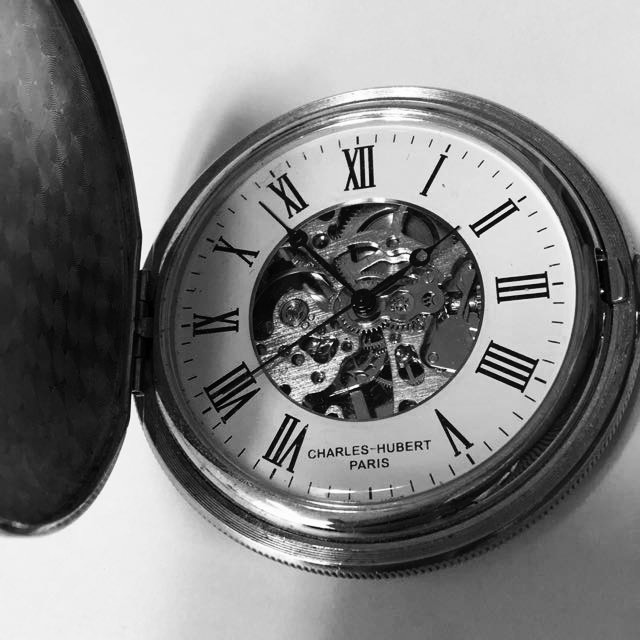 Comparisons between countries successfully combatting Coronovirus, suggests that political overriding of scientific and medical opinion is causing greatest harm. Apple updated versions of its operating systems this week. On the iPad Pro, with iPadOS 13.4 installed I have been playing with a trackpad.

With the phenomenal advances that have been made in medicine and scientific research in the United Kingdom and United States, it is incredible that these two countries are seeing perhaps the worst approach and the highest number of cases of the coronavirus. The causes of this disastrous approach are clearly political and economic. Rather than save people, the prevailing attitude is that jobs and the economy are more important.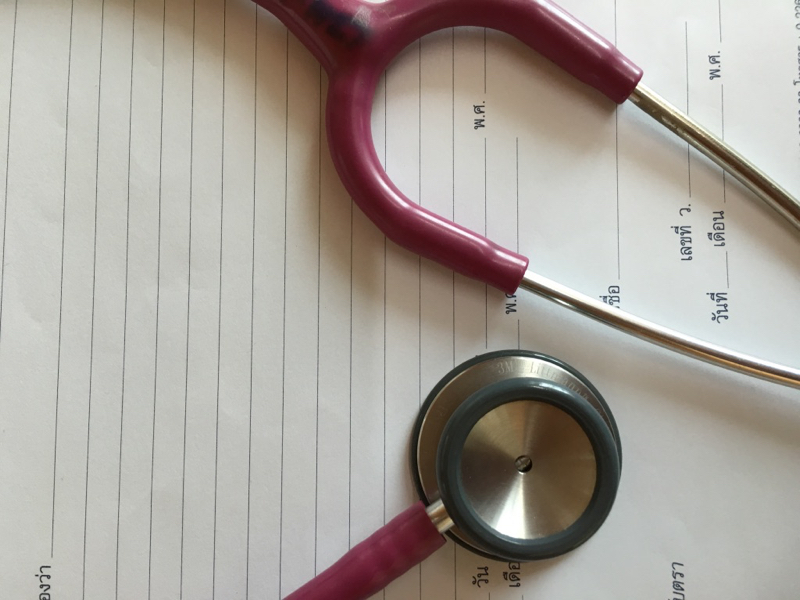 If there are no workers there will be no economy. In America the know it all attitude of the president and his supporters have done untold damage. In Britain the poor leader ship and questionable philosophies of some of his supporters, along with economic considerations, are also damaging. Delays and dangerous lack of equipment have set back the defeat of the virus leading to deaths: brilliant minds ignored for the sake of cheap political points.

Among the positive and negative stories related to the Coronovirus spread, one caught my eye which had some serious aspects, although my first and subsequent thoughts were that I am not going to shed any tears about this. Garett Sloane of AdAge reports that Facebook is seeing declining ad revenue, like Twitter, even though services are seeing expansion: everyone home, everyone wants to communicate and post comments or pictures; but companies are understandably not placing advertisements like they were before. I picked this up in an early morning trawl of news sources, but later saw that even the Bangkok Post had a comment on this.
Following restrictions applied by Netflix, Disney and others in Europe, it was reported on Wednesday that YouTube is to limit its streaming quality worldwide (Mitchel Broussard, MacRumors). It just shows how necessary and how fragile internet links have become. There were reports that Netflix was offline in some parts of the world on Thursday morning, but my signal was unaffected when I checked (breathes sigh of relief).
Many companies are closing or seeing reduced income, although those like Apple with large cash reserves are mainly insulated for the time being against such problems. Who would have thought that, eh? For years Wall Street has insisted that companies - and especially Apple - need to reduce cash on hand and spend it. Now that the viruses have hit the fan, Steve Jobs was right again.

It is noticeable in Bangkok that, while some businesses in malls are closed for the time being, some are actually boarded up, suggesting they are not likely to return. This has a knock-on effect in malls, as America has found in the last few years: as the numbers of retail outlets in the malls fall, so customers are less-inclined to go, leading to more losses and the eventual closing of such malls. With an over-supply of such mega-centres in Bangkok for example, there could be closures later.
Oddly, Britain, which saw a reduction in retail stores in the high street as larger supermarkets opened in towns, may not have such a problem as the number of malls is considerably smaller. A city like Milton Keynes, for example, which has a population of about 250,000 has just one major mall. However, even there, stores have been closing, although this has been due more to external economic factors (at least before Coronavirus) than reduced numbers of local shoppers.

With heavier restrictions expected soon in Thailand, I brought forward a shopping trip by a couple of days. I had been told that I would be able to buy masks at the BTS station near here, but they refused to sell me one because I was already wearing a mask. With no way of checking before I left home that any masks would be available, I was not willing to take any risk. The Skytrain was almost empty and when I arrived at BTS Siam, there was a stall set up by operators with masks and hand cleaner and a couple of nice staff serving. There were also such items available just inside the Paragon mall when none had been on sale for a couple of weeks in any of the stores there (or elsewhere). Someone had these somewhere.

There were few people shopping although I had deliberately aimed for pre-midday. I was able to complete the list in my head quickly, then as I was leaving the cash registers, saw electrical goods on sale. With some areas off limits to customers, this had been a concern, but I was able to buy a small rice cooker and saw other useful items on sale all of which must have been moved down from the now-closed area on Floor 5. Someone was thinking.
As many shops are closed, people are moving to online purchasing much more. This has been a trend anyway for a couple of years and almost all of my Apple purchases iPhones max iPads have been done online. I also buy from Amazon, B & H, and Lazada. This is often because local retailers are unable to supply what I need, including specific options for Macs. If, for example, I want to increase the base memory in a new Mac, the order will take two weeks from an iStudio outlet. Online with Apple it is done immediately, and the product delivered in days.
High street retailers are closed and online selling is reaping the benefits, a member of Parliament in the UK has suggested adding an online tax of 2-3% (Stuart Anderson, (Eastern Daily Press). Duncan Baker in his address to Parliament claims that Margaret Thatcher was the last great leader and she said Britain was a nation of shopkeepers. From memory it was Napoleon Bonaparte who said that. Although some online sources suggest it may not be in a Napoleon original, it was certainly in use long before Thatcher appeared, but Tory politicians often re-create history. They also re-create taxes and historically once a tax has been created, the funds are not always used for the purpose they were first levied.

Apple has released the update to Catalina 10.15.4. It is over 3.GB, and includes firmware updates. Maybe it's about time I finally took the step and updated to Catalina. I have been backing up faithfully every day so presumably could go back although this might need me to wipe the disk the way Catalina is set up. hoakley (Eclectic Light Company) tells us it has iCloud Drive folder sharing which was planned for Catalina originally but was held back. Maybe that was what put me off when I was running the first few beta releases. There were other things but that certainly caused problems back then. There are also substantial Security updates for earlier versions of macOS suggesting that these also include firmware updates. In later comments on what has changed, hoakley looks at the folder sharing (see below) and lists the Apple apps that have been changed, including Photos which has seen major modifications.

There were also the expected 13.4 updates to iOS and iPadOS, with Apple also releasing tvOS and HomePodOS versions, not that HomePod is on sale here. In the last few months I have always had problems with these updates. The file downloads ok, but before it can install, there is a Verify process: calling home to ensure integrity. Every time this fails for me. Sometimes just pressing Retry will complete this and the installation will start. On occasions I have had to use the Personal Hotspot before verification is done. This is ok on iPhones and iPads, but the AppleTV consistently fails.
Before I tried this time I pulled the power cord out to see if that would jolt it into some responsibility. According to the information on the screen I was on version 13.2 and I had tried several times to update that (13.3.1 is most recent). Now 13.4 is shown, and Yes I do want to download and install. 2 minutes for the download, ok; Step 1, preparing update, and the progress bar moves slowly to the right, ok; and after an agonizing wait, failed. Rinse. Repeat. Fail. 4 times. Drink tea, watch Netflix.
I wonder about trying with an Ethernet cable but the ones I have are too short so I would have to move things around. This used to just work. Maybe I should try leaving it on Automatic Updates. A WatchOS update (6.2) was downloaded and that was installed in one go. In the notes I saw that the ECG function is now available in Chile, New Zealand and Turkey. When I try that it still reports that it is not intended for use by people under the age of 22.
One thing I had hoped to see improve with the iPadOS update was importing photos from the Nikon D850. Not long ago it just began to report that no photos were available when connected to the iPad Pro with a cable. It would, however, import images when I used a card reader and the same cable. After the iPadOS 13.4 update I gave it a try. All images were recognized and could be imported. At least something went right.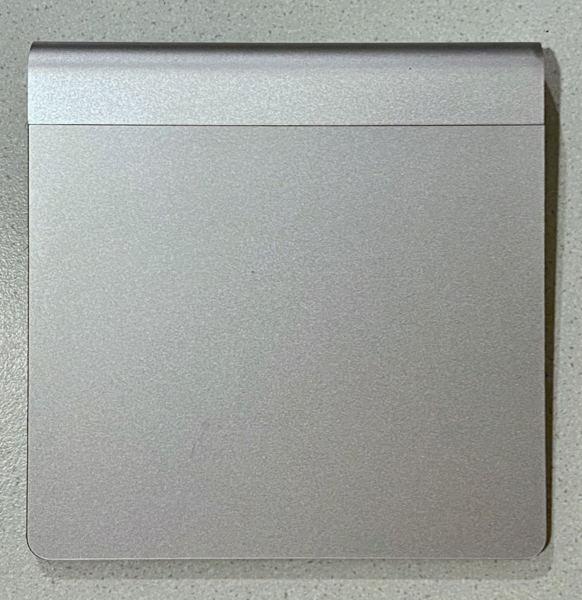 Using the information I posted the other day from Andrew O'Hara, I disconnected the trackpad from my Mac mini at work and then someone that I had to turn off the device. As there is no on off switch on the trackpad I have I remove the batteries and then replace them. When I restarted I went to Bluetooth in Settings and saw the device listed. Pairing was done quickly, with a confirmation. RThere was a warning that using the device might affect WiFi and Bluetooth connectivity, but the Personal Hotspot remained working.
As others have reported as I move my fingers over the trackpad, so the cursor appears. It changes depending on the task it is used for: a circle in the list of Notes, or a vertical line in the text. When I tried to edit a photograph the circle changed to a rectangle with rounded corners, covering the word, Edit. However, although I was able to select functions (Crop, Adjust) I was not able to move the controls and switched back to fingers or the Apple Pencil.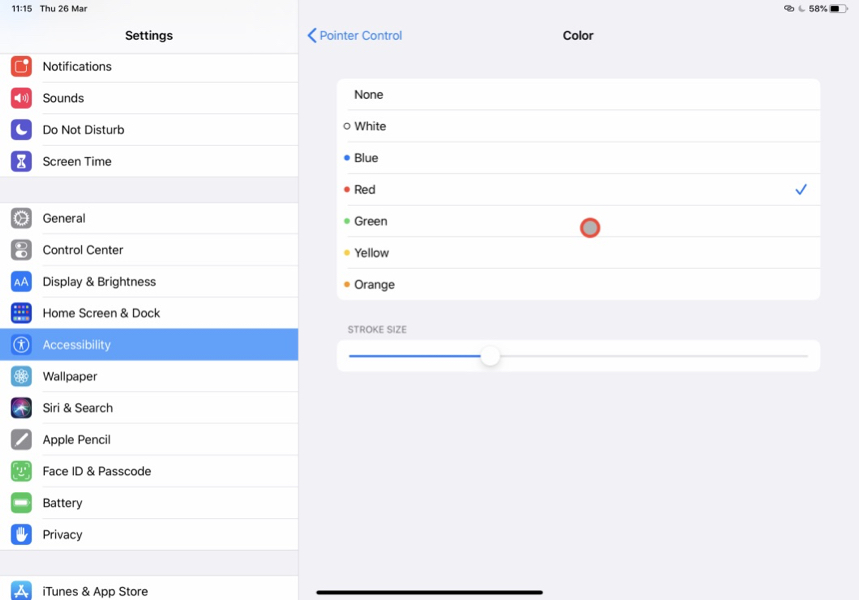 iPad Pro: trackpad pointer adjustments

There are additional controls in Accessibility > Pointer Control, such as size. I changed the color, because I can. I will take this home and if it works as expected, there is a case for me buying a second trackpad. At the moment I have a Microsoft mouse attached to the Mac mini, and it is so long since I used one of these pointing devices that I initially had it facing the wrong way.
It was also interesting to note that the new magic keyboard - the one that has a trackpad incorporated - is backwards compatible. 

Also available with the most recent iOS and iPad iOS update is the ability to share folders, like dropbox. This will work even without me having updated to Catalina. I followed the instructions by William Gallagher (AppleInsider) which are fairly straightforward and I was able to set up a folder to share with other people quite easily. I could have done with that yesterday when students were trying to send me videos and other files. Never mind, next time.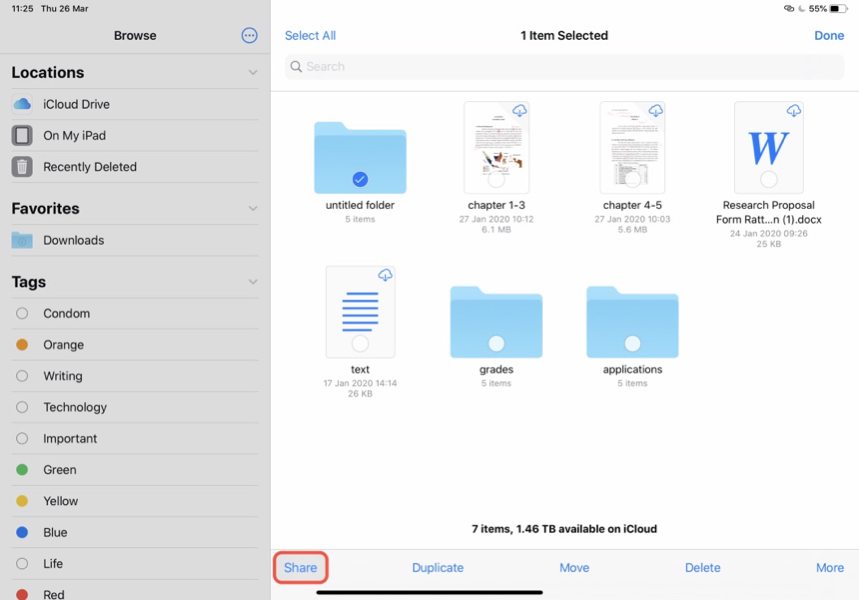 iCloud folder sharing
Graham K. Rogers teaches at the Faculty of Engineering, Mahidol University in Thailand. He wrote in the Bangkok Post, Database supplement on IT subjects. For the last seven years of Database he wrote a column on Apple and Macs. After 3 years writing a column in the Life supplement, he is now no longer associated with the Bangkok Post. He can be followed on Twitter (@extensions_th)