Weekend Diversion: Cancellations and Criticisms; Apple's WWDC Online; Knock-on Effects from the Crisis
By Graham K. Rogers
---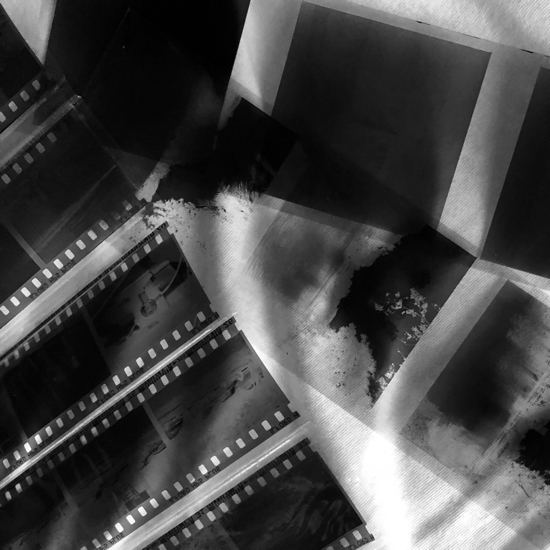 The seriousness of the Coronovirus threat is now being taken seriously by many companies, organisations and governments, although the USA and UK have been criticised for their responses. Many events are now cancelled, with Apple making some major changes to its WWDC and closing its stores. Hand washing and minimized contact seem to be the best first lines of protection

As events around the world are being cancelled or rescheduled due to Covid-19 fears, I was a little taken aback when I saw an announcement from the McLaren Grand Prix team late Thursday. With a team member being diagnosed as infected the whole team were at risk, so in an unprecedented step which could normally bring financial sanctions, the management withdrew from the Australian GP set to run this weekend. I saw no negative comment about this decision, but there were comments from journalists who criticised the dithering by F1 when the race cancellation was expected and should have been inevitable.
World Champion, Lewis Hamilton was critical of the (then) continued running of the meeting itself before the cancellation. With delays to the announcement, crowds of fans lined up at the gates, which is not exactly the social distancing that many are urging. As sad as this and the McLaren announcement are, these are wise decisions. All it needs now is for the UK to face reality and cancel football matches, horse race meetings and other public events. As well as washing hands, that social distancing seems to be one of the most successful protections.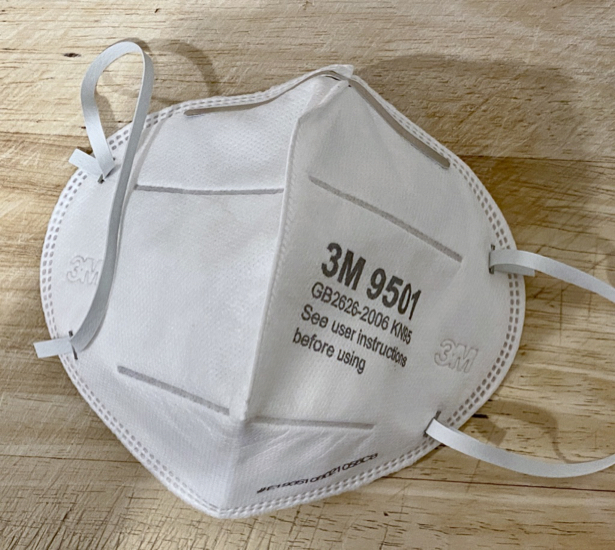 Many people are commenting on the poor responses from the UK and US governments to the situation although the President of America has now been pushed into making this a National Emergency. Some have been comparing the lackadaisical attitudes to the way some countries, including China, Hong Kong and Singapore, faced the realities sooner rather than later and now we are seeing numbers of new infections, and deaths, falling.
It was reported that Apple has now reopened its stores in China, although with reduced hours, and Foxconn is bringing its factories back up to speed again. However, in the USA, the AppleTV+ popular series, The Morning Show, has taken a 2-week hiatus from filming (Malcolm Owen, AppleInsider).
In the UK, the "take it on the chin" approach that the acting Prime Minister has championed is supported by many unquestioning journalists, but has medical professionals looking on in horror. That the government is likely to leave the entire population at risk so that the disease can pass through and create a herd immunity smacks of a willingness to cull a considerable part of the population: eugenics in action. As Johnson said, "'many more families are going to lose loved ones" (Reuters, Guardian), which is not exactly reassuring. Following criticism from several sides the acting Prime Minister has at last done something and mass gatherings are being cancelled.

Microsoft has cancelled its Build developer conference and - not a coincidence I am sure - Bill Gates announced he was leaving the boards of Microsoft and of Berkshire Hathaway. It had been highly expected that Apple would also cancel WWDC. That has been discussed online for several weeks and no one would have been surprised or critical of such a decision. However, when the cancellation announcement of WWDC was made on Friday, it was shown on my Mac as a short headline before disappearing. It appeared that WWDC was on, but once I opened the press release I saw that, while there is to be a WWDC the format will be totally online "with a Keynote and Sessions connecting millions of developers around the World".
This has been in the planning for a while, although it is pretty much how I envisaged it would have to be if Cupertino did not want thousands of people all together: an Apple Petri dish. Of course, like many cancellations of such large events round the world, there will be financial losses for those who would have provided local support, so it was good to see tucked down near the bottom of the announcement, "Apple also announced it will commit $1 million to local San Jose organizations to offset associated revenue loss as a result of WWDC 2020's new online format."
There was a message from Tim Cook later that examined the situation with the Coronavirus, looking at some of what is being done and how working at home could be beneficial for many. Apple also promised to match donations by its staff two for one. As part of the recognition that social avoidance will help, Apple "will be closing all of [their] retail stores outside of Greater China until March 27. Online stores are still operating.
Apple Store Icon Siam, Bangkok

This shows how just one company is taking the threat seriously and this is being repeated worldwide. In Thailand for example, where there are entry problems for some travellers who need to show they are healthy, a single worker at King Power's imposing Mahanakhon Building caused the closing and deep cleaning top to bottom. My own place of work is asking teachers on the international program to reschedule or limit teaching for the last 2 weeks of classes and I have already put forward suggestions which will include one on one meetings and video presentations to avoid a class full of students for my course.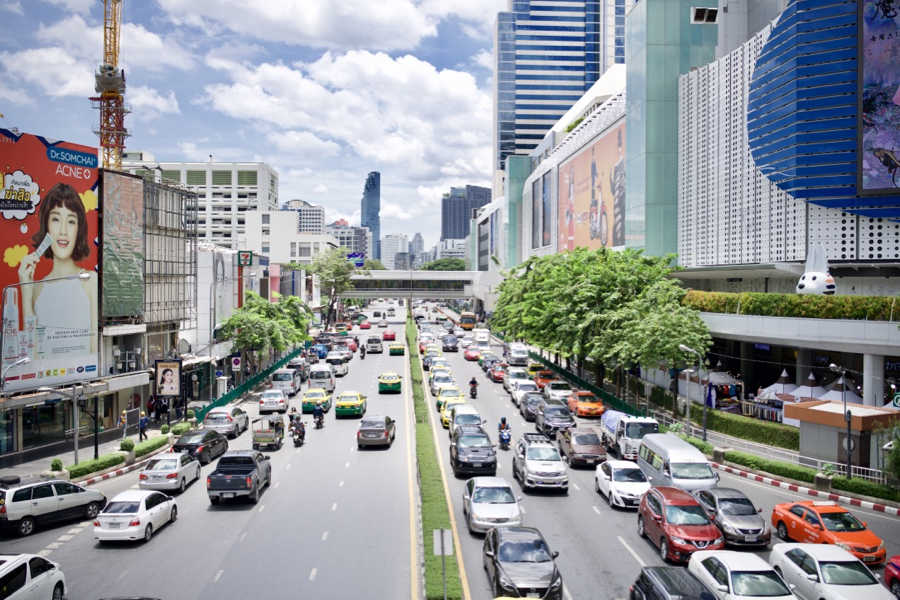 Mahanakhon Building from Siam skywalk

With the photography show that was to have been held in Birmingham this weekend, many of those who planned for this will have been affected. I know that Ilford Films would have been there, but so would KosmoFoto who make a really nice ISO 100 film in retro packaging as part of the first Analogue Spotlight featuring a number of smaller analogue photography brands. As he has stock on hand, Steven Dowling is offering a 15% discount for orders this weekend. I just had a roll of this from my Voigtländer camera developed and once again am delighted with the results. I will order some and maybe some of the 35mm film as well.
KosmoFoto Mono 100 film and rumoured new Apple store taken using KosmoFoto Mono film using Voigtl&aumlnder Perkeo

DL Cade on Petapixel wonders if this epidemic has changed the photo industry forever, both in terms of product development and marketing. He particularly references exhibitions and this is timely in view of the cancelation of The Photography Show, and with Apple's major announcement on WWDC. Remember that for years we would trek to San Francisco in January for MacWorld, but then Apple cancelled its involvement and no one noticed with its new approach of online announcements and focused product releases, along with WWDC of course. If this online format is effective, Apple could save millions of dollars each year and still reach those it needs to stay in touch with, without the logistics problems that a massive conference of a few days always involves.

A number of critics were impressed with the apparent single take of the movie 1917, although this was actually a few takes carefully stitched together. There was an earlier long take in the World War One movie starring the late Kirk Douglas, Paths of Glory (Stanley Kubrick), which I was reminded of again a couple of weeks ago. Now Apple has outdone them all with a singe-take visit to the Russian Heritage Museum (Benjamin Mayo, 9to5 Mac et al). The viewer is taken through the 45 galleries in a 5 hour journey (5.19.28) recorded in a single battery charge, actually finishing with 19%. Mayo's article has links to the full video and to a far shorter trailer version. That in itself shows this is (unsurprisingly) not a basic user video: professionally created and tempting me to watch the full video, in episodes. Would this be a candidate for AppleTV+ and maybe dangled as an Oscar possible?

I have just finished editing a lengthy thesis, although I am sure there will be questions from the candidate as this is rewritten using some of my suggestions. Some writing advice: plan first; remember I am not inside your brain; write short sentences, avoiding rhetorical flourishes and comic-style output; write first on paper, then a text editor before moving to a word processor (or LaTeX); if using a word processor (Word, Pages, Google Docs) turn off Autocorrect; use a dictionary; check your work.
This is not aimed specifically at non-native speakers of English, as I keep seeing horrendous writing online from many poor writers: terrest for terraced, was my favorite this week, along with armshouses for almshouses (neither Autocorrect), while a recent Autocorrect error was Tabular, when the engineer writing the paper intended to write tubular. Check your work.
With that out of the way (the editing, not the advice), I am planning to write a longer article on (of all things) cheap cameras, as well as catching up on some reading.

I occasionally look at the Uncrate site, which usually offers the sort of design items I might like, but am unlikely to afford. This week they are featuring Steve Jobs sneakers. This was a line of shoes that New Balance produced in 1982, and there is evidence that Jobs himself provided input with the 992 model the Apple CEO's favourite. He apparently wore a pair for the 20007 iPhone introduction. Although they have not been in production for over 10 years, Uncreate reports that New Balance is about to re-introduce them, but for a limited time, and at $175 I am sorely tempted.

I am quite a fan of Pixelmator and its apps for the Mac, iPhone and iPad so was pleased to see a report from Michael Potuck (9to5 Mac) on new features that the developers are teasing for upcoming releases, "including a new color picker on Mac, Split View support on iPad, and a new Files-based document browser for iPhone/iPad."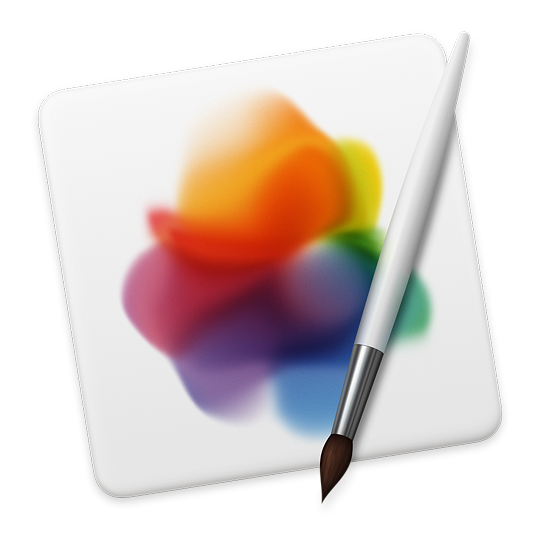 Although I am a fan of Pixelmator and the newer Pixelmator Pro which compare closely to Affinity Photo, but runs on the iPhone as well as the iPad, I am more liklely to use the iPad-only Pixelmator Photo, with its Aperture-like interface. In my editing I am not usually one for the levels of attention possible through Pixelmator, Affinity Photo or Adobe Photoshop, but work on more general adjustments to the photographs I have taken. If the initial image is good from the camera (RAW) or a TIFF scan, then I want to keep that as close as possible to what I saw when I took the photograph, although with my DSLR camera output I change color to black & white when the image is suitable.
Traveling through the city looking at potential scenes (or faces), instead of examining the color I find myself thinking about light and contrast. It is not that I am averse to color by any means, but I like working with black and white film with a selection of old cameras: 35mm and Medium format. Although handling a 35mm camera is easier, I prefer the larger 120 film negatives for scanning and - when the image is right - the amount of information they contain (see the photos above, all taken on medium format cameras).
I recently tried a couple of Harman disposable cameras. I saw one containing Ilford XP2 film on sale in a Bangkok shop so bought that, along with the Harman re-usable camera. The XP2 can be processed using C41 that is used for colour film, but I am not a lover of the results: the negatives are slightly tinted and scanning is not as satisfying. Although it is not available here, to complete the comparison, I ordered a Harman disposable camera with HP5 Plus (400) online and the results from that were far more pleasing, for a point and shoot device.

WiFi gremlins struck again this week a couple of times, with signal loss for a minute or so most afternoons. This is almost normal, and I suggested to the True technician who came to see me last week that heat - whether from location of the building server, or from usage - might be a cause. I always rise early these days a I find I am able to read news, edit photos and do lots of other tasks during and after breakfast.
With a schedule last semester that had me teaching every morning, I developed the habit of a 5:20 am start and that has stuck, although it does mean going to bed relatively early. The first thing I do is to check for software updates and see if there are any messages. On Friday, none of the pages loaded properly and a quick look at the router showed that there was no internet signal. Give it time, I thought.
Network speeds on a good day

After the coffee was brewed and I had started breakfast, with no signal, I restarted the router which was a waste of time. This signal loss so early in the day was unusual and I wondered if maintenance was being carried out: after all, most sensible people would still be asleep. I switched to the Personal Hotspot which worked fine, but kept looking over at the router. At 06:43 the signal showed, but as soon as I switched to WiFi, it was gone again. At 06:45 it returned and kept going for the rest of the morning, or at least until I left for the office. With the timing I am now almost sure that this was maintenance so let's see if the cuts are reduced.

Something from Yo-Yo Ma (who is wearing an Apple Watch) appeared on Twitter this weekend: enjoy
Graham K. Rogers teaches at the Faculty of Engineering, Mahidol University in Thailand. He wrote in the Bangkok Post, Database supplement on IT subjects. For the last seven years of Database he wrote a column on Apple and Macs. After 3 years writing a column in the Life supplement, he is now no longer associated with the Bangkok Post. He can be followed on Twitter (@extensions_th)