Cassandra - Monday Diversion: A Hard Sell and Scams; End of an Era with Macsurfer; and Key Command Ideas
By Graham K. Rogers
---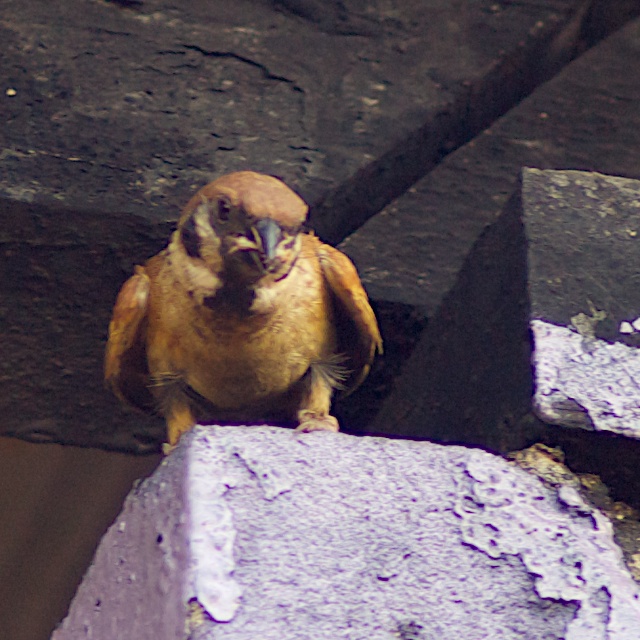 Coronovirus is beginning to affect the way people go about their lives. Cold calls and other scams - some fall victim to these more easily. A sad announcement this week about the imminent closing down of Macsurfer. Comments on key commands and how to make your own on Macs.

I am acutely aware of the existence of the Coronavirus, specifically COVID-19 that just took its first death in Thailand. Everywhere one goes in Bangkok, there are reminders with the heat-sensitive cameras in shopping malls, the widely available hand sanitizer bottles, and the numbers of people wearing masks. I will note that it is somewhat hard to buy masks as all the shops indicate they are out of stock.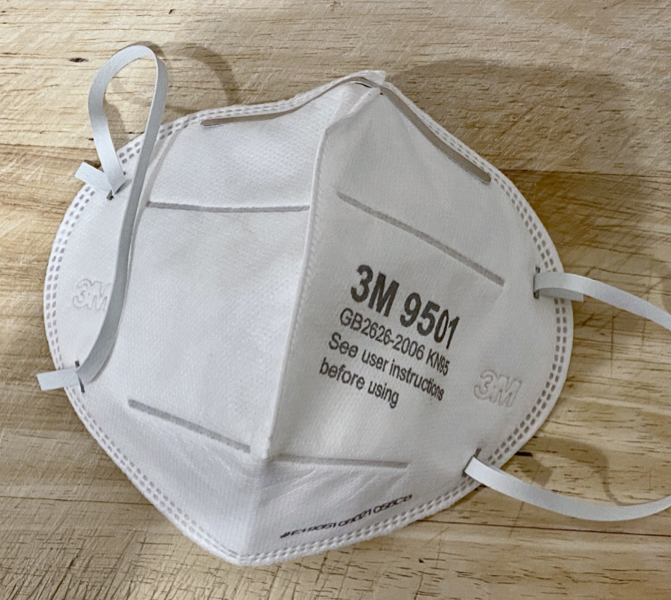 In the UK it appears different as no one is wearing masks from what I have been told. Nor are there apparently any infrared cameras identifying hot areas on people, while the Prime Minister there lurches from crisis to crisis with a delayed emergency meeting and a seriously underfunded health service: trimming it down for sale, perhaps.
I have been looking at pre-season testing for Formula One and MotoGP, looking forward to the start of the motorcycle racing season (Super-bikes are already off) which I now watch on an app using AppleTV (or iPad and even iPhone). However, just before lunch on Monday I saw that the Thai GP was to be the first as the Qatar GP had been cancelled owing to the disease risk, although the Moto2 and Moto3 races will run and the riders and teams are already there.
Not long after, while eating lunch, I also saw a news report (Khaosod) in which the Thai Minister for health said that the Thai GP at Buriram had been indefinitely postponed. This was later also reported in the Bangkok Post, and several hours later after an announcement on Twitter, the MotoGP app was updated.

Like many people here I occasionally have cold calls, some of which may be as a result of being on lists provided by insurance or pension-related organizations. A couple of weeks ago I was contacted by a young lady in Japan who outlined investment opportunities. To try and fob her off I agreed that her company could send a brochure. This week there was a follow-up phone call during which I was offered a major investment opportunity regarding a company called FireEye which was (apparently) to be used, or perhaps taken over by Facebook to enhance its security. This was just before several news sources reported that Facebook had cancelled its annual F8 conference due to Coronavirus fears.
The call dropped three times and the guy at the other end said it must be my end. Possible of course, but blame (passive or otherwise) might not endear the caller to the recipient. I asked how they had found my name and the caller actually began to express anger, projecting on to me saying that I was becoming angry. At that stage I did, and the last thing I heard the seller of this investment opportunity say as I cut the call was, "I'm getting angry too. . ." which may not be the way to win a customer's loyalty. I blocked the number too.
If an offer looks too good to be true, it probably is. A young man in the UK found this out to his cost when he was offered a low-price notebook: an Apple Mac Pro (sic). He was offered the computer and three iPhones for the bargain price of £1200, (around 48,000 baht) which would immediately have my antenna on high alert for stolen goods, although the dealers had the receipts (Megan Archer, Express & Star). He withdrew some money from the bank and the rest was made up of purchases from a sports store.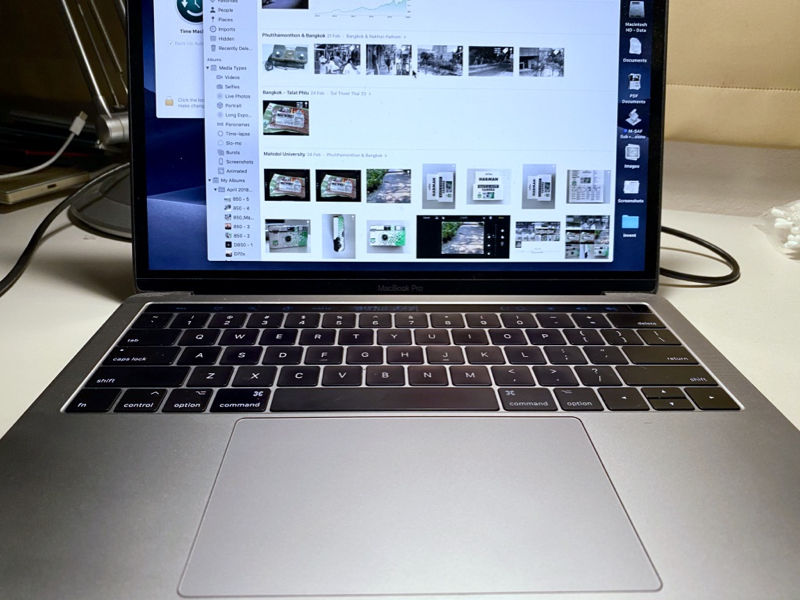 When he handed the money over, he checked the bag with the items, but it was switched and he ended up with 2 bottles of lemonade. I guess they weigh the same. A comment from the trading standards office in the area is something of an understatement: "It is difficult to make a good buying decision in the street and we would say be suspicious". They had also commented, "Our advice is never to deal with cold callers or people offering deals that are hard to believe." Perhaps like shares in companies that are rumored to be ready to leap (at a time when share prices are falling world-wide).

I commented recently on changes to some of the sites I have been using for several years. One of these is Macsurfer whose editors are facing retirement and which switched to a subscription-based membership. I had a note from Paypal this week that told me I had a refund from MacSurfer, which on the face of it did not make total sense. I am always wary of offers from online sources, with particular regard to phishing - again, offers that sometimes look too good to be true. Some are easy to identify (spelling errors in messages from Apple, or the use of Microsoft Word to compose a message from Apple). Headings too are easy to examine for discrepancies (on Mac Mail, View> Message> Raw Source) and I have tracked several phishing sites this way.

This time I had a look at the MacSurfer site and in a message at the top were the words, "Not seeing a viable future with subscriptions, MacSurfer and TechNN will cease operations effective immediately." This is a real shame - end of an era stuff - and I will be sorry to see the end of this service that I have used as reader and article writer for many years. To P. Pearson, D. Mahaffy, S. Siegling and A. Spaulding, my thanks.
If that is no longer online, that limits the number of people who will see when I post an article. Some however see notifications in the RSS feed I have and that can appear in Apple News or in an application like Newsify (for iOS). I sometimes use NetNewsWire on the Mac, but a search for "newsreader" in the App Store brings up several. To subscribe to the feed you need the link although some of the apps will identify the source just from the main URL (like extensions.in.th). The feed address for eXtensions is feed://www.extensions.in.th/ext_link.xml although this will not open in a browser: it needs a newsreader.

Last time, I put something online I mentioned the use of key commands, having discovered a new one on the iPad Pro. A day later, Apple put out a video on some of the key commands on Macs. It is a bit basic and there are scores more. The first one for the screenshot app, does not work on the iPad Pro, but the original commands Shift + Command + 3 and Shift + Command + 4 do, as I wrote last time. A few years back I wrote in the Bangkok Post and on my own site about many of the key commands which are available at startup, in the Finder and with specific apps.
Key Commands on a Mac (1): Outline and Applications
Key Commands on a Mac (2): Outline and ApplicationsStartup keys and Some Suggestions for Their Use
Key Commands on a Mac (3): More Startup keys and Suggestions for Use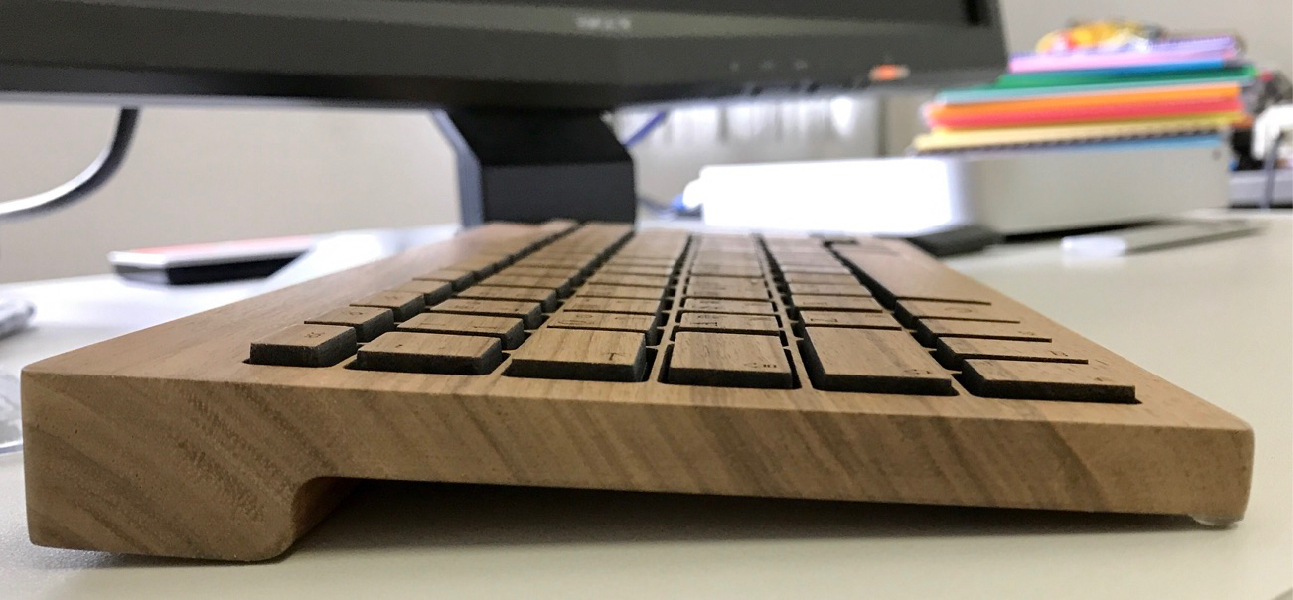 The easy way to see the key commands available on a Mac is to look at the menus: beside some of the menu items there are commands shown. These are far quicker than hunting down a menu item (some of these are nested, making this longer) and the efficient user learns these: they end up becoming second nature: e.g., Command + A (select all), Command + C (copy), Command + V (paste). Those skilled in Photoshop, Final Cut or other pro applications use these all the time and will probably have color-coded keyboards that make these operations easier.
If an item is listed in a menu, but does not have a key command, the user can add one, using the System Preferences, Keyboards, Shortcuts, where there are several groups of shortcuts shown, although some are turned off (check the box if needed). It is also possible to edit the key commands to avoid conflicts. For years I used Command + space bar to change the keyboard language, but Siri used that when it arrived. So I turned off the Siri key command and re-edited the change keyboard command: Select the previous input source.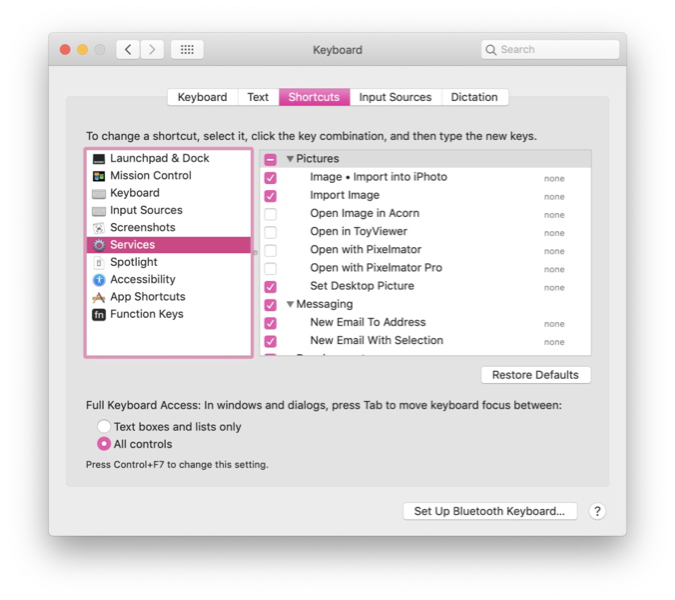 The app shortcuts section is almost empty, but commands can be added, either to all applications or to specific ones. As an example, in a nested menu in Pixelmator Pro there is the useful, Sharpen command. I selected the app, typed in the specific word (the command must be exact) and selected the keys to be used (Shift + Command + S). Without restarting the app, that command is now available for any editing I do on an image.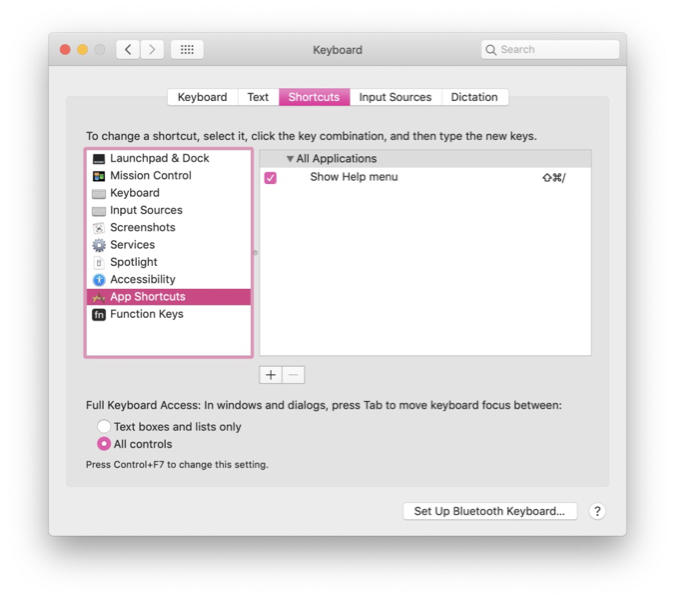 It is worth going through the groups of shortcuts in the panel in System Preferences to see what is available; but on the iPad it is different, and needs a keyboard to be attached for any key commands to work (no keys, no commands, I guess). Unlike the Mac there is no fine-tuning possible (as far as I can see) and we may use only what Apple provides. There are quite a few however and there is an easy way to see what is available.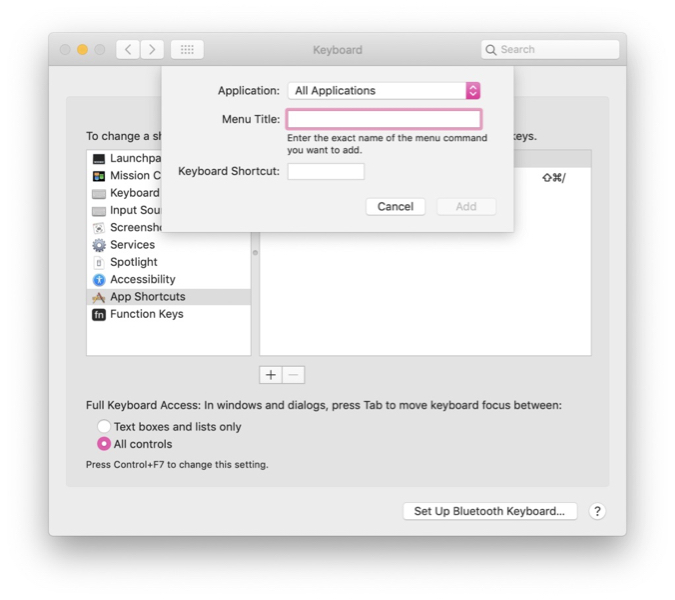 In any app, or when viewing the Home Screen, press the Command key. There will be a pause of a couple of seconds and a grey screen will appear listing all available commands from the specific app or screen. There are 16 listed for Notes, for example, while the Home Screen has 4, one of which I did not know: Command + H which takes me to the Home Screen, from whichever app I am working in.

Ever since the new iPhone arrived I have been bemoaning the loss of the square shot, which I rather like, partly because I use this with film cameras I have. I could not understand why this was no longer available, but by accident I found that it had been there all the time and I owe Apple an apology (not that anyone called me out on it).

At the top of the screen when Photo is selected in the camera app, there is an upward chevron. Pressing that points it downwards and shows controls under the viewing screen: Flash, Night view, Live View, Timer, Filters and HDR. Between the Live View and Timer icons is an icon marked 4:3. When tapped, this shows other options: Square (1:1), 4:3 and 16:9. It appears that this feature was there all the time but this was not obvious and has taken me about 3 months to discover by accident. Also, once this frame is set, it is not instant to readjust, taking 3 screen taps (1 at top and 2 near the bottom) to make the change. But I have square shots back.
Graham K. Rogers teaches at the Faculty of Engineering, Mahidol University in Thailand. He wrote in the Bangkok Post, Database supplement on IT subjects. For the last seven years of Database he wrote a column on Apple and Macs. After 3 years writing a column in the Life supplement, he is now no longer associated with the Bangkok Post. He can be followed on Twitter (@extensions_th)