Tuesday Digression: COVID-19, Teaching and the M1 Mac; Temporary Perpetuity
By Graham K. Rogers
---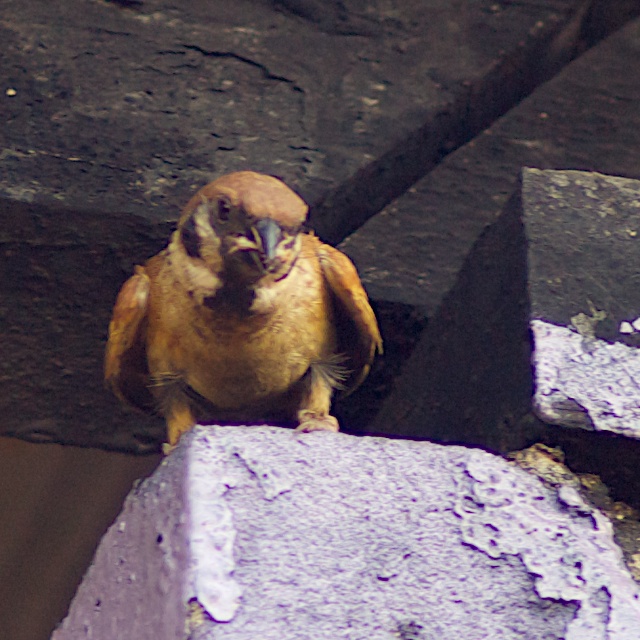 All change here on a number of fronts with a recent outbreak of COVID-19. We shall all return to online teaching. I am finishing this semester with the Intel Mac and start next time with M1 power. To help me with that, the OWC Thunderbolt Hub arrived this week.

Christmas here is something of a superficial non-event. The stores put up the tinsel and reindeer displays around the end of November and switch the elevator music to Jingle Bells et al, but apart from a few isolated pockets, it is just another working day. Not that I really celebrate the festival, but apart from the first couple of years I was here - always on exam duty for some reason - I have tried to have some form of celebration. That usually means dinner with friends, but this year my invitation was interrupted.
Mahachai Street Market

The friend with whose family I would have dined, is a reporter with an international news organization (we were at university together in the UK). He covered a story recently at the Mahachai sea food market concerning a small COVID-19 outbreak. Then it was just one person. The next day it was clear that it was spreading rapidly. The death toll rose from the figure of 60, stable for several months, to 61 this week. My friend was waiting for a test (it was negative) but as a precaution dinner was off. The next potential date is when his iMac arrives, probably in early January.
With the new threat, the university sent out warnings. They were intensified in the next few days, with the semester start being put back 2 weeks to 18 January. Work from home was the order. That gave me no rest as students were nearing the deadline of a writing project in my classes. Some had already finished, but some had not started writing. As this was a report of several pages (and carries 25% of the marks), there was much work to be done. Christmas was over. I began to see the light at the end of this tunnel late Sunday. The deadline is Tuesday and some students are still sending handwritten text. I have responded to something around 500 emails. The high number is because the class was run online. Normally students meet me face to face and the consultation is part of teaching. I am not sure I am getting through this time.
When the students send me work attached to an email, on the iPad Pro I tap on the file and make comments using the Apple Pencil, then send it back with appropriate comments. I also use the Apple Pencil in iCloud Files to work on more hefty writing tasks: thesis writing or academic articles that profs are hoping will be published. The sensible ones know they need some help with the English. Others ask me to help when a journal sends it back with the comment that they need the assistance of a native speaker. I do not like these as they have often just translated directly from their language into English. If I have to read a sentence three times before I can I understand, there is something wrong.
A thesis is often lengthy, but graduate students will not be as good at English as they think they are; or as Google Translate makes them believe they are. A thesis is broken into chapters and I work my way through one at a time, ending with references (some do not check these properly). While I work on the iPad with markup, I send them by email on the Mac, taking advantage of the feature in Preview that allows me to copy several pages (an entire chapter) to the clipboard and then create a new file from that. I save the file and send that as an attachment in Mail. I saw this week that Sandy Writtenhouse (iDownloadBlog) has written on features that are available to users in Preview, although the article does not include this copy and paste feature for new files. The student writing project is one of the main reasons I am still working with the older MacBook Pro, although markup of student work is done on the iPad Pro: it is the recording of marks in Numbers that I need to take care of.

At the weekend, while working on the student reports I was contacted by DHL and asked to pay a Customs fee for the OWC hub I ordered. In past years the driver would collect any charges (it still happens occasionally), but the online request is more efficient and they can delay delivery if there is no payment: encouragement. Early Monday I saw an SMS that showed delivery was imminent. Later that morning a phone call asked me to confirm the location: the Engineering Faculty sprawls a bit, but the delivery man had obviously been there before, so the conversation was brief.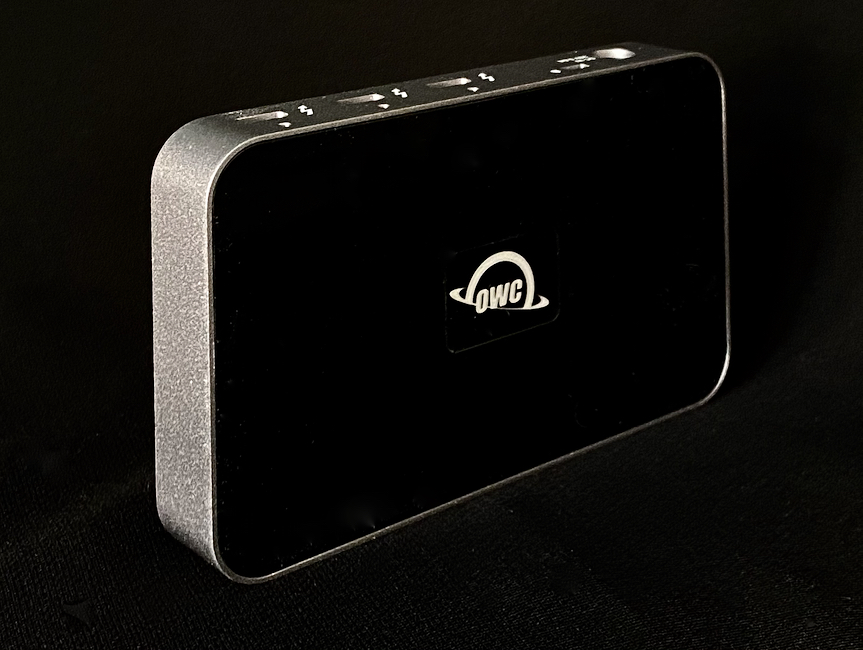 OWC Thunderbolt Hub

The OWC Thunderbolt Hub is now is in my hands, and the student projects are done. Once the marks are submitted, I can make the full switch to the M1 Mac.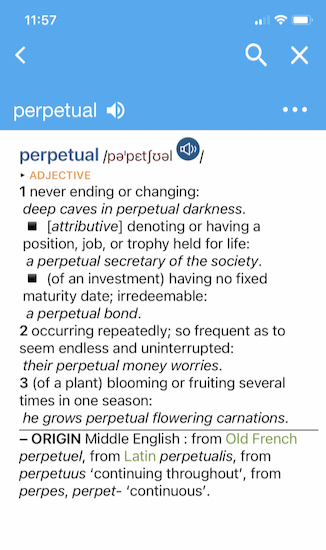 Last time in the context of the end of Adobe Flash I mentioned my aversion to any Adobe products. I have several applications on my devices that have more than enough tools for my purposes. I preferred Aperture on the Mac to Lightroom, and have an aversion to subscription services. That includes applications from developers who release a new version every couple of years while their older applications that users have paid for are no longer supported.
This week, Michael Zhang (Petapixel) reports on problems with Adobe Lightroom version 6: not the subscription version, but the paid-for one. That no longer has a license for the face recognition features used, so crashes. Rather than provide support to the users who paid for the application, Adobe has washed its hands of the problem and turned its back on users.
In my dictionary, perpetual has a meaning that does not include, "when a developer deprecates the application" which is what appears to have happened here. Zhang writes: "We reached out to Adobe regarding this issue, and the company simply states that it no longer supports perpetual versions in any way" [My italics]. That is nice for those users who bought the perpetual versions. There is a workaround: users can change the computer's date to November 2020. They may not be the only ones stuck in the past.

Quite a while back, Samsung ridiculed Apple (not for the first time) when the 3.5mm headphone jack was removed. They then removed the jack from some of their own devices. Never one to let a chance of humiliating Apple pass, when it was announced that the iPhone 12 would not have a charger in the box, Samsung placed ads about that omission too. Mitchell Clark (The Verge) reports that Samsung has deleted "an ad that makes fun of Apple for not including a charging brick with the iPhone 12" adding that it is rumored to be selling its Galaxy S21 phones without a charger.
However, Samsung is not alone as Andrew O'Hara (AppleInsider) reports that Xiaomi is doing pretty much the same. The CEO mocked Apple for leaving the charger out, but Lei Jun has now confirmed the company is "ditching the bundled power brick in the Mi 11 citing environmental concerns" and users already have the chargers: exactly the reasons cited by Apple. Hypocrisy.

We recently saw several comments about Facebook's full page advertisements that called out Apple on behalf of small businesses regarding its policy on developer use of data. Many called Facebook out for this, including the Electronic Frontier Foundation who supported the approach by Apple and suggested Facebook was the last organization to pretend to be high and mighty about user data.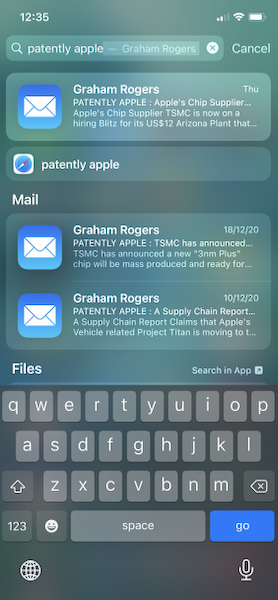 I have also been critical of the ways in which Google uses such data - both make much money from advertising which depends on prediction of trends. With the numbers of users, the big data available to both companies allows them to target users more effectively. Unfortunately, Google's search engine is effective, so people (myself included) are more likely to use that, despite the several other (safer) search options that exist. Being the default search engine on Apple devices doesn't help of course: easy to change, but who does? The Google search algorithm was good right from the start and success followed. I have no criticism of that part of the organization.
It is reported by Patently Apple that Apple has begun to develop its own search technology. Since the release of iOS 14, "Apple has begun to show its own search results and link directly to websites when users type queries from its home screen." As Apple pays billions of dollars so that the Google search is set as default in Safari, this move "gives it an alternative if regulators block its lucrative partnership with Google." The report also outlines a patent on search engine technology recently filed by Apple.

As a comment on fair coverage, it was reported this week in several online sources that in a study, run with Michigan State University on hearing health, a bug "associated with the app" led to the collection of historical data: a lot more was sent than users perhaps realized (or the survey intended). Evan Selleck (iDownloadBlog) reports that the Apple Research app is being updated to ensure only the correct data - with user permission - is collected. Apple and the University are reaching out to participants and we are told the extra data is to be deleted.

A note on the sparrow which I use as the thumbnail image this time. The original photograph was taken at Mahachai a few years back. From its perch above the station it was watching the hot track. As insects landed they were stunned by the heat. The sparrow flew down and grabbed another snack.
Graham K. Rogers teaches at the Faculty of Engineering, Mahidol University in Thailand. He wrote in the Bangkok Post, Database supplement on IT subjects. For the last seven years of Database he wrote a column on Apple and Macs. After 3 years writing a column in the Life supplement, he is now no longer associated with the Bangkok Post. He can be followed on Twitter (@extensions_th)