Wednesday Review: Apple's Responsibilities Tested; Apple M1 Idea-Cloning; A History of ARM
By Graham K. Rogers
---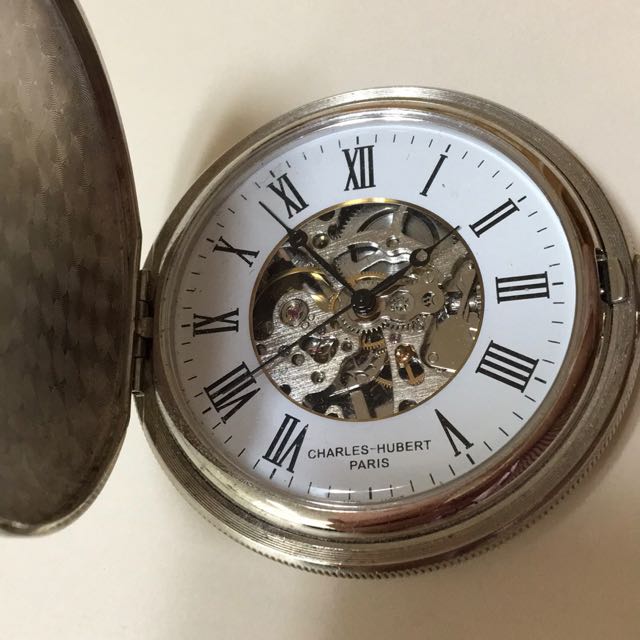 Local management again may have been the cause of industrial problems in India, but Apple will pay the price. I am integrating my M1 Mac more into the daily workflow. With the OWC Thunderbolt Hub now on its way, the Mac will be fully up to speed by the new year. AMD expressed an interest in developing ARM chips and now Microsoft is scratching the same spot.

Further to Facebook's opening salvos against Apple, I wrote a couple of days ago, that "Trying to use small businesses as a shield is disingenuous," adding that I felt Mark Zuckerberg was on shaky ground. Also in that comment, I wrote about an Axios report showing Facebook and FB Messenger use more user data than competitors. It is nice to see that the Electronic Frontier Foundation also suggests that Facebook is on thin ice here Chance Miller (9to5Mac) reports.

Although the story about the Wistron plant in India has been running for several days, I held off making any comments as it seemed there was more to this than met the eye. After all, even with the most excitable workers, it takes a lot to move to a strike and even more to move them to destruction and rioting. Although India has always been somewhat unsettled, and current PM, Modi, has nationalistic tendencies, putting minority Muslims at some risk, industrial India has seen considerable growth in recent years. As part of India's special type of protectionism, useful when there are millions of poor, many international companies have been persuaded (or forced) to set up shop there, so they may sell their wares in the huge market that India has become.
A few weeks ago, we heard that one of Apple's suppliers in China was using student workers illegally. While some tried to put the blame on Apple, as was done when Foxconn had worker problems a few years back - many of which were shown to be untrue - the student hiring problem was clearly the fault of local education officials, along with factory management, who falsified the paperwork. Now suddenly, in India, a whole factory is wrecked. Actions that drastic rarely happen suddenly. The workers may have had a point, although the riot was dramatic: that indicates the levels of frustration.
It would seem that once again, local management was one of the root causes and the workers had every right to be upset. State authorities have confirmed that Wistron broke labour laws: it exploited its workers, their was underpayment of wages, poor working conditions, and irregular hours (Amber Neely, AppleInsider) and Apple is said to be upset about this. Of course they are. After the original Foxconn probe, they put in place a whole series of checks and make regular visits. Still, however, these rogue managers are able to cheat the workers and it always makes Apple look bad, even if the paperwork tells Cupertino that everything is ticking along fine.
As it did with the last transgression Apple has applied sanctions and Wistron will suffer in the immediate future. The company has been placed under probation: no more new business for now and it must take corrective actions (The Indian VP has been removed for a start). Malcolm Owen writes that these actions include, "Wistron taking disciplinary action, a restructuring of recruitment and payroll teams, and the setting up of an employee assistance program and grievance hotline."
Another problem reared its head early this week when an Indian Government report claimed that under Indian law, the "contractor is responsible for payment of wages and the principal employer is ultimately responsible for it," said one of them. While it may refer to the need to join the investigation, there is some suggestion that Apple will have to pay the bills too (Ben Lovejoy, 9to5Mac).
Apple Store in Bangkok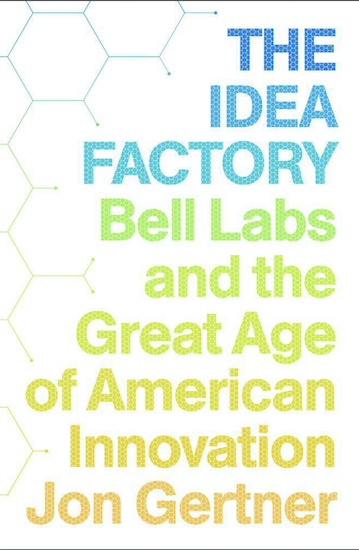 I mentioned in my last comment online, that a news publishers group is aiming at Apple with particular reference to the 30% fee deducted from paid apps. This has been aired several times in the past, although my experience with the news industry in London several years ago - I actually worked as a junior in an office that negotiated fees with publishers - suggests that this is accepted by the companies for physical distribution of the (now dwindling) products, but when it comes to online sales, they take a different attitude. Few have actually understood how to make online distribution work. Or pay.
A coalition of states (Texas, Utah, N. Carolina) is suing Google for the same reason: antitrust concerning online distribution of apps and the fees charged. These are the same as what Apple is charging, so the case needs watching. Marcella Moon (Engadget) also reports on other recent cases that Google is involved in, concerning search and advertising. With Facebook also looking at a series of lawsuits and with unfavorable committee appearances in the Legislature, these companies must realize they are either going to change themselves or be forced to make changes.
As has been seen before (Bell) when applied from outside, some of those changes are drastic and in the end do not help the consumer (or the company) at all. A particular loss when Ma Bell was broken up was Bell Labs, where much of the great technology we use today was initially developed: transistors, UNIX, cells for phone technology, solar cells, lasers and many more. My Amazon collection includes John Gertner's The Idea Factory: Bell Labs and the Great Age of American Innovation. Be careful what you wish for.

I am increasing the amount of work I do on the M1 Mac and also gave it a run at my office this week, although I am not sure that went perfectly. I edited a photo that I had recently scanned using the M1 Mac (no problems there), but the edits failed to synchronise with the other devices I use. Later in the day I edited the image on the iPad Pro and those changes were immediately visible on the other devices.
As I have seen this on the Intel Mac in the past, this could be a network problem (the office connections are not as reliable as my home links): perhaps metadata has been sent and the other Macs have that but the changes have not registered. I tested this with an edit from the same scanned series on the Intel Mac. The changes were seen on the iPhone within a few seconds, as I expect. When I re-edited, the new changes were also on the iPhone right away. When I edited another image from that scanned batch on the M1 Mac at home, once again the changes were shown on other devices within seconds: blame the office network.
One of the barriers to moving completely to the new Mac is the lack of ports. I knew there were only 2 USB-C ports when I bought the things and ordered a new hub (so new it was not yet available) from OWC. I had to check my order once and OWC confirmed it was coming soon. This week I saw a note from the credit card that a charge had been levied, which was obviously the $149 hub plus shipping ($182.52). The next morning another message, this time from DHL told me that a delivery from OWC would be arriving at my office next Monday. Perfect timing for the end of semester marking rush that I will complete on the old Mac: then the total switch.
M1 MacBook Pro

Sales of Macs increased with work at home Mike Peterson (AppleInsider), but also I am sure that the new M1 Macss caused a surge that is likely to continue. That will be reflected in the next quarterly financial report. I am sure Tim Cook will not be able to resist a comment if the sales are as good as I think they have been. Like others I know, I held off buying a replacement for my 4 year-old MacBook Pro. This M1 replacement far outperforms that machine. As my credit card informed me that the payment for the OWC hub was approved, I will soon be switching all tasks to the new Mac and will look for a home for that (still reliable) 13" device.
Among a number of apps that are now being developed for the M1 Mac, Zoom announced an update this week. I am aware that several of the apps I am already using, particularly photo-editing software, have been updated and, although I do not use their products, Adobe is working on its apps and has released optimised beta versions of some, such as Lightroom and Photoshop. On the way we are told. Microsoft has been a little faster: a vast change from the days of Ballmer. Adobe is also responsible - or perhaps guilty - of developing the Flash media player and plugins. They took this over from Macromedia (2005 for $3.4b) when the world was a different place. Flash ends its life this month.
Steve Jobs famously refused to have it on iPads and iPhones which led to new avenues for media use. Although Apple was ridiculed for this initially, it was clear to many users that it used too much power on computers and was a security risk. While it may have worked better on Windows PCs, that last point was what saw its reduced use on all platforms.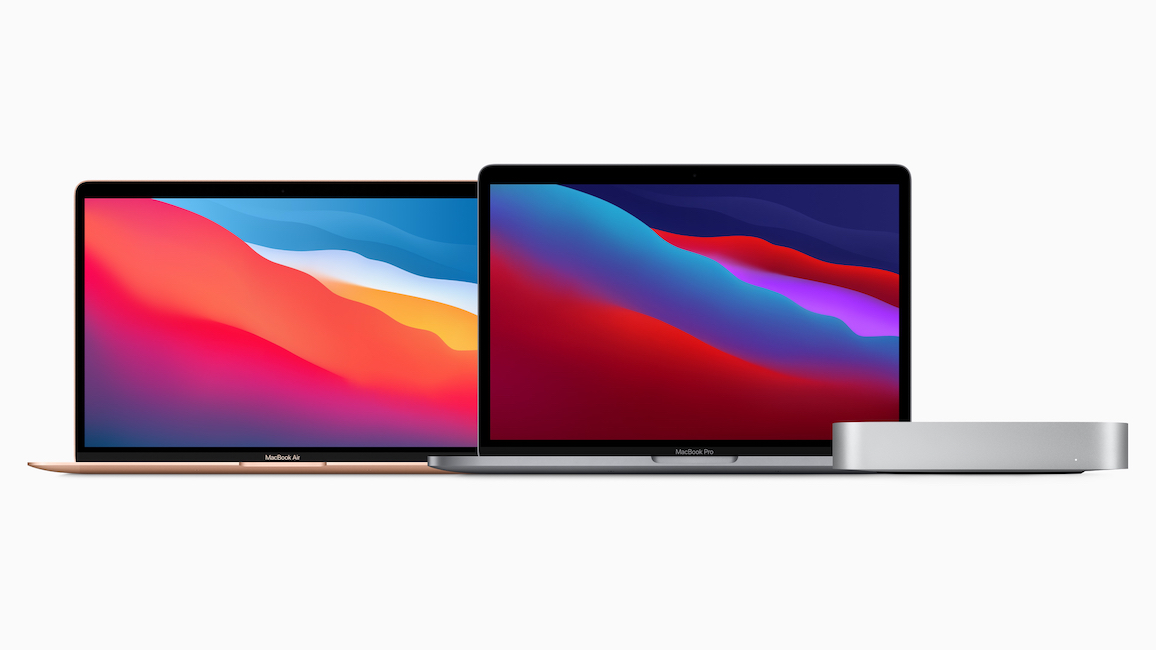 M1 Macs - Image courtesy of Apple

While a lot has been written about the new M1 computers and what may be coming, DL Cade, writing on PetaPixel examines the range from the direction of the photographer, which means editing; and Lightroom. He ran a series of benchmarks, on a range of computers, including a Dell XPS 17. The M1 MacBook Pro he used, was running Lightroom via Rosetta: "[the ] M1 Mac beats Intel Mac in every Lightroom benchmark across the board; and while it still lost out in Pugetbench, the margin isn't exactly huge". Then he added in the battery life, which none of the other computers can get anywhere near. My Intel Mac needs three or four charges to the M1 Mac's 1 and they are running identical SSD and RAM. His conclusion begins with the sentence, "Apple is much further ahead than anybody expected them to be with these 1st generation Apple Silicon devices." Although many of us had been hoping (for about 5 years) for a super A-series chip, the M-series far surpasses that and there is more to come.
AMD have already begun to look at the idea of developing ARM processors, but Intel is sticking with tried and tested, although they would make a strategic error if they did not at least investigate the technology. There are plenty of governments and corporations who have ignored warnings, beginning with the Trojans, down to Studebaker and Blackberry. Remember them? Along with Nokia they were world leaders in telephone sales and technology before 2007. Nokia still retains a technology coronet, but is quiet on the phone front nowadays. Blackberry?
Ah, Intel. No longer the force they once were (although still significant) there was a possible breach of ethics in its dealings with Apple. I had not realised, but Cupertino used to ask for some special features in the processors they bought from Intel, which may explain some of the slow releases. Because a lot of money depends on industrial secrecy, there was a clause in the contract that prevented Intel passing on the information to competitors.
Nehal Malik (IC Phone) reports that in a podcast, Gene Munster was joined by ex-Intel engineer Zheng Li who said that Intel would simply wait for 6-12 months after it created a new processor design . . . before selling the same designs to Dell, HP, and/or other Apple competitors. To be fair to Intel (and Apple) if the contract says 6 months or a year, after that time they are free of the contract's limitations, so of course they would reap the benefits. That included selling the designs to competitors. Whether this was part of the reason that Apple moved to its own silicon, is not clear (and rumours abound about Intel's slow pace of development of new chips), but it probably did not help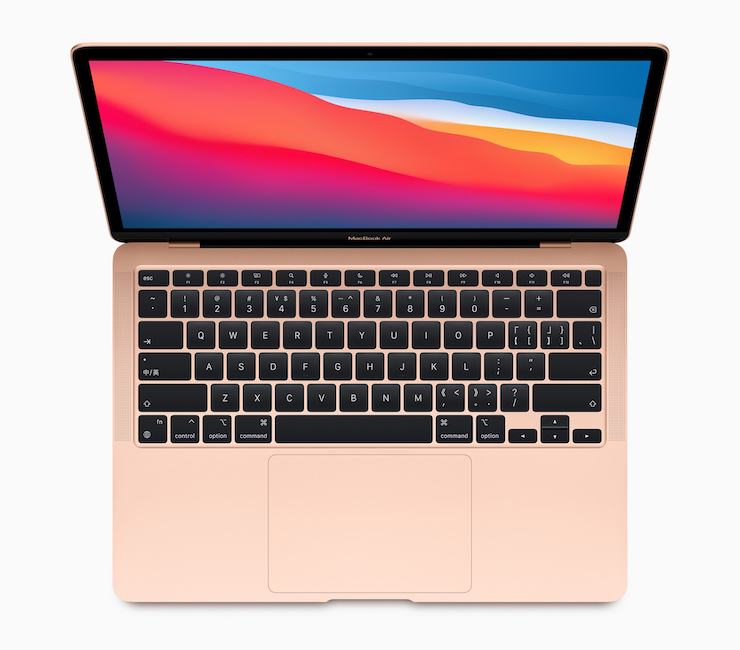 M1 MacBook Air - Image courtesy of Apple

I was pleased (really) to see that Microsoft are also considering the path of the ARM chip, although this may only be for its Surface line. That is a start. Malcolm Owen (AppleInsider) reports that Bloomberg sources are looking at this, but that the chip could also end up in server use. We know that the M1 Mac mini has been used in hundreds of such installations already. Microsoft has been recruiting processor engineers over the last few years and, like AMD, would be foolish not to look at alternatives.
With all this talk of the ARM processor - and Apple uses a version that licenses ARM technology, but was designed in-house - it was handy to come across a short history of the chip and the company that developed the technology. As with many bright ideas, management may not have been perfect. SoftBank bought ARM for tactical reasons but later had a cash shortfall. ARM was recently sold to Nvidia ($40b). Jason Torchinsky (AreTechnica) has produced a readable history of its start from a relatively little Acorn (the company) into a significant force in modern computing technology. The report has a number of useful side stories regarding other, related technology (such as RISC) so makes this a good resource.
Graham K. Rogers teaches at the Faculty of Engineering, Mahidol University in Thailand. He wrote in the Bangkok Post, Database supplement on IT subjects. For the last seven years of Database he wrote a column on Apple and Macs. After 3 years writing a column in the Life supplement, he is now no longer associated with the Bangkok Post. He can be followed on Twitter (@extensions_th)