Saturday Notes: New Macs on the Way, Older Macs Delayed
By Graham K. Rogers
---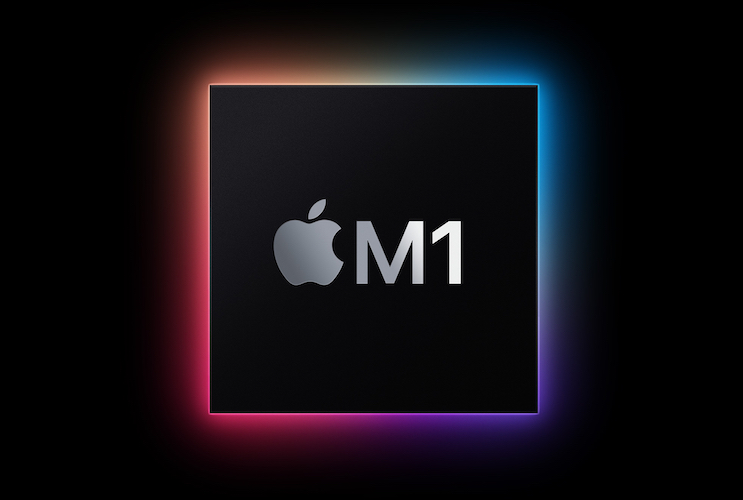 The arrival of the M-1 chip from Apple was long-awaited in this house, but the announcement gave us more than expected. Ordering was a different matter. The doors opened early this week and the Macs should be in our sweaty hands in a few days. A friend wanted a new iMac but there were none to be found in central Bangkok. The best that can be done is an online order delivered in early January.

My own long term wait for the Apple Silicon Macs extends over 5 years or more, when I looked at the early iPads. Like many others I saw the potential for Apple to develop these further than they already had, opening the door for desktop use. While the first iPads appeared in 2010, Apple had laid the groundwork for development and evolution a while before. One of the major hires was that of Johny Srouji, who arrived at Cupertino in 2008, after processor development work at Intel and IBM. As Apple always plays a long game, the iPad was the start of an evolution.
While online commentators (including me) thought we were smart to speculate about a future with real Apple chips, Steve Jobs (who was still CEO at that time) was probably way ahead of us. He had always said that Apple needed to own and control the technologies behind the products. Many of the ancillary chips used were bought in from companies like Texas Instruments, Broadcom and Qualcomm. The integrated circuits for the Macs were from Motorola (RISC), IBM (PowerPC), then Intel. It was only when Apple began to produce handheld devices that a new avenue appeared and the company could design its own processors with technology licensed from ARM.
I have made the processor switch three times and each time the change was almost seamless. When the move from the PowerPC to Intel was made, it was revealed that OS X had been running on Intel processors in the lab for years. Since day one, Apple had put in place a safety net: OS X must be processor independent; every release of OS X had been compiled for PPC and Intel (Stephen Hackett, iMore). It felt seamless because of the background work done in preparation.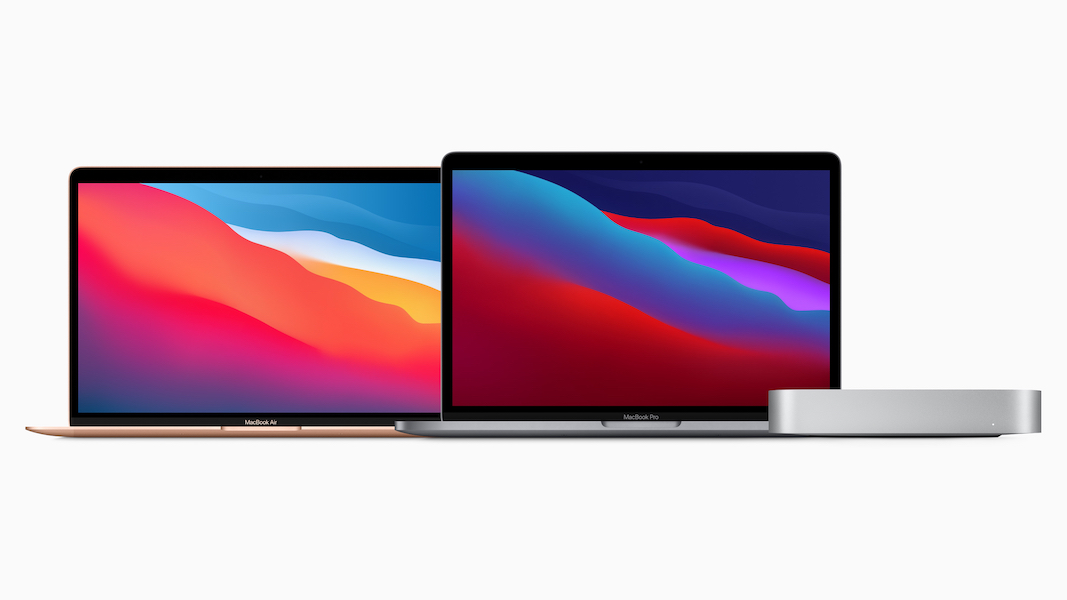 M-1 Macs - Image courtesy of Apple

Apple dropped a similar surprise at WWDC in June this year when Big Sur was highlighted. Not only were we told that Apple Silicon Macs were coming, but that the Macs used in the presentations were all running on Apple Silicon: not vaporware, but alive and kicking. This was confirmed when developer kits were released the same day: a Mac mini running a variation of the A14 chip. This was what had been expected: iPhone 12, A14; iPad Pro, A14X; so the Mac would surely be a development of that. When Apple announced the M-1, I expect several commentators fell out of their chairs.
If one examines the limits of the M1 - as good as it has been shown to be with initial performance and benchmarking figures - and factors in the comments from Apple about the whole range transitioning to Apple Silicon, there must be far more to come from a potential M-series. Those who have analyzed the chips talk about scalability, so while the M-1 devices only have 2 Thunderbolt ports, the next release of MacBook Pro computers will probably have extra ports as well as a boost in speed, while also being able to handle more memory. The M-1 maximum is 16GB.

I had been waiting longer than I had hoped to be able to order the new M-series Mac I wanted. I had been watching the order pages for the Apple store online, particularly focusing on Friday: this is when Apple will often release a product here. As the week goes on I watched the pages every day but with diminishing hope. The buttons remained grey. Every morning just after I woke up, after looking at the Sleep app on my iPhone, I check for updates to apps. In the last couple of weeks I also glanced at the online store. Last Monday morning there was, as I had expected, no change.
Later that morning at work I had a message on Twitter from another person whom I knew was interested in the M-series Macs. He told me he had just ordered his Mac mini and that I should hurry along to the page in case orders began to slip behind. I looked and indeed the order buttons were live at last. I filled out the details. Ordered the 13-inch MacBook Pro with the 512 GB hard disk SSD and added 8 GB of RAM (maximum 16GB). As I had expected that was an additional 7000 baht. Within a few minutes I had completed my order and an email arrived telling me it will be in my hands soon: relatively speaking.
Not long after I was contacted also by a FaceBook friend who asked if I had ordered my Mac yet. I replied in the affirmative. He told me that he had seen the page live for ordering at 4:30 AM. I was slightly perplexed as to why my 6 AM visit saw no change, even though I had refreshed the page regularly. But the Mac has been ordered and I am really looking forward to this.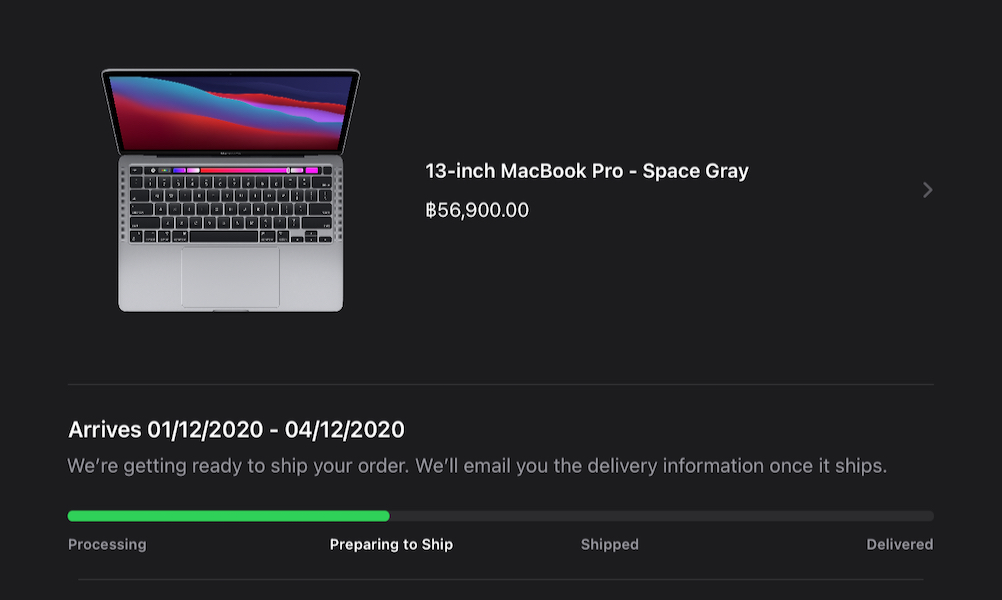 I switched my attention from the Apple pages to my order progress information. For a couple of days, nothing happened and the green bar showed "Processing". A couple of days later, a message from my acquaintance who had ordered the Mac mini showed that his was "Preparing to Ship". Early morning Friday (4 days after placing the order) my MacBook Pro was also Preparing to Ship. Similarly, the Mac mini status changed to Shipping a few hours before my MacBook Pro status also changed at around 9pm that night. Both devices are shown as arriving between Tuesday and Friday. What strikes me about these delays (see below) is that order books are full. When I have ordered online in the past, the device has usually been on its way within a day or so.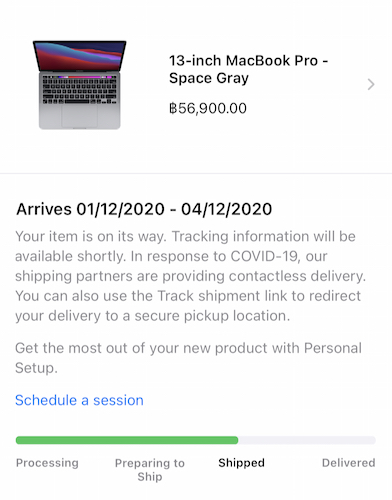 I am finding more information as I work and one important site has provided me with much help in recent months. This weekend, The Eclectic Light Company outlines the changed Startup command for the new Macs. These are important to know and need filing away until they become second nature. For several of the more used commands, hoakley writes, "Press and hold the Power button until the display shows Loading Startup Options, then release it. This takes you to the Startup Options screen." Verbose mode and Single User mode are apparently not available, although alternatives can be used via the Recovery Partition. Target mode needs the Share Disk command in Utilities on the Rescue partition. Read the details in the article.

In the meantime I was invited to help with another friend mid week who had finally found the time to buy a 21 inch iMac. He had initially tried to do this in May and I talked him out of it because WWDC was imminent and there was a chance Apple could announce some new hardware. When he had bought his current iMac, Apple released a new model about five days after it was delivered from a local store. I did not want him to go through the same again, even though the experience with the device has been positive. He still has the previous iMac - the one before that - with its plastic body, running a PowerPC.
When the iMac did finally have a minor update this year I suggested it was time to buy, and recommended ordering this online. When I the call came during the week we were lined up to visit several stores,including the new Apple Store at Central World. Closest to his condo however was Central Embassy, the new mall which is almost empty. I should go there more often. We went in to the iStudio store there and called an assistant over after looking at the Macs for a couple of minutes. She went to check stock. When she returned she was apologetic but said they were all gone.
We debated where to go next and she interrupted saying there are none there either. And when other stores were suggested, she said no they've run out too. We wondered about the Apple store and she checked online. Out of stock. Entering the postcode she found that there were no Macs within reach at all. Everywhere was out of stock. When she looked at the online ordering, the delivery was shown as sometime in the new year. My friend asked about ordering from the shop we were in then and she honestly replied it may take two or three months, suggesting we ordered online.

Back at my friend's condo, we fired up the online store and his finger hovered over the button for a few minutes before starting the process. We went through the options, including the 1 Terabyte Fusion disk, which I am not too keen on, and extra RAM which I did try to persuade him to order. He stuck with the basics, partly because his son now has an ACER notebook, which he loves, for school and uses the iMac less. The old iMac has gone: in the interim it failed which was why he wanted to order the new iMac belatedly.
The hard disk has been recovered, but the real cause of the iMac's demise was the mother board. Replacement hard disks are only a couple of thousand baht, but this was quoted as around 14,000 baht which was probably uneconomical. The order for the iMac was placed with Apple and the expected delivery date is the first week of January. As he is busy during December with his job I expect a new year visit to help with the setup.
One of the things Number One Son asked me this time is that I not set up parental controls. We discussed this as he is now coming up to 12 which is a time of risk for young people although he is an extremely intelligent young man. He is unlikely to take risks online. When the time comes I would rather not put on parental controls: that is a job for the parent not for Software. I will have a talk with the boy about the serious risks that young people can run into.
Every week I look at reports online of old guys entrapping young girls and young boys and forcing them to do things that normally they would never consider. I will also recommend that my friend downloads the movie, Trust. There is an interesting development as the teenage girl ends up in a situation that she could never imagine could develop from sharing a few emails and images with a boy online. Real life can be harsh.

Last time I mentioned the problems some users had if they erased their new M1 Macs and tried to reinstall Big Sur. Some (not every one) were faced with a black screen and nothing could be done. Apple has now released information about steps to take should this occur (Malcolm Owen, AppleInsider). The solution may need a second Mac and the Configurator 2 application; or the use of Terminal. If it were me I would be inclined to hand it over to Apple.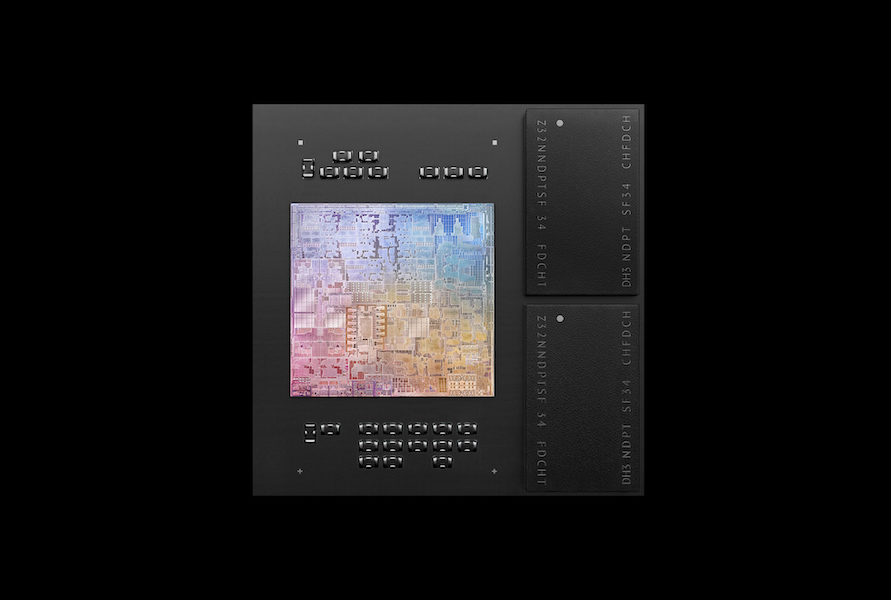 Apple M-1 Chip - Image courtesy of Apple

MacRumors (Juli Clover) have an interesting primer on the M1 chip with several diagrams of how the chip is designed using a 5nm process. TSMC who make the chips are about to launch a 2nm process. Intel is stuck with 10nm chips, although they are trying to buy into a 3rd party foundry for 7nm chips. The smaller the transistors, the less power is consumed. Apple has 16 billion transistors on the M-1 chips. Not only is battery life extended (Apple claims 20 hours) but the amount of heat generated - why there was no G5 PowerPC - is also less.
Graham K. Rogers teaches at the Faculty of Engineering, Mahidol University in Thailand. He wrote in the Bangkok Post, Database supplement on IT subjects. For the last seven years of Database he wrote a column on Apple and Macs. After 3 years writing a column in the Life supplement, he is now no longer associated with the Bangkok Post. He can be followed on Twitter (@extensions_th)