Saturday Notes: Apple Drags its Feet Here; Big Sur Icon Blandness
By Graham K. Rogers
---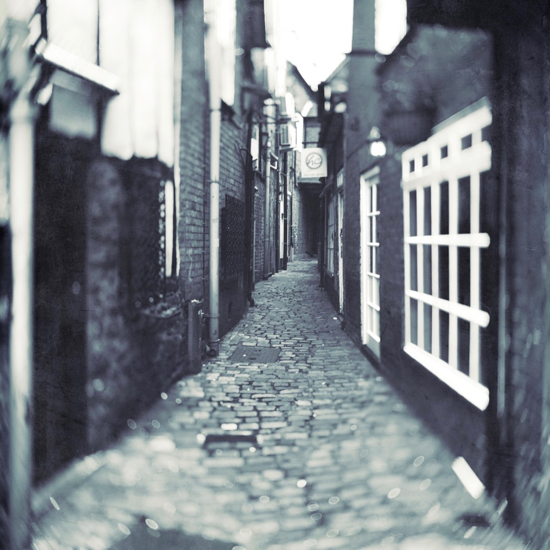 New Macs are appearing worldwide. South-east Asia however has seen these only in Singapore: the rest of us are still waiting. Reviews of the new Macs are enthusiastic. Big Sur has not updated properly on some Macs, but fixes are on the way. Redesigned icons have left me unimpressed. Apple has dropped App Store commissions for some developers.

Apple seems to have a couple of hits on its hands right now. To me that is not really a surprise. Usually most improvements are iterative: evolution of a product, with some special features appearing from time to time (T-chip, Secure Enclave). As well as the Apple Silicon which I am keen to get my hands on, the new iPhones are doing well, with the iPhone 12 Pro Max exciting some power users. I have long been using the Halide app, and regard Sebastiaan de With, one of the developers, highly especially after his series on RAW images and using them on the iPhone.
He has been looking at the top iPhone recently, particularly with regard to its camera and has written a useful article that appeared online. It was also picked up by PetaPixel. I am linking to the full article on the Halide Blog. He explains that one of the secrets of the new quality output is the 47% larger sensor. de With takes some time to examine this and the f /1.6 aperture, as well as comparing output. This is particularly notable in low light conditions. An example is an inside image taken handheld over 3 seconds. Sharpness is incredible. I normally consider that if a shot needs a time less than 1/30 the camera needs support. 3 seconds and I would be in blursville. The article also looks at the forthcoming Apple RAW and how this will affect the Halide app. de With is understandably enthusiastic about the future.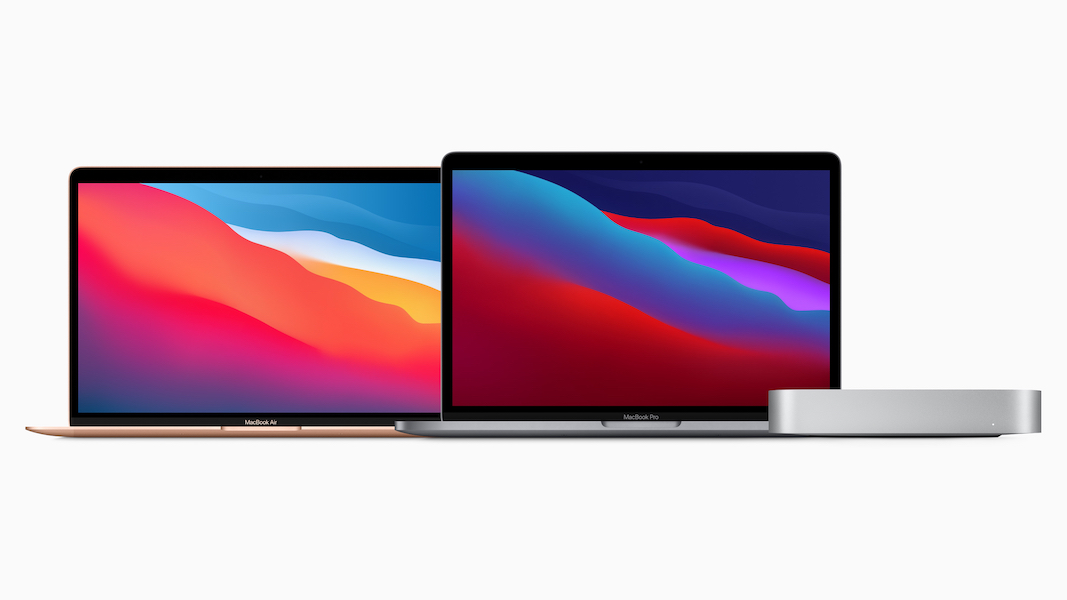 M-1 Series Macs - Image courtesy of Apple

New Apple Silicon devices have begun to arrive in the hands of users. There are also a number of reviews appearing online, including breakdowns by iFixit. As well as impressive benchmarks figures that were widely reported, Matthew Panzarino in TechCrunch (as reported in MacRumors) writes that the M1 compiles code as fast as the Mac Pro. With the test used, it would appear that only the MacBook Air was slightly slower. That has helped me confirm my decision about which of the new Macs I should buy. Note that Panzarino also raves about battery life.
Unusually all of the reviews are positive, although there are a couple of small problems. The first is for me, because despite these deliveries worldwide, the order buttons on the Thai online store pages remain firmly grayed out. This is the same for the online store in Malaysia, while Vietnam does not yet have the new Macs listed. Singapore are already selling them.
Another problem concerns those who have tried to reinstall Big Sur on new Macs (Juli Clover, MacRumors). Some people have operational requirements that may need them to remove certain parts or certain apps so reinstall right away. I had done that when some Macs were supplied a few years back with the setup having been run and several apps that I did not want had been installed. The seller thought this was helpful: they provided me with Macs sealed in the box thereafter.
Those users who reinstalled Big Sur on the new Macs found that during the process, the screen went blank, there was a warning and nothing more happens. Apple is aware and it is expected that some sort of fix will be provided fairly soon. There was also a problem with the Universal Chrome release which was withdrawn shortly after becoming available. Again, a fix should be coming soon. What appears to be a similar black screen problem with older MacBook Pro models has been addressed (AppleInsider). The document clearly refers to the older Macs.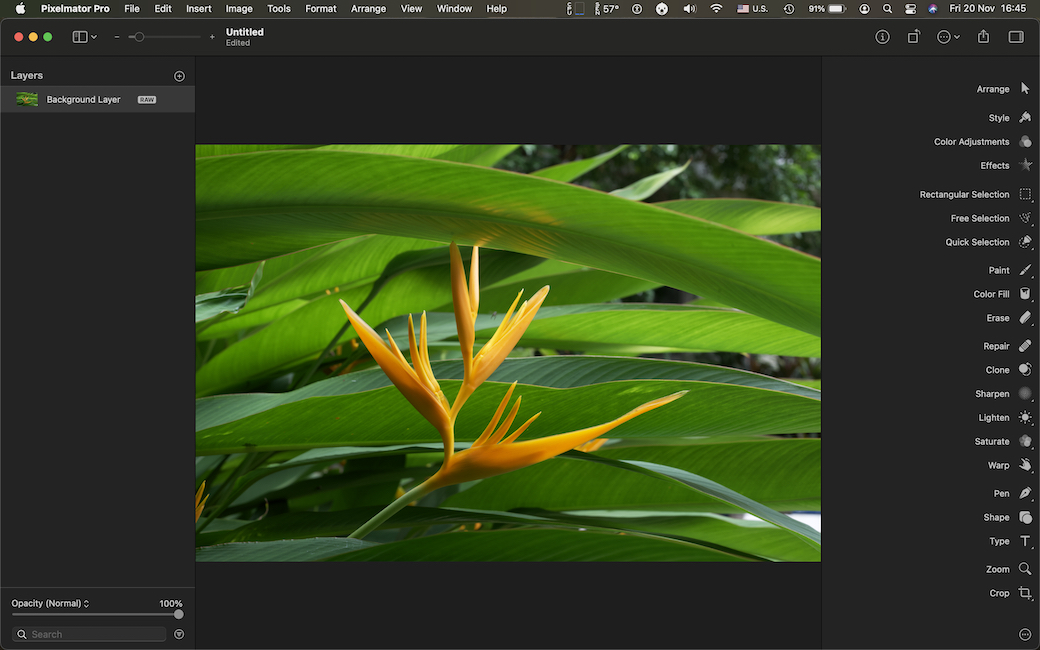 Pixelmator Pro 2.0

Several apps will be coming in a new form optimized to run in Big Sur on Apple Silicon. One of these arrived last week: Pixelmator Pro 2.0 (Oliver Haslam, iMore). This apparently flies on the new Macs. I can hardly wait to run the iPad app, Pixelmator Photo, on an M-series Mac. Microsoft is working on suitable versions of Office for these new Macs.

Those good reviews have confirmed all of my expectations. I have wanted Apple-developed chips for the Mac since about the third iPad where the A-series power - and the point that the internals were Apple's own design - made the potential for desktop use obvious. I was expecting a supercharged A chip. Apple produced the M-series which opens even more doors. There are some worries in the industry about this. Intel has seemed somewhat complacent; after all it developed the x86 chip on which almost all PCs currently run. Joel Hruska (ExtremeTech) theorizes that the real threat is what the M1 represents.
I had similar thoughts on the A-series a few years back when it was clear how Apple could control what was on the chips, rather than be limited by Intel or AMD. An example of this is how the T-chip and the Secure Enclave are now incorporated into the architecture of the M-series. If it adds another parameter, industry developers may not discover any new capabilities for weeks, then they would have to act.
After a useful history lesson, Hruska notes that "Nothing about the M1's thermals, die size, power consumption, or core count suggests that Apple can't keep scaling this chip." What we have in the initial releases (MacBook Air, MacBook Pro, Mac mini) is the start. Apple has said it will be moving all of its devices to Apple Silicon. We do not even know if further Apple Silicon will be designated M-series. The iMacs and Pro computers could have a different series. Apple plays its cards close to the corporate chest.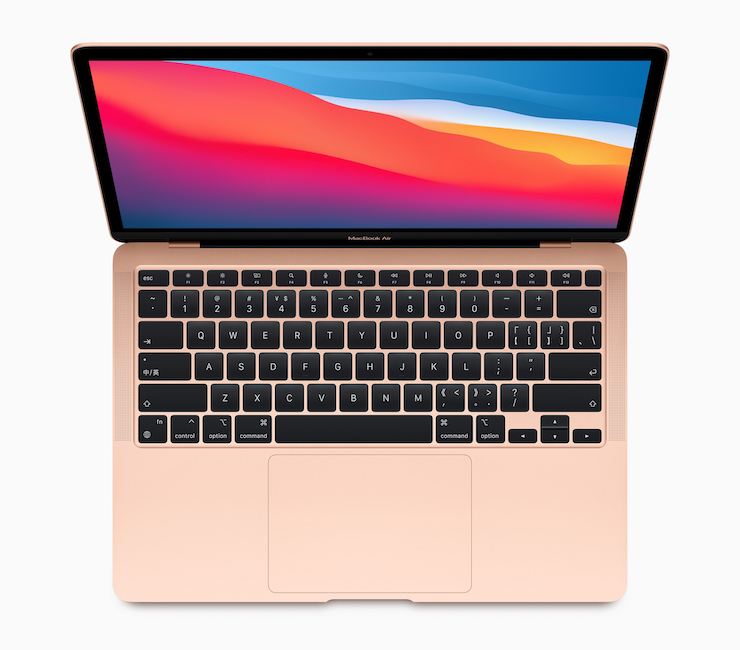 M-1 Series Macs: MacBook Air - Image courtesy of Apple

One of the early reports I read was from DL Cade (Petapixel) who regard the new Macs and the M-chip as game changers for photographers. He also recognizes how these new Macs are going to change the PC industry "for the better by properly establishing a whole new class of personal computer that is ideally suited for working photographers. . . ." I look forward to the full review.
I always look forward to a couple of articles on any new product: those from AnandTech who give a thorough technical analysis; and from iFixit who pull any new device to pieces and consider repairability (see above). The AnandTech report on the new M-series Mac mini arrived during the week. It is is 7 parts: each examining a specific technical area of the computer. It is worth reading if you like that sort of content, but you can skip to the Conclusion and read the enthusiastic,
What's really important for the general public and Apple's success is the fact that the performance of the M1 doesn't feel any different than if you were using a very high-end Intel or AMD CPU. Apple achieving this in-house with their own design is a paradigm shift, and in the future will allow them to achieve a certain level of software-hardware vertical integration that just hasn't been seen before and isn't achieved yet by anybody else.

With my current MacBook Pro I run things fairly well with the 4 USB-C ports and some USB-C to micro-USB cables as well as some adapters. I even have a USB Type A to USB-C cable for the scanner. The new Macs are a little different with only 2 ports, like the MacBook Air I also have right now. I know that I will have to break down and buy a hub: I have avoided this for the last 5 years or so. I went looking for one last week. There was nothing really suitable although one did have enough USB-C ports (as well as several others), but when I looked at the price it was over 12,000 baht (just under $400).
This week, I saw a link in an online article that took me to MacSales where there was an OWC Thunderbolt Hub with a thunderbolt cable (Thunderbolt 4 + USB-A) which looked just like what I want. They are taking pre-orders for December release, so put that on my list right away. Having visited a number of such sites, the purchase process was quite easy and only took a couple of minutes. Looking round later I saw this company has much more that I am likely to be interested in, in terms of abilities to connect via Thunderbolt 3.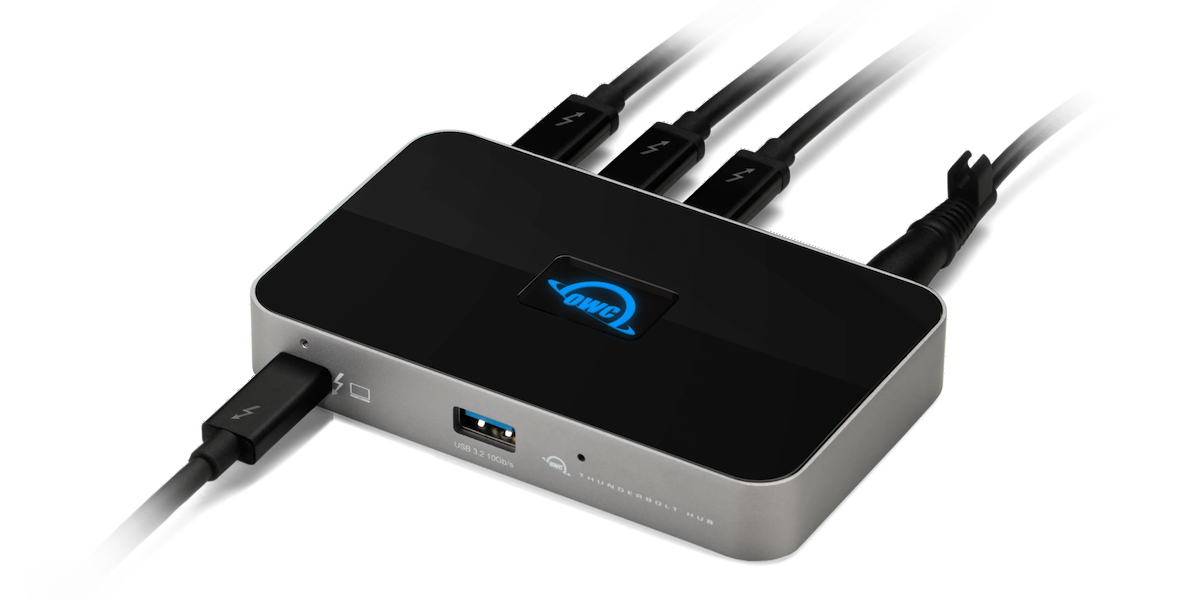 OWC Thunderbolt Hub

Years ago there was a philosophical argument at Apple over skeuomorphic design: icons had the appearance of the things they represented. We lost that when Scott Forestall left the premises and icons took on a more logical appearance. Now with the Big Sur release several app icons have been updated and they are so similar it takes more than the instant I was used to in order to locate the one I want. Particularly affected are iWork icons - Keynote, Numbers and Pages - changed from their blue, green and orange to white, off-white or white. If this is an exercise in camouflage, we also find that Notes, Text Edit, and Reminders are similarly disguised.
Apple's Wireless Diagnostics app is now clear with a sharp blue background. Music, App Store and System Preferences appear unchanged. Photos has had a white background for a while but with its large rainbow flower that is easy to spot. Calendar has a large red banner, while the yellow banner of Notes (and its off white hue) has been around for a while.


Most apps are still relatively easy to spot when working fast, with the exception of iWork. There is also the oddity that they are still the more easy to see old colors on iPadOS; but then Photos also has the same icon while the editing interface is vastly different on iOS compared to the familiar sliders on MacOS. The new controls have been available on iOS and iPadOS for a couple of versions, but they still lack much of the editing strength they had before. The only controls that I do find better are those for perspective and keystone which are long overdue on the Mac. I end up editing on both platforms for the full editing controls I want.

For many years there has been criticism over the 30% commission Apple has deducted from developers' fees, just for allowing them to use the App Store. As there is no alternative, some see this as monopolistic, although with far more Android users than iPhone users, this is debatable. I look at it in a different way. Apple provides an end to end environment that starts with developer information, Xcode, Apps and a direct line to consumers through the App Store. It employs a lot of people for this and it does not come free. When I worked in London in the 1960s in news distribution, the wholesalers provided a publisher to newsagent service. The publishers charged the wholesalers 10% off the cover price and the wholesalers charged 25% for distribution [my memory is rusty: it might have been 25% and 10%]. That included manpower, trucks, buildings and help staff. Apple does a similar job with the App Store as well as providing developer services, so a fee on sales (not on free apps) is expected.
There has been some pressure of late, especially with regard to open developer's dispute with Cupertino which is approaching the courts. Last week Apple moved the goalposts and has now announced that those developers with income less than $1 million per annum will in future be charged a 15% fee. That will make a considerable difference to those, with Halide developers saying this would have made a major difference to the time it took them to make app development the day job.
Of course not everyone is happy with some larger companies suggesting that their fees of several millions each year should also be treated in a special way. Microsoft, while not commenting so far, has in the past balked at the 30% - apps and subscriptions. Companies of that size might well negotiate for special treatment although Apple had stuck to its guns for a long time, only relaxing slightly over subscription renewals. Now the bets are off.
Graham K. Rogers teaches at the Faculty of Engineering, Mahidol University in Thailand. He wrote in the Bangkok Post, Database supplement on IT subjects. For the last seven years of Database he wrote a column on Apple and Macs. After 3 years writing a column in the Life supplement, he is now no longer associated with the Bangkok Post. He can be followed on Twitter (@extensions_th)