Saturday Digression: M for Maneuverability - Apple Silicon Announcements (fix spelling)
By Graham K. Rogers
---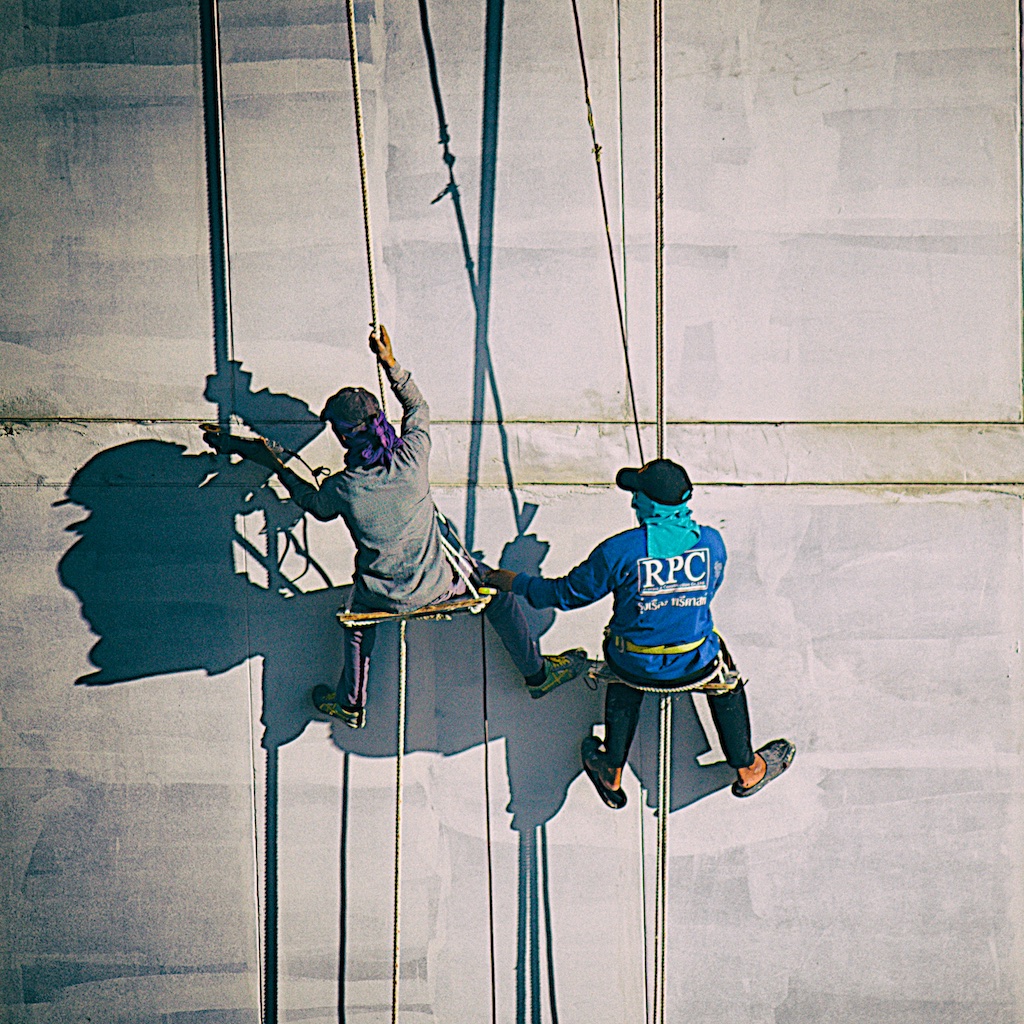 Exceeding expectations with both its new M1 chip and the three new computers it announced, Apple has made a major step away from its reliance on Intel. If Apple is moving totally to the M-series, commentators are interested in what comes next.

This week Apple produced something that I had been anticipating since the early days of the A-Series chips. These iPad and iPhone chips had showed the potential for a roll-your-own processor, which would mean Apple could introduce new features to a product (processor, device, software) months before any other manufacturer could react. What Apple has done exceeded my expectations and the expectations of many who had predicted a souped-up version of the A14, which had already seen praise from those such as AnandTech for its performance.
It was not the expected version of an A-series chip that was announced, but an all all new M-series that incorporates several of the features of other processors. It leapfrogs performance on the new Macs while adding several hours to battery life. As rumored, three new Macs were announced, but even here there was a surprise, with a MacBook Air, a 13" MacBook Pro and a new Mac mini.

The latest version of macOS, Big Sur, was also made available this week. While this has a distinct hint of iOS to it, there is still a firm link to the Mac and the needs of users on the platform. It is clear that some of the more recent updates to macOS have been laying the groundwork for this release, which indicates that the Silicon Apple Macs have been in the planning for longer than many analysts have been predicting. Mojave was the ground plan; Cupertino laid the foundations and caused some upheaval with some of the changes; but Big Sur is the completed construction. I have been running a beta version of this for some months and it was almost problem-free.
When Big Sur was became available on Friday, I downloaded almost immediately, although I was careful to prepare: several backups, a restart into the Repair partition to run Disk Utility; a restart to return to Catalina; followed by another restart (just for luck). The 12GB Big Sur download took a while, then once I had pressed the usual Agree and Install here buttons, I let it do its job and made some tea. On the restart there were three or four warnings about unsigned certificates. I went through the applications I have installed and none of the day-to-day ones had problems.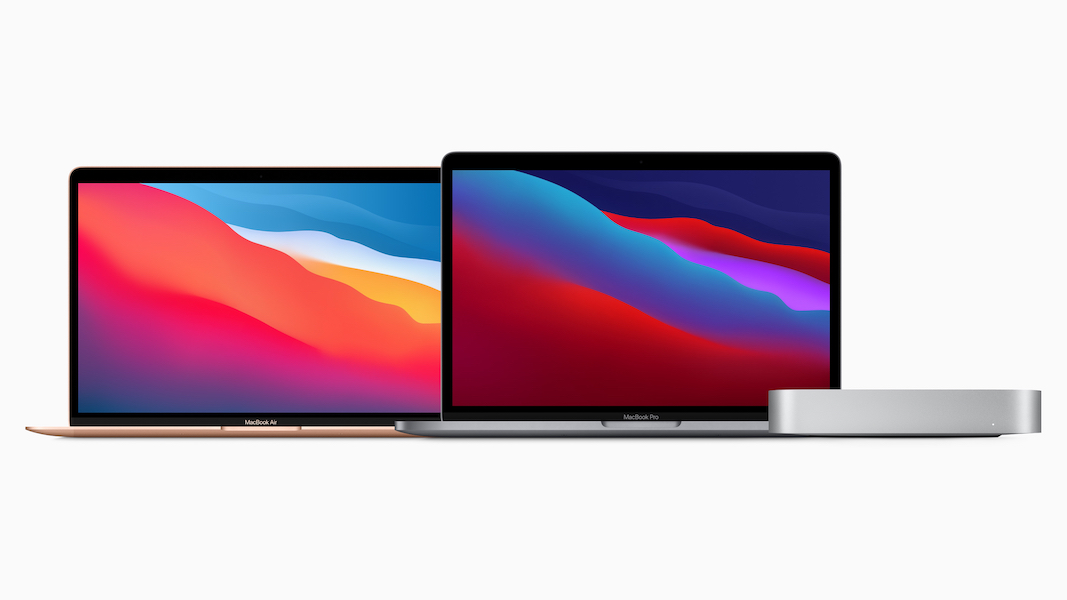 MacBook Air, 13" MacBook Pro and Mac mini powered by M1 - Image courtesy of Apple

The Apple Event that announced the three new Macs was at 10am Cupertino time which is 14 hours adrift of Bangkok, so the delivery is at 0100 here: way past my bedtime. As usual, I had a look at the news releases over breakfast and was slightly taken aback. It was all I expected and more; but at the same time, it was nothing like I had expected. As had been rumored a few days before, there were indeed three new Macs, but while the expected MacBook Pro was announced, the other new devices were the MacBook Air and a Mac mini. All will use the same M1 processor, although there will be slight performance differences. This may be nothing to worry about as these new devices far outperform what is available now.
I formed some ideas from my early morning reading, but my own opinions would not be firmed until I watched the video from Apple HQ. These video presentations are better each time as the event limitations are pushed. With no live event, the delivery can be sharpened to produce a far higher quality presentation. As we saw during the last event that had special effects with the HomePod mini cutaway house, there is much more that can be done. Tim Cook and the presenters could simply stand there on a stage and talk us through the products, but this is just not the Apple way: a new product, particularly one as significant as this, has to mean something.
What is perhaps most important is that Apple has taken the idea of System on a Chip (SOC) and done exactly that: everything - like the secure enclave, the graphics cores and much more - is on the one chip. There was one negative point aired afterwards that might affect professional users of these new Macs: the M1 chip does not support external graphics processors, or eGPUs (Filipe Espósito, 9to5Mac). The performance gains will be welcomed by almost all other users.
Apple Silicon: the M1 Chip - Image courtesy of Apple

Some of the claims seemed to be a list of ways in which the new computers beat everything Apple has done before at this level, and every PC, although graph points were carefully selected. Opinion online from a number of sites, some of which had seen benchmarking figures suggest that these claims are not at all far-fetched. Although they were all cloaked behind Apple's presentation embellishment and superlatives, they may actually be true.
A couple of days after the announcements, following which some had been critical of Apple's vague performance improvement claims (x2, x3.5, x5), a new MacBook Air with the first M-series chip was benchmarked and it outperformed the current 16" MacBook Pro (Mikey Campbell, AppleInsider) with "a single-core score of 1687 and a multi-core score of 7433". There is a link in the article to the full display of scores. Perhaps it wasn't hubris after all. Now some are beginning to ask what we might expect from the next iterations of this Chip when they appear in other Macs.
Reactions have been positive in the main, and it seems to have moved the whole industry sideways a little. Apple has done this before, with the iPhone, when RIM thought Jobs was lying about what it could do (Ben Thompson, Stratechery); with the move to a 64-bit system on the iPhone, which was said to be 6 months ahead of all other handset makers; and with the iPad that changed the way people used tablet computers which had been a small niche product area before. Early benchmarking tests show that this first M-series chip really does have higher performance than other products in the same class. What will be coming next?
I wondered about the specifications, but the brief information on the Apple Store pages only had minimal details, while the older Macs showed clock speeds. As Jason Snell (MacWorld) notes, this seems now to be immaterial to Apple as the one M-chip drives them all, just like the A-series chips do in iPhone and iPad. Snell was examining Apple's start at the lower end, and expects that there will be variations of the M-chips just as there have been with the A-series. With high end MacBook Pro computers to come, as well as iMacs and other computers in the lineup, John Ternus of Apple said in the video that we will see a couple of years for all Macs to have the M-chip. I have doubts about the Mac Pro, but as Apple now controls the chips, perhaps this will be taken care of too. With Apple in control of chip design, they have considerable flexibility concerning where they go from here.

Generally, Wall Street analysts liked what they saw, but I gave a snort when I saw in the overview from Philip Elmer-DeWitt's Apple 3.0 site of views from a selection of analysts' reactions that J.P. Morgan's Samir Chatterjee commented, "Contrary to our expectations heading into Apple's "One More Thing" launch event today, the company announced that the first rendition of the custom in-house silicon chip (M1) designed for the Mac would be leveraged on the existing line-up. . . ."
There you have it, "Contrary to our expectations. . . ." As I have written a number of times before, Wall Street does not really understand Apple - its customer-base, its workforce, its management - and, despite all the evidence, still treat it as a normal corporation. Read again those comments of Jason Snell (above) who has a realistic idea of where the next developments may come, or seek out John Gruber, or many others who do actually understand what Apple is. Avoid Wall Street for reliable information on Apple and its future products.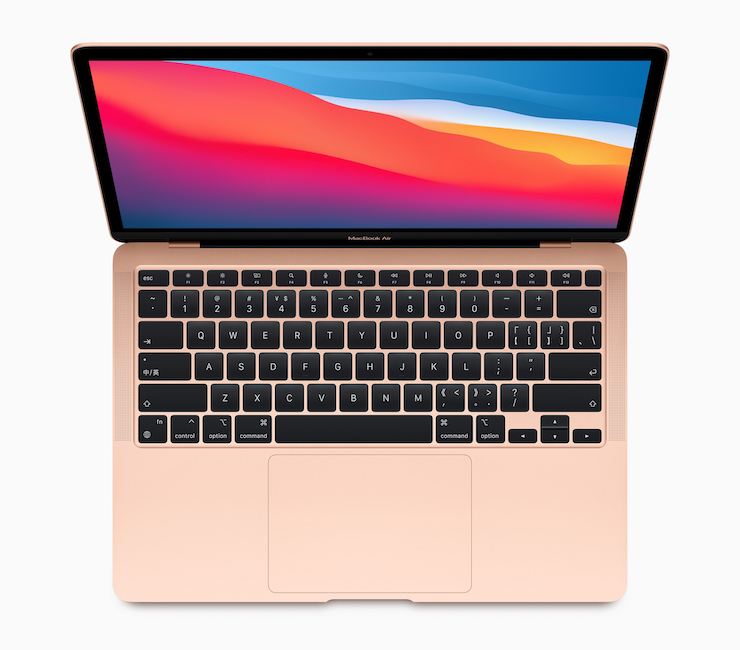 MacBook Air powered by M1 - Image courtesy of Apple

I had made my decision on which one of the new devices I want to buy during the presentation: the MacBook Pro. I did however rethink this slightly over the next couple of days, wondering if the MacBook Air would work: both use the same M1 chip, both have only two USB-C ports; both can have 512GB SSD; and it is possible to expand memory (I would up this to 16GB). The MacBook Pro has a fan, which would be better suited to heavy work despite the higher performance of both computers. While I can work with some of the large RAW images I have on the current MacBook Air, I think that as this is to replace my MacBook Pro, I will probably not go for the MacBook Air, despite its lower price.
When I looked at the Apple Online Store for Thailand I saw that all the of the new machines are shown with the basic pricing. As these are not yet available for order it is not possible to price out extras, such as memory, so I looked a the US site where 16GB RAM is an extra $200. This would be the equivalent of around 7000 baht which was the approximate price here before. These devices (apart from the Mac mini which has a $100 lower price in the USA) have the same prices as the devices they replace. The MacBook Air with the M-chip is the same price as the basic MacBook Air I bought as an emergency replacement some 6 months ago at 32,000 baht.
Despite refreshing the Apple Store pages several times in the days after the video announcement, the Buy buttons for the new devices have stayed grey (or grey-blue). Another local user is also keen to buy and we have an arrangement that the first one to find the Buy buttons live will message the other. As this drifted into Saturday it has become obvious that it will not be possible to order these new computers here this week. They need to be checked by the Thai equivalent of the FCC; and although this organisation is normally fairly quick with new arrivals, these do have WiFi 6, although there are plenty of other such devices already on sale here that are capable of using this new standard (IEEE 802.11ax).
Supply constraints are more likely to be a reason for any delays, as Apple will begin with its domestic market, along with some of the favored countries that always have first bite at any new Apple cherry. These are, for example, already available in Singapore for purchase, but with a limit 2 per customer.

Big Sur has some significant changes to allow it to run on AppleSilicon, and to run iOS apps, although I am not clear how this will be implemented. I will have to wait until my new Mac arrives. There are a number of iPadOS apps that I expect to work well on the Mac, such as Pixelmator Photo, which has some of the look and feel of Aperture. A YouTube video from Tyler Stalman I looked at on Saturday morning examined the arrival of the new Macs from a photographer's viewpoint and there was a slight lament over the loss of Aperture. Stalman expressed a hope that with the new hardware and OS Apple will work on a real professional photography application once again.
On the surface there are significant changes to the macOS interface, but the real business happens underneath and this may affect some installations. I know that this is said over and over every time there is a change, but make sure that there are suitable backups, in case it is necessary to go back and start again. It would also be a good idea to run maintenance on the Mac (or Macs) to be updated before the events, and to restart like I did. Over the next couple of days several apps - Apple and third party - were also updated.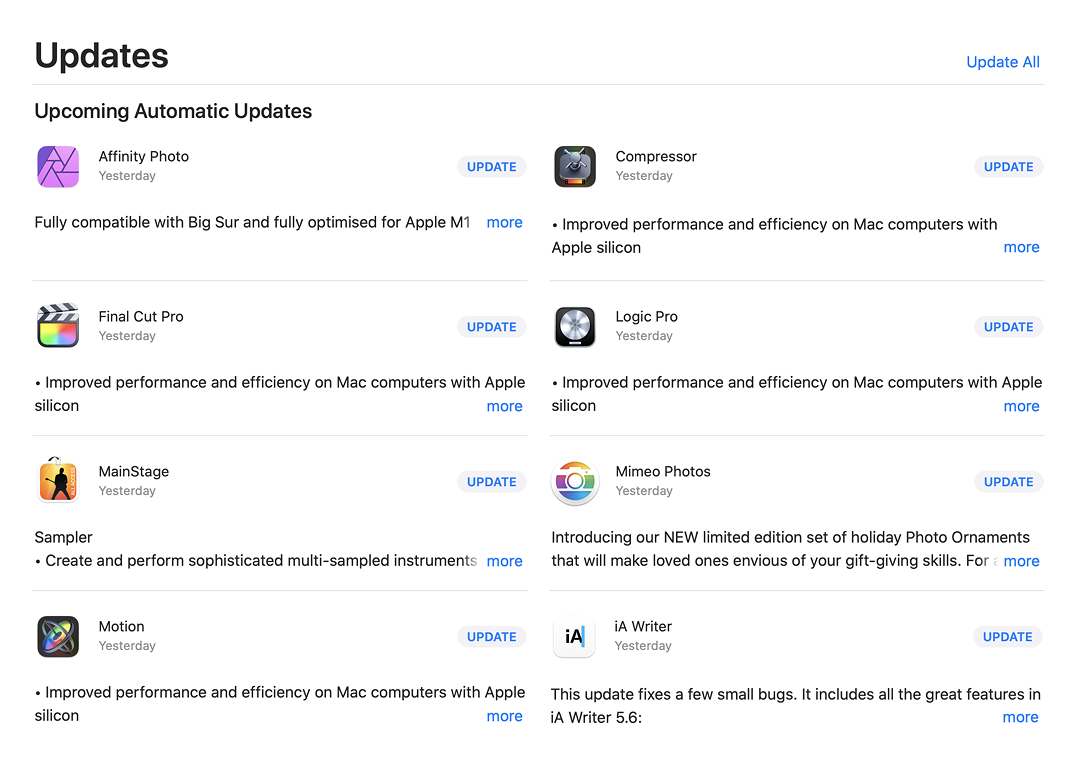 App Store updates

Although I am confident that this update should be smooth, hoakley (The Eclectic Light Company) who has far more skills in this area than I ever will, has put out some words of caution which are worth reading. I updated immediately, but I am looking forward more to the arrival of an Apple Silicon device so that I can run Big Sur in the environment it was intended for.

I see from advertisements on local shopping sites, like the one run by The Mall Group on LINE, that the iPhone 12 is to be offered as from 20 November. That sent me scurrying to the Apple Store online where I was able to see pricing. The iPhone 12 Pro and the iPhone 12 Pro Max start at 36,900 baht and 39,900 baht respectively for the 128GB versions. Also shown are models with 256 and 512GB storage. The iPhone 12 mini and iPhone 12, with 64GB of storage are priced at 24,900 and 29,900 baht. Also shown are options with 128GB and 256GB of space.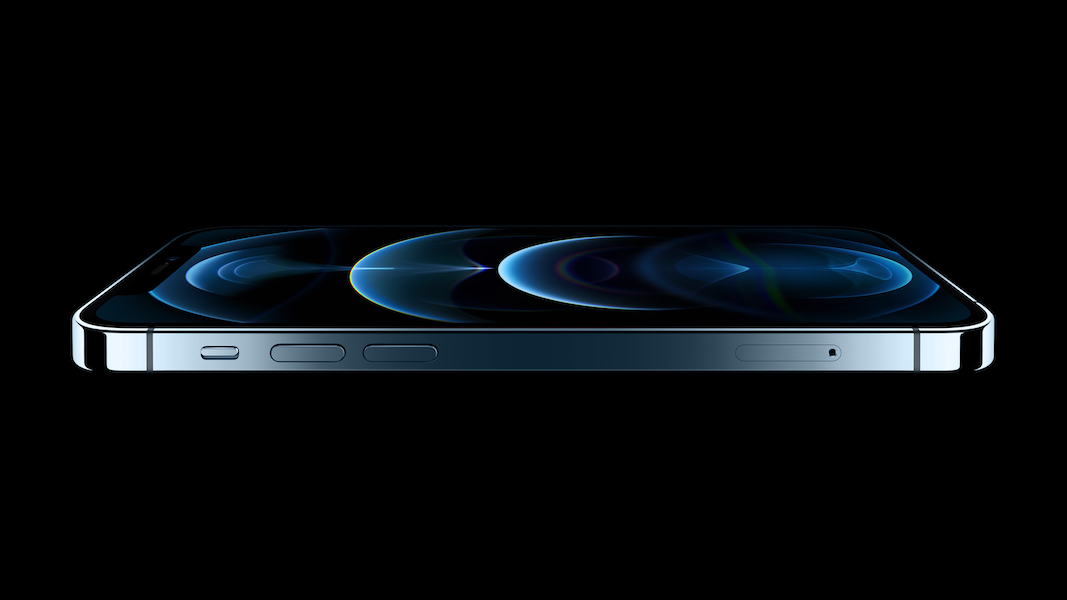 iPhone 12 - Image courtesy of Apple

A few years ago Apple was heavily criticized, particularly by the New York Times (and by others who jumped on the bandwagon), for hiring practices, particularly in Chinese factories that produced its devices. While some of the evidence was fabricated, especially by the later-discredited Mike Daisey, it was clear that there needed to be some changes in conditions. While many sought to put the blame on Apple, they did not own the factories, so their responsibility was limited. Nonetheless, Cupertino put into action a range of processes that sought to apply some control on worker conditions among other things (materials, environment).
It has been widely reported that Apple has reacted to news in the Financial Times that Pegatron, one of its longtime suppliers, has been using student labour in contravention of Chinese laws (Yuan Yang, ArsTechnica). Apple has stopped awarding new contracts to Pegatron (at least for now), but ongoing production continues. I would expect that contracts have been signed that would preclude any cessation: if Apple pulled out, Pegatron could sue; so for now the lines are running.
From reading the article, far from blaming Apple, the authorities need to control factory management and local education facilities: "Schools and local governments often collaborate to ensure labor supply for big companies in China." The students were deliberately misclassified so Apple was probably unaware and the report tells is that an executive has now been fired. A later report from DigiTimes claims that the problem was a result of a labour shortage. In China.

Every morning I check my heart rate. I also check it during the day, and as the Appple Watch is worn throughout the day, I have a good idea of highs and lows and can understand why these happen. I really do mean throughout the day as I wear the Watch at night to help monitor sleep with a couple of apps (Cardiogram, Sleep Cycle) both providing readings. As I become older, it is helpful to monitor the body and the addition of Blood-Oxygen levels on the Apple Watch 6 is another useful feature. I am not holding my breath for the ECG ability here.
Last weekend there was another exciting MotoGP meeting with the usual 3 races: Moto3, Moto2 and MotoGP (this repeats this weekend). With the restrictions due to COVID-19, this has ended up as one of the most exciting seasons for a while, despite (or perhaps because of) the absence of the current World Champion. Dorna, who own the rights to MotoGP have seen past the television age and have been producing excellent online delivery for the past few years. Initially there was a timing app, then they moved to live video (with an excellent archive), bypassing traditional viewing media and with few of the normal interruptions (sometimes the signal drops).
Viewing such races (as with Formula One) is nothing without additional input from commentators. If you have the right channel, F1 has excellent commentators (David Croft, Martin Brundle). MotoGP has their own and the English service has well informed commentary from Matt Birt, Steve Day, Simon Crafar (a former racer himself, like Brundle in F1). What puts MotoGP above F1 in terms of information delivery is the way onscreen graphics are used, although sometimes they do become over-complex.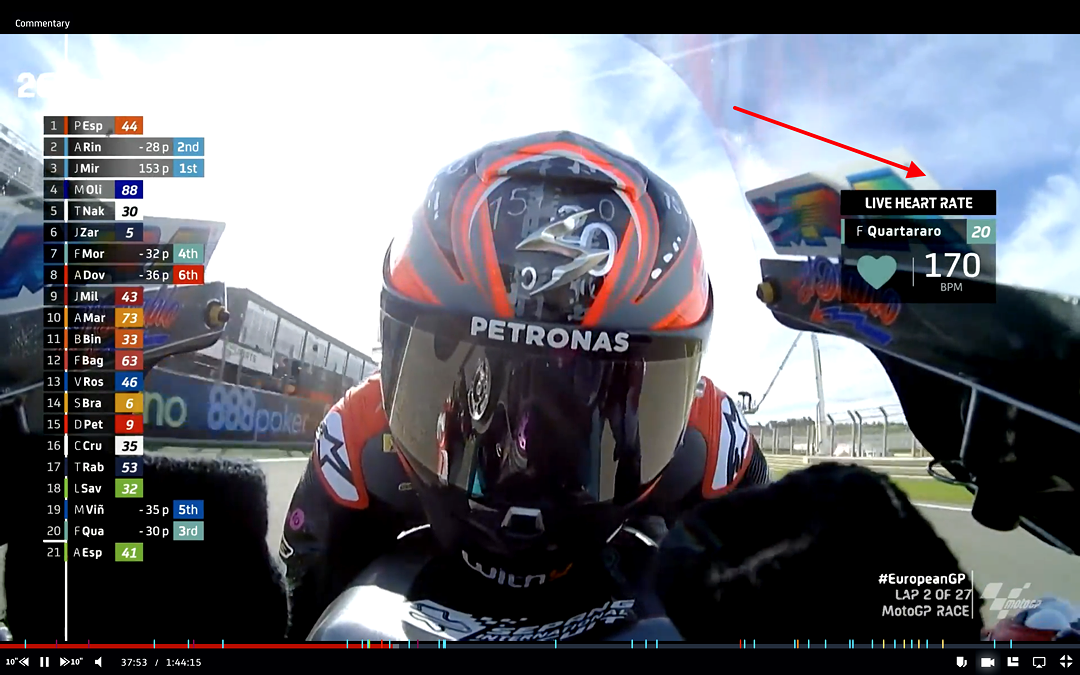 Screenshot of Fabio Quartararo in MotoGP Round 13

A few weeks ago, one of the riders was wired to show heart rate during the race. Just before the race, this may be in excess of 100 beats per minute (bpm), while it rises higher during the race and this week, as he fell off the bike, the heart rate monitor for Fabio Quartararo showed a reading of just over 170 bpm. Perhaps more interesting was the wiring of Suzuki team boss, Davide Brivio who is somewhat excitable. As his two riders progressed, coming in first and second, it was revealing [spelling fix] to see his emotional state expressed in BPM.
Graham K. Rogers teaches at the Faculty of Engineering, Mahidol University in Thailand. He wrote in the Bangkok Post, Database supplement on IT subjects. For the last seven years of Database he wrote a column on Apple and Macs. After 3 years writing a column in the Life supplement, he is now no longer associated with the Bangkok Post. He can be followed on Twitter (@extensions_th)