Sunday Review: One, Two or Three AppleSilicon Macs; or None?
By Graham K. Rogers
---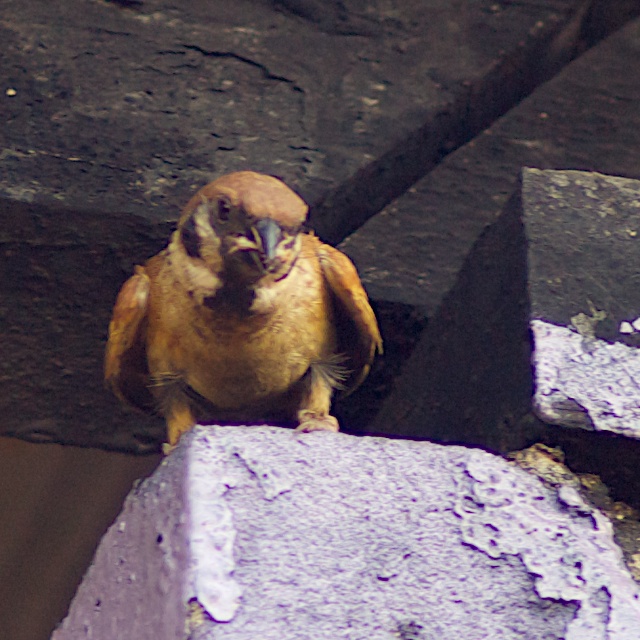 Updates to Apple operating systems appeared last week, and we shall see some more soon. An Apple video event on 10 November is expected to reveal a new AppleSilicon Mac. Or two. Or three, depending on rumours we read. Nikon released DSLR software that connects to conferencing apps, but not the one I use. There could be a smaller version of the Mac Pro this year.

Updates to iOS and iPadOS 14.2 appeared late last week. They were a little slow but installed without real problems. When I was at the office, I saw that as well as the usual glacial internet connection, instead of the reasonable 4G connection, I was limited to 3G. Just in case, I checked the bill. I had indeed paid this month. When I tried to contact the carrier, DTAC, every time I tried to Press 9 for English, the phone was disconnected. I asked a couple of students and they were also seeing 3G so it was probably not caused by the iOS update. Nonetheless, it was like working with one hand behind my back. A couple of hours later the 4G icon appeared and it has been ok since. A message from DTAC told me I would be contacted, in a few days.
There were also updates to Catalina and WatchOS. The 10.15.7 Supplemental update covered certain security problems. I waited until the evening to install that and the Watch update, which usually takes time and I needed to go to work. When I did the update, WatchOS was quick and far easier than before I hope this is a new normal.
I have found since the WatchOS update that it now identifies hand-washing less than before, even though I am standing at a tap with soap in my hand, lathering up. Paradoxically, the hand-washing display does appear sometimes when I am washing dishes. It seems a bit of a gimmick like this, but as I do wash hands regularly (and wash dishes) it is not of great concern. The feature that should warn me it is time to wash does not work as, despite having home address entered in the Contacts app, it does not recognize this as my Card.
The ECG function is to be allowed in South Korea with this update, but still not in Thailand. At a time when access to medical consultations might be limited, this would be useful, but the fear by medics here is not false positives, but false negatives, just like when no one tests at all. Some students are doing a project on electrical contacts for ECG and they mentioned the ECG feature on smart watches, but I had to reign them in a little: not everywhere.
They were persuaded to limit this part with, "available in some countries." While the new blood-oxygen feature works, like heart rate behind the scenes, its manual operation is not as straightforward. When I try in the morning after checking heart rate, it often fails. As this is just after the watch has been put on, it seems to be connected to position of the band and how tight (or loose) it is on the wrist.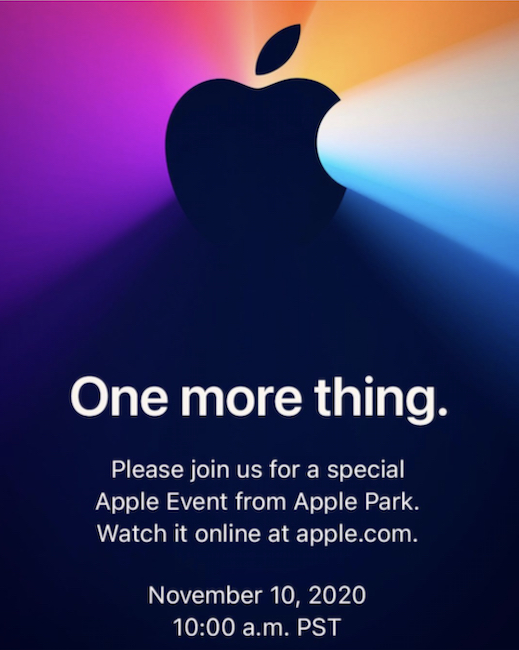 We are aware that Apple has a video event in a couple of days. Most commentators expect this is to be the announcement of AppleSilicon, with either one or two devices. Or three. A Bloomberg article (Benjamin Mayo, 9to5Mac) during the week suggested that as well as a MacBook and/or a MacBook Pro, there could also be a 16" MacBook Pro.
Some may remember that when a recent update to a beta version of Big Sur appeared, there was code that showed three Macs listed, although it was thought one of these referred to the already-released 16" MacBook Pro. As there are other rumors concerning the Macs which are rumored to be coming, this is another case of speculation killing the surprise. Of course, it could always be the tracker that has been coming for several months, although some rumours had this delayed until the new year. We will see this week.
With Big Sur and AppleSilicon about to drop, Christopher Baugh (iPhone in Canada) reports that Microsoft has made a beta of Office for Mac compatible with AppleSilicon. There are some interesting technical comments from Microsoft in the article, particularly those that refer to SQL server connections. Baugh comments that it is not known if there is to be a version of Windows that is AppleSilicon compatible. Redmond is no longer the enemy and the current CEO has done much to change that mindset.

Another rumor which sounds interesting concerns the Mac Pro. This is the massive, configurable desktop device that is often used by those working in high-end media, such as photography or movies. This is preserve of companies that have significant budgets and may buy several for a single movie; or an art house operation that needs to turn out high-end images. These are also likely to have, or work with those who have access to suitably expensive cameras.
While the current device bears a passing resemblance to the old G5 tower computer, and its Intel heir, there is a suggestion carried in an article by Wesley Hilliard (AppleInsider) that a smaller device could be in the pipeline, although it is not known if this would use Intel chips (Xenon for example) or would be a significant move to AppleSilicon. I am not sure why this is referred to as a desktop computer as most I have seen are hidden away under the desk. They take up far too much room if they are on the desk.
There was an interesting photographic moment in Billions, which returned to the screens of Netflix this week. In the first episode, members of the 10 Billion Club were being photographed for a magazine. The photographer was using a Phase One camera. I think they start at about $50,000 then you have to pay for the lenses on top. It is interesting to see cameras used. In Bond clips played this week, 007 was seen a couple of times with a Rolleiflex, and one of these also appeared in an early episode of The Queen's Gambit (worth seeing). In early episodes of The Crown, Tony Armstrong-Jones was seen handling a Hasselblad, while also taking photographs with a Leica.

I am working several days a week from home running classes via online conferencing software. Although I have several apps installed, I stick to Webex, despite some limitations. I was able to circumvent one problem and using QuickTime can now demonstrate to students using an iPad, when conferencing on the Mac. This should have been easier.
One of the limitations with Webex is not being able to try out video or other settings when not online. To try something just as a class begins and have it let you down is not what one expects of a well-prepared teacher. This is one of the reasons I have stuck to Webex: I do not want any more nasty surprises from Microsoft or Google (or Zoom) with their conferencing solutions.
Camera quality is a drawback with all of the applications. I bought a new Logitech camera as the Mac one could be better for these purposes. I was also aware that one teacher at work was feeding his Canon DSLR through his meeting software and looked for ways to do that. Other camera companies also now have linking software, but Nikon was a little late. A beta version of suitable software was released, first for Windows, then for Mac and I was pleased to see my model included, although the beta would not allow Webex to be used. When the full version was released last week, that stays the norm: Nikon cameras can be used with most of the standard conferencing apps, but not Webex.

And the USA has a new President-elect.
Graham K. Rogers teaches at the Faculty of Engineering, Mahidol University in Thailand. He wrote in the Bangkok Post, Database supplement on IT subjects. For the last seven years of Database he wrote a column on Apple and Macs. After 3 years writing a column in the Life supplement, he is now no longer associated with the Bangkok Post. He can be followed on Twitter (@extensions_th)