Saturday Notes: Apple Watch 6 in Bangkok; Reading Between the Lines
By Graham K. Rogers
---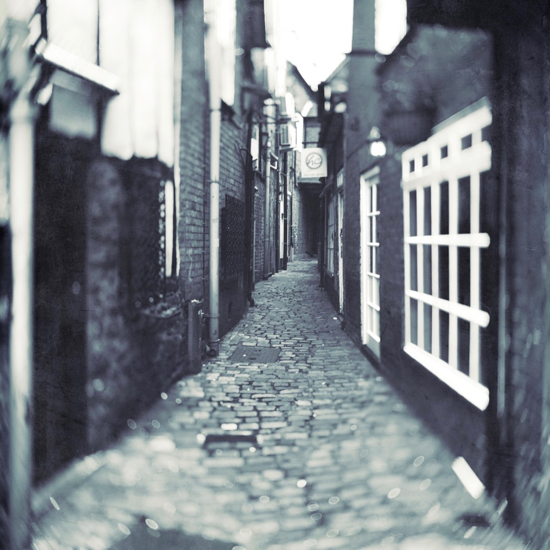 Products are arriving in the stores, with the Apple Watch 6 making an appearance in Bangkok, although not all stores have the same stock. There were updates this week, but not to macOS. Some online sources may not show the same emphasis thought they use the same sources.

This week an out of town visitor posted about his visit to Icon Siam. I asked him if he had seen the new Apple Watch 6 there. Not only has he seen it, but he bought one as his Apple Watch 2 had just expired. In Siam Paragon on Saturday I had a look at a couple of the retail outlets selling Apple products. In one which has just been refurbished, I could see no Apple Watch 6. In the other, the Apple Watch six was available and there was a blue one. I asked about the new bands but was told these are not available even though my friend who went to the Apple store the day before had confirmed these were there.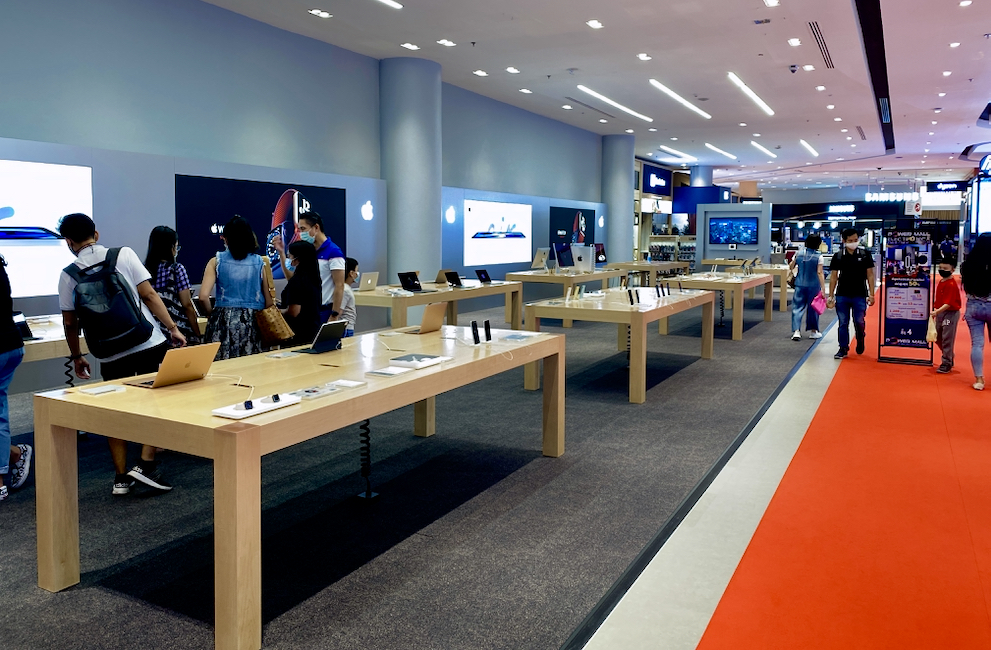 Apple retail outlet, Siam Paragon

The staff said, Yeah if you want one you'll have to go there. I thought this was a bit unfair (for the store) and shortly after I left I turned around and bought the blue Apple Watch. While these stores have carried the standard for Apple for years, with Cupertino making sure that prices were standardized, now with 2 large stores, Apple is capitalizing on its clear advantage.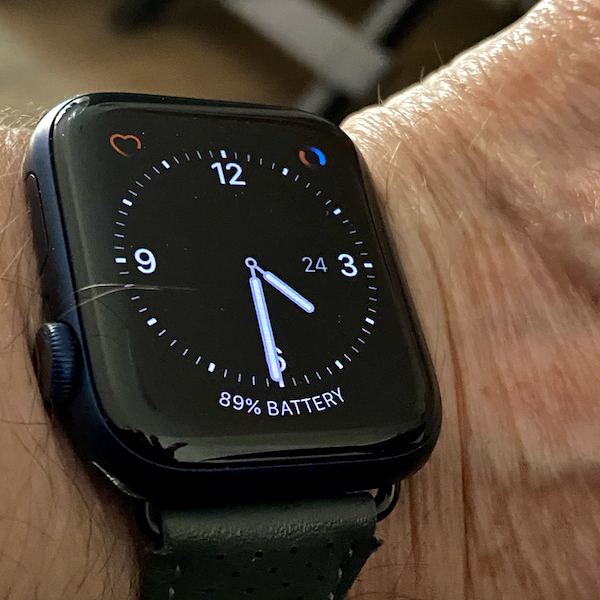 I decided I could make do for the time being as I have a small collection of watch bands. The staff member who helped me was quite knowledgeable and went through the process of setting it up there and then. While she was doing this a lady started to ask me English questions and I obliged in between responding to the iStudio staff member who also helped her with Airdrop when I sent a file (about countable nouns). By the time I left the store the Watch was set up: I was able to control iTunes and record exercise. I was pleased to see the rings included the exercise I had done earlier. All the rings were completed later to the usual Watch fanfare.
Once home, I was asked to update the WatchOS to version 7.02. While doing that I made a couple of adjustments and started looking for watch faces, although the one I really wanted was already installed on the watch itself. I made that active and made a couple of adjustments including adding an icon for the blood oxygen level. I ran that several times, but either the watch position was wrong or the band was too loose, or too tight. In the end it obliged and found the blood-oxygen level was 86%. As I start using the Watch I will write some more.
It crossed my mind as I have a spare Apple Watch for now that I bought that when I was in the UK a couple of years ago from the Apple Store, Milton Keynes. After getting the tax back at Heathrow airport I set it up while waiting for the plane. Sometimes people complain about prices of Apple products in Thailand, but even with the tax refund it, that Apple Watch was more expensive in the UK than the same Watch 4 models sold here.

On Friday morning (here) I found updates to iOS and iPadOS. Version 14.1 has now been released and this coincides with the availability of the iPhone 12 in some markets. The update also added HDR support for iMovie just in time for the iPhone release. Along with the OS, a number of apps were also updated, including the photo app, Halide, which is now Halide Mark II and has several changes to its interface and tools. Introductory screens explain gestures, including swipe down to take a photo and across (at the bottom) to use manual focus, and a drag up motion to reveal controls and settings. There are a number of Pro tools now available, like 14-bit RAW zebras (to show exposure levels in an image), a color waveform, smart RAW and microhistograms.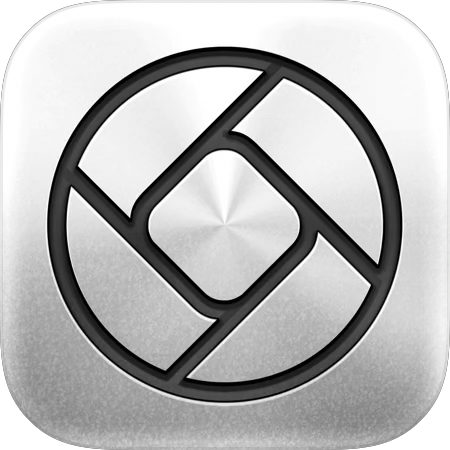 Halide has also added some features with the RAW capabilities, with what is called Instant RAW, so like other apps that are beginning to introduce AI capabilities, this manipulates some of the data before the photograph is taken, in theory giving the best output. It is not easy these days to know if the photographer or the camera has taken the image. A tutorial is available for users to bring them up to speed on the new capabilities. Halide has also changed its pricing with the introduction of a 309 baht annual subscription.
Current users can use Halide Core and there will be no changes. But the subscription suggests that this is needed for all updates to be made available from now on. That could include the changes brought about when Apple releases its new ProRAW API for iPhone 12 later in the year. Having supported the app from its earliest days, I am a bit weary of this approach. I stopped using one developer's photo-editing apps on the Mac as every year there was a new app and the older ones began to lose support, so within a couple of years they would not work on the newest version of macOS. This was a subscription system in all but name.
I do not want to play these games any more and there are plenty of other apps. Lemke Software recently updated version 10 of Graphic Converter to v.11 adding another 650 baht to my outgoings. I updated particularly as there is access to the Photos library but it is not working at all how I want. When I updated the MacBook Air at work I kept version 10 as a reserve. I have used Graphic Converter for years - since System 6 on the pre OS X Macs - and expect to keep this one, but for some of the others I have plenty of other apps that can be used as substitutes.
On the other hand, an email on Friday evening informed me that I now have AppleTV+ until February. I was ready to pay for this service as some of the movies and series I have already watched make this quite useful, and there is more to come. This week for example Ewan McGregor and Charlie Boorman rode through some filthy weather just before hitting Colombia, but in the morning of their departure Ewan's Harley Davidson would not start. I expect the water gremlins have got in, but there was also a problem with a software update from HD, who were on the phone and obviously have a data feed from these bikes.
As regards such wet weather, more than once when I rode, my bike was killed by the rain. On one occasion I went for a weekend in a national park by the sea only to have the rain hit me as I left Bangkok and only stop when I returned. With my bike parked up by the bungalow I rented and covered by as much plastic as I could find, I was concerned when the parking lights came on: a sure sign of a short circuit. On the way back I blew a fuse. It would run once started but immediately blew the replacement fuse: it took me 6 or 7 to get back to Bangkok.

I guess when some people are reading they find exactly what they are looking for despite what is in the text. Last week I saw two headlines which were obviously contradictory. The first one said that the iPhone 12 sales were lower than expected for the first weekend: trailing. The second said that they were better than expected. When I examined both of these, they were both quoting the same analyst, although the word "trailing" was only used in the email I was sent. The article headline it linked to used the word, "topped". That is not even Autocorrect. Something must have been lost in translation, but some may not read past the email.
Perhaps more interesting was that the two sites were of different types. The one that quoted Ming-Chi Kuo as saying sales were high was 9to5Mac (Ben Lovejoy): the tech press. The one with the glass half empty opinion was a financial site. Another article that used the same note was on iMore (Oliver Haslam) and here the focus was on the expected low sales (low, high, low?) of the iPhone 12 mini in China.
I have long suggested that Wall Street deliberately talks Apple down, perhaps to depress the share price and make a killing with the shares naturally rise again. The difference is that people read the tech press for information while the financial press might be read in order to help with investment predictions. People might be planning for the future using information which is deliberately biased and not fit for the purpose because it misleads.

Rather than looking at rumours when thinking about Apple - they do add some spice to expectations of course - I prefer to consider history. Apple does follow certain patterns, such as the times of year when some products are released, with an obvious rise in new product releases as the end of the year comes closer. There are occasionally releases during the year, and some of these are around the time of the Quarterly financial figures: icing on the cake. I also look for reduced prices as some major retailers begin to reduce stock as if sensing the winds of change. In the last couple of weeks, as one would expect from announcements already made by Apple on upcoming products, some retailers are beginning to offer MacBook Pro models at good discounts: clearing the inventory. I also note one report of the Mac mini at a lower price from Amazon: $151 off.

When the shift to Apple Silicon was announced, developers were offered a ready to roll Mac mini with the A12 chip installed and a version of Big Sur. While we are expecting a MacBook or MacBook Pro to be first out of the traps when the new hardware is announced, it would be no major surprise to see a Mac mini with an A14 variant as well.

After the iOS 14 update I noticed that sometimes when working on text in Notes, the cursor ended up a line or two above where I touched. This was a little more inconvenient on the iPad Pro as I use that with the keyboard case. On the iPhone, pressing and holding the space bar allows me to move the cursor accurately and place it where I want, like between speech marks when I am entering a URL. I cannot do that with the external keyboard so waited until I was working on the Mac if I wanted to enter URLs, although sometimes I tried a frustrating peck, peck, tap, tap try until I hit the right spot.
I was not sure if it was me until a local user mentioned the same problem. I suggested filing a report with Apple. They do listen and if enough highlight the same problem there is a good chance it will be fixed in a subsequent update. It seems however that this has now been seen to and I have a return to accurate cursor positioning on the iPhone but not the iPad Pro in Notes.
Graham K. Rogers teaches at the Faculty of Engineering, Mahidol University in Thailand. He wrote in the Bangkok Post, Database supplement on IT subjects. For the last seven years of Database he wrote a column on Apple and Macs. After 3 years writing a column in the Life supplement, he is now no longer associated with the Bangkok Post. He can be followed on Twitter (@extensions_th)