Thursday Notes: Two Cheers for the iPhone 12 (correction)
By Graham K. Rogers
---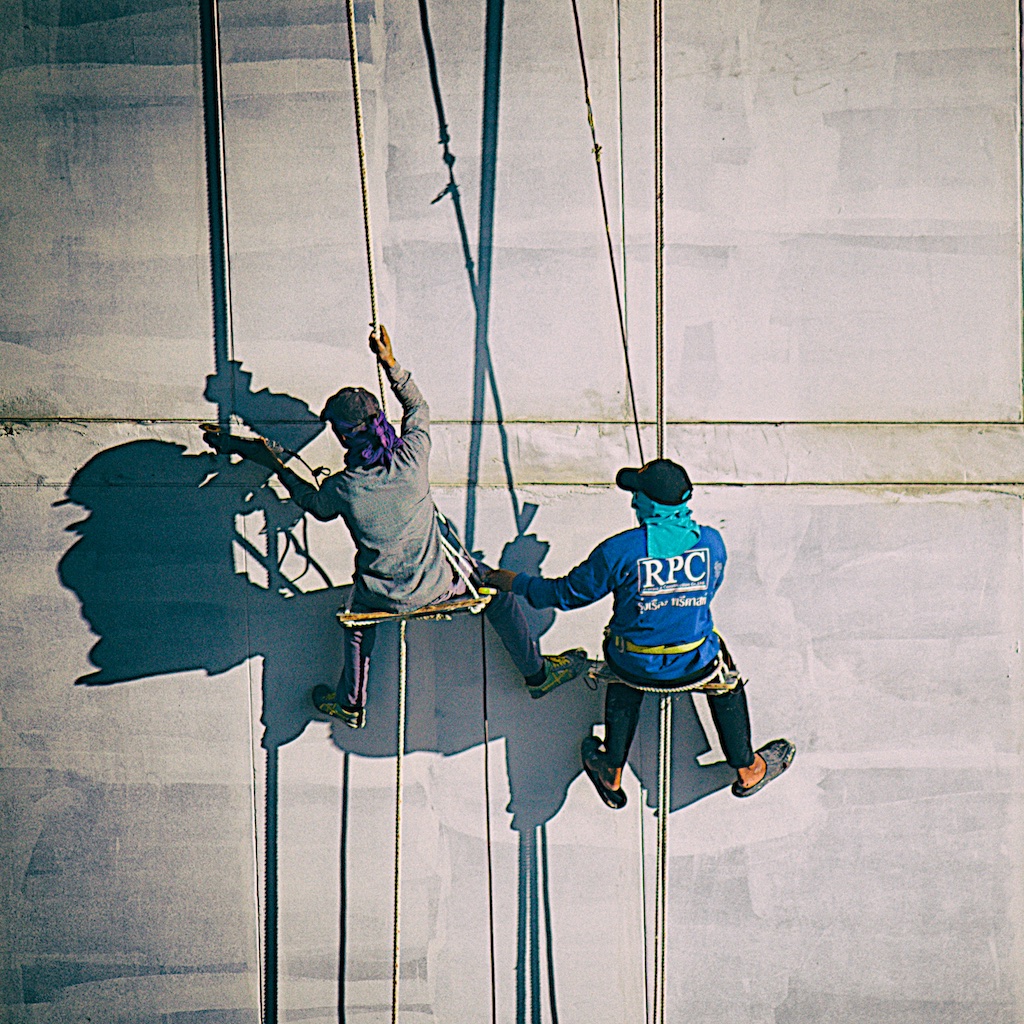 Apple's iPhone 12 event had some rich video content. The new iPhones are 5G-capable and the new A14 processor has pushed the envelope. Prices seem acceptable, but local rumors put pricing far higher than normal. I hope these are wrong. A new HomePod mini fulfilled another rumor, but like other products and services, it will not be coming here.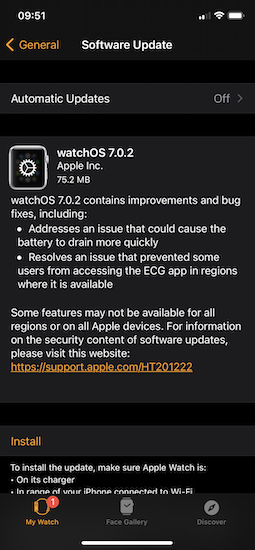 On Tuesday morning, several hours before the Apple Event, I saw an update for the Apple Watch which I downloaded and installed. The timing was not right for this to be part of the announcements made at the coming event. It was a maintenance fix. One of the reported problems was with battery use, which I had commented on when the last update appeared. Initially the battery levels showed far more use than expected, but this settled down and even before this latest update, charging seemed to be back to normal for me.
The other reported change was to ECG access. For a while it has been telling me that this is not available because I am under 22 (most certainly not so) but this now allows me to try the setup on the iPhone, at least as far as being told that it is not available here: the medical guilds are still not opening this door. I have been told that this is not because it doesn't work (by all accounts from other countries it is fairly accurate), but because they are worried about false negatives: people being shown they are OK when maybe they are not. Of course, those with no Apple Watch presume it is negative all the time.
This is a red herring and this feature might help some users, in a similar way to the heart rate warnings (too high or too low), and blood pressure recording with external devices. My Withings device helped me monitor this and change behavior accordingly (as do my Nokia/Withings scales). Just wait until the technology allows home MRIs.

I ordered some filters online from a US supplier last week paying extra for fast delivery (5-7 days), but when they did not appear, I checked and saw that the supplier was closed for a religious holiday. I was slightly taken aback: not because of the holiday, per se, but I had expected a supplier with international clients and a good online ordering system would operate on a 24/7 basis. I cannot buy the filters I want here, and do not really trust either Lazada or Amazon for such equipment, while I have had good service from this company in the past. They are on the way now and I expect them early next week.

It is reported by Canalys (Patently Apple) that PC shipments had increased significantly for a number of companies in the last quarter, breaking a 10-year record, with Apple experiencing a growth of 13.2%. This is almost certainly due to the increase in numbers of those working at home: I know I have bought accessories, including a monitor, specifically for online conferencing from my condo. Lenovo and HP also had good sales with growth around 11% while sales of Dell PCs fell 0.5% although they still sold just over 12 million PCs. Apple sold some 5.6 million Macs which will help the Q3 figures out on 29th of this month. Other devices are expected also to have sold well, while services keep producing income.

The Apple Event was, as expected mainly an iPhone affair, with the extra of a mini home pod and MagSafe for iPhone 12 accessories. I did not expect the Apple Silicon release, despite some online reports suggesting this could be made available: this is wishful thinking. Apple's video output was superb with some clever special effects and switches between scenes. The presenters wave their hands about a bit too much for my liking.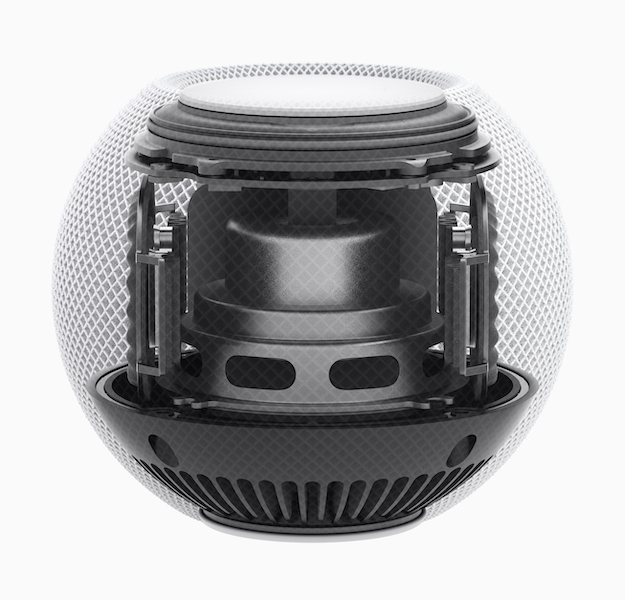 I had already seen that the new Homepod is not expected to be available in Ireland, so would be rather surprised if this (or the original) turned up on these shores. The number of iPhone models increased, while older versions, like the iPhone 11 and the iPhone SE are still available, giving Apple a fairly wide price spectrum. The phones are 5G-capable but still have Lightning connectors.
There were several reports online when I looked early Wednesday morning here. At this time, the new iPhones are not listed in the Thai online Apple Store. There is information (in Thai) on the main pages here. But no link to a Buy page (as with the Apple Watch). According to Joe Rossignol (MacRumors), the Pro models come with 6GB RAM while the others have 4GB RAM.
I glanced at the headlines for the main ideas, but only read one: about gaming fans who were upset about the presentation of League of Legends on the iPhone. I don't play games these days and have no comment about this set of users. All my comments (below) are from my own viewing of the event video. There were reports of an iOS 14.1 update, but this was a Gold Master release, so the public release should come in the next week or so. There were also reports of beta releases and a tvOS update, but nothing has shown up yet on my device.

After a brief rundown of earlier announcements, Tim Cook opened with a new product for the home: the rumoured HomePod mini. The original HomePod has never been seen here and probably will never be available. This is one of the things that irks me about Apple. The icing on the cake - products and services - is reserved for other markets while users here pay the same prices (adjusted for currency and taxes) as for the US market which gets it all. The new device has a the S5 chip which analyzes music to produce a better sound. It also integrates with the iPhone.
It might be helpful if there were a Siri-free version as it is this that we cannot have here or in several other markets. As well as music it is possible to use this as a home intercom. With regard to the impressive videos, Apple built a house in a studio to demonstrate this device. The HomePod mini is only 3.5" high. It comes in white and space gray. I might as well go for Bose or Harman-Kardon Bluetooth speakers.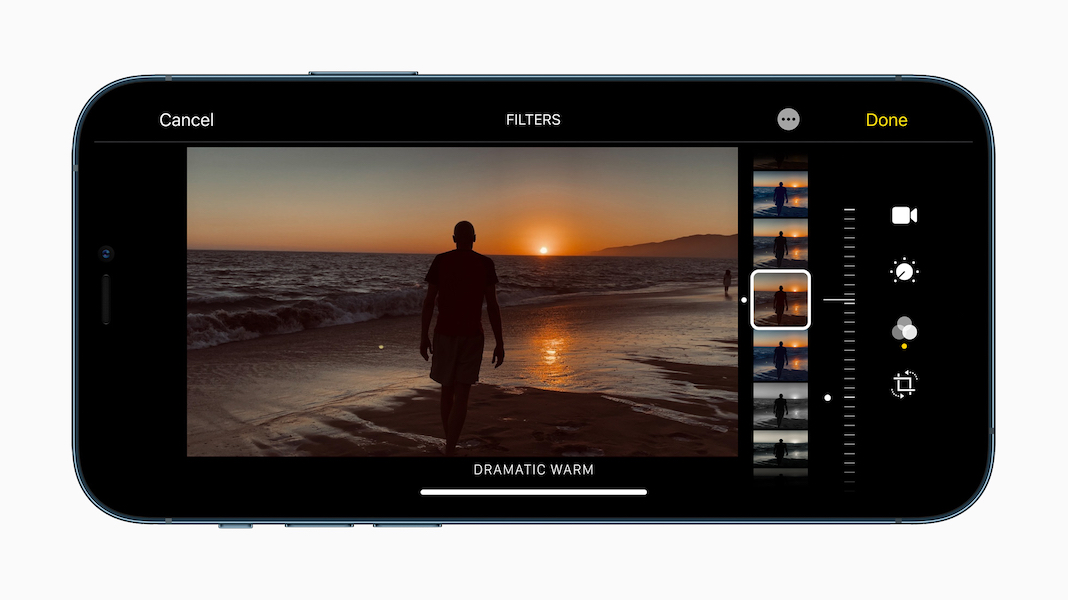 Apple iPhone 12 Pro - Image courtesy of Apple

The iPhone 12 was introduced as a new era for the iPhone and with its 5G capability this is a fair claim. Reports since the event from service providers are positive in the main particularly over the low pricing levels (see comments below about local rumors). At first glance it seems to go back to the flat edges of the iPhone 5 which I rather liked as it was possible to put it on a surfaces without support and use the camera. This comes in black, white, PRODUCT (RED), an insipid green, and blue. The 6.1" OLED (instead of LED) screen with 460 pixels/inch is the same size as the iPhone 11, but with a redesign the body of the phone is slightly smaller. The screen is made of a new glass - Ceramic Shield - from Corning that Apple made much of, claiming 4x better drop performance.
It was nice to see a shot of an anechoic chamber as part of the technical background. Where I work, there is a small one: nothing like the size of the room that Apple showed. And there are 16 of these. These are used to replicate multiple signals coming from different directions. In ideal conditions the iPhone 12 could provide downloads at 3Gbps. In the USA where there is mmBand, downloads can be up to 4Gb/sec.
The new iPhones have the faster A14 Bionic chip that uses 5nm technology. It has 11.8 billion transistors, a 6-core CPU and 4-core GPU. The neural engine is up from 8 to 16 cores and operates at 11 trillion operations per second. There is a dual camera system plus a wide camera that's has a 7-element lens giving better low-light performance. I am suitably impressed by these statistics.
I am sure there will be some negative feedback about Apple's decision to remove Earbuds [corrected from earlier Airbuds] and the charger from the iPhone box, but we were told this was beneficial in environmental terms. Yes, we have chargers and our own listening devices, but spares are always useful as they sometimes break. I like new ones each year so I can pass them on if I sell the older device (or sometimes to help careless friends). I also have chargers in every room, including my office so I do not need to carry a charger around with me. More iPhone boxes on a pallet is not only reducing carbon emissions (more on a plane) but also increasing profit for Apple. The box has the USB-C to Lightning cable and Apple is staying with Lightning: what a disappointment.
The iPhone mini has a 5.4" display and is smaller than the iPhone 8, so the whole range (including the new Pro models) provides users with a wide range of sizes. It has the same internal specifications as the iPhone 12. This will be a major seller. Prices for the iPhone mini start at $699. Converted to Baht with 7% VAT added, this comes to 23,327, so I would anticipate a starting price of around 24,000 baht. The iPhone 12 basic model is $799 (26,664) so the price could be around 27,000 baht although I have seen some online sources suggesting 32,000 baht which sounds high.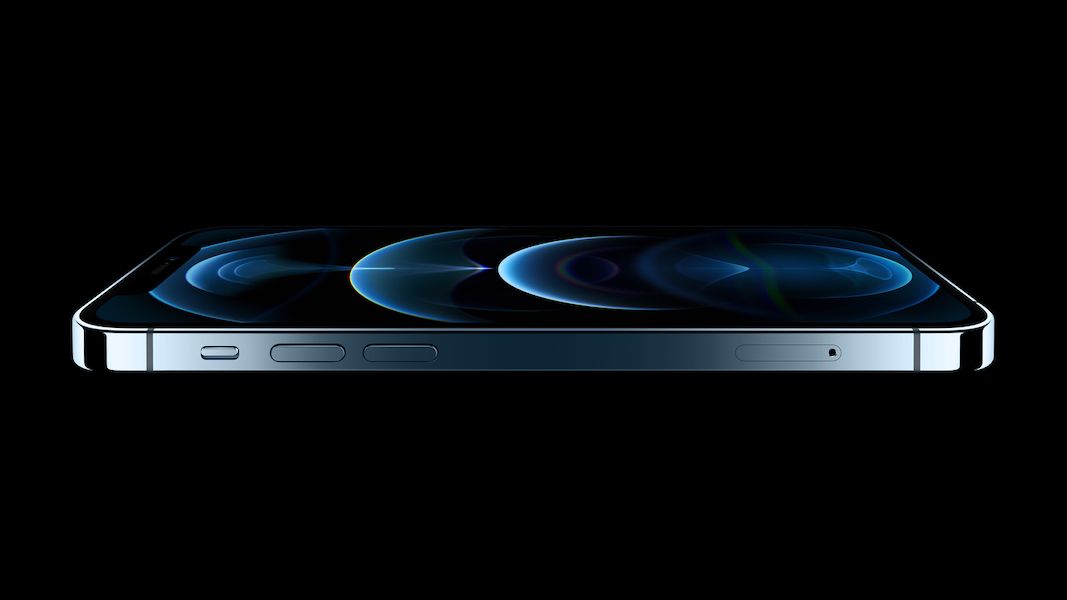 Apple iPhone 12 Pro in Pacific Blue - Image courtesy of Apple

Tim Cook then began the outline of the Pro models: iPhone 12 Pro and iPhone 12 Pro Max. These come in Silver, Graphite, Gold and Pacific Blue. The display sizes are 6.1" and 6.7" respectively. Devin Coldeway (Tech Crunch) suggests that the new cameras will be prized by serious photographers: "the type who like to really mess around with their shots after the fact." I would disagree. The output does all the messing about and this seems aimed at younger people who intend their output for social networking sites. I would prefer to work with basic output and edit my own way, which is why I use RAW with certain apps on iOS devices and on my DSLR as well as film.
Apple ProRAW will be introduced later this year and this was of some concern to developers of certain apps such as Halide that have used the earlier RAW API building quite a user base. Apple did not use that earlier API for its own cameras, but will be using this later development. We will have to see how the developers respond to this and I see that Halide already has a new manual mode in preparation. Developers like this have done so much for the development of serious photography on iOS devices. It would be a shame to see this wasted.
A video shot in HDR was rather convincing concerning the output capabilities of the new iPhone Pro models with the soundtrack mentioning how many serious cinematographers are using these devices to make movies already. The Pro models also have LiDar (light detection and ranging) which is used to measure how long it takes light to reach an object and return, building a light map around the phone which helps in AR as well as photography.
Also featured was the Osirix app which I think I tried a few years back when the iPhone was quite new. This handles medical images, such as MRI scans and allows doctors to view such images on the go. It will work with some sample images that come with the app, but unless you have access to medical images, or are in the medical field, don't bother: great app, but with a specific target.
Pricing for these models starts at $999 (now 128GB) for the iPhone Pro (31128 - 33306 baht with 7% VAT) and $1099 (34244 - 36,641 baht with VAT). I have seen a price quoted locally of 50,000 baht for this model, but this is high. I would expect around 35,000 and 37,000 baht respectively. Apple has been a little circumspect in its press releases for these devices with only a few countries named for the first batch available on 23 October, when it is released in 36 countries; with another 14 countries on 309 October.
With all these capabilities, what will the Apple Silicon Macs be able to do?

Note: I use "two cheers" in the title. Like EM Forster's ambivalence in Two Cheers for Democracy (1951), while I am excited about the potential, I am not able to drum up much enthusiasm for how Apple deals with its Thai operations.
Graham K. Rogers teaches at the Faculty of Engineering, Mahidol University in Thailand. He wrote in the Bangkok Post, Database supplement on IT subjects. For the last seven years of Database he wrote a column on Apple and Macs. After 3 years writing a column in the Life supplement, he is now no longer associated with the Bangkok Post. He can be followed on Twitter (@extensions_th)