Cassandra - Weekend Review: Fall Technology, Sigma Surprise, Life mirrors Art (amended)
By Graham K. Rogers
---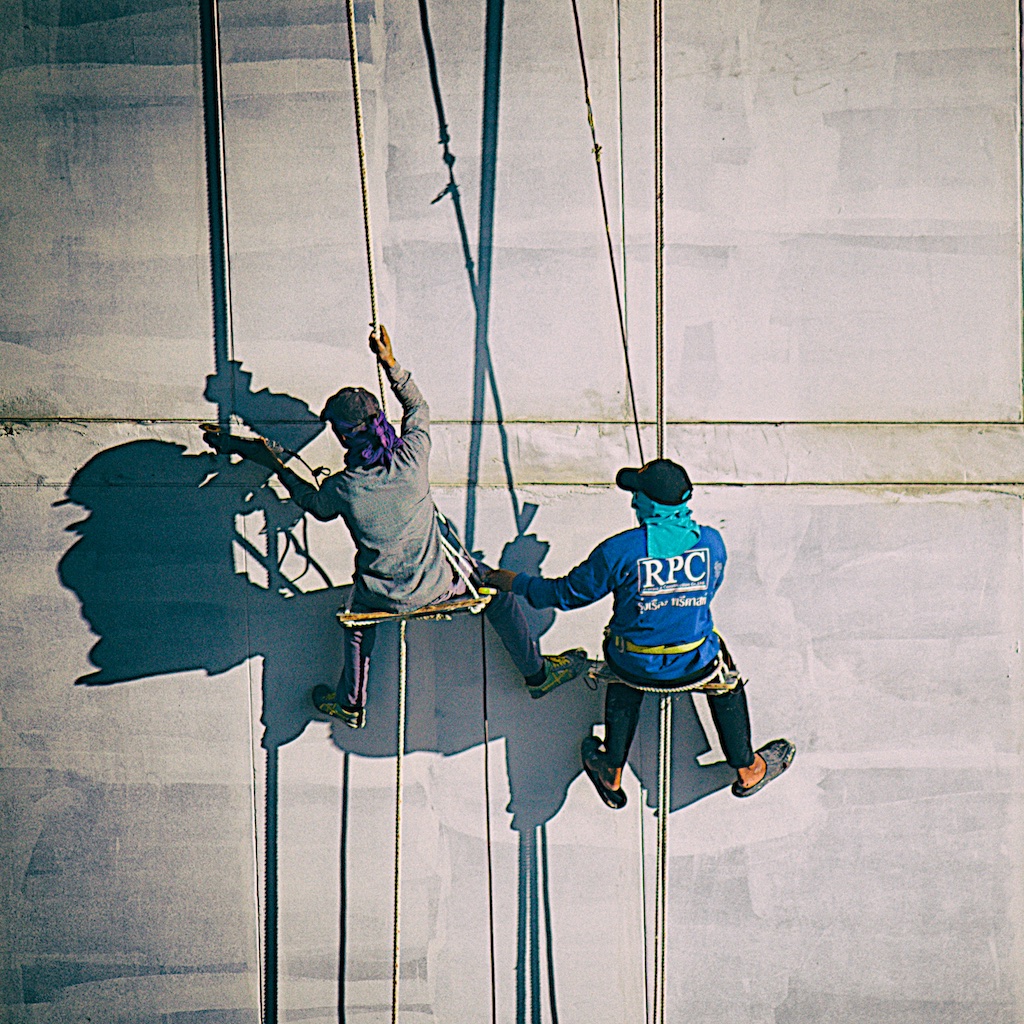 I finally managed to test the Fall feature on the Apple Watch 4: not by falling but sitting in a chair. The camera industry is contracting but there is still room for some exciting new devices. Truth is said to be stranger than fiction; but fiction is sometimes the seed for technological development.

Apple has updated its notebook lines with some higher specification models. A couple of models are also dropped: the 12" MacBook and the MacBook Air without the Retina display. While the SSDs are now cheaper (Roger Fingas, AppleInsider), it is not possible to upgrade, so this is an option that should be chosen when ordering. If users in Thailand go for options, note that ordering from a store in the past has seen a delay of a couple of weeks, while an online order is filled within a couple of days. I am not sure if this has changed with the opening of the real Apple Store in Icon Siam.
Although the new Macs are available in some of Apple's favored countries, I was told last week that the order button on the Thai site was greyed out. This is not unusual, as orders need to be filled in the first priority countries and the wireless equipment needs to be approved by the authorities here before they can go on sale. The new 13" models use 1.4GHz 4-core (the older ones use 2.4GHz 4-core chips) and are 42,900 and 49,900 baht for 128GB and 256GB SSD drives. All models come with 8GB RAM as standard. The Buy buttons for the two new Macs are still greyed out here.
More information on the updates is available from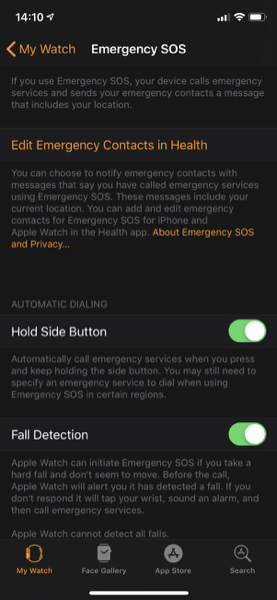 One of the reasons I went for the Apple Watch 4 was the Fall Detection. Not that I fall down a lot - at least not since I stopped riding motorcycles - but I am aware that things do happen (slip in the bath for example) and I wanted to see how this worked. I have seen the results of older people falling in the past and I am aware that if they do not receive prompt attention, there is a possibility of fatal results, even if the initial injury is minor. I was also keen to look at the ECG feature which is unlikely to come here for a while (if at all) and at least managed to start the setup process.
When the Watch 4 came out, a number of reporters tried to make the Fall Detection feature, for example Rene Ritchie who tried a few stunt-like drops without much success. I was unable to find the specific article in which he showed this. Last week I was chatting to a colleague in the main office when I heard the watch alarm. As I was in the middle of a conversation I ignored it. At that time of day it might be a warning to use the Breathe app, or a reminder that I could still complete the rings, if I really tried.
The alarm repeated every so often - maybe 30 seconds - and I eventually looked at the watch face, just in time to stop the watch phoning the emergency services and a friend (my nominated emergency reporter). The Fall Detect had worked and I initially could not understand why. The office chair I was sitting in with a swivelling back was the answer. During the chat with my colleague, I had propelled myself backwards and the forces (physics of acceleration and deceleration) had been identified as a fall.
Don't try this at home (or in the office). I mean that seriously. You might break a chair back if the forces are too great and not only could that mean a new chair, but a real fall could cause injury. I am satisfied that I was at least able to see (finally) that the feature does work, and that any delay in clicking on the watch will activate an emergency response.

The camera industry is in a state of flux at the moment. Nikon and Canon are seeing reduced incomes; there is investment in mirrorless cameras, although Canon is not thought by some critics to have been as effective as Nikon with its Z range. While the top range DSLR cameras are still seeing good sales, particularly the D850 that I bought, predictions for the future for this class of camera are not good. It is also reported (Matt Golowczynski, TechRadar) that the hit on lower end cameras by smartphones have caused a serious dent in sales.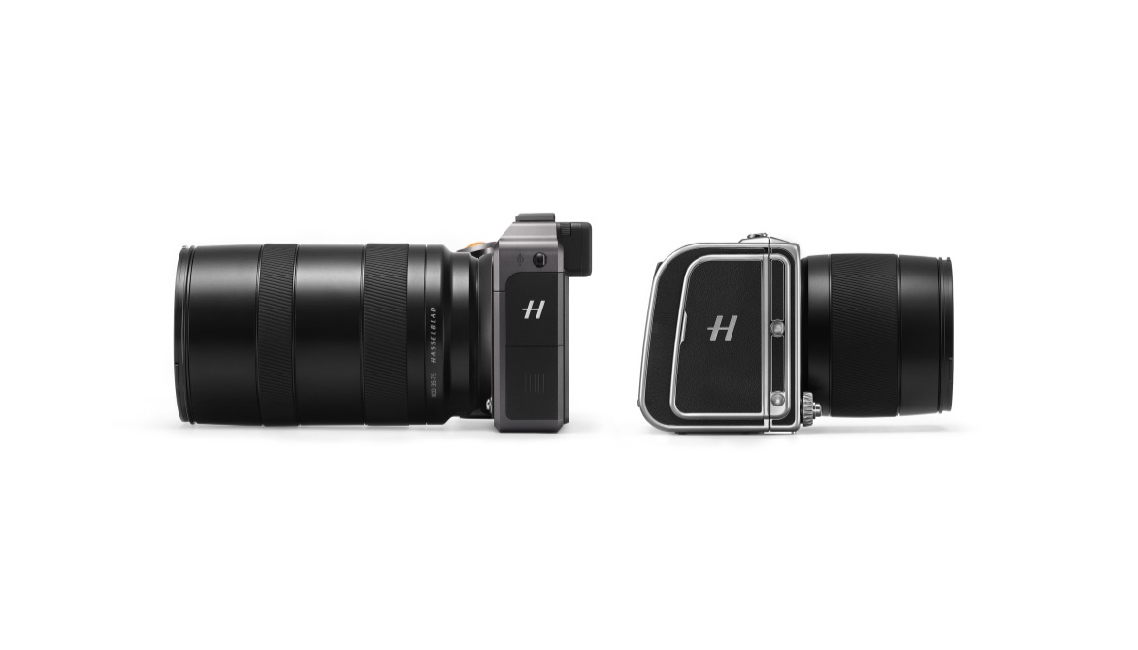 Hasselblad Digital Solutions - Image courtesy of Hasselblad
I have written on a couple of occasions that a look at camera makers like Hasselblad and Leica shows that customers are willing to spend money for better cameras, so companies like Nikon and Canon need to consolidate: perhaps even to downsize. Sony and Fuji are in a different position as the cameras they produce appeal a slightly different sector, although there has been some drift from Canon and Nikon towards both of these companies. There are lessons to be learned.
I was pleased to read this week that it seems Nikon is about to reduce its range of DSLR models to a smaller and more representative selection: some sensible belt-tightening here. There was also a report later than Nikon was reducing the price of its D5 and D810 models (DL Cade, Petapixel). I wonder if this is a clearing of the decks and replacement models are in the pipeline.

This week in a scheduled announcement of lenses Sigma took a leaf from Apple's playbook and there was "one more thing". Out of the blue, a totally unexpected medium format camera with a particularly small form factor that is rather attractive for a number of reasons (Sigma). A number of the camera-related sites I look at regularly had comments on this new camera and most were positive. The small size of this camera with a 24MP sensor is impressive and in one article (DL Cade, Petapixel) provides a size comparison between the new Sigma and 4 other similar cameras from Canon, Nikon, Panasonic and Sony.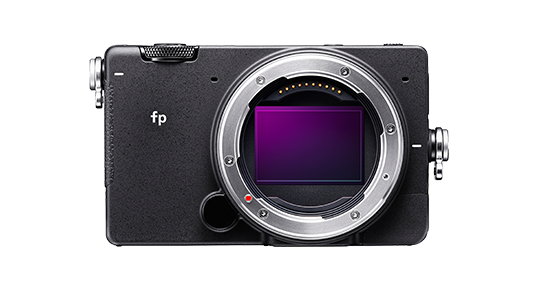 Sigma fp - Image courtesy of Sigma

I had hoped to leave comments on the departure of Jony Ive from Apple, but Walter Isaacsson made a pitch for 15 minutes more fame and made a dig at Tim Cook, suggesting that Steve Jobs had said in the biography interviews that Cook was not a product person. I am not sure if anyone has ever suggested that Cook - an Industrial Engineer by training - was a product person, although he probably has a better understanding of Apple than Isaacsson ever will.
A couple of days ago I linked to three useful comments on Ive and Apple, but there is now one more: from Rene Ritchie (iMore). Like the comments from Matthew Panzarino that I had linked to earlier, Ritchie has a good insight into Apple (far better than Isaacsson) and there are a couple of interesting points he brings out, most notably the naming of a specific member of the design team who was not normally one of Apple's point men: as if, Ritchie writes, there was a settling of scores.
He also mentioned the last time Cook was inspired to write a rebuttal: when there was an allegation that many servers run by companies like Apple and Amazon were being linked to China. Despite the denials and expert input, the WSJ still refuses to withdraw that one. Ritchie provides a good analysis here and seems almost to be entering Daniel Eran Dilger territory.

The idea of settling scores also appeared this week with the revelation that the British ambassador to the USA had provided some unusual analysis on the President. He outlines the idea of the normally inviolable nature of the diplomatic bag and the successive cables. Some cables from the ambassador (Darroch) had leaked and were similarly embarrassing to when Wikileaks put out some 2000 or more cables from the State Department showing how the USA viewed some of its allies. This is what diplomats do behind the scenes: they provide an accurate analysis of the local conditions so that the home team can adjust any policy of necessary. It is the outing of the cables that has caused some concern and the timing is odd. The Metropolitan Police have begun an investigation into the leaks (Gavin Cordon, Irish Independent).

Writing in the Guardian, former diplomat Lord Peter Ricketts notes how the communication itself is not unusual. Indeed, telling the Foreign Office that all was hunky-dory would not really be a good analysis with the current president who appears to many as little more than a mob boss trying to run the country as his own fiefdom.
Ricketts notes that "someone inside the British system deliberately amassed a stash of [the ambassador's] assessments, then chose the moment of maximum impact to leak it. This was not a spontaneous decision to make public a single document: it required premeditation and therefore an agenda." He adds that it is no coincidence that the Tories are in the middle of a leadership election. We also note that Johnson is a favorite of Trump and that in the last few days a lot of traffic on Twitter has made the absurd suggestion that Farage could be a candidate for the Ambassador position. That might leave the even more absurd Anne Widdicombe as leader of the Brexit Party in the EU Parliament.

The journalist who revealed the leaked emails is Isabel Oakeshott who is in a relationship with Nigel Farage's Brexit Party chairman, Richard Tice. There is of course total denial that he was in any way connected or even knew of the leaks. The Daily Mirror (Nigel Nelson) reports that he wants Sir Kim replaced by a "pro-Brexit businessman" - a description which fits both himself and Mr Farage.

Considerable comment has been made since a Panorama edition aired on Wednesday concerning the allegations that the editors and the BBC ignored much evidence that did not fit the narrative that Corbyn was unfit to be leader of Labour and by extension unfit to be Prime Minister should there be a general election, which seems increasingly likely. It is not the first time that the journalist involved has been criticized for the approach; and not the first time that Panorama has been accused of ignoring evidence: surely unforgivable for a program with such a pedigree. I can remember when the great Richard Dimblebly was in charge and this was a program to be reckoned with. His son, David is not in the same league.
On that note of ignoring the evidence as it does not fit the narrative, recent complaints were made by DJI, the drone maker, over programs that looked at the way drones had been used to close down Gatwick Airport, causing a major security scare. Some accused the authorities of being the ones flying the drones finding it odd that those allegedly responsible were unable to track them down.
"Despite being consulted by the production teams of both Panorama and Horizon, DJI claims that little to none of their input was used in either documentary" [put out by the BBC - Horizons and Panorama], DL Cade (Petapixel) writes. The article includes a copy of the letter of complaint sent which is highly critical of the approach taken and the evidence excluded. This sounds just like the comments on this week's Panorama. Although the Petapixel article suggested that DJI's complaint would not go far, this similar behavior does strengthen its case somewhat.

Loosely related to the above and to the new PM (whoever it is) is a report that Cambridge Analytica have been fined some $5 billion by the FCC for privacy violations during the US elections (Roger Fingas, AppleInsider). As their input is believed partly responsible for a swing in the British EU referendum, it is odd that no actions are being taken in the UK either against CA or several of the others known to have lied about the EU, or those who conspired to commit a number of related crimes, particularly concerning campaign finance.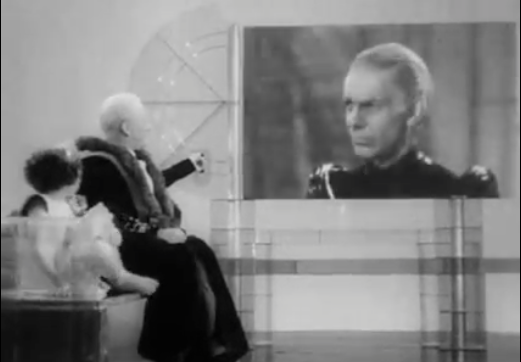 Raymond Massey on Wide Screen TV from Korda's The Shape of Thing to Come (1936)

In teaching I sometimes put the idea to students that fiction - most notably movies - are often a starting point for technical innovation. I don't mean the improvements to video output like 4K, now up to 8K, but products. The 1920s and 30s saw several movies with ideas that are now translating into real devices, such as robots in Metropolis, and in 1937, The Shape of Things to Come (H. G. Wells, Korda), a movie which excited me when I saw it in the 1950s, there were a wide screen TV used for communication, and a tablet device. Imagine that, Raymond Massey with an iPad in the late 1930s.
My students are not completely convinced, but I also consider the novella, The Machine Stops by E.M. Forster, and Enemy of the State, a movie which (although slightly dated now) is a solid warning on government surveillance. Movies made from the books of Philip K. Dick are also worth examining (Blade Runner, Paycheck), and especially Minority Report which began a flurry of research when everyone saw the touch-style screens that Tom Cruise used to bring together data. It was a really clever piece of cinematography and special effects, but, What if. . .
This week, Patently Apple reports that in among some 59 patents granted recently, there is one for "an In-Air Gesture Recognition System for a Future 3D UI for Controlling Various Devices". The idea uses a projection device and this is shown in the image with the patent information. Life mirrors Art.
Graham K. Rogers teaches at the Faculty of Engineering, Mahidol University in Thailand. He wrote in the Bangkok Post, Database supplement on IT subjects. For the last seven years of Database he wrote a column on Apple and Macs. After 3 years writing a column in the Life supplement, he is now no longer associated with the Bangkok Post. He can be followed on Twitter (@extensions_th)