Cassandra - Weekend Review: Hardware Announcements and Services to Come
By Graham K. Rogers
---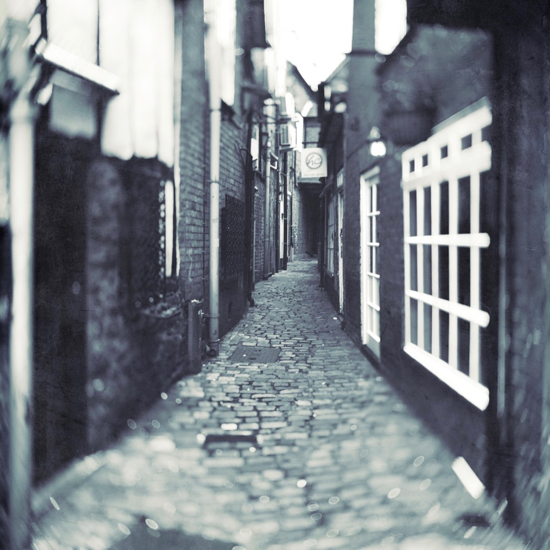 Despite some hoping that there would be hardware at this week's Apple Event, several releases were slipped out showing that Apple still loves iOS and Mac hardware. The event on Monday (midnight here) is expected to be about media distribution: control of the channels; and the billions of dollars that could mean.

Last week there was some expectation that Apple might announce some hardware at its 25 March event, which is rumored to be about media: TV and news distribution. That was turned on its head three times as Apple eased out updates to iPads, including a new model; revisions to the Mac line; and (despite anticipation that there might be a new iPod touch) an update to the AirPods.
I had a set of these on loan from their first release here and immediately noted some benefits. Despite several commentators speculated not for easily at all, easier for me to turn my head when crossing the road (always a good idea in Bangkok). As for the sound: not hifi, but a reasonable enough quality for jogging (not that I do much), walking around, traveling on Bangkok buses. If I need good quality sound I have some Bang & Olufsen, Beoplay H7 over ear headphones that do the job nicely.
When Apple recalled the AirPods and other items, they were the first thing I ordered as replacement online. When the new ones arrived it was clear that the battery was better or that the original ones had slipped. They still work well a year or so later.

The new iPads included one of my wished-for devices: an updated iPad mini, with A12 chip. Tim Cook was pictured with one online and it led to several memes: a couple of which were a bit naughty. The iPad Air is interesting as it has a similar internal specification to the iPad mini with a different display size to the standard iPad. This is an all new design.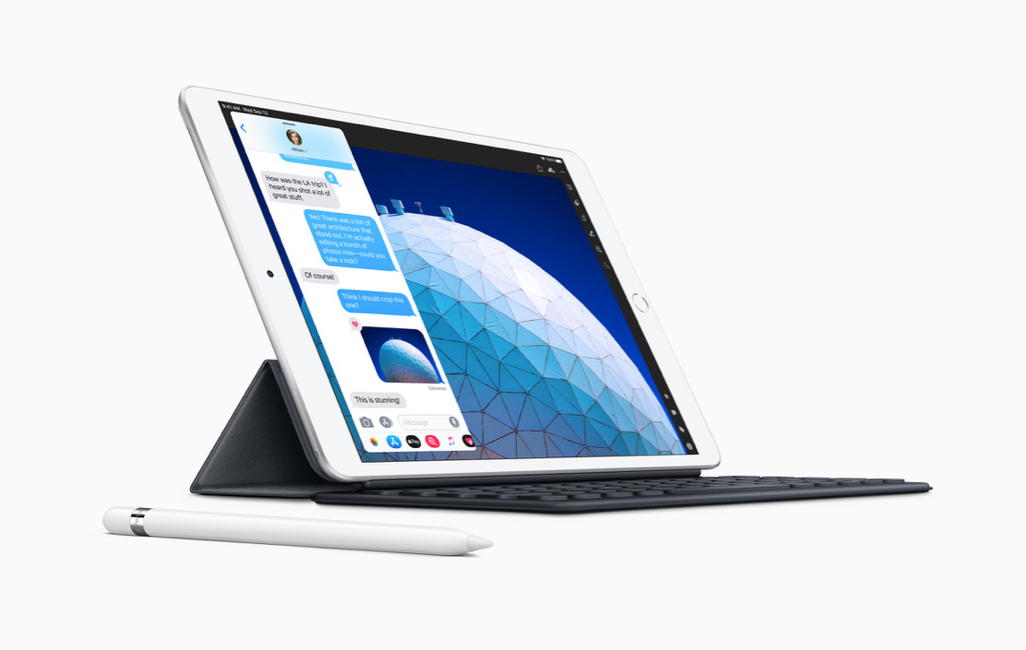 Apple iPad Air - Image courtesy of Apple

The Generation 6 iPad is now bottom of line and it has the A10 chip, so in terms of price we now start with the iPad, the iPad mini, iPad Air then the iPad Pro range with its two display sizes. The iPad Pro of course has the A12X chip. They are also going to sell a lot more Apple Pencils.
As I left Siam Paragon on Saturday, I bumped into a former colleague who tackled me immediately on what he saw as Apple's weakness with the iPad mini. Unlike the iPad Air or Pro versions, the screen was not edge-to-edge. I had to make some quick judgements as to why this might be so and pointed out that Apple had certain areas it aimed at, and the iPad mini was clearly intended (in my opinion) for younger users. I mentioned that I knew a lot of teens with these and they love the portability.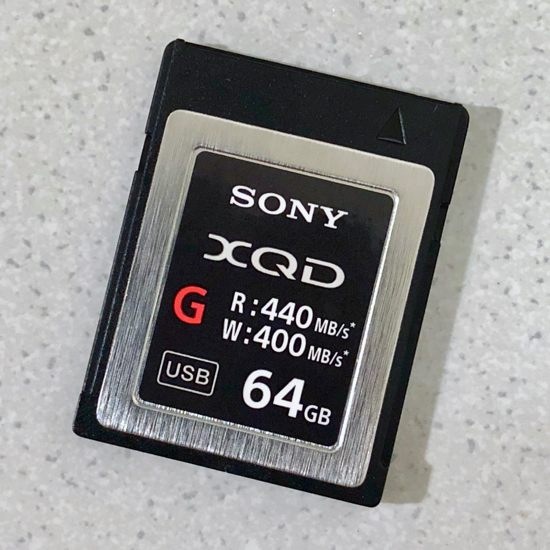 With a knock-about lifestyle, maybe the screen design was optimal for this group, but Apple would also consider pricing and I looked at the whole range from iPad up to iPad Pro: each has a specific target group. I must say that with the A12 in the iPad Air, I would have put my money down right away if it had sported the USB-C port and not Airport.
My needs include uploads of camera images on the fly. I can do this if I have the SD card, using the Apple adapter. Right now I only have the XQD card. I do have a card reader for the Mac but not iOS devices, and I tend to load images to the computer using a direct cable connection: much easier.

That new iMac now has a capability to run with 256GB RAM, and this can probably only be added at time of purchase owing to manufacturing methods. I wonder if this is the sort of area that Elizabeth Warren would be better looking at, as this would set you back a breathtaking $5200 on top of anything else you would pay.
A couple of notes: Apple's RAM has always been high-priced compared with the street, but then street quality may not always be as reliable as is wanted. I would only buy RAM from certain manufacturers and expect correspondingly higher costs. But whoever would want 256GB RAM? This capacity is aimed at movie-makers, professional photographers, who may turn over thousands of images at one shoot, and perhaps high-end print houses. In other words, professional output where quality must be an issue.
As an example I have 16GB RAM on my 13" MacBook Pro which had worked reasonably until I bought the Nikon D850, when RAW images went up from about 25MB to 95MB. Imports are not bad with the CXQ card and USB-3: a couple of hundred (say) in a couple of minutes, but transferring to iCloud and making them available on all devices (not a function of memory) can take several hours, or days if I have come back from a trip. What causes the strain is editing, and after doing this for a few hours I can hear the fans in the background and a general sense of slowing: like walking through treacle.
This came home to me this weekend when I gave theTopaz Sharpen AI software a try. I had earlier used Topaz JPEG to RAW and that works well with its use of a neural network, but if an image does not have proper focus, that is normally it. I had tried this a couple of times but this weekend scanned a photo I took in BACC which I really should have got right (the DSLR image was fine), so I gave the Topaz program a try. Every time any adjustment is made, the image redraws itself which takes a few seconds, but once a decision is made and the image is to be exported, it is time to put on the tea.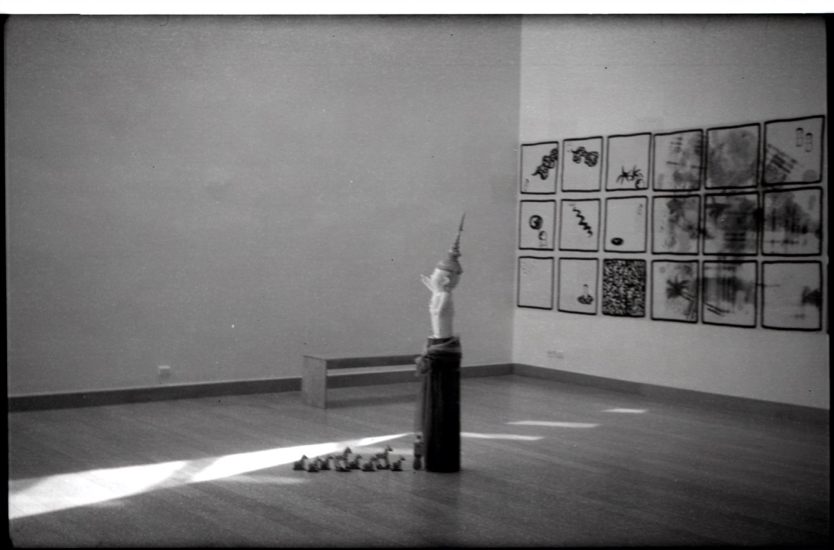 Unsuccessful attempt to improve focus using Topaz Sharpen AI

A 12.7 MB TIFF image that I tried to correct was exported to a new TIFF file of some 310MB. This took just over 30 minutes. This is the type of intensive process that would benefit greatly from increased RAM and of course from a more powerful processor, and that is why professionals who need such powerful computers will pay for them. Time equals money and if one image cost me 30 minutes in which the computer sagged like my mother's chocolate cake.
Imagine how much faster 32 GB or even 256 GB might have been. I have only tried this Topaz software on a couple of occasions and did have better results with the conversion software before. However, Yuga Kurita (PetaPixel) reviewed this earlier this month and his comments are worth a look.
The local English shopping page is set up oddly for iMac purchase, as only the iMac Pro is shown. A link lower down the page that is for model comparisons is of some use, but only if you read Thai. Going back to the main page for Thailand and clicking on the iMac link was just as bad. It cannot just be that they are not yet available as the iPad Air is yet to be on sale here (online) but full details are shown. The iPad Air has expected delivery times of 7-10 business days in Singapore, while the iPad mini could be expected in 5-7 business days for those ordering there.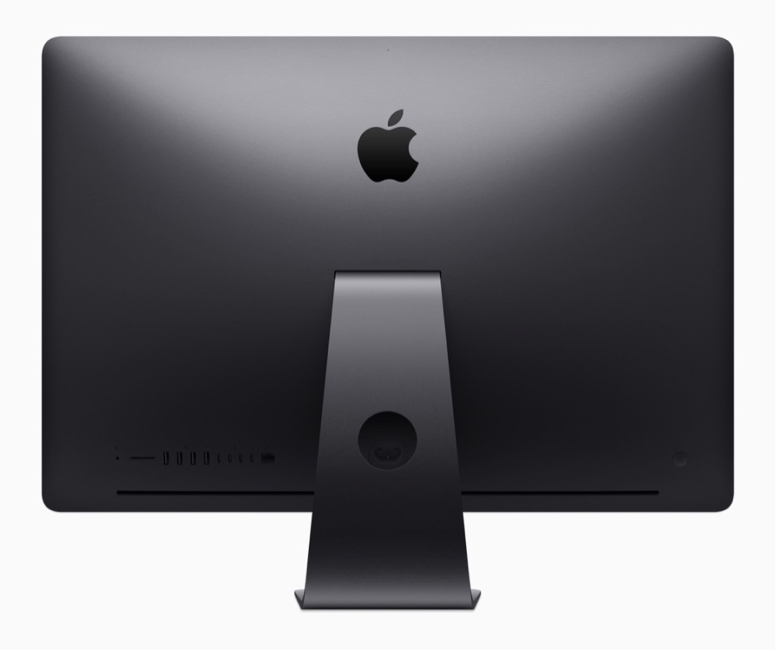 Apple iMac Pro - Image courtesy of Apple

There are two new 21.5" iMacs, shown on the Thai pages, at 44,900 baht and 51,900 baht respectively. There are 3 new 27" iMacs and these are 62,900, 69,900 and 79,900 baht. All of the "Buy" buttons are greyed out. In the USA, the new Macs have delivery dates of 1-3 days. In Singapore those same iMac models have delivery dates of 3-4 weeks. I expect that orders in Apple's favoured countries will be filled first before they appear here.

After weeks when Apple's share price was in the doldrums for no particular reason after the whole market was disturbed by the point that China really could affect the bottom line, as always the price began to pick up. When this week, Wall Street suddenly realised that Apple was not in its death throes after all, and that people were still developing new products at Cupertino, a number of analysts revised their doom and despondency levels as (perhaps) there was once more money to be made from Apple shares.
The price now stands at $191 and about half of the massive fall after Q12019 has been recovered. There will be another report next month (Q22019) with Apple predicting between $55 billion and $59 billion revenue. Last year quarterly revenue was $61.1 billion. $2 billion less - Apple is doomed, the iPhone is dead. . . .
I doubt if anyone at Wall Street will fully comprehend the long game that Apple is about to announce concerning its take on the entertainment industry and controlling content distribution.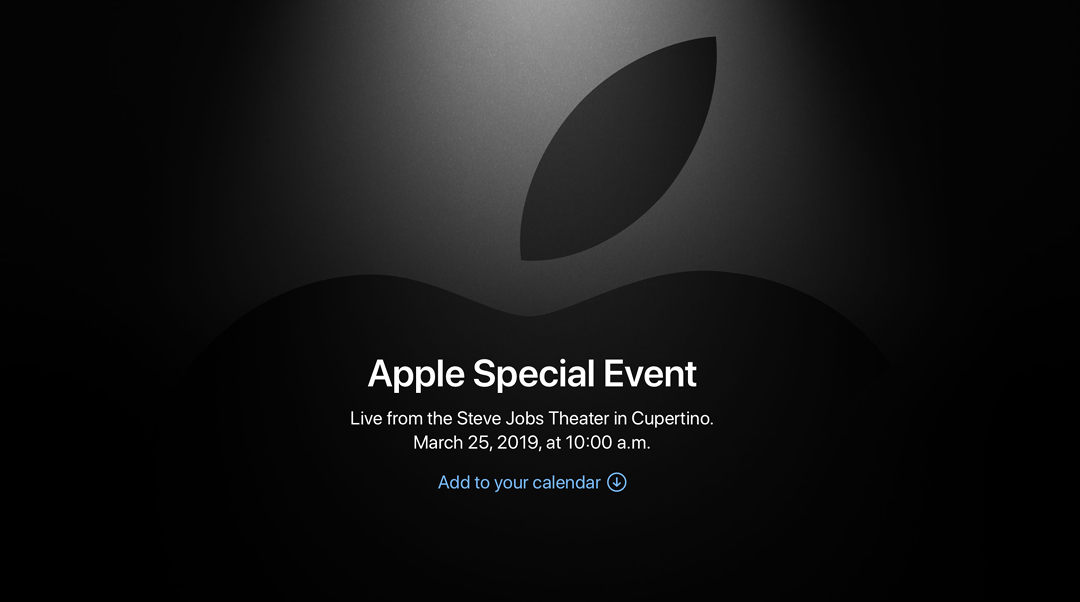 That leaves the event due for Monday itself. This clearing of the hardware decks suggests that Apple has a full focus on the expected media distribution systems that are expected to be announced. I will not totally dismiss hardware surprises, but this has become less likely. Apple tends to keep to the essence of things.
There is likely to be a two-part approach with (former) print media and movie-type media. Two subscription services that have apparently signed up are the Wall Street Journal and Vox. Apple needs more like these. Delivery systems are not known just yet, but media we read would probably take advantage of the News app; while movies and series could make use of the iTunes delivery options, or Apple TV (or both). For users in some countries, this could be a disaster and I will obviously take Thailand as a case in point.
Apple's presence in the Land of Smiles has always been abysmal. Whatever part of the operation one examines, it is as if this country (and others) is like a second or third-tier. It is only recently that the first official Apple Store arrived here, in an out of the way, high-so mall that has less than perfect access. There is an online store and this works well, at least with what is on sale in the virtual shelves. Prices do tend to compare fairly well with other countries for most products available (not the HomePod - that needs Siri) when taxes are taken into account.
For years users here had to deal with an elitist retail format that was controlled by a few distributors. That was changed a while back to the franchise system that now exists, although the same distributors (plus 1) are still in charge. If anything would show the need for Apple to have its own products in its own shops (that Warren seems to object to), the example of the retail experience here might convince.
As for services: a limited Siri, so several features do not work or only do so in a limited way, no News app (unless you run a beta or change system settings), a very limited TV service, with nothing like the numbers of apps or channels that might be available in other countries; and while iTunes is restricted by copyright rules, that should not include Apple's own Carpool Karaoke or Planet of the Apps. With the current lack of content, I have limited expectations of Apple's new services ventures and wonder if any of it will be available here. As it is meant less to drive revenue than sell hardware, this means users in this country may again be paying a hefty Apple tax for little in return.
One thing the Apple TV does have here are apps (from Apple) to show WWDC and other Events, such as Monday's announcements. According to the display on my Apple TV, this is at 12:00 (midnight) on Tuesday, so I will pick up the news and some summaries when I wake up.

One of the problems with Warren's early shot across the bows of Silicon Valley is the bandwagon politics that follows. Candidates may see this as part of an election platform without properly considering cause and effect. The call that "we must do something" may become more important than considering what (if anything) could or should be done.
One idiotic theme during 1984 elections was the attitude to drugs. One by one, old men vying for office offered to be tested to show they were clear of drugs, thus daring their opponents to take the same steps or risk questions as to why they declined. In the 1980s, the chance of old men having consumed such illicit substances was almost zero, but I am not sure that is the same these days with its widespread use and acceptance, particularly among Hollywood and Wall Street elites, if reports are to be believed. Note that the death of highly-respected San Francisco Public Defender, Jeff Adachi, was found to have been due to a mix of cocaine and alcohol, with heart disease as a contributing factor. And I worry about too many cakes.

I look often at Patently Apple for some idea of what types of things Apple is developing, as well as new filings from other companies. AppleInsider also have good coverage of new developments and this week, Malcolm Owen reported on a new mesh network technique that Apple is examining. This is particularly aimed at emergency situations when there may be no (or poor) access to normal networks.
Older readers may remember the ad hoc network that was available in System Preferences. I had to refer to my notes for this as these days I use the Personal Hotspot when wifi networks are playing up. With the Wi-Fi connection, a button shows the Network Name. A menu revealed by the button shows a list of detected Wi-Fi networks. At the bottom is "Join Other Network". There also used to be "Create Network," which created a computer-to-computer link: the ad hoc network. However, in the Advanced section, there is a box in the WiFi panel that refers to "Create computer-to-computer networks" (and admin permission), so it is still there.
Graham K. Rogers teaches at the Faculty of Engineering, Mahidol University in Thailand. He wrote in the Bangkok Post, Database supplement on IT subjects. For the last seven years of Database he wrote a column on Apple and Macs. After 3 years writing a column in the Life supplement, he is now no longer associated with the Bangkok Post. He can be followed on Twitter (@extensions_th)