Cassandra - Weekend Review: Updates and Anticipation (Correction)
By Graham K. Rogers
---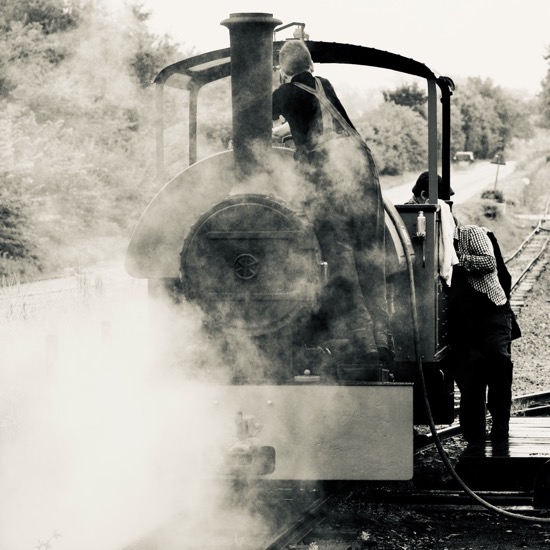 The iPhone is due to arrive in Thailand at the end of next week and we are still waiting for the ordering pages to be updated. With a number of updates to its operating systems in the last week or so, there is anticipation about the imminent arrival of Catalina - back up your data. Several apps on iPads, iPhones and Macs are seeing updates for the new operating systems.

The iPhone pages in the App Store for Thailand are not yet showing the iPhone 11, but there is a display in Thai on the main webpage for the country. This clearly shows that the date for sale is as has been reported elsewhere, 18 October. I am expecting that early next week ordering options will start to go live. This normally begins with a greyed out blue button and then ordering options are shown, but until 11 October (I expect) it will not be possible to make any order. I have made sure there is enough flexibility on my credit card so that I will be able to do this as and when the gates are opened.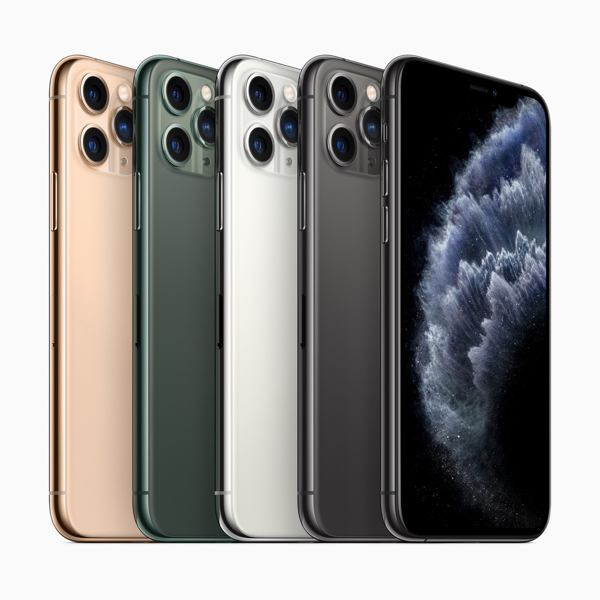 iPhone 11 Pro - Image courtesy of Apple

The Gold Master for Catalina was released to developers this weekend which implies that the full release of the next version of macOS is just around the corner: perhaps Monday or Tuesday. As I tried early beta releases I have some idea of what to expect and there could be some disruption as the data is reorganized and iCloud data is redistributed. The new version of macOS will show two hard disks on the desktop: in my case these are Macintosh HD and Macintosh HD - Data. One will be inaccessible to read-write processes: all part of Apple's security drive, but which may end up causing some interruptions initially. How many times can I say, back up your data.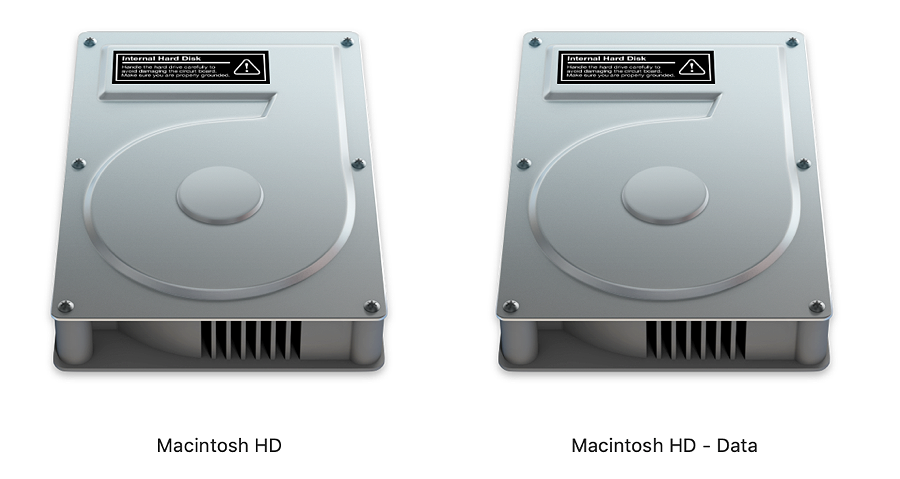 Hard disks on Mac running Mojave

Some are suggesting a bootable version of Mavericks so that users can easily move back and forth between OS versions if they have problems and if they want to continue using older (32-bit) software which will not run on Catalina. Users and developers have been seeing warnings about this aspect of the transition, but there may be some hold-outs. A couple of developers gave up, although I am pleased to say that the developers of Fetch found a way round the problems they had seen with initial update attempts and the beta version have been working fine for me. I also updated my RSS feed software to Feeder 3 and that worked really well.
There will be several updates to apps once Catalina is released but that is to be expected. As well as any necessary changes to the apps themselves, they will need to be notarized so that they can run on the new OS: that includes apps distributed outside the App Store. I am sure one or two will slip through that process and stop working. I know I have several such apps so may wait a few days or more. We are currently going through a similar update phase with iOS and iPadOS apps appearing at a good rate this week.
One of the apps i have used for a while is BBEdit and that now has a dark mode ready for Catalina. I bought this direct from the developer so hope that notarization is covered. As this is also available on the App Store I expect that should be OK. Version 13 needed me to pay an upgrade fee which was reduced to $29.99 as I was using the latest paid version. Once I had completed the payment process, the download and update were quick enough. When I opened the app I had the dark interface, but I prefer the lighter one so switched back.

I have tried the Swipe keyboard on the iPhone although I am not a fan of this, but I do like the way I can turn the keyboard into a trackpad by holding down the Space Bar. This has saved me a lot of effort. On Friday when I was helping a couple of students with presentations they were preparing on their iPads, I showed them typing errors. They had trouble placing the cursor so I pressed the space bar and moved the cursor easily to the right place. "What happened?" one asked, so I showed them (I only picked this up myself a week or two ago with the help of another user) and they think I am wonderful. Students do sometimes.
There are some reports that users are having difficulty typing certain words (I agree), with the example, "hot chocolate" widely cited (Danny Zepeda, iMore). I probably would never have noticed as I am such a lousy typist.

Apple has scheduled its 2019 Q4 Results for Wednesday, 30 October at 2:00 p.m. Cupertino time (5:00 p.m. Wall Street time) which is around 5am here. I suppose this will trigger the usual Wall Street hand-wringing about future problems that may or may not happen, leading to a drop in the share price, so when it picks up again, some analysts and bankers can make a profit. I am cynical about this. Shares are currently at near reported prices ($224): didn't I say this would happen a few months back when most of Wall Street was wringing its hands then? Don't look at the trend for a month, 6 months or even a year: look at the irresistible rise of the last 10 years.
It always seems to be a coincidence, but around the time of one of these Financial reports, Apple sometimes releases new products, perhaps through an event. With the iPhone event behind us, and the holiday season approaching, it is one of the best times of the year for Apple to drop a new Mac or other device and there have been several rumors about a 16" MacBook Pro that some commentators are almost willing it into existence. A new notebook and perhaps an update to the iMac, would be well-timed for the beginning of November, with the US Thanksgiving Holiday shown as 28 November this year.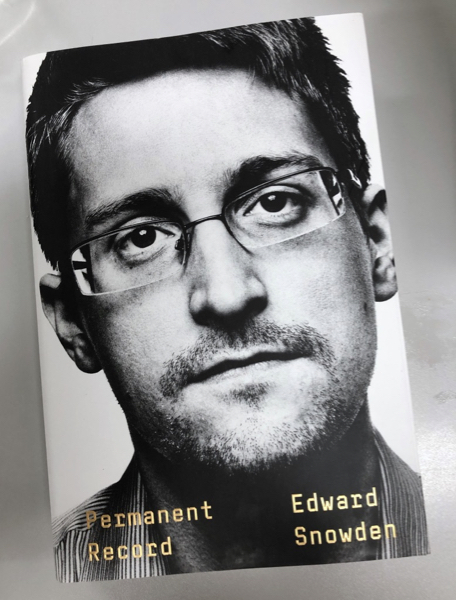 I will be trying to take some time away from computer screens in the next week or so as my copy of Edward Snowden's Permanent Record arrived at my office on Tuesday. I want this for my own uses and for a class I teach on Ethics & Morals for Computer Engineers, which I have had to rewrite a couple of times with the information from Chelsea Manning and then the confirmations about mass surveillance from Snowden.
I had written about surveillance in the Bangkok Post a few years back when looking at Echelon, but that was a limited and (comparatively) simple means to collect data from phone lines (including undersea cables). It was however, a clear pointer to what lengths governments would go to when the data was floating in the air or carried in packets to internet nodes.

A short time after I uploaded the Monday file this week, I had notification of an update to Affinity Photo. The next morning there were several other updates including Halide, and iWork (Keynote, Pages and Numbers) to benefit from certain new features in iOS 13. There was also another update to Darkroom, fixing a small bug with metadata. Later in the day I also saw a 1.1 update to Pixelmator Photo so everything is catching up.
There were several reviews on Pixelmator Photo as well as a number on the updated Halide which is belatedly being recognized for what a good app it is. Some of us have known for a while. On DPReview, Brittany Hillen reviewed the newest version of Pixelmator Photo and wrote, erroneously, "Pixelmator Photo is a version of the Pixelmator desktop software designed specifically for the iPad."
The desktop app does have its own counterpart in Pixelmator that I have installed on my iPads and my iPhone. Affinity Photo, which is similar to Pixelmator, does not work on the iPhone. With the sophisticated features it has it is not easy to use Pixelmator on the iPhone. Nonetheless, it works.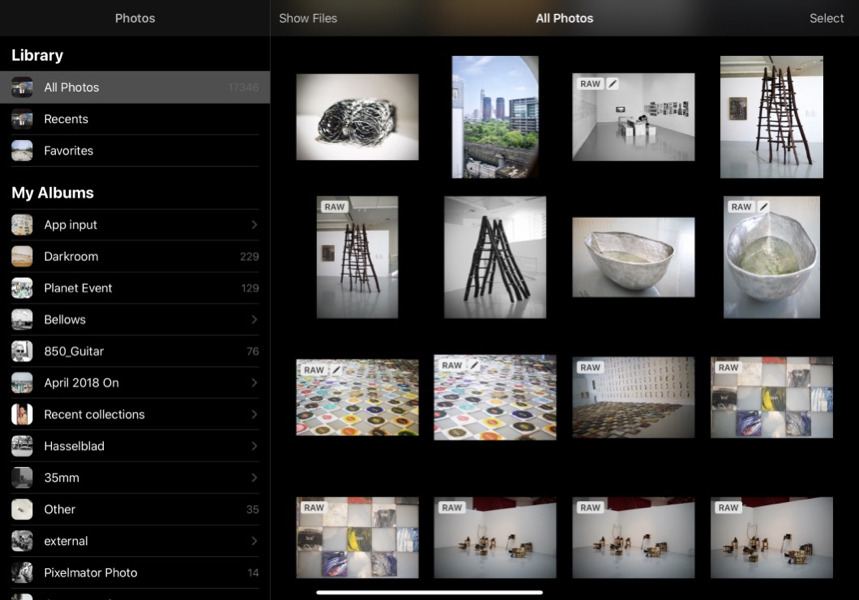 Pixelmator Photo on the other hand is nothing like either Pixelmator or Affinity Photo, which have been likened to Photoshop (considerably less cost of course). My first impression of Pixelmator Photo was how it reminded me of the soon-to-retire Aperture from Apple that I had used for several years, including the ability to move the tools panel from right to left (or vice versa) which helps me because I am left-handed. Users can now access images in Photos, without the need to Import and save changes directly to the Photos library. This overwrites the image (permission needs to be granted in each case), but the original is still accessible.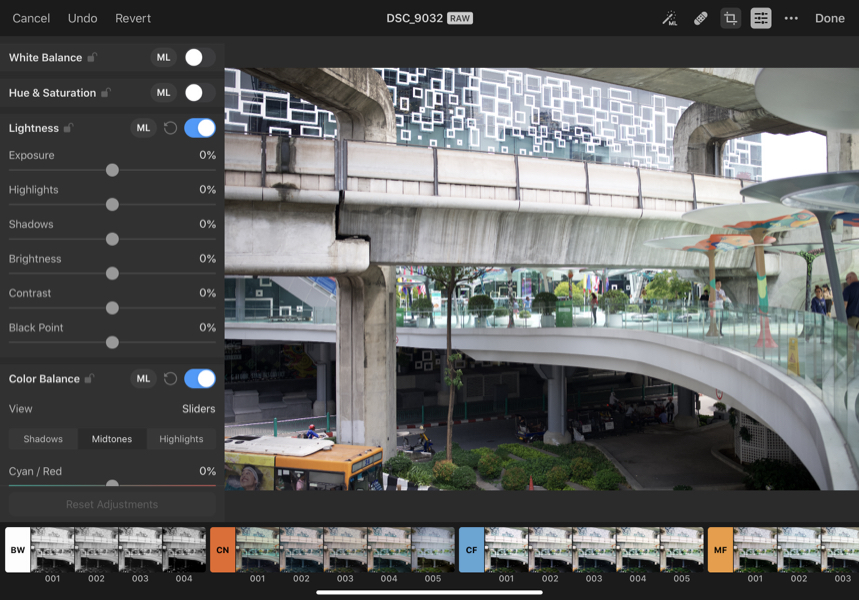 These changes make the app far more flexible and expand the usability of the iPad Pro for me as, with a couple of exceptions still, I can work on images from my DSLR without the need to use a Mac at all. There are still limits downloading from the camera - a shoot of 200 images just won't work and the iPad reports a lack of space, which seems to be temporary storage rather than disk space. Downloading 20 or so photos is workable, however. I guess with 200 (or more) I would have to repeat the process. While writing this I tried with a batch of 21 images and that worked fine.

I noted that another update to iOS (and iPadOS) appeared early this week, making three in the last few days. The original iOS13 needed some beefing up. This time, Chance Miller (9to5Mac) tells us that the iOS 13.1.2 update "includes several notable bug fixes for iCloud backups, the Camera app, and more". The information was reported on several other sites, of course, but 9to5Mac was the first to cross my radar.
Another update to the WatchOS (6.0.1) was put out on Tuesday morning here and I updated in the evening. Reports online also show that another beta release of Catalina was made available this week as well as new betas of iOS (and iPadOS).

I sometimes get a bit a hot under the collar when I see that photographs have been stolen or copied. This happens because sometimes images from my site are just lifted with no acknowledgment or link and that means I am doing work for other people. Many other sites suffer the same. This week however there was a an odd situation when Petapixel (Norman Gordon) reported on what seem to be a copying problem. Despite the title of the article, this is neither a problem of copyright nor coincidence.
When I looked carefully at the photographs, although they appear similar to the originals, it looks as if the copier has use the same location, almost the same angles and even the same lighting to produce almost identical results. The fact that the photographer has the skill to do this seems a shame because all he is doing is emulating other peoples creative ideas. This is not a copyright problem but one of creativity: slavishly following another's ideas for very little benefit. There are plenty of original locations and scenes to make one's own way in the world of photography and cloning other's images is more a sign of weakness and lack of creativity.

Last year I missed the Thai MotoGP because I was in the UK, so with the MotoGP app on my AppleTV this year, I was all ready to watch the whole event (3 races) at home. However, early morning the power went off. While this is not an unusual occurrence, after about 20 minutes I knew something was wrong so I went downstairs to check. Indeed, there was a cut of power which would not return until late afternoon: the best laid plans of mice and men. . . .
I went into Bangkok and collected some film that had been developed during the week, then had lunch. I wandered round Siam Paragon for a while and in the iStudio store noticed that in the IOT section, which is growing larger each month, there were now white Philipps Hue bulbs. Previously only the colour bulbs had been on sale and no one had any idea what I was talking about when I asked, even when I showed photos of the lower priced units. Now they are here and priced at 990 baht, considerably less than the colour bulbs.
I had gone into iStudio to see if any cases for the new iPhones had arrived (by chance) but I sort of knew what the answer would be before I went in. Patience.
Graham K. Rogers teaches at the Faculty of Engineering, Mahidol University in Thailand. He wrote in the Bangkok Post, Database supplement on IT subjects. For the last seven years of Database he wrote a column on Apple and Macs. After 3 years writing a column in the Life supplement, he is now no longer associated with the Bangkok Post. He can be followed on Twitter (@extensions_th)