eXtensions - The Wednesday File (68): Apple Q3 2018 Results, Exquisite Timing, Rumours and Fallout; Extortion by Phishing
By Graham K. Rogers
---
Apple has just announced its 3rd quarter results and they are outlined here. Analysts have been talking Apple down and my comments on one, who was later criticised by another online source, ended with me being blocked on Twitter. Rumours this week point to new hardware; and I experienced an attempt at extortion through phishing

A few hours ago, Apple released the figures for its latest (Q3 2018) quarter along with guidance for Q4 2018. I have copied the more important details from the Apple press release on its Q3 2018 results, as follows:
Apple today announced financial results for its fiscal 2018 third quarter ended June 30, 2018. The Company posted quarterly revenue of $53.3 billion, an increase of 17 percent from the year-ago quarter, and quarterly earnings per diluted share of $2.34, up 40 percent. International sales accounted for 60 percent of the quarter's revenue.

"We're thrilled to report Apple's best June quarter ever, and our fourth consecutive quarter of double-digit revenue growth," said Tim Cook, Apple's CEO. "Our Q3 results were driven by continued strong sales of iPhone, Services and Wearables, and we are very excited about the products and services in our pipeline."

"Our strong business performance drove revenue growth in each of our geographic segments, net income of $11.5 billion, and operating cash flow of $14.5 billion," said Luca Maestri, Apple's CFO. "We returned almost $25 billion to investors through our capital return program during the quarter, including $20 billion in share repurchases."

Apple (AAPL) is providing the following guidance for its fiscal 2018 fourth quarter:

revenue between $60 billion and $62 billion
gross margin between 38 percent and 38.5 percent
operating expenses between $7.95 billion and $8.05 billion
other income/(expense) of $300 million
tax rate of approximately 15 percent before discrete items

Apple's board of directors has declared a cash dividend of $0.73 per share of the Company's common stock. The dividend is payable on August 16, 2018 to shareholders of record as of the close of business on August 13, 2018.

Some of what follows needs to be read in the context of these figures.

I managed to get myself blocked on Twitter last week following a short, but (I thought) polite exchange with Ben Lovejoy who writes for 9to5 Mac. My initial response was, "Huberty is always one of the more negative commentators on Apple (once called "the worst analyst on Apple") and here we are a week before Q3 2018 and we have another apparent warning. Noted? For pushing the share price down?" It was suggested I had made a mistake, but I remembered (and found) comments about her and others who had made poor predictions about the iPhone X just before the Q1 reports.
I followed that with "I am still waiting for the "well-connected Apple analyst" Ming-Chi Kuo then Toni Sacconaghi [to make comments]. We could follow that with Gene Munster, the always negative Michael Blair and maybe even a guest appearance by Trip Chowdhry. Read their "sell" advice, and buy." In my notes I commented that, although almost everyone suggests that Ming-Chi Kuo is almost infallible, a search shows that it appears he is far from perfect. I also noted that (Mark) Gurman has a good record on device predictions although has tailed off now he is with Bloomberg who seem to have their own Apple agenda. That Tweet could not be sent as the original could not be found so I sent another, but then saw I had been blocked. Well, if that is all it takes.

A couple of days later, The Macalope had a number of comments on Katy Huberty, after another pundit cited her, including,
Perhaps The Macalope is missing some deep, quantum-mechanical subtext in Huberty's notes, but she has an odd habit of predicting problems for Apple's next quarter during the week leading up to the company releasing its financials.
And that was my point, and (I guess) what got me blocked. OK, for the Macalope, but not for me. Tae Kim on CNBC also had Huberty's contradictory recommendations of poor figures, but time to buy when the stock falls: it falls because analysts make such recommendations, and always just before the results are put out.
Huberty is reported to say that the figures will be in line with expectations, but this is not rocket science: they always are. I cannot remember a time when Apple missed its own targets, although there were plenty of times that the share prices were hit because Apple failed to meet analysts' over-confident guesstimates. Only once did Apple exceed its guidance (2009) and then, in compliance with SEC rules, it made a filing explaining why the figures would be exceeded: "new accounting principles significantly change how the Company accounts for certain revenue arrangements that include both hardware and software elements".

I had a look at the article by Lovejoy which included the note about Katy Huberty, which begins, "iPhone sales have been pretty flat over the past five quarters, and that isn't going to change when Apple reports its Q3 earnings on July 31, say analysts" and that is accepted at face value. I went looking and "flat" may be a relative term taking into account the spike in sales in Q1 followed by drops and rises year by year, quarter by quarter as can be seen in the screen shot of the Statista sales graph.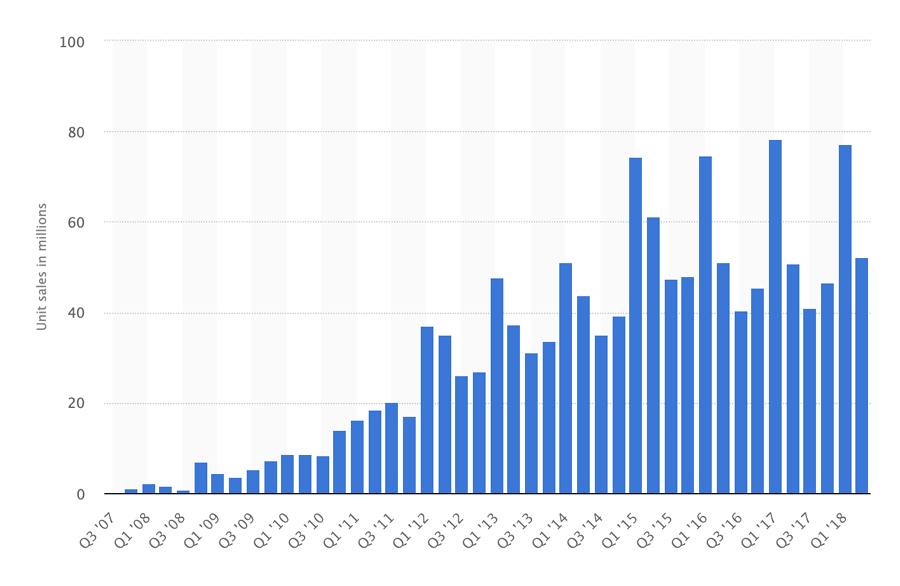 Global Apple iPhone sales from 3rd quarter 2007 to 2nd quarter 2018 (in million units): Source, Statista

I have been watching this stuff too long and it is like a recurring pattern: just before Apple releases its results, along come the negatives. This is sheer coincidence of course, but what exquisite timing.
So what else did we see: CNET suggests that "2018 iPhone speeds could lag behind Android, and the new LCD iPhone might be delayed - CNET"; I also read that the iPhone 9 (9?) was delayed on one site so did a Google search and also found that the next iPhone X (the one that some had earlier reported was to cease production) was also expected to be delayed. Apart from a series of sites that I did not recognise, the main contender here was Forbes (Ewan Spence), a publication not noted as a torch carrier for Apple.
The alleged problems seem to center on supply chain reports about the screens for the new model (or models). We have been warned about supply chain before, as recently as the iPhone X which everyone was predicting to be a total disaster, until it wasn't. There was also a report from Canalys suggesting that although the Apple Watch had seen quite good sales, it was losing market share. Not that sales were falling, but a hint of negativity just before the Quarterly report does wonders (Isobel Asher Hamilton, Business Insider). In my run through of news on Wednesday morning before putting this online, I saw that The Macalope had also written an item on this item. I must be on the right track. As I mentioned, these were all in the week just before Apple's Q3 financial report, when in the couple of months before all had been rosy.
On the other hand, Bill Maurer (Seeking Alpha) is expecting new highs: if not now, in the coming quarters. This was a sensible analysis, looking at upcoming releases and some possible negatives: a balance on the possibilities and probabilities for the near future in Apple land.
As a note, Catherine Shu (TechCrunch) reports on Samsung's Q2 2018 results which were not so good after Galaxy S9 sales were lower than expected. China is the problem there with so many low-end handsets. Perhaps better to build a product that doesn't clone others' successes, without resorting to gimmicks like the proposed folding screen phones they are said to be working on. Like fingerprint technology and FaceID, copying the idea does not always lead to a good product if the underlying technology details are not properly worked out.

It is always a fair bet that not long after quarterly results Apple will release something. We had new MacBook Pro versions a couple of weeks ago, so the chances of new desktops (iMac, Mac mini) are increased, along with the chances of new iOS devices, such as an upgraded iPad Pro or a new interim iPhone, like the SE. There is also a suggestion that the MacBook Air could be refreshed with Intel Kaby Lake processors (Joe Rossignol, MacRumors).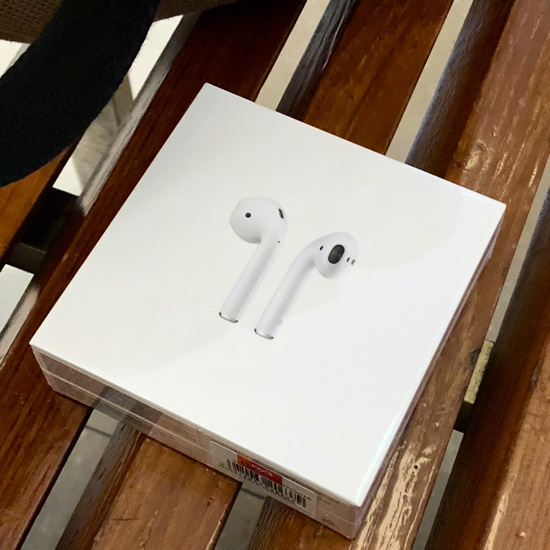 To go with this, a rumour last week, (Roger Fingas, AppleInsider) suggests that new iPad Pro models will be smaller and (dramatic pause) drop the headphone jacks. This of course created outrage when it happened to the iPhone 7. While some reporters are still upset about it, the users who bought the iPhone 7 and subsequent models have just got on with things. If needed a free adapter is in the box, but I never use mine as I have the AirPods. Fingas is not convinced that the headphone jack will be replaced (I can't see why not), and is even more dubious about Apple bringing FaceID to the new iPads.
As my original AirPods went back to the company that had generously let me hang on to them for over a year since the Bangkok Post column ended, I had to buy my own. This was always going to be the first purchase I made as I have come to rely on these and love using them. I have noticed that battery life is much better. With the old ones, just before they went back I was experiencing a couple of hours use before a quick charge (about 10 minutes) was needed. This week, with the new ones I had 4 hours before they needed a boost.
Earlier this week, it was reported by several sources that new beta versions of iOS 12 and macOS Mojave were released. There are still a couple of months to go before the final versions are made available, so this lengthy testing should find most of the problems. As was made evident last week, even the testing before the release of a new MacBook Pro could miss something. One user found processor throttling in some working conditions. Apple contacted the user immediately, tested the conditions outlined and had to release a supplementary update to 10.13.6. Apparently the new Macs are now sailing along.

Qualcomm who have fallen out of love with Apple, may know something when they let everyone know that Apple will be using Intel modems for iPhones next year. It is not that they have an inside line to Apple (or Intel), but they know Apple will not be using Qualcomm chips (Nick Statt, The Verge).
But Qualcomm is also having troubles of its own. It was after acquiring Dutch chipmaker, NXP, for $38 billion, because China failed to provide approval for the deal in time. That alone has cost Qualcomm $2 billion in a termination fee (Klint Finley, Wired). This is less to do with Apple and more to do with the tit-for-tat that is going on between China and the USA on the question of trade.

Both Twitter and Facebook had significant falls in the share prices, but for different reasons, although there was a tenuous connection. Twitter dropped 21% after a drop in user numbers was reported (The Straits Times). This was an adjustment when a load of robo-accounts were removed, so making it seem that there were fewer subscribers, when all along those subscribers were not real people at all. Some may have been related to other countries who have been trying to influence opinions.
The value of Facebook fell some $120billion (around 20%) after its earnings report with poor user growth and missed expectations (Max A. Cherney, MarketWatch). A lot of people have been walking away after the Cambridge Analytica problems and what that is still revealing; while European subscribers have declined significantly after the introduction of GDPR, although COO Sheryl Sandberg said that the GDPR has not affected the company's top line. Part of the dissatisfaction was with the attitude of (and weak answers from) Mark Zuckerberg, whose own fortune took a massive hit last week. Local users here are also reporting that they are unsubbing. Imagine if Apple dropped 20%, the world would end for many in Wall Street; but Facebook, Twitter? Meh. . . .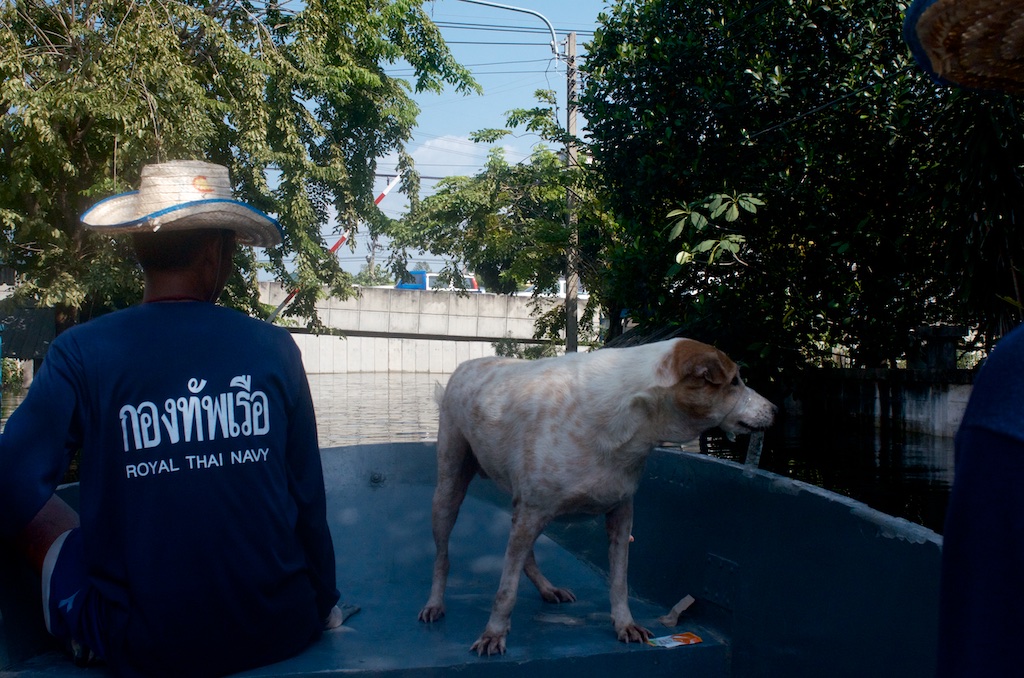 When the massive floods occurred in Bangkok several years ago, one of the casualties was my iPhone 4. As the Thai Navy arrived in a small boat to rescue me, the dog and the Mac from my flooded house, I waded into the chest-high water to welcome the team. As I did so I remembered that the iPhone was in my pocket and now very dead. A couple of days later I took it into the offices of True who were responsible for all iPhone servicing then and told them what had happened: my fault of course. They did check for water and then sent it off. A few days later a replacement arrived with a 6,000 baht charge that I was happy to pay. It is a bit higher now for the latest iPhones.
However, in Japan where there were devastating floods recently, it is reported that Apple is footing the bill for devices damaged by the floods: any iPhones, Macs, iPads, and iPods (Benjamin Mayo, 9to5 Mac). I remember also that when the courts in Texas forced Apple to compensate those who had been charged for repairs when sensors that had probably been affected by humidity indicated water damage, none of that was made available to the many users in Thailand. They had also been denied warranty repairs and had to pay, when humidity was perhaps the cause that the sensors turned pink. Japan, OK; Texas, OK. Thailand? Fix it yourselves.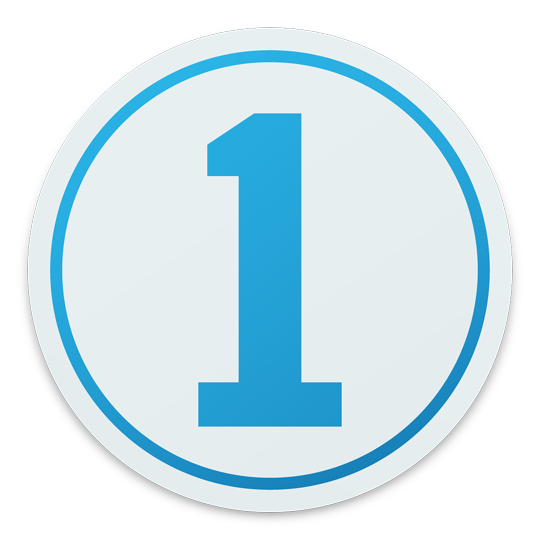 I am still undecided about finally buying or subscribing to Capture One 11, which I continue to use. A problem for me as a non-professional photographer who makes full use of iCloud and synchronisation between my Macs and iOS devices, is that Capture One can do so much. It is like Word for Windows that has so many features available - many of which only a few may use - that most could make do with a text editor. Aperture was set out like Capture One (there were certainly similarities with Capture One 8), but it looked like Apple engineers had sorted through and selected the best tools and features for the user.
Why, oh why did Apple not keep supporting this. It still works (see the flooding pic, above), but the files from my Nikon D850 are not recognised, so for the time being, I am still using Apple Photos. This is OK up to a point as I can get round organisation problems, synchronise the images across iCloud and edit quite well within the application with the help of app extensions (themselves idiosyncratic) and that is both the problem and the solution. There is also shockingly poor metadata availability. Using Capture One gives me an awkward workflow as I still want to use Photos and the 2 TB of iCloud space I have, while relying on Capture One would need a couple of disks and I want this all to be mobile.
Part of my final decision on the application will depend on how it all works with the XQD card reader that is being shipped from the USA right now. Like so many devices here, the necessary support and spares are rarely available for those who buy devices. I could buy the expensive camera but had to hunt around for an XQD card (the shop I bought the camera from still does not have these); and no one here has a card reader. I have reported on examples such as micro-USB to USB-Cables and HomeKit devices.
Although computers with USB-C ports have been available here for over 3 years, and external disks with micro-USB ports are most common here, the cables are nowhere to be found. I bought a couple from Amazon and this made a huge difference to how I am able to work (also with the new camera). Those cables are from Belkin whose products are widely available here: just not those particular cables.
HomeKit products have begun to appear - and this is really slow - with Philips Hue lighting kits arriving only in the last couple of months. A look on the shelves this week showed that a few more devices are now trickling through, but the retailers are painfully slow at this.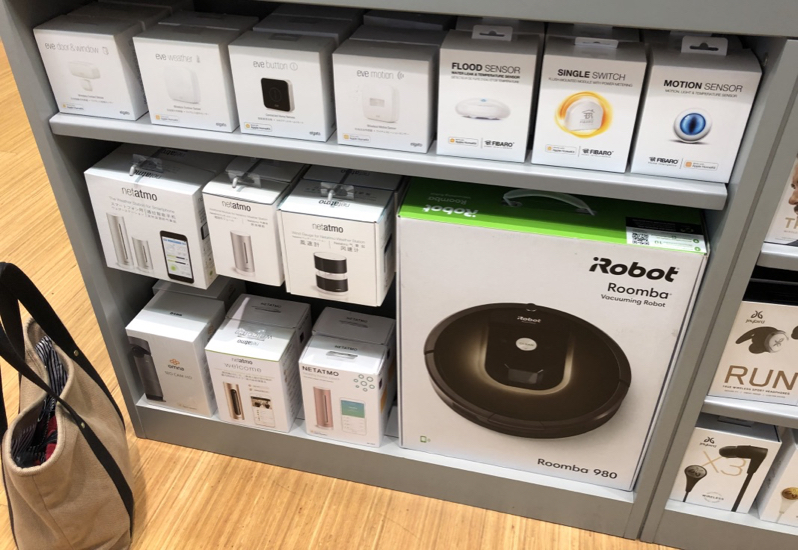 I had a fright on Monday morning which turned out to be an attempt at phishing. An email that purported to come from info@beckymiles.com included a password that I had used on a site, but not recently as far as I have been able to check. What followed was an attempt at extortion. A quick check of some of the information contained in the email shows that this comes from a source in the Ukraine (46.161.42.0).
As the blackmail in the message wanted me to send $1000 to a Bitcoin address, I contacted someone in Bangkok who I know has knowledge in this area. I know nothing about crypto-currencies. It was suggested that as well as changing passwords, I put some of the text in a Google search window and see what comes up. Quite a lot actually as the same scam has been around for a while and was even featured in the British Daily Mirror. I began to feel much better. One of the links in that reassuring article was to a detailed analysis by security writer Brian Krebs. My Google search had also brought up a link to My Online Security which had a link to have i been pwned?, which is connected to 1Password; and this had been recommended by my local contact who told me that this sends up a warning when an account is compromised.
I entered the specific email address and up came three sites that had been compromised: Adobe (thus justifying my distrust of the convoluted logins there); MySpace; and in an Anti Public Combo List, which was a hacked list, so might have come from anywhere. I had not used the specific password for a long time. The main content of the phishing email was as follows, so if you see something like this, ignore it. Or if you are in the USA, contact the FBI.
It appears that, (xxxxxxxxx), is your password. May very well not know me and you are most likely wondering why you are getting this e mail, right?

in fact, I put in place a viruses over the adult videos (adult) web site and guess what happens, you visited this website to have fun (you know very well what What i'm saying is). While you were watching videos, your internet browser began operating like a RDP (Remote Desktop) which provided me accessibility of your screen and web camera. and then, my computer software obtained all of your current contacts from the Messenger, Microsoft outlook, Facebook, as well as emails.

What did I really do?

I made a double-screen video. Very first part shows the recording you are seeing (you have a good taste haha . . .), and Second part shows the recording of your webcam.
There was no video with the email, I use no Microsoft applications, and I had certainly never logged in to a porn site.
what exactly should you do?

Well, I think, $1000 is really a fair price for your little secret. You'll make the payment by Bitcoin (if you do not know this, search "how to purchase bitcoin" search engines like google).

Bitcoin Address: 14zQaCN6bCno4nHLYmmfFZxxKd5DE6AZNZ (It is case sensitive, so copy and paste it)

Important: You've got one day to make the payment. (I've a unique pixel within this e-mail, and at this moment I am aware that you've read through this email message). If I do not get the BitCoins, I will certainly send your video recording to all of your contacts including family members, coworkers, and so on. Having said that, if I receive the payment, I'll destroy the recording immidiately. If you need evidence, reply with "Yes!" and i'll definitely send your videos to your 6 contacts. It is a non-negotiable offer, that being said don't waste my personal time and yours by answering this message.
. . . and I certainly don't have $1,000 spare. I would decline anyway with such awful grammar.
Graham K. Rogers teaches at the Faculty of Engineering, Mahidol University in Thailand. He wrote in the Bangkok Post, Database supplement on IT subjects. For the last seven years of Database he wrote a column on Apple and Macs. After 3 years writing a column in the Life supplement, he is now no longer associated with the Bangkok Post. He can be followed on Twitter (@extensions_th)