eXtensions - Notes on Nikon's New Z7 and Z6 Mirrorless Cameras, with new Lenses, USB-C and XQD
By Graham K. Rogers
---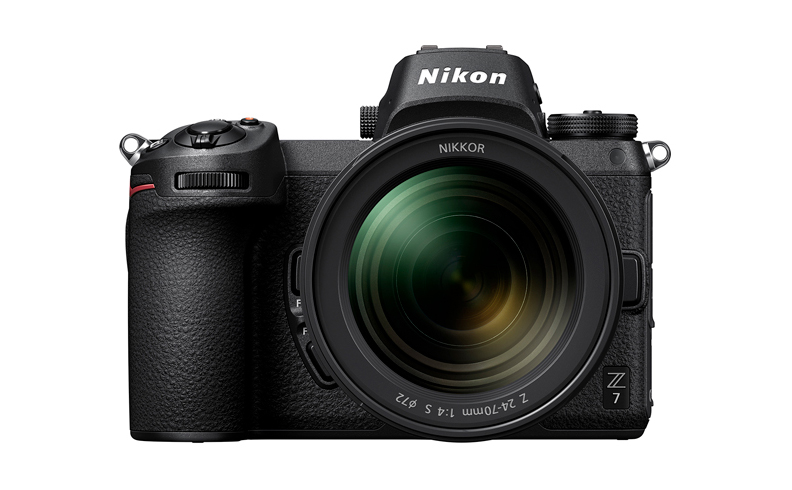 Last week Nikon announced its long-anticipated full-frame, mirrorless camera. There are two versions: the Z7 with 45.7MP sensor; and the Z6 with 24.5MP sensor. New Z-mount lenses have been developed for the range, along with an F-mount adapter. Storage uses a single XQD card and this has caused the most controversy about what is a brave step into the class.

This week, Nikon officially announced two entries into the mirrorless camera market with the 24.5mp Z6 and the 45.7mp Z7. The event was well covered and there are good overviews by Chris Welch (The Verge) and Edgar Alvarez (Engadget) as well as a 3 minute YouTube video (again from Engadget). There is also a review of Z7 output by Ross Harvey who was able to use the device (and lenses) over several days in Milan. Nikon Rumors also has links to several first looks. The event and the reviews all used pre-production models so perhaps some of the comments will be addressed by the time the units reach the market.
The article in the Verge has a (8 min) video embedded (from Mark Cruz). The Z7 will be out at the end of September at $3,399: body-only. The Z6 will follow in late November with a price of $1,995.95. The Z7 weighs 675 grammes, as opposed to the 1005 grammes of the d850. A size comparison of the Z7 with other cameras in the range shows how much smaller it is than DSLR devices.
When I was first in the market for a DSLR camera, with my budget it was a toss up between a Nikon D70 and the equivalent Canon. I tried them both in a store. As soon as I held the Nikon, the choice was made. That camera was stolen a few months later and I picked up a D70s, eventually gravitating to a D7000 which swerved me well for several years.
When details of the D850 were announced, that was immediately on my must-have list. Although I fretted about price and availability, I made it work. I wanted this (in part) because of a test of a Hasselblad H6-D50 that I tried in June 2016. The image quality was superb. Part of that was of course due to the excellent lens I was using; but the 50MP sensor helped. Much.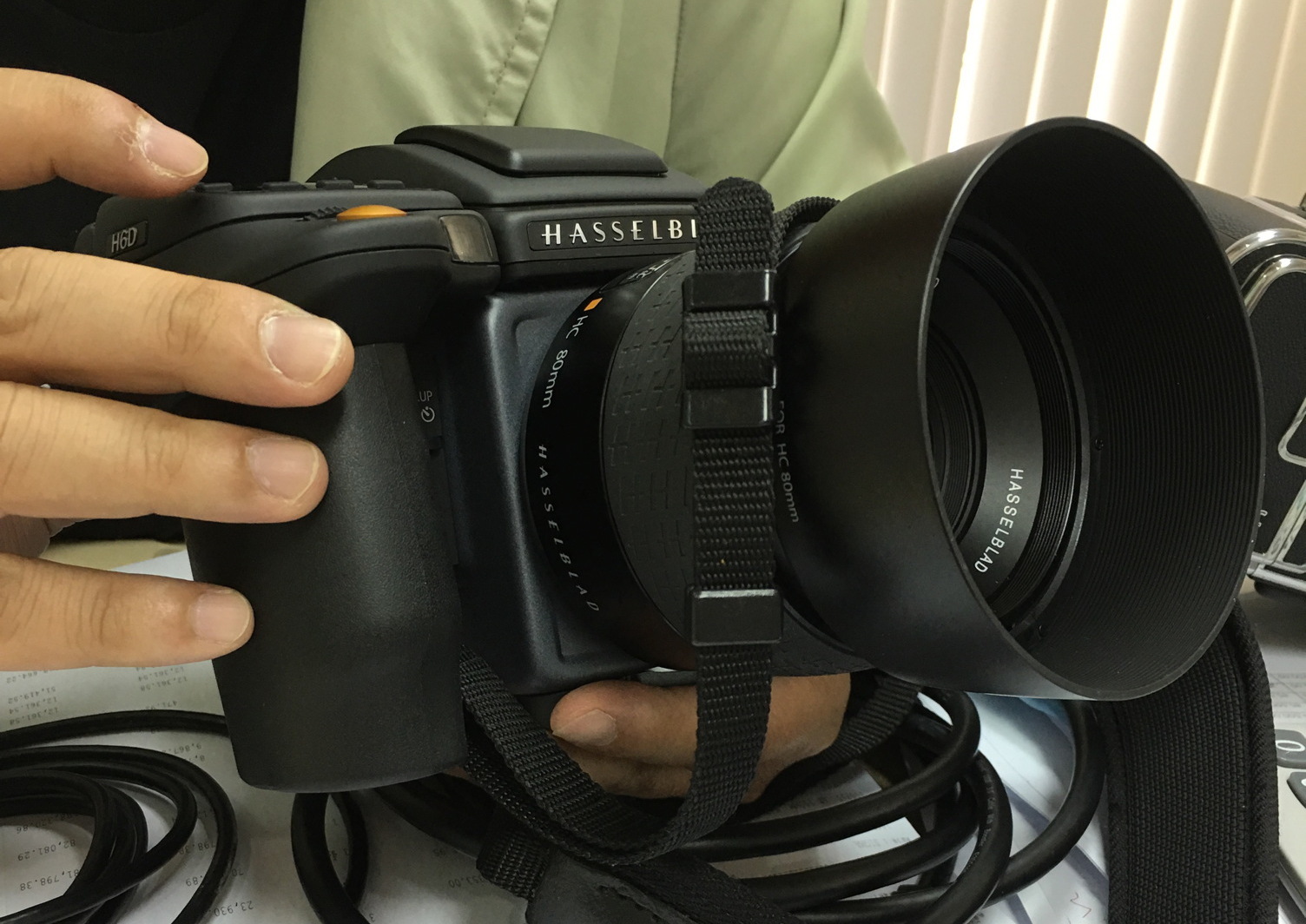 Rather than buy-in the Sony 50MP CMOS that Hasselblad and others use, Nikon took a brave step by producing its own, albeit slightly smaller, 45.7MP sensor. The camera is made in Thailand, so this was another plus point for me (support local industry), and while supplies were short in the USA and still are to an extent, the D850 is available here and I paid 124,900 baht for the body only. It is now on sale for about 110,000 baht here if you shop around. In 4 months of use, it has revitalised my DSLR photography, which had taken 3rd place behind the iPhone and the old Hasselblad I have.
I was not alone and the camera seems to have made a big difference to Nikon. Along with this, restructuring within the company helped increase profits 8-fold with a 776% increase in profit year over year (DL Cade, DPReview). It is my view that, as Apple shows year after year, the high end sector is where the profits are. Nikon recently ceased production of its 1 Series mirrorless products (Patrick Lucas Austin, Gizmodo) and last year, as part of that restructuring, shut down a factory that had been making them and other products (DL Cade, DPReview).
The blame was laid on the smartphone revolution: why pay for a camera when a multi-use device does the same job? To beat the smartphone generation, you have to be better and I find it interesting to see young people in Bangkok who now carry around mirrorless, DSLR, and film cameras.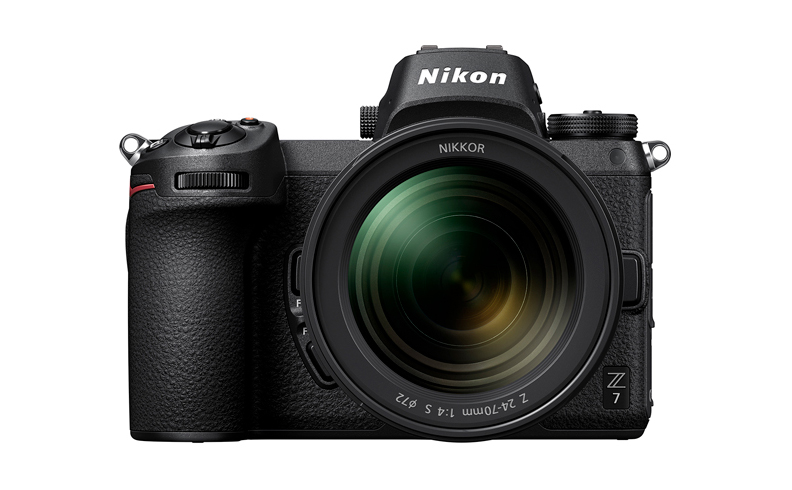 Nikon Z7 Mirrorless Camera - Image courtesy of Nikon

Not long ago, a series of rumors began to appear about a new mirrorless camera. Nikon seems to have been the source for most of these, which turned into teasers with images and videos: not enough to see the whole thing, but just enough to whet the appetite. This week, Nikon held an event to announce the new cameras and we now know that as well as the two models, there is a new mount with a roadmap for lenses, as well as an adapter that allows F-mount lenses to be used. Some of the specifications show a new direction and while I find these cameras interesting, some are already less than happy.
Looking at the specifications and photographs of the Z-series cameras, it is clear that a lot of what was developed for the D850 has been used in these new devices. These include the touch screen, which only folds out in one direction and the ISO range; but this has also been taken further, apparently, especially with WiFi which is a disappointment on the D850. Of course, as it has no mirror, the electric viewfinder will speed up action within the camera and reduce the number of moving parts. Most of the interesting features are inside.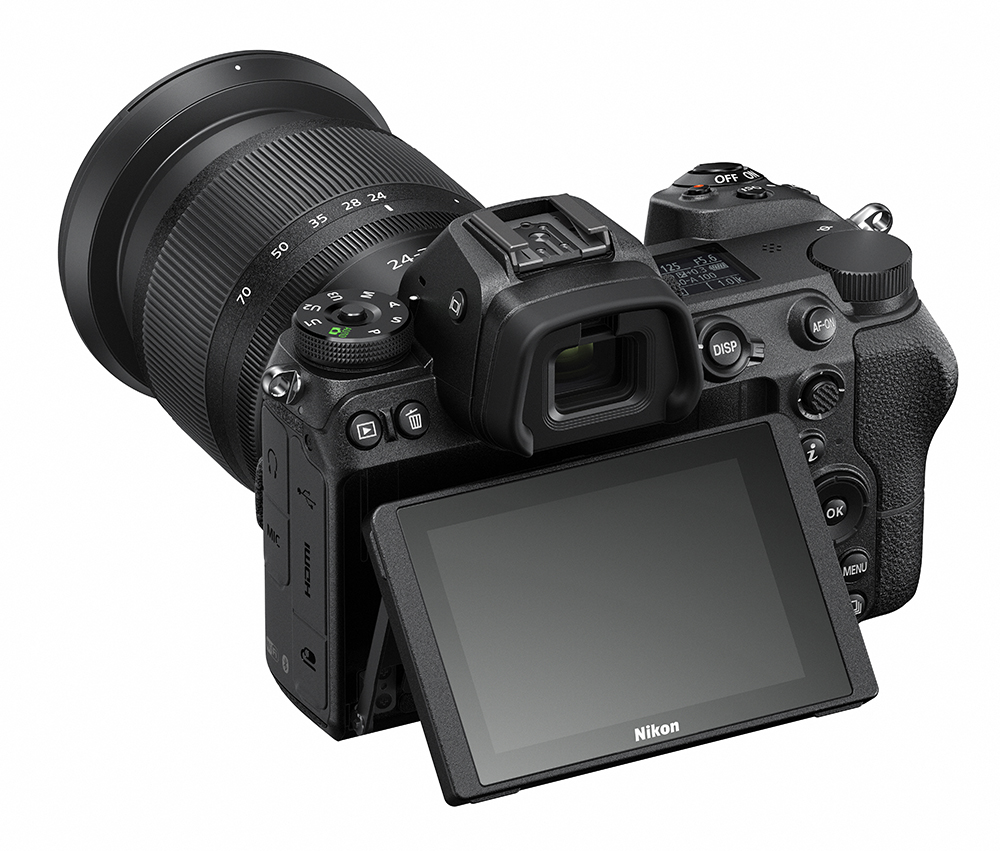 Nikon Z7 Mirrorless Camera - Image courtesy of Nikon
New Nikon Lenses
I am sometimes asked by students about which camera they should buy. While I am a fan of the DSLR, it seems that the smaller mirrorless cameras from manufacturers like Sony, Fuji and others are more able to move forward in terms of modern technological needs and if I were starting anew, that would be the choice. The caveat for me always concerned lenses. I have a small set of prime lenses for the F-mount and I would be reluctant to buy new lenses for a new system.

It was almost a given that Nikon would develop a new mount for its mirrorless camera and the Z-mount was shown briefly in some of the teaser videos. At release there were three lenses: a 24-70mm f.4.0; 35mm f/1.8; and 50mm f/1.8. Under development is a 50mm f/0.9 lens, with 85mm, 20mm, 14-30mm, a faster 24-70mm and 70-200mm lenses planned for 2019, with others also planned (Edgar Alvarez). These are what should be expected for any new camera at this level, but the smart move by Nikon is the release of an F-mount adapter from Day One. This negates my previous argument about my lenses for the DSLR as they will work, although the technical specifications page notes that "restrictions may apply". I can hardly wait to try this out.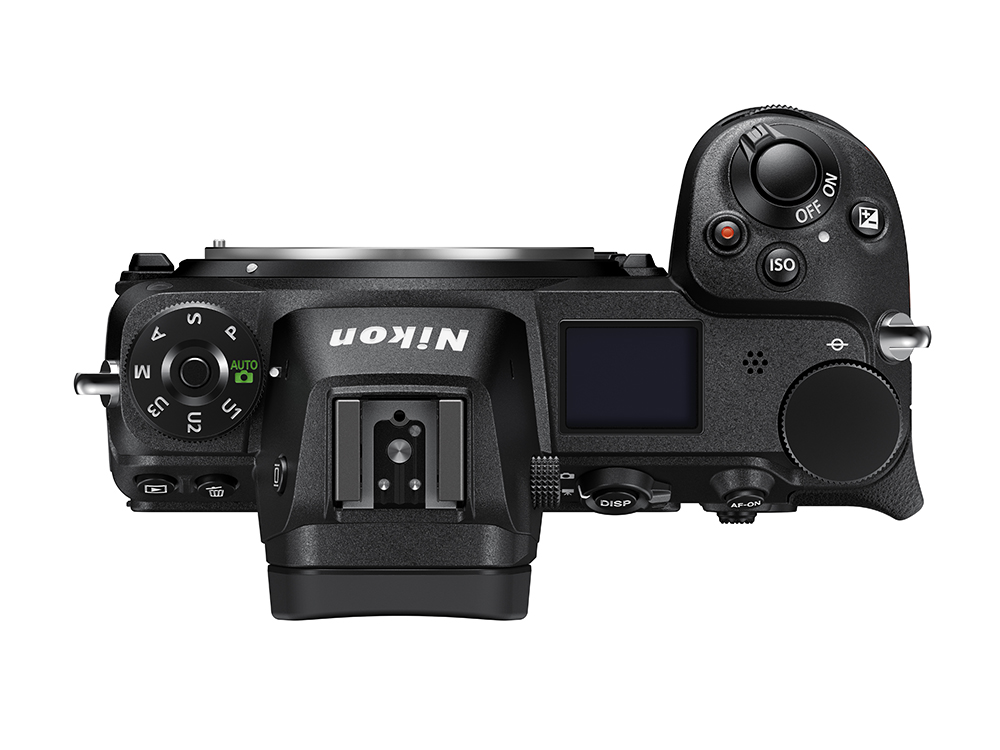 Nikon Z7 Mirrorless Camera - Image courtesy of Nikon
USB-C
When I tried the Hasselblad in June 2016 I was intrigued to see that the cable connector used the USB-C port. At that time I was using the MacBook, and later bought my own MacBook Pro with the 4-port USB-C setup. As most of the external disks I had used the microB connector, I initially used an Apple adapter until I was able to track down some Belkin microB to USB-C cables on Amazon. I recently bought a couple more locally from Lazada, again online. Despite retailers selling many disks and accessories with the microB connector, I have yet to find a shop that sells a suitable cable.

The D7000 connector was the older microUSB which I only used when Tethering the camera to the Mac via Aperture or other applications. When the D850 arrived I was slightly disappointed to see it was using the microB port when Hasselblad had made the jump to USB-C a couple of years earlier, but I wondered if this (like the F-mount adapter) was for legacy users. With the new camera, Nikon is willing to make a couple of leaps and (as Apple has shown) while there may be a few grumbles from old hands, within a couple of months, users will just get on with it.

The biggest change for me, which involved use of the cable connection, was the XQD card option.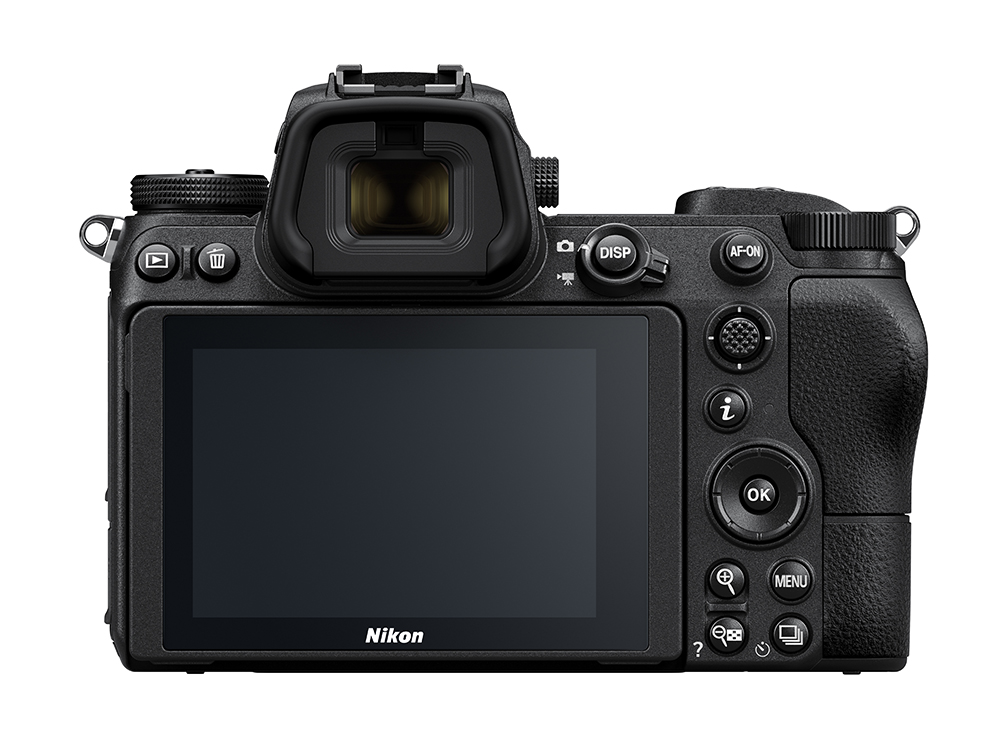 Nikon Z7 Mirrorless Camera - Image courtesy of Nikon
XQD Card
The D850, like many DSLR cameras has a two-card system. The D7000 used two SD cards, but the D850 has a single slot for an SD card, with the main card slot for the new XQD cards. As the format menu places this at the top, it is a priority for Nikon and an obvious move for the Z6 and Z7. However, with only one card slot, this has upset a number of users. When reading comments about the camera over the last few days, this has been the number one subject. I am sure the decision was not made lightly (see comments below) and for me ranks with Apple decisions to use only USB-C on the MacBook or remove the 3.5mm headphone jack from the iPhone. So much hate, but then everyone gets on with using the devices.

Nikon Rumors reports on a number of comments online. In his photo-review of the D7, Ross Harvey mentions this and also includes comments by a friend with technical know-how on the decision by Nikon to use a single card.

There are a couple of points worth making about the single XQD card. From experience, the XQD card really is a fine solution, but in practice (initially) I was hampered by availability. This may be a Bangkok problem, but it may apply to other markets. When I bought the D850 in a fairly swish outlet that sold Leica, Hasselblad and Red as well as other brands, they did not have any XQD cards. I just used a spare SD card for a while, but it took me several days to find the new card type in Bangkok. As far as I could see, the retailers with the D850 were not carrying the cards. Nikon must ensure that this does not happen when the Z7 goes on sale.

Once I had the XQD card, another problem arrived as no card readers were on sale in Bangkok either. Even staff in the official Sony store had the "deer-in-headlights" look when I asked: it is their technology after all. They knew what I wanted, but "No have" is not an adequate response. Nikon must ensure that this is covered.

The report from Engadget notes that CFexpress Type B card support will be coming via a future firmware updatecand that with the occasional difficulty in finding XQD cards (so I am not alone here) that Nikon is launching its own by the end of September. With the return of Lexar it is also possible that this company will join the fray. Comments on other sites query the choice of XQD and the single slot, and there was also mention of failure rate. I looked online and there are few reports of XQD failures, but some D4 users did lose access to images when they deleted some photographs while shooting. The comments on a Nikon Forum (unofficial) sugested that,. while all media have some failures, this could be down to software. If that is so, then we hope that Nikon has improved this for the Z series.

The provision of a single slot is a risk, but not a disaster and there are plans to use other card systems in the slot in the future. For a company like Nikon to make such a decision as this, there must be technical reasons, such as compactness, simpler circuitry and reliability. As Apple has found, making such jumps may not always please all users, but apart from sour holdouts and tech columnists who need the hits, most go past the problem and concentrate on using the camera.

In some ways, however, the XQD card reader became irrelevant as I was able to download images directly to the Mac using the cable. The camera is recognised in Photos as a source, but does not appear on the Desktop as a disk, which restricted my use with other applications, such as Capture One, which I was trying out. I use Apple Photos as it is able to handle the large images from the D850 (95MB RAW), which Aperture is no longer able to do. When I bought the card reader, the card appears as a disk on the desktop and I was able to import images into Capture One and other applications.



Comments
It looks as if Nikon has hit a sweet spot with these new cameras, although critical comments focusing on the use of a single XQD card may hit acceptance in the beginning. I tend to minimise such comments as the way Nikon have planned this new product, including the lens roadmap, tell me that a lot of careful thought has gone into the production. They have the capability to produce cameras with a twin-card setup, but made a strategic decision not to do this.

The camera is not to be produced in Thailand, like the D850 but in the Nikon Sendai factory, where (according to a Q&A session reported by NikonRumors) output is expected to be some 20,000 units a month. The Q&A also has some interesting comments about materials used and recycling, as well as the differences in manufacturing at Sendai and the Thai plant. Machines used in Thailand come from Sendai. The Z6 process is on hold currently as the Z7 is the priority. As D5 and Df are on hold at Sendai, I wonder if the Z6 and Z7 manufacture will be moved to the Thai factory at some time in the future.

With the leaked images and videos, along with the media involvement in New York and with photo releases, Nikon clearly has a lot invested in these new products. I look forward to having a look at some time in the future and maybe even trying them out. I am unlikely to buy one for myself with my recent investment in the Nikon D850. The company has clearly been rejuvenated: good to see.



See also:
Nikon Z7 Technical Specifications
eXtensions - Moving up to Nikon D850 (1): Rationale

Moving up to Nikon D850 (2): Practicalities

Moving up to Nikon D850 (3): Explorations

The Wednesday File (58) Nikon D850 - A Month with the Beast



Graham K. Rogers teaches at the Faculty of Engineering, Mahidol University in Thailand. He wrote in the Bangkok Post, Database supplement on IT subjects. For the last seven years of Database he wrote a column on Apple and Macs. After 3 years writing a column in the Life supplement, he is now no longer associated with the Bangkok Post. He can be followed on Twitter (@extensions_th)