FilmPhoto: Useful iOS app with Clear Explanations of Cameras and Camera Technology
By Graham K. Rogers
---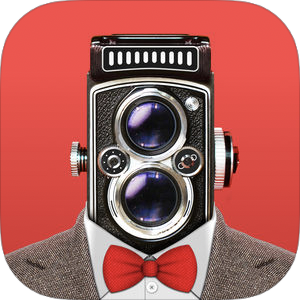 There are plenty of iOS apps that have been developed for users to take photographs, but far fewer on teaching about photography. With a resurgence in interest in use of film, Filmphoto is a welcome addition to the fold with its clear explanations and excellent use of photo, film and graphics content.

In my English for Communications course that I teach to Engineering students, I include some of the basics of photography. The subject is concerned with assisting students to produce output in practical ways (résumé-writing, presentation skills, writing), but it seems that the use of a camera - recording images for use in other media - has a place. As the students are technically-minded, I begin with Physics (V=IR, C=2πR and more, including the General Gas Law), most of which I can still remember from the 1960s. These are relationships fixed in nature.
With Photography there are also fixed relationships, mainly concerned with light (aperture, ISO, time). Each one of these is broken down, along with lenses and cameras. I try to keep it as practical as possible with demonstrations. For example, with lens types I use Tethering software and an overhead projector so students can see immediately how each lens changes what the camera records. This includes the use of extension tubes for macro photography, which I can also demonstrate on the iPhone with a lens attachment.
I contrast this approach with that of older members of my family (and others) whose explanations of camera functions were patronising and over the head of the target audience: me. Fortunately, I have met a number of people over the years with far more expertise, who explained things far more clearly. One of the best books I ever bought on Photography was Michael Langford's 35mm Handbook (1993 edition). Even though I have been using digital cameras for years, the basics here are invaluable, as is the way the concepts and ideas are explained clearly with images, illustrations, charts and text.

I recently downloaded Filmphotography (99 baht, $2.99) an iOS app that walks a user through photography. It appears in the apps list on my iPhone as #filmphoto. Its nicely-designed flow chart links to individual sections, each with clear explanations and images (video and stills) that clarify the points being explained. As well as English, currently Russian, Japanese and Chinese are offered. Although most people use digital cameras, there has been a resurgence in film use of late and its popularity is growing. I have a Hasselblad and am looking for additional SLR devices. And last week it was rumoured that Kodak is to reintroduce Ektachrome.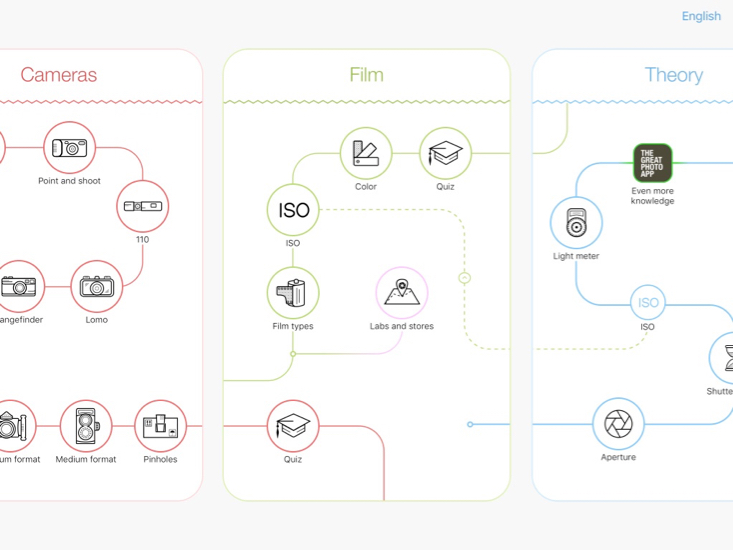 FilmPhotography App on the iPad

After initial screens, the user is presented with a nicely-designed flow chart in three parts: Cameras, Film, and then Theory, each ending with a Quiz. A user may either tap on a specific subject area, such as ISO, and work through that, or start at the beginning and read to the end. Either way, when one topic ends, there is a link to the next.
As each subject is selected, there is a delay while content is downloaded. I tried this in Airplane Mode on the iPad and a "loading content" panel appeared but nothing happened. It might be useful if there is a time-out or a warning appears to tell the user that the device needs to be online. I did not see this need for a connection when I initialized the app, but in any case a second user would perhaps be unaware.
I first used the app on the iPhone X and downloading the data had only a short delay. The crystal clear images and videos, some of which had diagrams superimposed, make it really easy to grasp the idea already explained in text form. I was also impressed with the quality of sound (for example, when winding on film) that added to the experience. There are separate sections for different types of cameras (including 110, Lomo and SLR), with Medium Format split into two: single lens reflex (e.g. Hasselblad) and twin lens reflex (Rollei).

The Film sections were equally well-prepared and it was particularly useful with the ISO outline to be able to view output as it would appear were films of different ISO values were used. On the iPhone X, I had to guess these as the screen was not optimised for the device. I informed the developer and a fix is now in the pipeline. The response was fast and polite.

When I looked at the Theory sections, beginning with Aperture, this began with an overview of Exposure and a neat graphic showing the relationship between Aperture, Shutter Speed and ISO, which is pretty much what I like to highlight when teaching. With Aperture, there was another nice graphic to illustrate the way aperture allows (and restricts) light reaching the film. The way the f for f numbers (aperture) is omitted was clear, rather than burdening users with unneeded information; and the accompanying graphics make the use of different settings wholly understandable.
The clarity of explanation using text and illustration that is displayed in every section, makes the information in the app easy to absorb. Particularly useful in the Theory section was an outline of Light Meters. I am a bit lazy here and use an iOS app, which gets me close, but I learned something by going through this section. Previous explanations by experts had not done the task.
The display on the iPhone is in portrait mode, while the app is shown in landscape mode on the iPad. Neither can be changed (as far as I can see), but these both seem quite natural for the different ways these devices are used.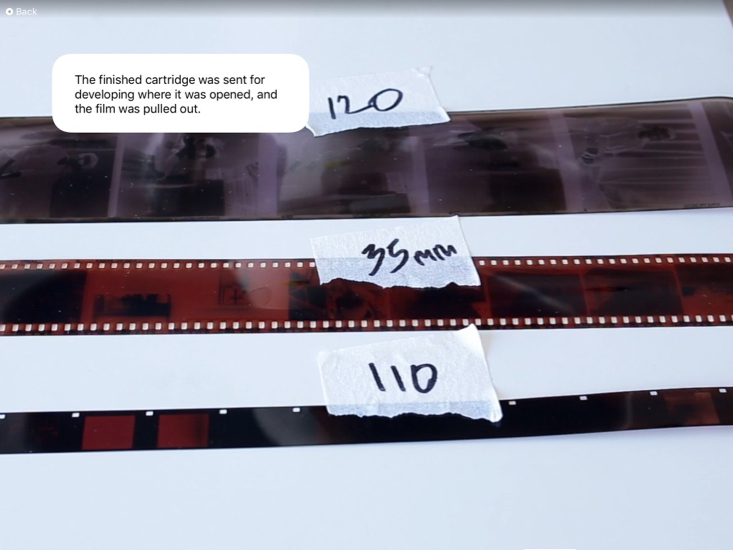 FilmPhotography App on the iPad

This is a well-made app, especially in the way it works with the flowchart and linked sections, which (from a teaching perspective) appear to have been strategically planned; and in the way the content has been carefully and cleverly prepared. While Filmphotography is an excellent individual teaching resource, the way it is set up would allow a user to take the occasional peek into a specific section and update their own knowledge. As with a lot of apps that come from developers with a film background (Halide, 645 Pro) there is a clear understanding of what is needed. This is highly recommended for anyone with an interest in learning more about use of film.
Graham K. Rogers teaches at the Faculty of Engineering, Mahidol University in Thailand. He wrote in the Bangkok Post, Database supplement on IT subjects. For the last seven years of Database he wrote a column on Apple and Macs. After 3 years writing a column in the Life supplement, he is now no longer associated with the Bangkok Post. He can be followed on Twitter (@extensions_th)