Wall Street is always convinced that Apple does not know how to run its business so all the while comes out with no end of things that Apple must do in order to survive. Or if Apple switches to another tack, it is presumed that this is precursor to the doom that must inevitably follow. The earnings call with investors will be at 2PM PT/5PM ET on 31 July (about 4 am here).
Just to make it clear, before Wall Street comes up with its own set of figures, at the Q2 conference call, it was announced by Apple that Q3 was expected to show
tax rate of approximately 14.5 percent

and of course, if Apple meets that, but does not reach the guesstimates of Wall Street, it will be the Doom Express again.


As an example of how negative reports are put together to harm the company, Tom Warren (The Verge) deduces that the rumoured switch from Samsung displays for the next iPhone to LG (because analysts have been saying they must) will be a disaster because of quality concerns. IF Samsung is having problems and IF Apple is thinking of switching suppliers, you can be sure that this would never happen unless the yield was good enough.

To add to that rumour Oliver Haslam (Redmond Pie) is claiming that the next iPhone will have a dual-Sim capability. This is a story that seems to be recycled every couple of years. This time, as well as the standard SIM tray, there will be an embedded SIM with the phone.

If the share price can be forced down, some investors can make a bundle of money by betting on the company and making profits when the price rises (having already taken some before the price was forced down).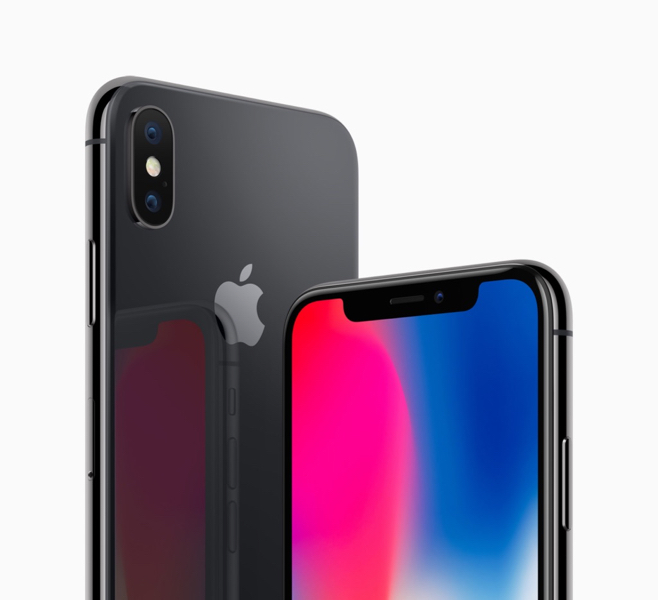 One thing that will improve prospects is the news that appeared last week that after all this time, and all the time spent in court, Apple and Samsung have come to an agreement to end litigation. I reminded myself of the infamous (fictional) case that went through Dickens' Bleak House: Jarndyce v Jarndyce. The inheritance case was settled in the Court of Chancery not because the lawyers agreed but because the money ran out.
Within a few days of the last case in which a jury again awarded damages to Apple after the case had been sent back from the Supreme Court, Samsung again said they would appeal. I sighed (Jarndyce v Jarndyce), but now this has happened. Perhaps the will to proceed was exhausted.
A story that appeared this week might not be good news for Samsung as it appears some users of the phones (and this affects more than one model) have found that their photos are being sent to people on their Contacts list. Just imagine the potential, depending on the content of the images. I read this first in a Verge article by Ashley Carman, but there was some outrage on Twitter when the potential became clear and later another article (Sean Hollister, CNET) also had some questions about this and the potential for disaster.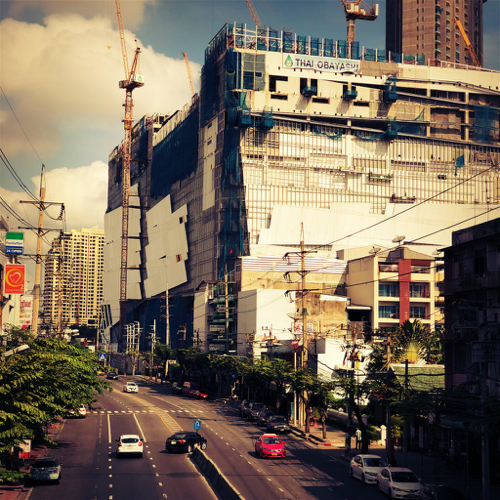 Back in January I took some photographs of the under-construction Icon Siam mall, which is allegedly the site of the first Apple store in Bangkok. The place still has the wraps on, but some of the wide expanses of glass on the river side are now visible. Apple has been recruiting for retail staff (that is known) and the completion date of the mall is this year, but who knows when the store would be ready.
Or if. . . This weekend I was sent a link to a Thai publication that shows photos of a construction at the front of Central World that is rumoured to be a new Apple store. I think this is wrong for a number of reasons:
The Icon Siam mall is nearing completion, albeit just across the river; there are already 5 iStudio outlets within walking distance and, although Apple is just as likely to ignore any competition, I feel it is unlikely; and the location, which is under construction, looks too small when compared to other such stores (London, San Francisco, New York, et al).
Apple's own offices (currently) are within the same complex as Central World (the Centara bit round the back), so that would be convenient unless the offices move to the new mall. However, a city center display area might be a possibility (I would concede that) and the story shows that some part of the underground car park is being used for the construction. More likely is a display center run by one of the iStudio concessionaires (perhaps COM7 as Copperwired have most of the Siam locations).
According to the MacThai report (via Google Translate), "there are no reports that the Apple Store will be completed, but @macthai team expect ICON Siam to be completed before." There are several images on the MacThai Apple store report page.

A few years ago, Apple released its Maps application and there were a considerable number of problems, with many in Wall Street calling for the head of Tim Cook: that was the fashion then and this still comes up from time to time these days. Instead what we were given was the head of Scott Forstall - rising star and one of Steve Jobs' favourites - who apparently declined to put his name to a mea culpa letter. Tim Cook signed and flexed his muscles, removing Forstall, proving that he really was the boss after all: brave move I thought at the time and still do.
There is a way to report problems with Apple Maps, although I have not had much luck with this, and despite filing several times that the Bangkok Bank did not have a branch in the middle of the Chao Phraya river, it was not removed until recently. There are still things in the wrong places, like the Yucharoen Ice Factory, which is in the middle of the river, but there have been some improvements.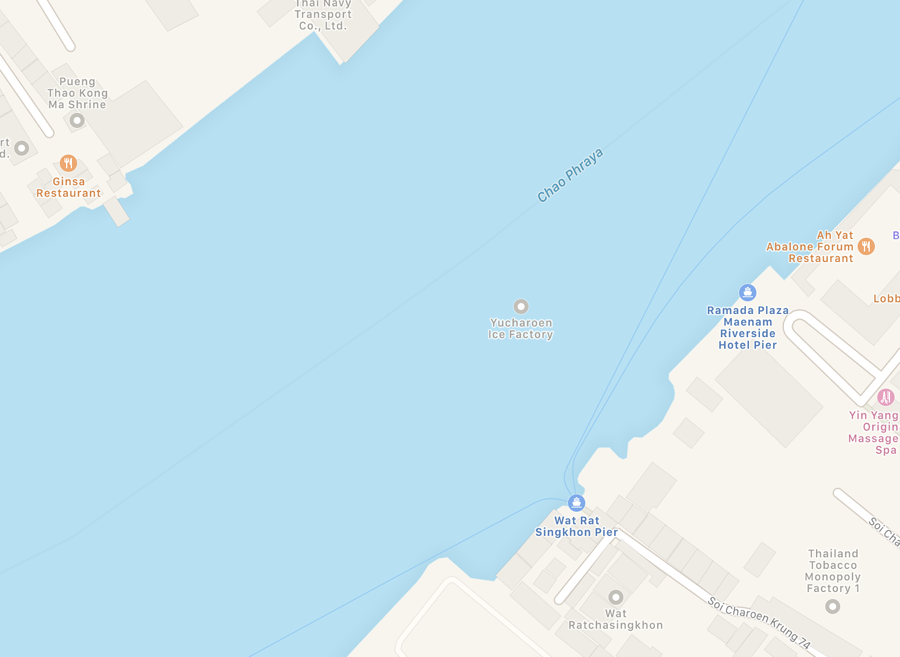 In the last week, a number of sources have reported that Apple is to take some steps to improve the quality of the maps data. Jason Cross (MacWorld) tells us of high-precision GPS and augmented reality and outlines how some of the projected improvements might work; with Joe Rossignol (MacRumors) adding to the information, with the point that its fleet of vehicles have been helping to hone the data.
But this is only part of California, which is only one state in the USA, so the rest of us may have to wait a while until we can get our feet wet: hopefully not literally. I later found a more comprehensive comment on this from Matthew Panzarino (TechCrunch) and this is worth taking the time to read.

I had a few emails back and forth with ON1 after my comments on the way it failed to recognise scanned TIFF images: apparently as a result of colour profiling problems which others had apparently also experienced. These are scans of black and white negatives. After writing a series of workflow articles in the last few days I had decided that (for now) I would stick with Apple Photos and work round shortcomings with third party apps I have.
The final suggestion from ON1 was that I might consider rescanning the images or adding RGB profiles using Photoshop. If the application does not work out of the box on files I already work with, then I do not feel inclined to reprocess hundreds of images to fit that application.
It was as a result of my first examination of ON1 last week that I began to think about how I now work with incoming photographs, now that Aperture is no longer an option: it still works, but does not handle RAW output from my latest camera (Nikon D850); Photos does. I started with a few sentences in a notebook I always carry, which quickly expanded into a full text; and over the next day or so I also looked at handling images with the iPhone: