eXtensions: The Wednesday File (42) - Dishonest Reporting on Apple as the Q1 2018 Reports are Due; Investing in Silicon; and More
By Graham K. Rogers
---
Financial report time, which for Apple also brings on the reports of problems, perhaps strategically intended to lower the share price for later profit. An unexpected test of FaceID happened this week when I changed my glasses (it works); and the WD 512GB SSD I ordered arrived: file transfers are fast. The HomePod is about to arrive (not here, not yet). Comments too on Hasselblad's 400 MP monster and the success of the Nikon 50MP 850D, which I want.

Tomorrow (1 February) Apple will be reporting its figures for Q1 2018 and these are expected to be good. Nokia is also reporting its most recent figures: it is a few years since - at the release of the first iPad - that Steve Jobs placed this company at the top for their high performing handsets. We can also expect reports from Microsoft, Google and others soon (if not already).
The Conference Call will begin at 2:00 p.m. PT / 5:00 p.m. ET, which is 5 am here, so I may have an early breakfast on Friday. There is a link to the audio podcast and that usually stays available for several days afterwards. Following on from that, the 2018 Annual Meeting of Shareholders is to be held at the Steve Jobs Theater in Cupertino on 13 February.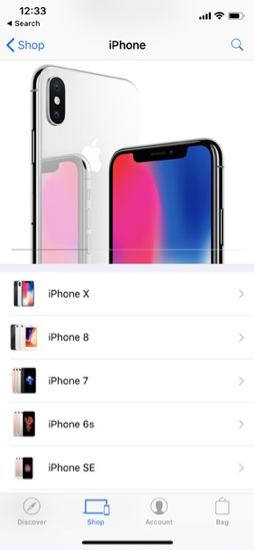 Needless to say, in some quarters there has been much hand-wringing over Apple and its ever-expected doom. I mean, sooner or later the earth will fall into the sun too. Some are already suggesting that Q2 will not be as good. Well of course it won't: it doesn't need a PhD in economics to predict that. The Q1 period that includes Thanksgiving, Xmas and New Year is always high. Sales naturally drop off, although some business sales might pick up with new year budgets.
The iPhone X is also troubling some analysts as, we are told, it is not selling as many as the other iPhone models. Again, this is hardly a surprise with the pricing; and some pro-consumers (including corporate buyers) would probably go for the traditional phone (I use the term loosely) rather than the experimental FaceID - the precise reason I did want it.
There are also two iPhone 8 models, so combined these are going to take sales, while Apple also continues to sell older models (iPhone SE, iPhone 6s and iPhone 7), which will all take sales from each other, but all make money for Apple. As a side-note, does anyone remember the naysayers when the iPhone SE was announced?
To compound Apple's problems, a report from Nikkei suggests that Apple had reduced orders from suppliers by half. I remembered what Cook had said a few years back about relying on supply chain figures as this is more complex than most realise; and I also (as above) noticed the familiar nature of these reports from Nikkei which in a day or so had negatively affected Apple's share price again.
I am not alone in this and Daniel Eran Dilger has brought his big guns to bear on this report, outlining when the same thing had happened, just before the Q1 report: the iPhone 7; the iPhone 6s; and other times - again and again, since 2013 (and I expect before). On Twitter, Rene Ritchie also mentions these persistent reports, and suggests that every media outlet that repeats these should ask itself if it is being complicit in attempts at stock manipulation.
Like I do, Dilger also mentions the unusual makeup of this year's iPhone offerings, so even if the iPhone X does appear to be low, that is not a surprise; and is certainly nowhere near the disaster than Nikkei are predicting. It seems that many outlets are just incapable of reporting anything other than negative news about Apple.

I rather like the camera in the iPhone X and do much of my photography using this, with the occasional run with my older Hasselblad, and the Nikon DSLR (D7000) I have. I used that extensively for my UK trip past year. I am not much of a movie man, even though the iPhone camera (and the Nikon) can take good clips. I have Final Cut so I am able to edit effectively if I need, but I work better in still photography.
Not so, Steven Soderbergh who has just shot his next release, Unsane, on an iPhone and, according to Ben Lovejoy (9to5 Mac), he was so impressed that says he is probably shifting from the Red Cameras he usually favours to the iPhone: "I've seen it 40 feet tall. It looks like velvet. This is a gamechanger to me".
I had an odd little annoyance with my own iPhone X this week, when the FaceID was reluctant to work. I sometimes don't look directly into the device when unlocking and after a couple of attempts it defaults to the passcode: as designed. This week, however, it was time after time, with only the occasional FaceID unlock. Then it dawned on me: I had changed my glasses. I was using s spare set for a change with a slightly thinner frame and a different color. AppleID did not like these at all, although there is a period of new learning. I swapped back and all was well.

Early last week, the WD SSD drive that I had ordered from Amazon arrived in my mailbox. I kept it at the office for a couple of days: it was a perfect prop as I am teaching a unit on computers and this week included hardware vocabulary. I must admit to being surprised by its small size: perhaps too easy to put into a pocket, or mislay.
I was fretting this week as I was unable to find my black Milanese Loop band for the Apple Watch. I had it a couple of days before and it could only be at home: I change to a polymer band when I go to bed. There had been no visitors. It had to be there. It was: a painstaking search of cupboards, clothes and trash eventually located a USB-C/USB hybrid flash drive that I had not missed, and the Milanese Loop was in the same drawer. With the amount of useful stuff I keep in there it is not surprise I missed it initially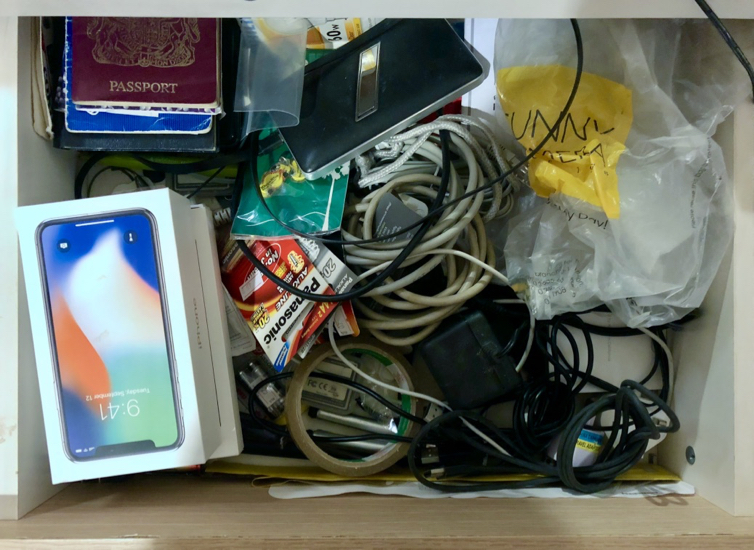 Everyone should have one: the essentials drawer

I wrote in some detail about the process of formatting the SSD disk rather than use the WD software provided: pictures included. In that article I also outlined the speed tests I ran on a selection of disks at home, with the SSD faster than anything else I have currently by a considerable margin. The internal SSDs that I have been using in my most recent Macs have clearly made a difference to performance and this external disk would make excellent high-speed access storage for some projects, albeit it at a price.

Last week, Hasselblad put out a follow-up news release after its recent announcement of the H6D-400c MS, the latest digital model with a massive 400 megapixel sensor. I tried the 50 MP H6D-50 a while back and also wrote about this in the Bangkok Post then. I was truly impressed with the images I was able to produce then, and when the mirrorless X1D appeared a few months later, with the same 50MP CMOS sensor, I thought for a moment I would like that. These are available in Siam Paragon currently at a price of 499,000 baht with 2 lenses. The H6D-400c MS is $39,999 so that is not on my horizon.
More realistically, I hunger for the Nikon D850 with its 50MP (and Nikon-made) sensor. Sales of the D850 have done well and Nikon is having a good year when many who make DSLR cameras are seeing lower sales. I have also seen this model in Siam Paragon at 120,000 or 125,000 baht, depending on the outlet.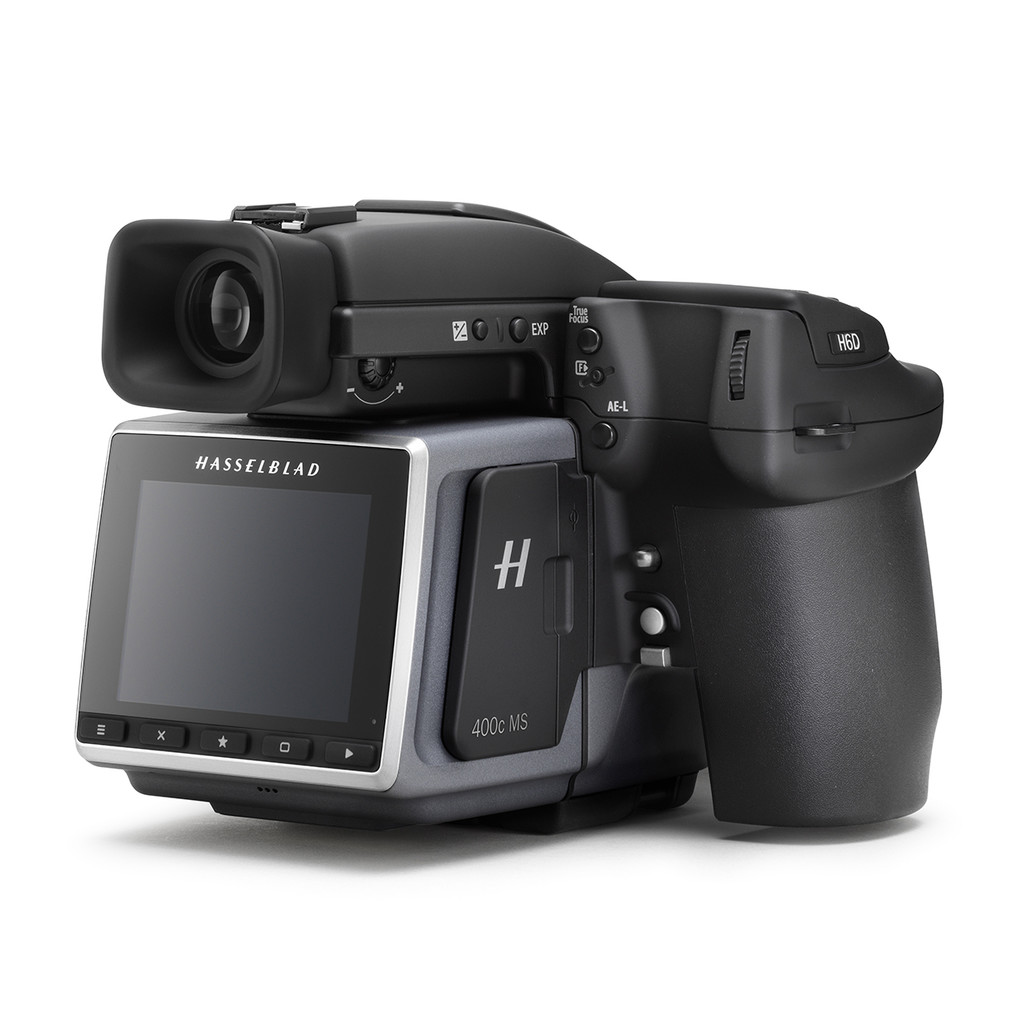 Hasselblad H6D-400c MS - Image courtesy of Hasselblad

But that 400MP Hasselblad has some super powers and the news release I saw linked to the work of photographer-entomologist (he likes bugs), Göran Liljeberg. Just the first image I saw of a stag beetle puts everything in context with the way we can zoom in over and over, with no pixellation or other unwanted artefacts. I would like one of course, but what would I do with it?

One thing I do know what to do with is the HomePod. It is being released this week in some countries and I have no idea when it will be available here. Before any release of wireless equipment it has to be authorised by the responsible agency. In the USA this is the Federal Communications Commission (FCC).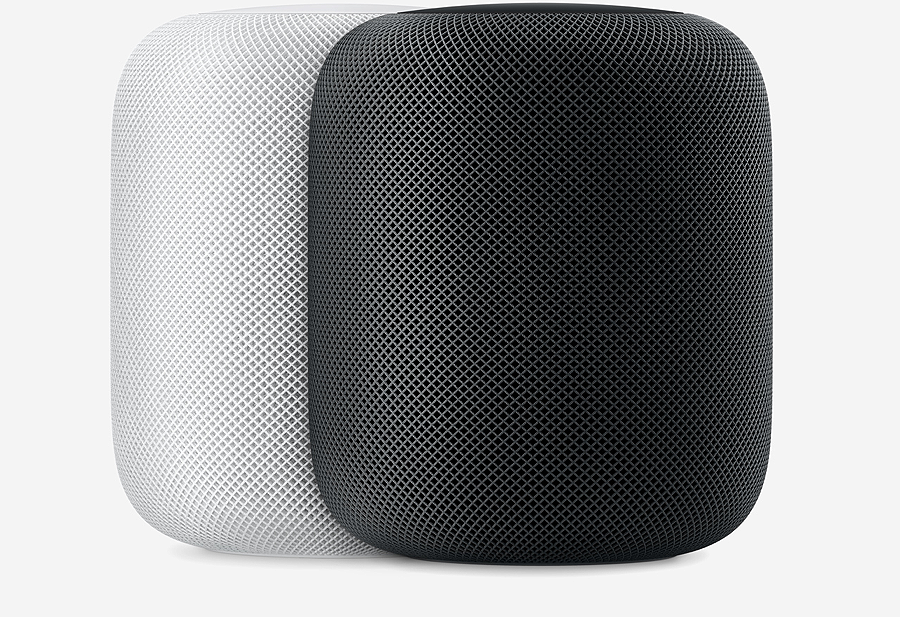 Apple HomePod - Image courtesy of Apple

My best guess would be that this will not be here before the middle of March (or later). As for pricing, with the US price at $349.00, we might expect around 12,500 baht, with VAT included (7%), although a device like this might carry additional duties, like the Apple TV, making it appear as if Apple is charging more.
First reports suggest that, although this is at a far higher price than what some think are the competition, the output is better than anything they offer. With the speakers and sensors to adjust output, the effect is as if a far higher-priced system were installed. While there are a few quibbles, MacRumors (Joe Rossignol) examines the early impressions, and links to twenty sources with comments on the device. An update (with link) tells us that a "user on the audiophile subreddit who claims to have been present at Apple's listening demo believes the HomePod, based on its size and price, is significantly better than most bookshelf speakers under $1,000."
Apple again took the step of giving test versions to bloggers and vloggers which has produced a varying level of review output, and some comments on Twitter from tech journalists who think that they can provide better insights. Maybe: or maybe that is not what Apple is after.

It is not only Nikon and Apple that are investing in their own silicon. Nokia are also reporting it has unveiled its new ReefShark chipsets (video), which leverage in-house silicon expertise to dramatically reduce the size, cost and power consumption of operators' networks and meet the massive compute and radio requirements of 5G.
This company may apear to be less important these days in the visible world of handsets, but they have a considerable portfolio of patents, and part of that comes from their ownership of Bell Labs (now Nokia Bell Labs): the place that developed the original transistor (Bill Shockley's team won a Nobel Prize for that).
The ReefShark chips were developed using artificial intelligence (AI) innovations as well as Nokia's in antenna development capabilities for mobile devices and base stations. These developments help reduce the size of antennas used in such devices while also significantly reducing power consumption.
The company also outlined the scope of its Future X architecture for 5G, the basis for its new reference silicon design and the foundation of its 5G technology and services portfolio, which will be showcased at Mobile World Congress in Barcelona next month.
Graham K. Rogers teaches at the Faculty of Engineering, Mahidol University in Thailand. He wrote in the Bangkok Post, Database supplement on IT subjects. For the last seven years of Database he wrote a column on Apple and Macs. After 3 years writing a column in the Life supplement, he is now no longer associated with the Bangkok Post. He can be followed on Twitter (@extensions_th)