By Graham K. Rogers
---

A report this week suggested that the handheld smartphone is expected to be the future of computing. Just to give it a try, I fired up the iPhone, linked that wooden Orée keyboard to the device and started typing in iA Writer. I am using that as I will be able to pick up on any of the other devices I have - Mac or iOS - and continue work. As I (and others) keep writing about the debate on so-called desktop class apps, these are immaterial: what I am focused on is the task.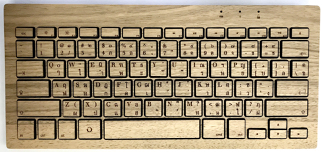 Orée Keyboard in Walnut
Quarterly Results and Crying Wolf
We were told last week that Apple is to announce its Q3-2017 results on 1 August, so in the next couple of weeks we can expect all manner of dire warnings in articles about Apple and how it is doomed, which is a ploy (in my opinion) to drive down the share price. At the right time, some will start buying, and others will start recommending investors buy. Healthy profits follow. Many analysts cite how the price has dipped in the last week/month/3 months and indeed there are fluctuations, but a look at the 5 year and 10 year charts show a steady rise in share prices.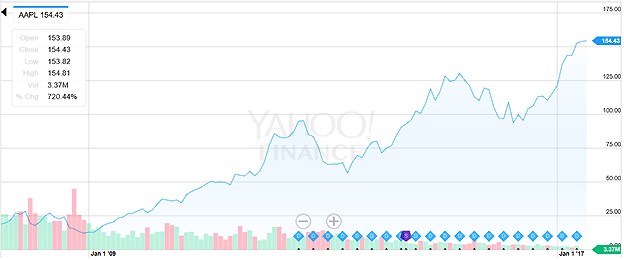 Apple 10-year chart - Source Yahoo!

I was talking to someone from Apple at the announcement of the original iPhone and he was pleased that the shares he owned had risen on the news of the new smartphone to $200. Remember that in the interim there was a 7 for 1 split, so those shares were just under $30 with that taken into account. This week the price is $144.88, but once the rumor mill is in gear, we could expect a small drop then after about 7 August it will start to creep up again.

With great glee this week, several sites reported that Apple's share of videos being sold through the iTunes Store had fallen in relation to other players in the market. However, two things need to be added to understand the whole picture. First, the market is much larger these days, and despite falling share Apple is selling more, so profits in this area are growing. Apple never seems to worry about share: profit is the main criterion; apart from the user experience and making good devices.
In addition - and this is similar to what some call cannibalisation in the hardware field - more people are using services like Netflix or HBO (where available) and Apple takes a cut of those subscriptions. Every time I pay my Netflix or iFlix fees, Apple has 30% for providing the platform. That smaller market share may not matter at all.

The main worry for many is the next iPhone. I even have queries from the mini-market owner at my condo asking me about this: "2 months?" he said when he buttonholed me the other day. I just smiled and said that I didn't know, adding "Maybe". I really don't know and I have given up reading the contradictory rumors about this new device, what it will or will not have, its colors, its price: everyone is an expert.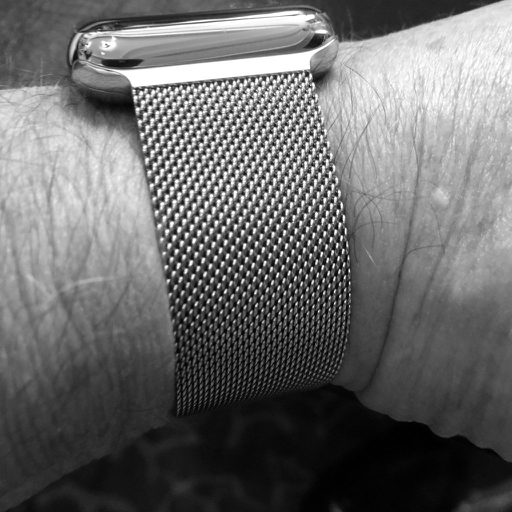 As I write this, a newsflash tells me that "Apple has just weeks to fix its fingerprint problem" (wring hands mode, ON). When I first read this (on the Apple Watch, actually) I rolled my eyes and summoned the spirit of Trip Chowdhury, who famously pronounced - one of a series of negative Apple reports from him - that Apple only had 60 days to produce a Watch or it would fade away. Needless to say, that produced much derision. Apple released the Watch many months after the Chowdhuri deadline and still survives. The Motley Fool called this perhaps the worst analyst call in history. We don't hear much from Trip Chowdhuri these days, but a search on Google will produce a list of Apple howlers.
There have already been a number of stories about the screen and the fingerprint scanner being moved to the back; or not. This week, as a sort of final thrust at an Apple fail, Barrons suggests that the problems surrounding the fingerprint scanner are so difficult that Apple may ship the iPhone without this feature. This is preposterous (Ben Lovejoy, 9to5 Mac). That rumour, starting with the Barron's claim, was repeated several times during the day (Tuesday) and grew as it spread.
As so many features work with TouchID, like Apple Pay (where available) and online purchasing, to pull such a feature would make the iPhone dead in the water. Apple will have a solution by the time the iPhone ships, and if there is a problem, the iPhone will not ship until it is solved. There have been minor features, like the Depth Effect (with iPhone 7 Plus) that we were told was to come with a later update; but the AirPods were delayed until such time as an undisclosed problem was fixed. Unlike some companies, Apple does not release untested products (no matter what some critics think).

I have been writing about Apple for almost 15 years and I know nothing. MacDailyNews notes that the silly season is starting early this year. I will wait until the next iPhone is announced. Mind you what happens then is that everyone looks at the outside and pronounces it a failure for one reason or another as seems to have been the case since the iPhone 4S. I take the time to read the specifications and make some guarded comments, but wait for more detailed opinion until I have some facts. My two main sources for such a daring approach are iFixit which tears the device down as soon as they are able; and AnandTech who are slow to come to press, but extremely accurate with benchmarking and their opinions on performance. You can either go with the Apple is doomed gang or wait for some facts.

As the Macalope noted this week in another takedown of an Apple critic, the failed Apple Watch is actually outselling all other brands except Rolex. That is filed along with the failed Touch bar on the MacBook Pro, for which developers are still adding access to their apps, and the AirPods which will obviously fall out of users' ears when they run. That one died a slow death when articles started to appear and the writers - try as they may - could not make them fall out.
Almost all of the above was written on the iPhone with that Bluetooth keyboard and (apart from screen size) I am at a loss to see any difference to using the Mac or iPad Pro. Mind you, some cannot seem to manage with a smaller device and it was interesting to see a link in a Tweet from Jim Dalrymple on The Loop that showed a lady on a train in the UK, who is using an iMac (Helena Horton, Daily Telegraph). There may of course be a logical reason. . . .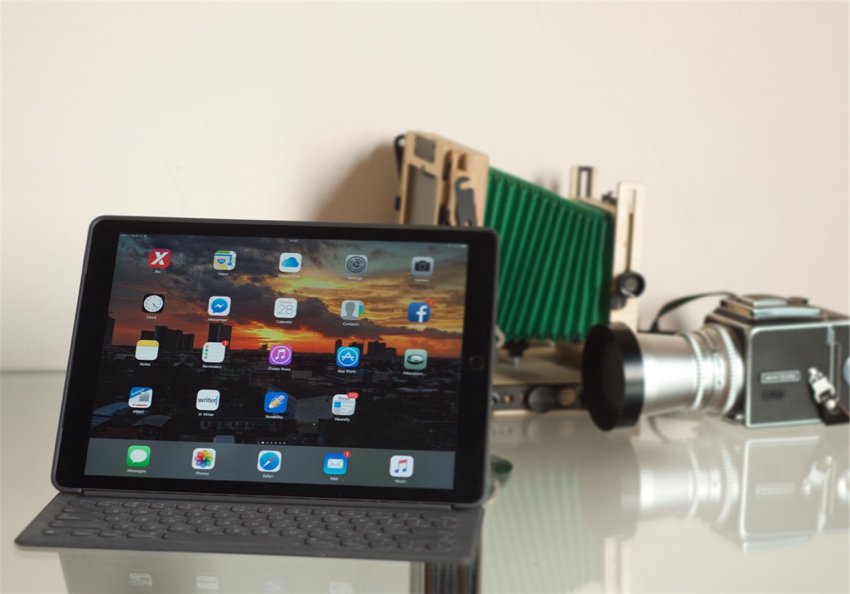 Having arrived at work, I switched to the iPad Pro, although before leaving home I did check that this file was on the MacBook Pro and my iPad Air2. It is immaterial to me, give or take some adjustments to different keyboard styles, which device I work on. In my final preparations, I switched to the Mac and moved some information around, before bringing in images for the upload.
Along with the theme that Apple is doomed again, I just read that Samsung is rumoured to be about to announce a larger profit than Apple. Looks good in a headline, but there are a few riders, such as the range of products Samsung has, Apple is yet to announce its own profits for the quarter, and Samsung has just released a new phone, which had a problem or two with a button (didn't something like that happen last year?).
Neither Samsung's or Apple's figures have been released yet, but what does that matter to Wall Street? They will have their own estimates, probably in a week or so, and if Apple does not meet them, despite its own guidance (what Apple anticipates earning), then Wall Street goes into a tailspin. For the record, Apple's guidance (from the Q2 report) for the quarterly results to be announced on 1 August shows,
revenue between $43.5 billion and $45.5 billion
gross margin between 37.5 percent and 38.5 percent
operating expenses between $6.6 billion and $6.7 billion
other income/(expense) of $450 million
tax rate of 25.5 percent
but what does Apple know?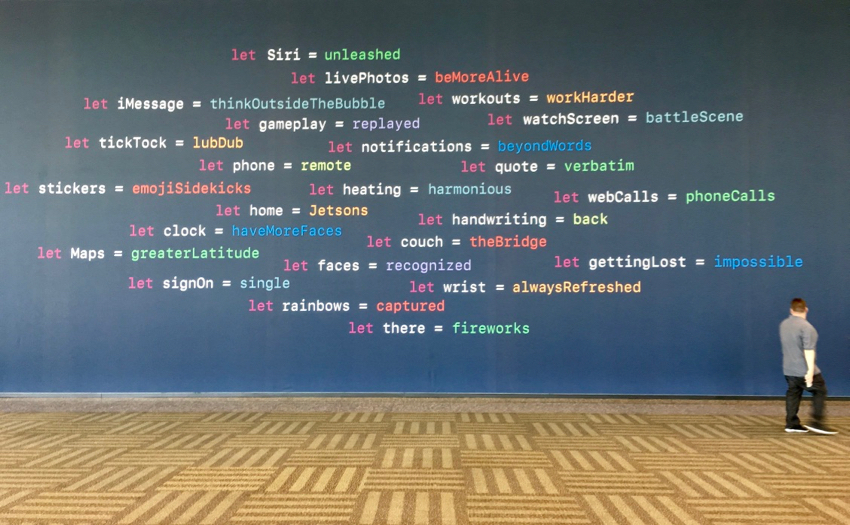 Technology Licensing
Apple does have two problems on the horizon and as had been the case in the past, these both involve patents: Qualcomm and Imagination. Both are likely to turn nasty before they are resolved. Like Samsung, they may never actually be fully ended as that company now tries to beat Apple at everything, even at the risk of rushing some technology to market before it is ready. Remember, too, that a lot of Samsung's profits come from Apple purchasing its chips and OLED panels (Ben Lovejoy, 9to5Mac), something I just do not understand: why support a company that stabs you in the back over and over?

We are aware of the flaming phones last year, although many writers on Android, usually vociferous about Apple, managed to keep relatively quiet on that. One writer who only ever reports Apple faults, wrote nothing on the Samsung faux pas until it was all over, but did manage an Aha! moment when a single iPhone caught fire: on a hot day, after taking photographs (you have to ensure the camera is off), wrapped in trousers, in a car parked in the sun.

None of the unusual circumstances were mentioned, which is par for the course: several iPhones have caught fire over the years, including a well-publicized incident on a plane, although most were due to unauthorized (and botched) repairs or non-standard chargers. In those cases, while the initial incident received widespread circulation, outlines of the causes after investigation were hardly reported at all.

A number of reports have appeared concerning Samsung's Bixby and the way an update has prevented the button used for this being reassigned by users. Business Insider (Jeff Dunn) has a fair summary of the situation and some implications. I do note that one of the critical articles is from Android Authority, who notes that it is now fixed, but in the original piece calls this a "dumb move" (Scott Adam Gordon).


The Qualcomm dispute is not just with Apple. A number of other companies have weighed in over the alleged unfair pricing, particularly with the FRAND technology. This came up a few years ago with Apple v Samsung and refers to essential features that all companies use and so are licensed in a Fair, Reasonable, and Non-Discriminatory way. That should mean that everyone pays the same price.

One of the other companies who are offering support (amicus) is Samsung. Like the Korean company in its earlier dispute with Apple, Qualcomm is asking the international Trade Commission to block imports of iPhones, although that would only affect the USA: the world is much bigger these days.


The problems with (or rather, For) Imagination Technology are of a different nature. Apple used the company's chips for several years and then, they say, moved on. When it was announced that Apple had stopped using the Company's products, the share price of Imagination dropped and it is now up for sale, although it has a hoard of bankable patents. It also claims that Apple cannot make its own chips without using Imagination's technology, which Apple disputes.

The situation had a twist last week when it was discovered that, having already recruited a number of former staff from Imagination, Apple had set up a new office in Saint Albans, not far from the offices of Imagination in Kings Langley (James Titcomb, Daily Telegraph). I went through there a couple of times last year as it is not far from where my parents live. I may well take a drive past again when I visit in a couple of weeks' time. When I first heard of this on Twitter last week I wondered if the reason were to attract Imagination staff who lived in the area, so that they would not need to relocate.

It seems I was right.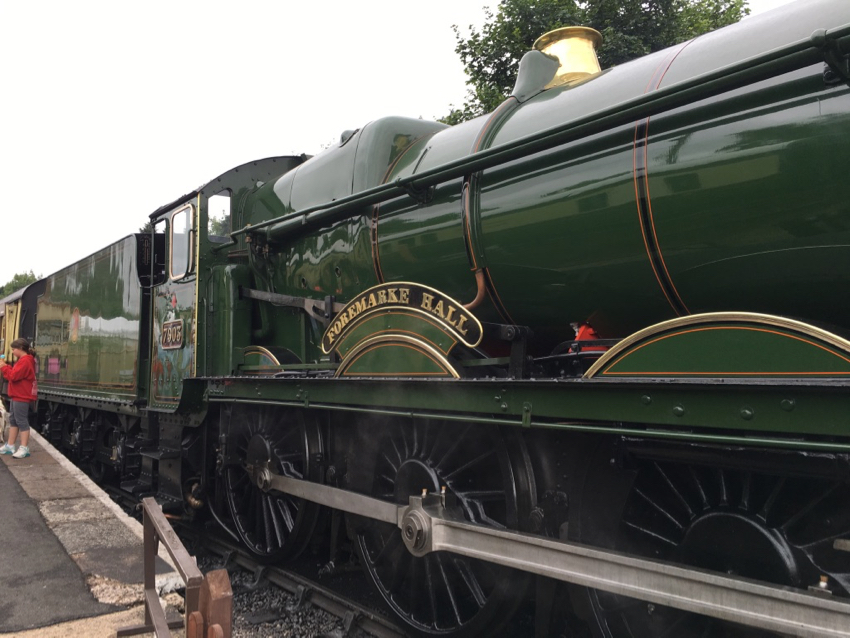 Graham K. Rogers teaches at the Faculty of Engineering, Mahidol University in Thailand. He wrote in the Bangkok Post, Database supplement on IT subjects. For the last seven years of Database he wrote a column on Apple and Macs. After 3 years writing a column in the Life supplement, he is now no longer associated with the Bangkok Post. He can be followed on Twitter (@extensions_th)