By Graham K. Rogers
---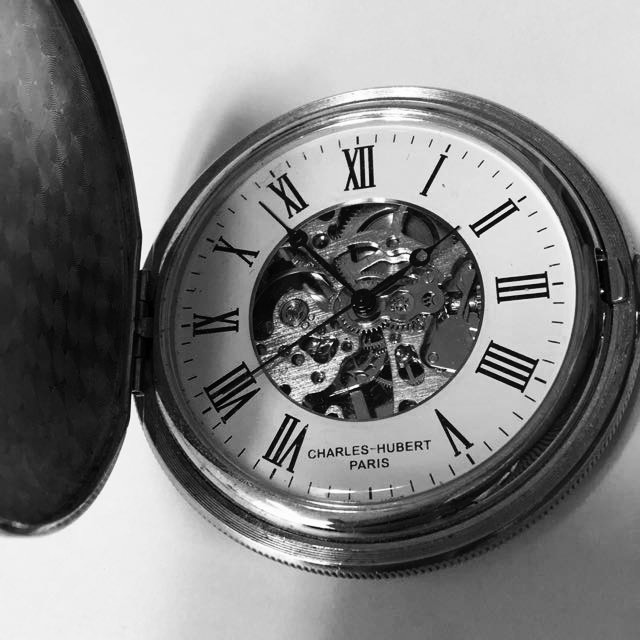 It is iPhone rumour time again and in the last few days things have stepped up again with a widely-circulated idea about the display for the iPhone 8 display and for future use of OLED by Apple. Despite this being put round by numerous sites, if we track back, there is often a single source and it is based on obscure figures out of China or Taiwan. There is also an occasional suggestion that if Wall Street Journal is part of the rumour, this could have been a leak from Apple, like last year's early stories about the removal of the 3.5mm headphone jack.
Not only have we been hearing about the iPhone 8 and sometimes the iPhone X (a 10-year celebration model), but this week I also saw some references to the iPhone 9. With so many hit-hunters chasing the same rumours, this is becoming less fun.

With all the angst in the USA currently, and a number of shootings of Indians (which does not even have the thin excuse that they are Muslims), along with the desecration of Jewish cemeteries, there is a concern about racism and negativity towards others. I was a little disturbed therefore to see in Patently Apple that Apple was being sued (and for large amounts) concerning racial profiling in the State of Maryland.
As part of the case, the plaintiffs outline the details of what happened to them - in some stores it seems that ordering an iPhone is suspicious behaviour - and included other examples in which blacks had been racially profiled.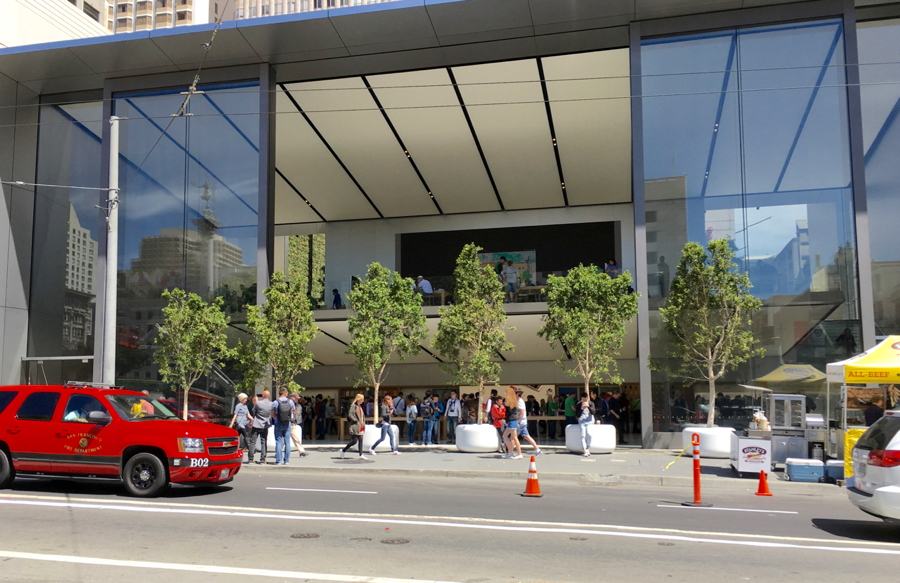 Apple Store, San Francisco, June 2016 - no suggestion of racism here

With the public statements that come out of Apple regarding equality, I find this hard to believe, but Tim Cook cannot be in every store all of the time. That suggests local appointments may be ignoring Apple guidelines. This is exacerbated by part of the Plaintiff's case, which states, ". . . the Defendant has previously been accused, both domestically and internationally, of racial discrimination at its Apple Store locations, and a string of similar complaints suggest a pattern of racially biased policies and practices. . . ."
That would suggest further training may be required and those in the company carrying out such practises need to be identified and dismissed.

A couple more articles out of Patently Apple in the last couple of weeks also caught my eye. Both concern Apple manufacturing in different ways. The first is a patent filing for "next generation fabrics" formed from "layers of material such as fabric and polymer" that could be used to house structures that are formed using fabric such as a tablet computer. . ." This also seems to describe the Smart Keyboard that was produced for the iPad Pro, but there is much more that could be done with this type of manufacture.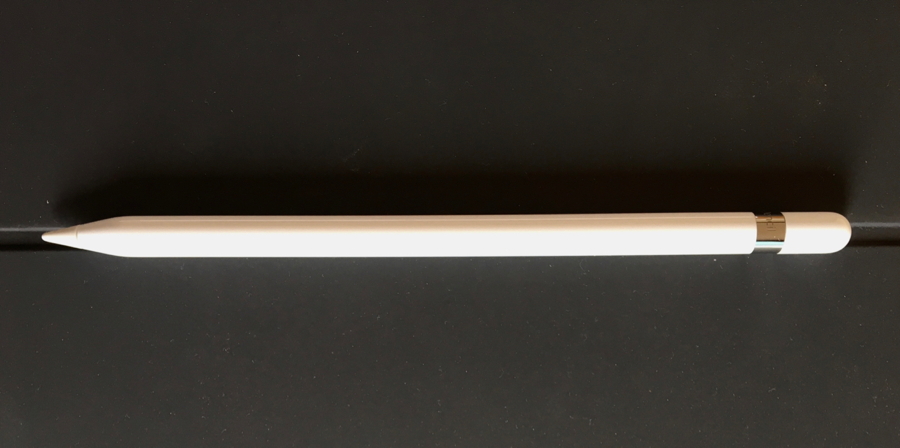 Apple Pencil on Smart Keyboard

And that brings me neatly to the other item and this also has political undertones, with the insistence by the current president that he would bring manufacturing back to the USA, which will be all very well if those who voted for him are happy to pay more for their cars and computers. Towards the end of last month, at the Apple Shareholders' Meeting, Tim Cook mentioned that Apple spent some $50 billion last year for manufacturing in the USA, buying products from companies such as 3M and Corning. That is not everything, of course, but it could give Apple some leeway with reasonable people.

It was announced this week that Apple Pay has arrived in the Republic of Ireland (Mikey Campbell, AppleInsider) with support for two banks, which now makes 14 countries worldwide: Australia, Canada, China, France, Hong Kong, Japan, New Zealand, Russia, Singapore, Spain, Switzerland and the U.K. and of course the USA. An earlier article also suggested that Taiwan is about to join the club with Mikey Campbell writing that "Taiwan's Financial Supervisory Commission recently granted seven banks approval to provide Apple Pay services in the country."
As for Thailand, this may be one of those services that never appears or just suddenly arrives seemingly out of the blue. When I ask, certain people tend to avert their eyes and look into the distance as if the question was never floated.

Following a new advertisement from Apple on the note-taking capabilities of the iPad Pro and a related article by Federico Viticci (MacStories) on the potential of note taking with the device, I noticed one of my former students was using an iPad Pro. She is a graduate student and uses the device with an Apple Pencil extensively for taking notes as well as marking up PDF journal articles she has to read.
Although I have the Apple Pencil and certain apps, like Notability which synchronises with iOS devices and the Macs I have, I tend to use IA Writer and just type notes as and when I need. That app also synchronises across the board. It is not that I don't take notes: I am more likely to use paper. Indeed at WWDC last year, I think I was one of the few (if not only) users of a notebook when all around me was a sea of notebook computers. I prefer to focus on the content, rather than the keyboard.
I still have piles of notebooks including the one in which I took notes for Steve Jobs 2007 iPhone introduction. That is on the top as I use this as a specific teaching example when I try to guide students to the use of paper rather than starting in Word for Windows, which would be about five steps into my writing workflow: think, plan, draft 1 (paper), draft 2 (text editor), and then onto formatted text.

I tend to carry a notebook around with me and have lightened the load considerably in recent times. Now I no longer carry a DSLR, just the iPhone; no computer, using a notebook; and I don't even bother with a backpack now. On special jobs I do load up of course, but who needs all that weight, especially with the number of checks these days by security guards who don't have much idea what they are looking for, but focus on westerners and teenagers here.
I have taken to using a small Moleskine notebook recently which this slips into my pocket if needed. I also tend to write on only one side of the paper, unless I need to go back and add additional ideas or comments. I do this with almost all my writing output, but it is a really hard job to persuade my students to take similar steps. They then wonder why I savage their work with a pen when they hand over what they have written. My students all think they are experts at writing English when they cannot write properly in their own language. But who needs to listen to the teacher, eh?
It was interesting to see an item in New Yorker this week (David Sax) on the Moleskine journal which is used by more people than one would think. Sales hit 17 million last year and Sax notes the resurgence of analog, which I have also embraced in the use of a second hand Hasselblad camera. He notes: "We may eagerly adopt new solutions, but, in the long run, these endure only if they truly provide us with a better experience. . ." and his analysis of the reappearance of analog is worth a look.
This also links neatly with an item I spotted on CBS news about the resurgence of the teaching of cursive handwriting. I had to learn the Marion Richardson script at school and once we had reached a certain level we were able to swap our inkwells and nibs for real Osmiroid fountain pens (these are collectibles now) with italic nibs. I am afraid that when I look at examples online, my output was never as good, which was why I took to computers so eagerly.

With the motor racing season starting soon, I am OK with the MotoGP races as I already subscribe to video feeds from Dorna AG and look at these on the iPad, usually feeding them to the TV via AirPlay. Formula One is a little different now that I have unsubscribed from True and have no cable TV. Too much for almost nothing I wanted (and I am not paying 1500 baht a month just for F1). However I had a glimmer of hope last week when I saw there were Star TV subscriptions and one was specifically for Formula One. I will be checking this out and hope that (fingers crossed) that I will be able to watch, Dorna style: presuming True does not block this.

Tomorrow, my article in the Bangkok Post, Life section is on the BeatsX earbuds that I bought recently and will be giving away as soon as I can unload them. . . .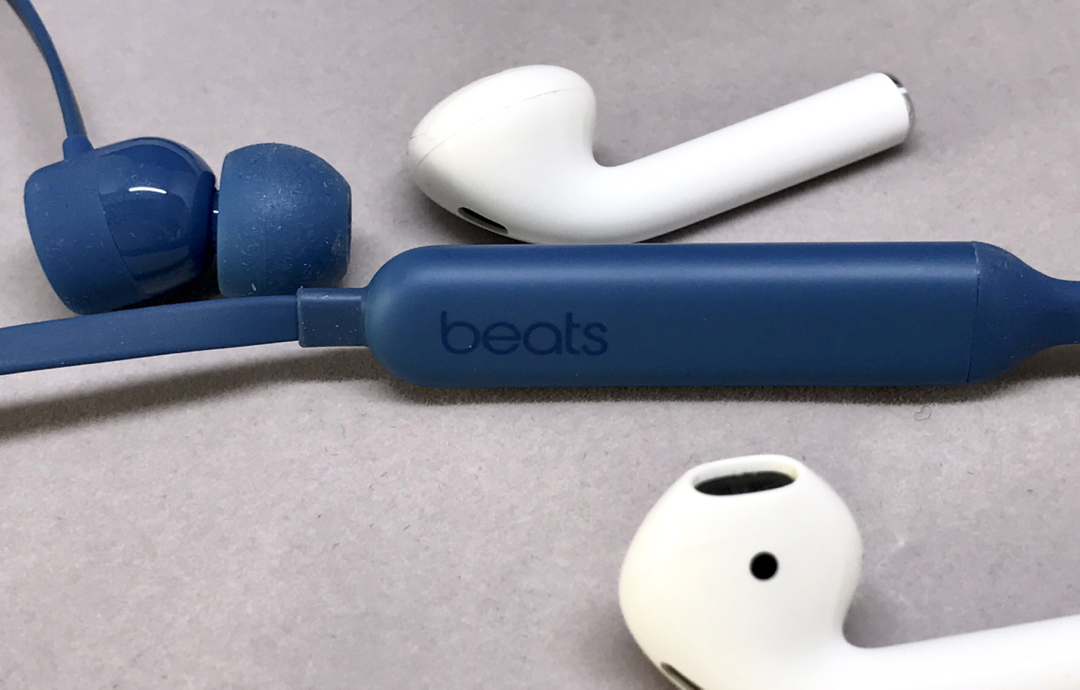 Graham K. Rogers teaches at the Faculty of Engineering, Mahidol University in Thailand. He wrote in the Bangkok Post, Database supplement on IT subjects. For the last seven years of Database he wrote a column on Apple and Macs. He is now continuing that in the Bangkok Post supplement, Life. He can be followed on Twitter (@extensions_th)