By Graham K. Rogers
---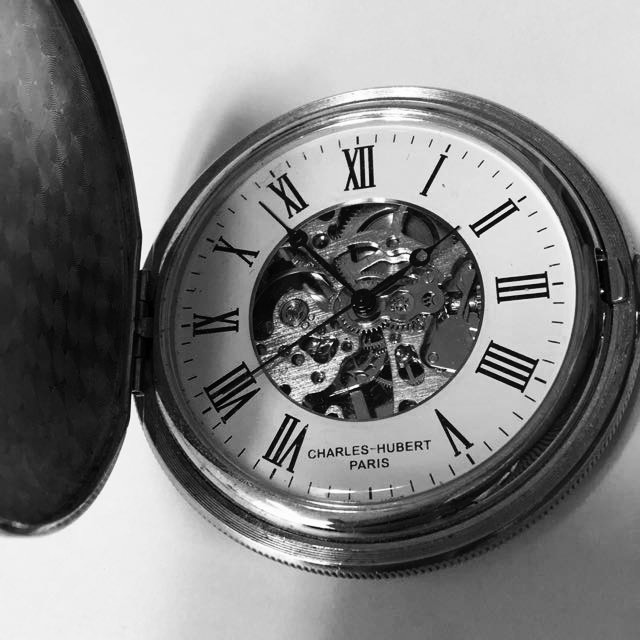 Right on time, the doom merchants spring into action and we are warned once again that Apple is about to lose or something. To be honest this is an all-year activity, but it does reach a peak usually just before Apple announces its Quarterly financial results. As the figures are to be released on 31 January, with its Q1 2017 results, a couple of weeks before is about the right time for Wells Fargo to be in the vanguard of those predicting danger ahead.

A report on Barrons (Tiernan Ray), tells us that Maynard Um says that while things are likely to look good for the upcoming results, beware the Ides of March or something. And frequent Apple bear Toni Sacconaghi is recommending Apple shares for the moment, but the sting in the tail is that growth (he thinks) is finished and 5 years down the line it will be a different story. I expect that by then he will have made a dozen or more recommendations that Tim Cook should be removed.
However, he does say that he disagrees with Peter Thiel who thinks that "the age of Apple" is over. Some sense does appear in the same CNBC article when Brian White is quoted and warns that the iPhone is not the only thing that Apple does.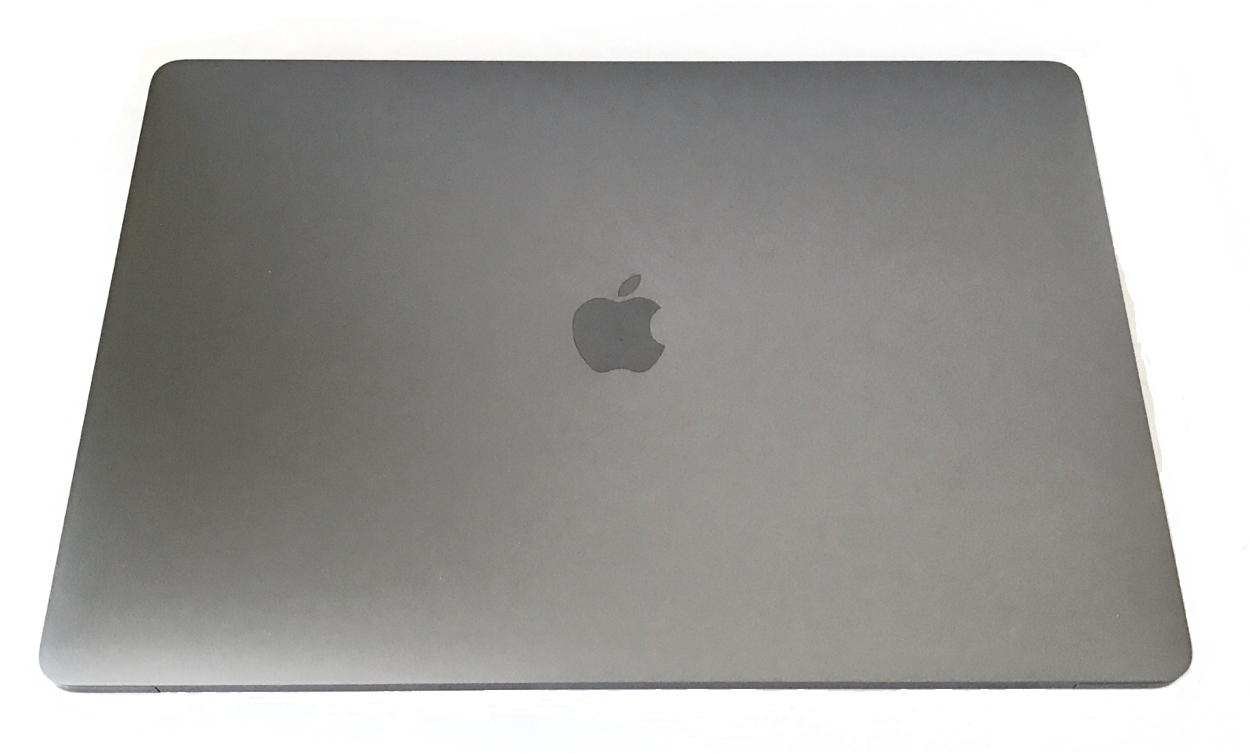 Although the PC business is contracting and Apple did not have any Mac releases until late in the year, it is still holding at number 5 in worldwide shipments with a 7.5% market share and shipments in the 4th quarter of 5,440,000, trailing behind Lenovo (1st), HP, Dell and Asus (Juli Clover, Mac Rumors). Bear in mind that Apple computers are not bargain basement stuff, so if we suggest a theoretical average of $2,000 for a Mac, that is around $11 billion just on Macs for the quarter. Let's be conservative and refine that to about $8 billion.
What we also need to remember is that, as well as iPhones and Macs there are services like iCloud, iTunes and the Mac App Store; as well as "other" like the AirPods, the Apple Watch and accessories. The ship isn't sinking yet, although many desperately want this to happen and are on record as hating Apple, resolving never to own any product from Cupertino. At least I have tried Samsung and Android: a ghastly experience after iOS and the iPhone.
In comments on the Gartner report that had those sales figures (Graeme Burton, Inquirer), it seems that while sales of computers by most companies fell, Apple saw a small rebound, but growth is not expected in the sector.
However, Patently Apple spotted an additional comment from Ranjit Atwal, research director at Gartner that was carried in Computerworld. It suggests Apple's combination of iOS and macOS will overtake Microsoft in the next year or two. That, as Jack Purcher suggests, would have put a big smile on Steve Jobs' Face.

A number of people I know think the time has come for macOS and iOS to merge so that the Mac can run iOS apps and vice versa. I am still dubious, but there is a heavy overhead for Apple to maintain the two separately, so what if? . . .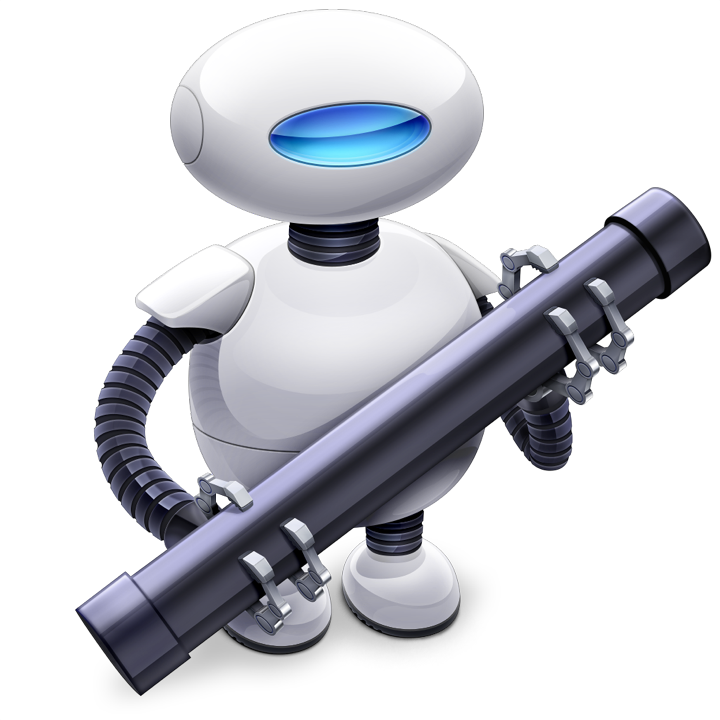 Some of the ideas came to the fore recently when an article by Sal Saghoian appeared on Mac Stories. Sal was relieved of his position at Apple recently but is still an advocate for the many automation options that are possible. The ideas in the article were taken further by comments on iMore by Rene Ritchie in an item: "Merging macOS and iOS at the app level." He took the opening sentence of Sal Saghoian's article and pushed the ideas.
In the middle of this, it was reported that Chris Lattner, Apple's head of developer tools had left the company for Tesla because of what some speculated was because of Apple's focus on secrecy and closed systems. This was supported by a Tweet from a friend, who turns out may not have been a friend after all, or at least was not privy to Lattner's thinking (Bryan Chaffin, The MacObserver). Chris Lattner himself Tweeted that this was wrong and in an email he downplayed his own importance and praised Ted Kremenek, who will replace him at Apple.

One blot on the record, that was taken up with some glee by Apple's perennial critics was that the over-rated Consumer Reports declined to endorse the new Macs because of weird battery figures that they (and no one else) saw. Needless to say, Apple took a look and there were discussions. It appears the fault was both down to Apple and to Consumer Reports who, in testing turn off the caches. I know of no one who does that and so the test is not (to me) normal use.
There was also a problem that Apple fixed and Patently Apple report that "battery life fluctuations were due to 'an obscure and intermittent bug' that related to reloading icons in the Safari web browser on the new laptops." Brian Heater on TechCrunch among others also has comments on this. Consumer Reports reran the tests and now recommend these computers, so those who rushed to print with the Sky is Falling just to file another "Apple bad" story, may have been a little premature. Again.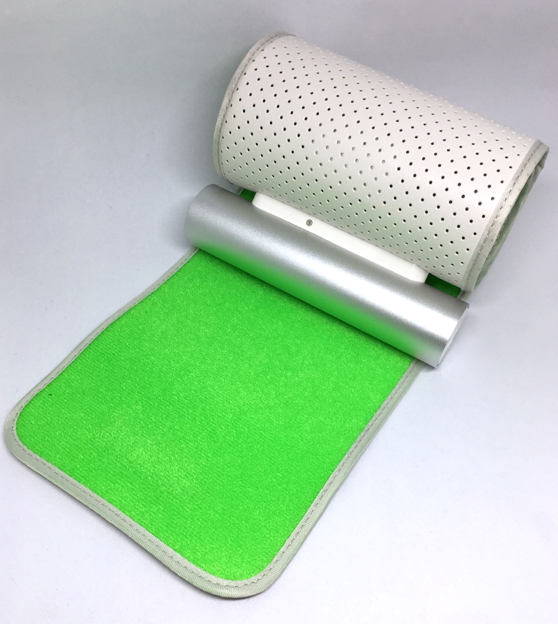 Another story out of Patently Apple examines a filing that suggests there could be some other wearable devices for health applications in the future. A lot of the research Apple does hardly ever sees the light of day, while some is buried so deeply that no one really notices. Examples include some of the industrial processes used in making iPhones and the Apple Watch. It makes no difference to a user, but does to the efficiency of manufacture.
There are also other reasons and I discovered something this week when comparing a Chinese power adapter and the one that Apple makes for the iPhone: the solder used for components does not melt with a soldering iron, so it is not lead (melts at 327.5° C), which is better environmentally and is unlikely to fail at high temperatures. A nice little touch. You can read more in my Bangkok Post column next Wednesday (18 Jan). My current article is also online and covers Improving Connections to the new MacBook Pro with new cables for USB-C (so hard to find here) as well as ideas on Backups and Data Loss

I also think there is potential for the pairing technology that Apple developed for the W1 chips in the new AirPods. I have been running these for a while and tend to enjoy their ease of use, apart from one thing: Siri. Most comments I have seen online have all been positive, apart from one. Last week I saw a Twitter comment from Owen Williams who wrote that AirPods were so bad that he was taking them back. I rolled my eyes: there's always one who has to aim for headlines.
That comment was followed up by an article on Medium, with the sweeping headline, "Apple's AirPods are junk, and it's all Siri's fault". Junk implies uselessness and this is certainly not the case. This sounds more like a cri de coeur of someone who is desperate for a few more hits.

The article starts by praising the W1 pairing and then hits on Siri. I must admit that Siri rarely understands me: on an iPhone, on a Mac, on the iPad. It improved when I switched from the US voice to UK, but it is not perfect. And on the AirPods it is indeed hit and miss. In the quiet of my home, I can command "Radio. Alternative" and after a pause my ears are filled with what Apple deems is alternative music (ok, it's not Beats 1 and it's not Opera). When I reach the BTS suburban rail system or Siam with all the ambient sounds it is somewhat random. So I reach into my pocket and adjust the volume, or turn it off or whatever I want.
This inability to make oneself understood by a machine voice is not junk; although improvements can and need to be made. Speculating of course, but I think Apple is working on Siri improvements and has been since this voice control first appeared.
An interesting article on AppleInsider (Mikey Campbell) suggests that Apple had been working on the concept of AirPods since 2015: "the depth at which Apple dives into sample scenarios and contingencies offers insight into the complexity of producing a high quality pair of completely untethered headphones."

We heard this week that Adobe is apparently working on a "Siri" for photo-editing. Several sources carried this including FastCode Design (Mark Wilson) who outlines the ideas. As soon as I heard about the concept, I was reminded of the famous scene in Blade Runner where Deckard (Harrison Ford) gives commands to a computer to zoom in, enhance and eventually print a photograph that leads him to a suspect. This scene is available on YouTube. It is interesting to look at older movies and see the technology speculations of the film makers. Examples are the touch screens in Minority Report, communication devices in Star Trek and the 1937 Movie, The Shape of Things to Come had wide-screen TVs with two-way communication and tablet computers.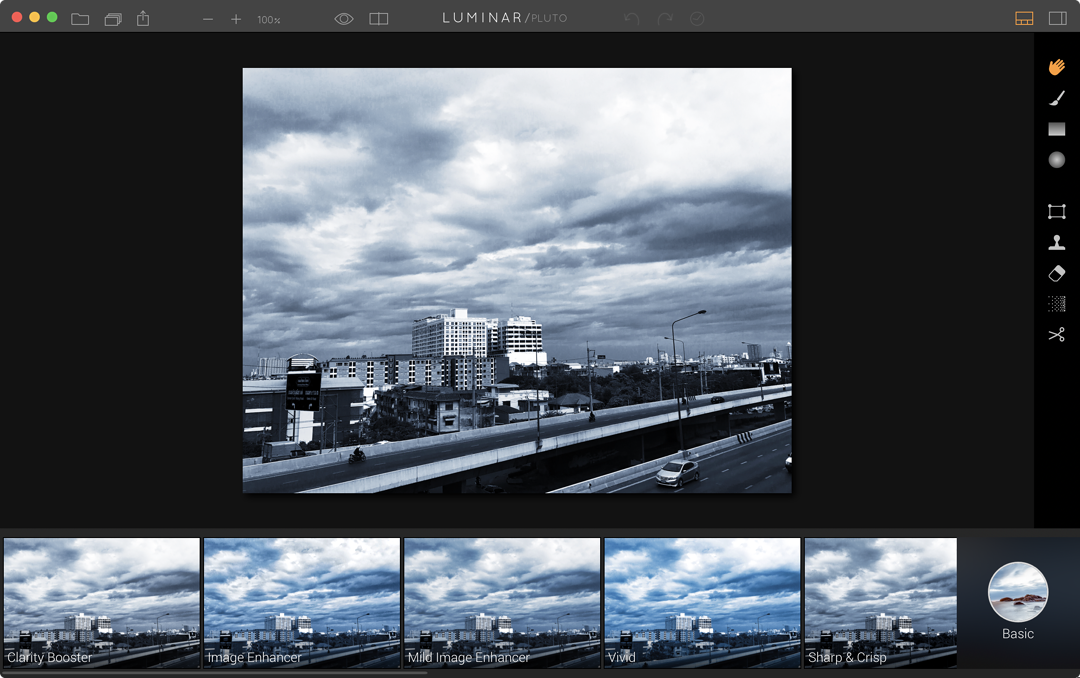 Additional Notes
If anyone bought Macphun's Luminar when it was released, there were a number of presets included. When looking at it earlier in the week, I discovered that a few more free presets collections are now available online. These also work in the Photos extension.


It was widely reported this week that Apple is to increase the size of apps on AppleTV from 200MB to 4GB (Juli Clover, MacRumors). Not that there are that many apps in this part of the world, but I will have to be careful as I have the 32 GB version of the AppleTV. Any bets a larger AppleTV (128GB, 256GB) will be coming soon?


There was a slight hiccup in the iTunes app store last week when the Find Airpods app ($3.99) appeared and then was removed by Apple, because (according to the developer), Apple "didn't like the 'concept' of people finding their AirPods". A shame that: perfect for when one of these slipped down the back of a chair. As suggested by the developer, I made a claim for a refund from Apple and had a couple of grovelly letters before one telling me I should have the refund within 10 business days.



Graham K. Rogers teaches at the Faculty of Engineering, Mahidol University in Thailand. He wrote in the Bangkok Post, Database supplement on IT subjects. For the last seven years of Database he wrote a column on Apple and Macs. He is now continuing that in the Bangkok Post supplement, Life. He can be followed on Twitter (@extensions_th)