By Graham K. Rogers
---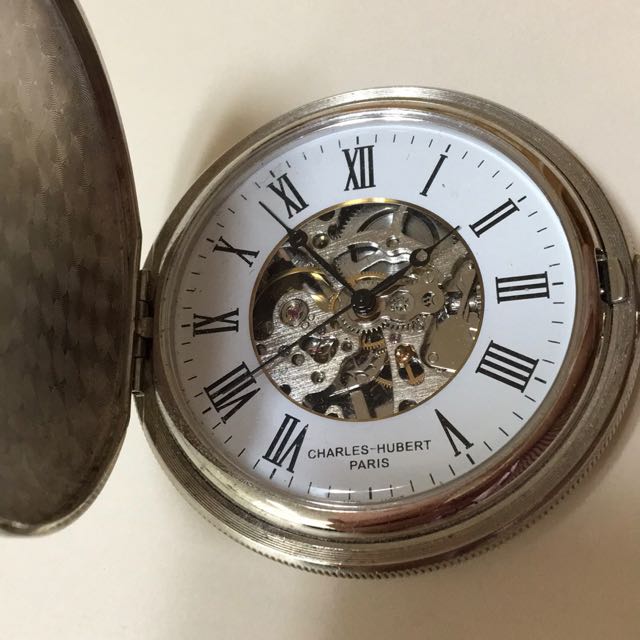 When a magician waves his hand and says, "This is where the magic is happening", the real trick is happening somewhere else (Thaddeus Bradley, Now You See Me)

I did stay up and watch Apple's event this week which started at midnight here, but I didn't even take notes. When I woke up, a few specifics came to mind: the most significant parts of the information Apple put out.
Just before the event there were reports that the iPhone 6s had been the world's top selling smartphone in the last quarter (14.2 million; 4.2%) which surprised a number of people, but then the iPhone 6 (2 years old now) was at number 2, and the darling of those who go for anything that is not Apple, the Galaxy S7 Edge, was at 3 with 2.4% of total sales (StrategyAnalytics. Not doing as well as some have been claiming has it? [My source for this was MacDaily News.]
I also took the time to read the technical specifications of the new devices: there is always something there that those rushing to publish online miss. A surprise to me was that the new iPhone was not being shipped this week as has been the case before, but one week later: 16 September, giving Apple more time to ensure that supplies are available. As has been the case before, some who order online may be lucky and have theirs delivered a day or so early. Apple also decided not to put out the figures for sales over the first weekend: they say that this is because they know supplies will be short. There was considerable speculation over this of course.

Although the iPhone 7 was (almost) a given, and many of the features had been rumoured for a while, the announcement itself still had enough to make it a worthy upgrade. The new headphone technologies are alone worth separate articles, and I look forward to AnandTech comments on the AirBuds. We also heard about the Apple Watch 2 which had one or two surprises.
There were a couple of hors d'oeuvres by way of Nintendo who announced the arrival of a Super Mario game on the iPhone; and an upcoming change to iWork which will allow collaborations on Keynote, Numbers and Pages - on iOS, Macs and PCs via a browser. These are almost footnotes but have a significance in the overall way Apple devices work together.
Apple Watch
All along critics have panned the Apple Watch and called it a flop. In its release year the Watch climbed to second place in lists to place it just behind Rolex: a $5 billion flop. As well as updating the OS, Apple is improving the hardware and also consolidating: adjusting the models available. The top of the line Apple Watch Edition, which might be 600,000 baht here, is gone. People still prefer Rolex and other high end brands.

In a week or so, along with Apple's other operating systems, a new version of WatchOS is to be released. This will have some features that are designed specifically for the updated Apple Watch Series 2. Many commentators miss the importance of the invisible changes that Apple makes underneath, focussing only on the case, the glass, the faces.

A new twin processor design means that the Watch now handles data far more quickly. The new Watch has enhanced brightness so the device will be easier to read. A GPS module also means that the Watch can be used without an iPhone for running. Other enhancements include waterproofing (for swimming, not scuba diving).

The most interesting technical part of the waterproofing for me was the onscreen image showing that, after immersion, the speaker is used to force water out of vents to keep the device dry. We were also shown a video of a device apple created to test watches through simulation


The Apple Watch comes in aluminum and stainless steel: there is no Apple Watch Sport now. The aluminum cases in 38mm and 42mm sizes will come in in gold, rose gold, silver or space grey aluminium. The stainless steel, again 38mm and 42mm come in silver or space black. The Apple Watch Edition model is now made in a white ceramic material. I would hope that more colors might be made available in a few months.

The prices start at $269-$399 for the aluminum case; $549-$1049 for the stainless steel case; rising to $1149-$1499 for the Hermes versions; and $1249 (38mm) and $1299 (42mm) for the ceramic Apple Watch Edition. The Apple Watch series 1 is also available and this has the same processors used in the Series 2.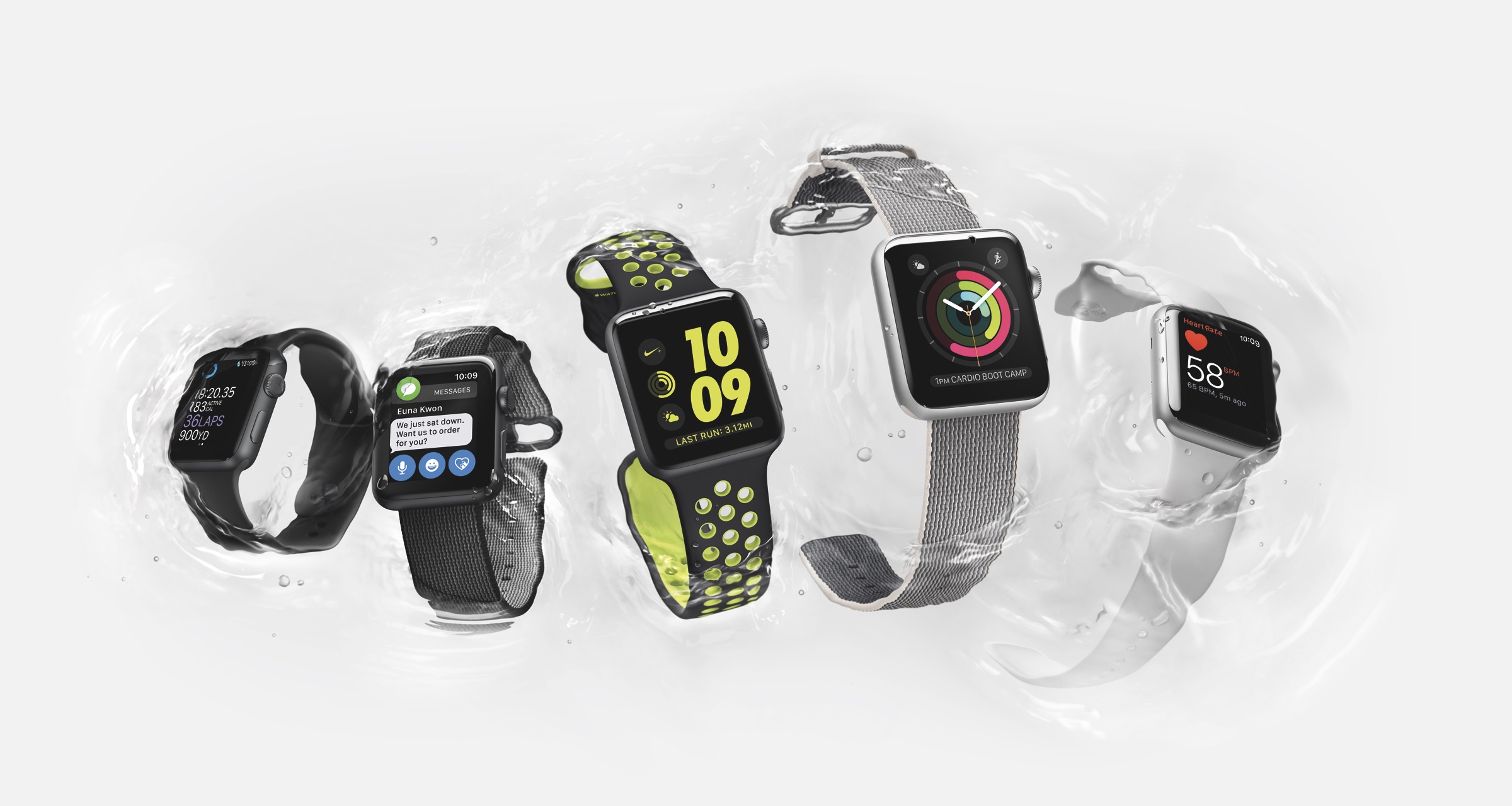 Apple Watch 2 - Image Courtesy of Apple

To emphasise the sporting credentials of the watch and its integration with users' exercise schedules, a new version of the Apple Watch produced in conjunction with Nike, that works with its tested Nike+ system, was announced. I am not sure if this is the result of a Jony Ive off-day, or a Jony Ive day off. It is quite the ugliest Apple product I have seen in a long time, but may sell well in certain groups.
Apple has also introduced a wider range of watch straps for the Apple Watch versions, so the whole range is more easy to personalize. Along with a useful hiking app that was demonstrated we were also entertained by CEO John Hanke of Niantic Labs who showed Pokómon Go running on the Watch.
As a side note on the way rumours are designed to make hits for the site and writer, but may bear little relationship to reality, I noticed an article by Ben Kuchera on Polygon (dated 14 July this year): "Why Pokómon Go isn't coming to the Apple Watch".
The Watch will be rolled out gradually, starting in mid-September (16th) and on through October. There are no dates as yet shown for Thailand, but pricing gives the Apple Watch Edition as starting at 47,500 baht, which is about 1,000 more than the US price when VAT is factored in. Prices for the aluminum Apple Watch with polymer bands start at 10,500 baht, while the stainless steel Apple Watch with Milanese Loop is 24,500 baht ($649 or 24,124 converted and with VAT).
iPhone 7
For those who look only at the case, this new iPhone will be a disappointment. But, as with the Apple Watch, the good things are never obvious from just looking at the surface. The magic happens underneath.

I was a bit disappointed to read comments by Walt Mossberg (Recode) on who wrote that "Apple has decided that, for the first time in a two-year cycle, they're not going to do a redesign of the outside phone": an example of Mossberg seeing but not looking. If that statement is correct, why do the cases for the iPhone 6 and 6s series phones not fit (Jared Dipane, iMore)?

The case has the same external dimensions, but (ignoring the twin cameras in the Plus version for a moment) there are differences: switches, screen and home button for example as well as an extra speaker: all visible with a visual examination of the outside of the case. He does of course add that it is "heavily redesigned inside", but it is already too late.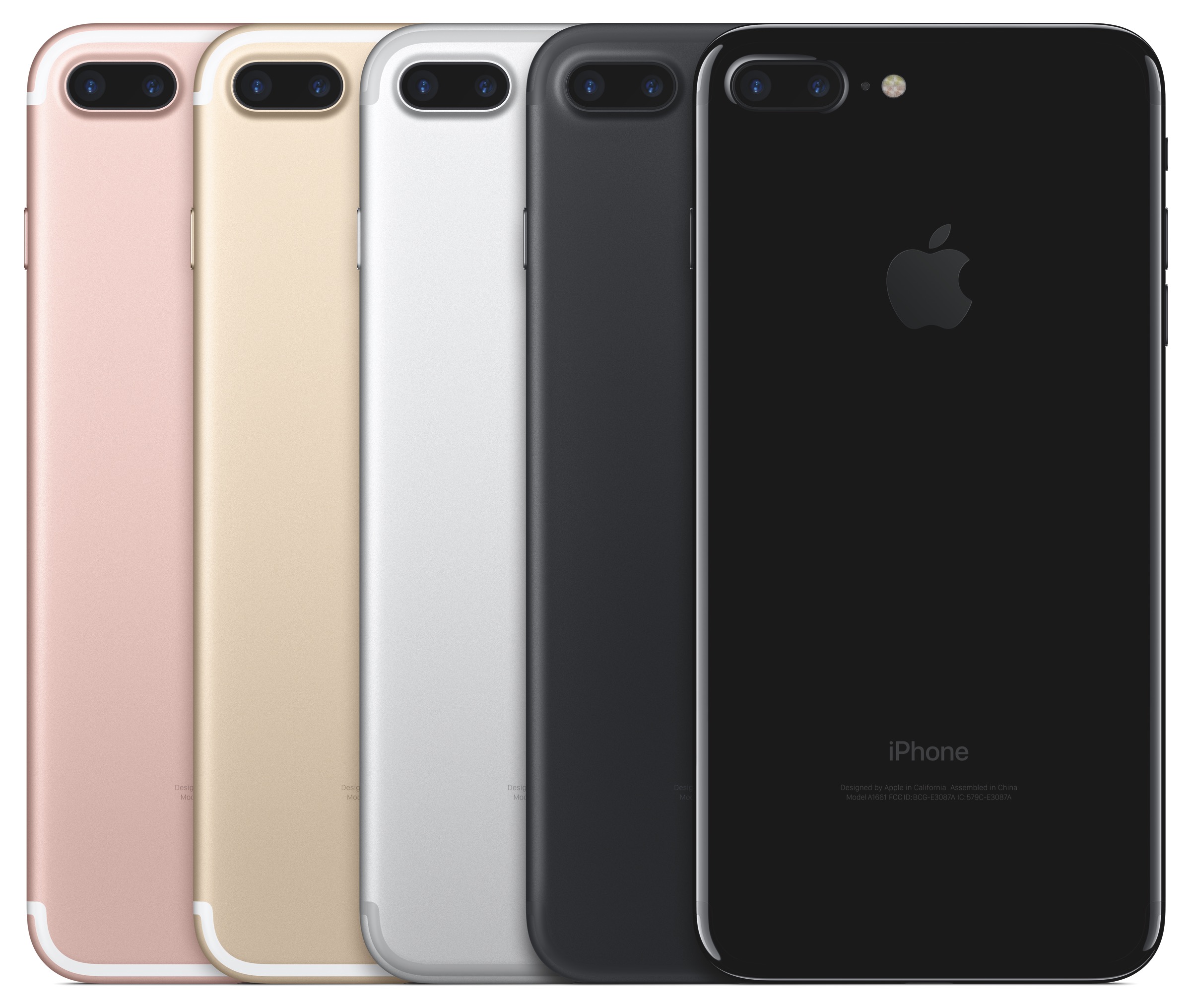 iPhone 7 - Image Courtesy of Apple

What some speculated was a two-lens system is a dual camera setup: one has a normal lens rated at 28 mm and another a 56 mm rated lens for X2 telephoto shots. That second camera also allows up to X10 digital zoom. Combining the two, using an additional selector (Photo, Square, Pano) there is a Portrait setting that gives a sharp image with a blurred background: the sort of effect that I may have with a DSLR and an 85mm lens, although there is software at work here. Mike at The Online Photographer, calls it "a hugely significant product introduction".
We did expect an evolution in the A-series processor, but instead of a vanilla A10, we were shown the A10 Fusion chip. Apple has used the Fusion name before with its clever disk-SDD hybrid solution that put most-often used files on the SSD and less frequently accessed data on the rotating disk. This is similar to the soon-to-be available documents in the cloud option that comes with MacOS Sierra: all files in Documents and Desktop folders are available in iCloud, but only those most often used are kept on the Mac, with a result that much disk space is saved.
The A10 Fusion seems to have a not-dissimilar means of dealing with apps: the two main processor cores are available for those apps that demand power and speed, while the other two processors can be used by those apps that only need lower levels of processing power. Phil Schiller suggested Mail as one of the latter. This reduces the power consumption and with other changes increases battery life. An article on Engadget (Cherlynn Low) describes this in more detail.
Some early benchmarks that appeared online ( GeekBench) indicate speeds that are of course faster than the current iPad Pro. The figures indicate a 2.23GHz device with two processors and 3GB of memory.

The space within a smartphone is limited and the battery vies with components for what is available. Removal of a component makes more space available and, as had been expected for months (some think Apple put the rumour out themselves), the 3.5mm headphone jack has been removed to be replaced by output via the Lightning port and an optional alternative of AirBuds: WiFi connected devices that one of my students likened to a hairdryer. I see in the last 24 hours there have been many other online comments and a cartoon or two.
I will state my bias right away here - as I did months ago when the rumours first appeared - I think that the removal of the 3.5mm port is the right move. To deal with some of the expected criticism, as well as the Lightning-connected earbuds, Apple includes a 3.5mm-to-Lightning adapter in the iPhone 7 box, so those with high-end headphones can continue to use them. Although why people use high-fidelity equipment with iPhones is a mystery to me: the quality is good, but not Hi-Fi enthusiast level.
That adapter will also be available in stores for $9 (I guess 325 baht here). Belkin is also to come out with a Lightning adapter ($39.99) that lets people charge and listen at the same time (Neil Hughes, AppleInsider); this is also shown on the Belkin site for Thailand, although there is no price or availability information as yet. There is also the Apple iPhone Lightning Dock.


My only question about the Apple adapter in the iPhone box concerns the use of medical devices, many of which use the 3.5mm port for their actions, like the GMate blood-glucose device I tested and wrote about this week. Until users start to try the adapter, or app updates are put out, we may not know, although I expect there to be no problems. This is not something that Apple would leave dangling.

One of the rumours about the audio connector change was that there would be wireless-connected ear buds available, so for a while no one was sure which rumour (Lightning or WiFi) was correct. It turns out that both are, sort of.
During the iPhone 7 presentation by Phil Schiller, he introduced a new AirBud product. Wireless connected devices that link to the iPhone or (apparently) any other device you may have. Although if these are Apple devices, there is a nice trick that comes along with these.
Inside the AirBuds is a new processor that Apple is calling the W1. As yet, no one has looked inside this, but it is clear that although it appears to have Bluetooth functionality, it does a lot more. Pairing with the device is easily accomplished with Apple's secure systems that will be familiar to anyone who has paired devices in recent times, but this goes a step (several steps) further, in that all of the devices linked to the user's iCloud account - iOS or Mac - will also be able to use the AirBuds with no further configuration needed.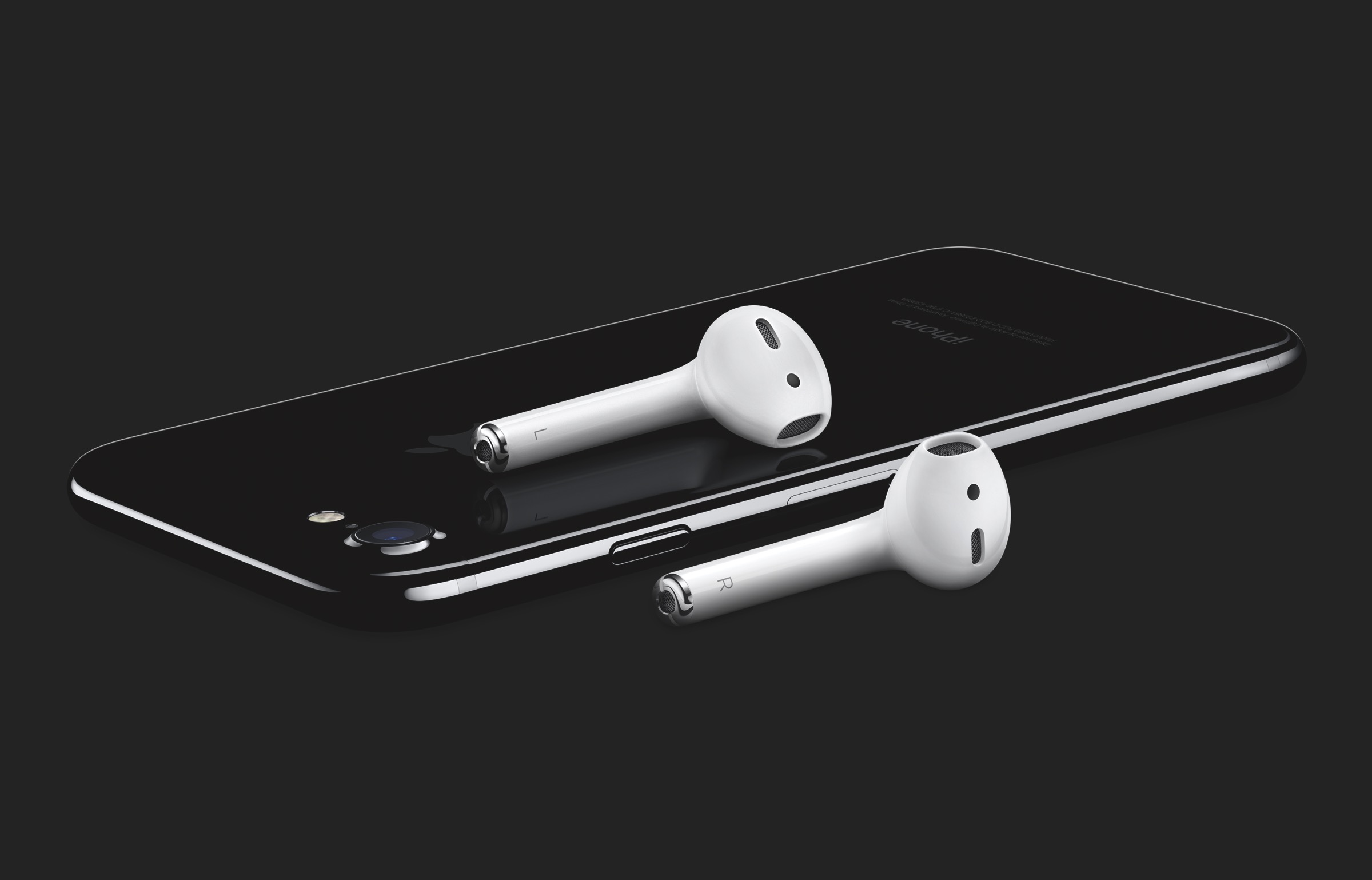 Apple AirBuds - Image Courtesy of Apple

Needless to say, the Internet has been full of comments about these new devices, running from ridicule to admiration, with Business Insider (Julie Bort) already reporting on complaints (for a product not released until October). The W1 technology is also to be made available in some Beats Headphones that will be released soon.

Phil Schiller said there were three reasons that Apple was removing the 3.5mm port and then added a fourth: Courage. This was not the best word to use. It unleashed a fair amount of ridicule on the internet. If he had just said, "Because we can" or because Apple wants to move on; or perhaps stuck with the three reasons, that may have been enough, but many did not like the Courage idea.
The obvious reason, and one that came to my mind months ago, was space. Why use a component that has only a single use when others could do the same? Removing the port allows more space for battery, or for other improvements such as the Taptic Engine. This is now being used to provide haptic feedback for the home button.
There is a knock-on effect here as the button is now a sealed unit that is part of Apple's move to waterproofing the iPhone to a rating of IP67 under IEC standard 60529 (Christian Zibreg, iDownloadBlog). Note though, that the warranty does not cover water damage like the Samsung devices covered to IP68 (a slightly higher standard). Other buttons are also better sealed to protect against water and dust: "not going to do a redesign of the outside phone," remember?
That 3.5mm headphone connector was actually a development of a technology that is around a century old and like many early computer and internet developments, came directly from telephony. We have Bell Labs to thank for that, and the UK Post Office unit at Dollis Hill which helped Alan Turing and his team develop the first real computer: all telephone parts and vacuum tubes. Schiller showed a picture onscreen of an old switchboard that used the larger 6.3mm forerunner of the 3.5mm jack. These used to be everywhere in public exchanges and in companies. I learned to use one in the 1960s before the arrival of the modern PABX system.

A lot of the developments on the inside of the iPhone may mean little to most users. What difference, for example, does the size of the Taptic Engine make? Better feedback. Different feedback. Users of the iPhone 6s are now used to the 3D Touch and its vibrations, but (as with the Apple Watch) the type of feedback is limited. Adding different frequencies or changing other aspects of the feedback will improve the experience, ever so slightly. But that is what Apple does: slightly changing the way devices interact with their owners, which other manufacturers never come near to.

Three product lines, three new processors: there is some magic in there if one is not looking the other way.
Graham K. Rogers teaches at the Faculty of Engineering, Mahidol University in Thailand. He wrote in the Bangkok Post, Database supplement on IT subjects. For the last seven years of Database he wrote a column on Apple and Macs. He is now continuing that in the Bangkok Post supplement, Life. He can be followed on Twitter (@extensions_th)