By Graham K. Rogers
---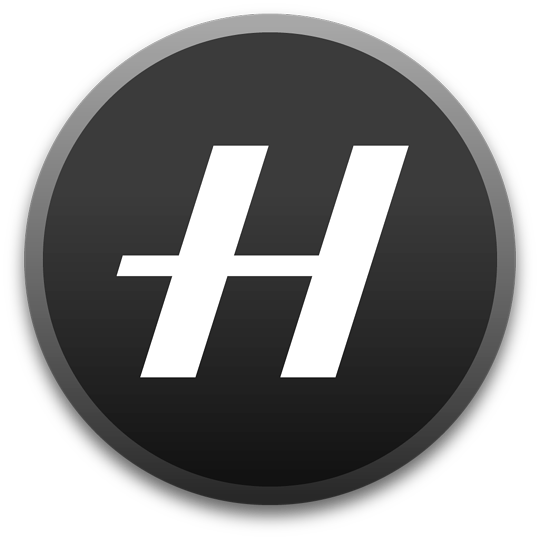 Hasselblad has just announced its new medium format, mirrorless X1D camera with a 50MP CMOS sensor. The camera with its touchscreen menu system, WiFi and GPS is aimed at high end users and has a pre-tax price tag of €7900. It is both designed and hand-made in Sweden. A new series of XCD lenses has been developed for the camera which will start to be available at the end of August.

Using a live feed carried on YouTube, Hasselblad just announced a long-rumoured, mirrorless camera with a few surprises. The medium format camera is completely designed and manufactured in Sweden and has had no input from Japanese makers like Sony or Fuji as some thought might be the case.
Like the H6D-50C this new device uses the 50 MP CMOS. When I tried the larger camera a few weeks ago, I was really pleased at the quality of the output that the 50 MP sensor allows. Also, like that camera, the X1D makes use of a rear touch screen, providing 9 icons for shortcuts, as well as the touch menu system that enables users to make normal adjustments.
The presentation made a point that the emphasis of this camera is on portability and we were told it has the same weight as half a MacBook Air: 725 grams (the H6D is around 2 KG).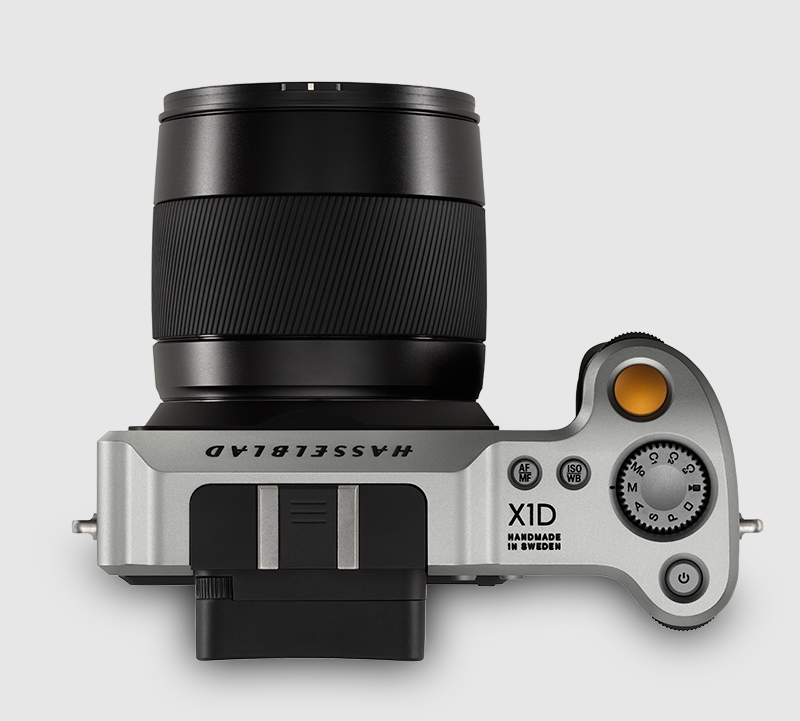 Hasselblad X1D Medium Format 50MP Camera - Image Courtesy of Hasselblad

As well as the touch screen, particular attention has been paid to ergonomics: the way you hold and operate the camera. This is helped in part by the mirrorless format that allows a thinner profile, giving a footprint smaller than many 35mm cameras. The camera has an electronic EVF viewfinder.
The camera has twin slots for dual SD data cards (rather than the SD and CFast card of the H6D). Online information explains that "Images can either be saved to both cards simultaneously, shoot to the second card when the first is full, or RAW images can be saved on one card, while JPEGs are saved to the other."
Building on the technology of the H-series digital camera the X1D uses USB-C to connect to a computer as well as having built-in WiFi and a GPS module for geotagging of images.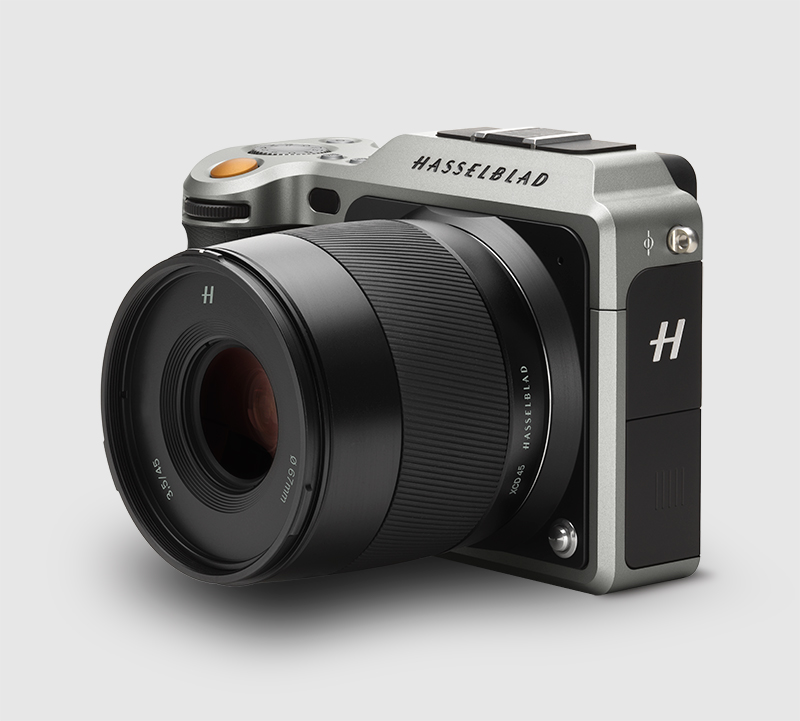 Hasselblad X1D Medium Format 50MP Camera - Image Courtesy of Hasselblad

The ISO range extends from 100 to 25,600 allowing photographs to be taken in relatively poor light conditions. Shutter speeds from 1/2000 sec up to 60 minutes add to the flexibility of the camera allowing it to be used in a number of shooting situations.
A new range of autofocus lenses - designed in Sweden but manufactured in Japan - has been developed for the X1D. These are similar to the PRO lenses in the H6D and while two are available immediately, more will be available in the near future. Owners of H-series lenses can use them with the X1D via an adapter that has been developed. They claim that these XCD lenses are as good as H-series lenses: the same performance level as H lenses.
Hassleblad were at pains to point out that not only was the camera designed in Sweden but that it is also to be handmade in Sweden and a new facility has been developed for the purpose. The company is aiming the product at professionals as well as serious amateur and semi-pro users.

Some local launches will be happening this week (e.g. New York), while others are planned for the next few weeks. Demonstration units should be available by the end of July with deliveries starting at the end of Aug through to the beginning of September. The price (without any taxes) is to be €7900 - that converts to 314,138 baht or $8,925. Thai users would expect a retail price of around 336,000 baht with VAT.
Hasselblad is determined to remain as a premium product manufacturer and they commented that there has been no skimping on quality. There is more to come this year, but this is a milestone.
And, Yes, I want one.
Graham K. Rogers teaches at the Faculty of Engineering, Mahidol University in Thailand. He wrote in the Bangkok Post, Database supplement on IT subjects. For the last seven years of Database he wrote a column on Apple and Macs. He is now continuing that in the Bangkok Post supplement, Life.