By Graham K. Rogers
---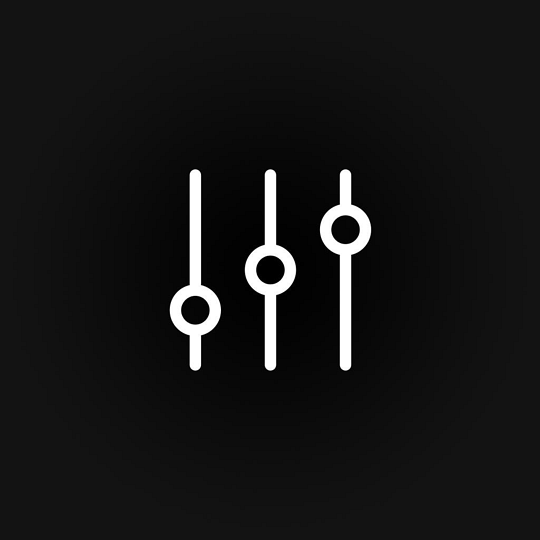 I have been looking recently at an interesting app called Infltr, which (by the way) has just been updated to version 2.1 adding direct sharing to Tumblr as well as more language variations. That app used basic finger input to allow users to change the filtering applied to an image in an infinite number of ways.
I also downloaded another app that takes the use of finger input but applies it in different ways. Ultralight is a free app and on the face of it is fairly simple, but the tools available allow users - from novice to expert - to make some sophisticated adjustments to a photograph, and quite quickly. There is one in-app purchase of a Texture Tool for $1.99. It was updated earlier today (10 March) and is now universal: the same on the iPhone and on iPads.
When the app is first started, there are two options: Start Editing, or Watch Trailer. The video selection, opens YouTube and a 30-second demo of the possibilities is shown. That can easily be ignored, particularly if users like to jump right in.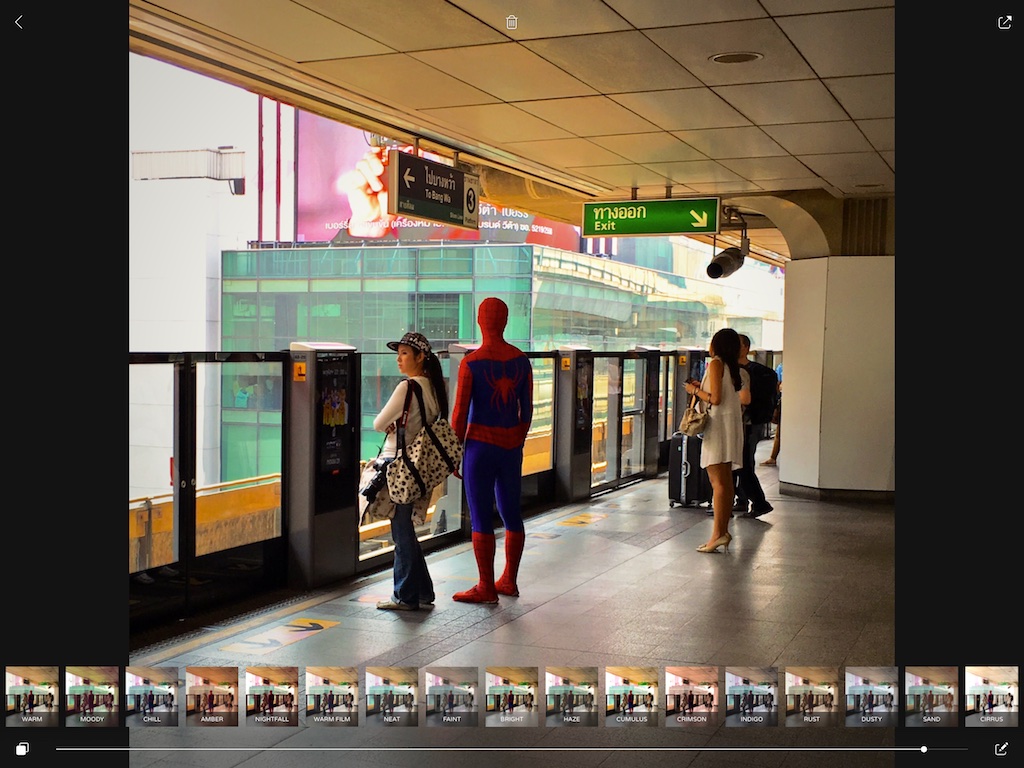 Ultralight Filters on iPad Pro
Ultralight
When the app is opened for editing, the user's Photo Library is accessed: no playing about with the camera (I prefer this). A selected image appears onscreen with the 29 filters below. Above are icons for Back (at the left), Trash (center) and Export (right).

Depending on the display aspect, more or fewer filters are visible, but users can scroll left or right. The iPhone only worked in portrait mode; the iPad Pro worked in landscape and portrait, so slight differences are obvious between the devices.

Below the filters is a slider, allowing the full effect of a selected filter to be tempered. To the left is an icon that allows the user to have an instant before and after view. As a filter is adjusted and more effects are added in editing, a small button appears on the main (filter) screen, with the words, "Save Filter As". Pressing that opens a dialogue box and the option to name to new user-generated filter.

To the right of the main page is an icon like a pencil: Editing. Pressing this reveals a number of options, each of which has its own specific tools. For example, the first, that uses an adjuster icon, offers tools for Black Point, Low Tones, Mid Tones, High Tones and While Point. Selecting one, activates a circle on the image that can be slid up or down the photo to change the specific settings.





Similar adjusters are available for Saturation and Temperature; Colorize Blacks, Colorize and Colorize Whites; and Vignette, Sharpen and Clarity. Two more editing options are Textures and Crop.

Textures has 3 basic options available in the free version of the app, with another 72 available via the in-app purchase ($1.99). I am a glutton for this sort of app, so purchased the extra, as much to buy the developers a beer as anything: free apps like this are made with care and developers need our support. There are a couple of beauties in that package.

I saved a copy of the image to the Photo Library and this was shown as 1934 x 1937 with a file size of 818KB, just a little larger than the original image. All metadata, including GPS information, had been stripped out.





There are several other export options, like Twitter and Facebook. The app also takes advantage of the iOS feature that allows data (in this case the image) to be shared between apps. In my installation there were over 30 I could use. Unlike Infltr this was not added to the list of extensions apps that allow editing directly within Photos.


In its free state, Ultralight has everything a user could want for basic image editing right away. The ability to save editing changes as personalized filters is a plus. Output, effects and the ways in which they can be applied make this a highly recommended app.



Graham K. Rogers teaches at the Faculty of Engineering, Mahidol University in Thailand. He wrote in the Bangkok Post, Database supplement on IT subjects. For the last seven years of Database he wrote a column on Apple and Macs. He is now continuing that in the Bangkok Post supplement, Life.