By Graham K. Rogers
---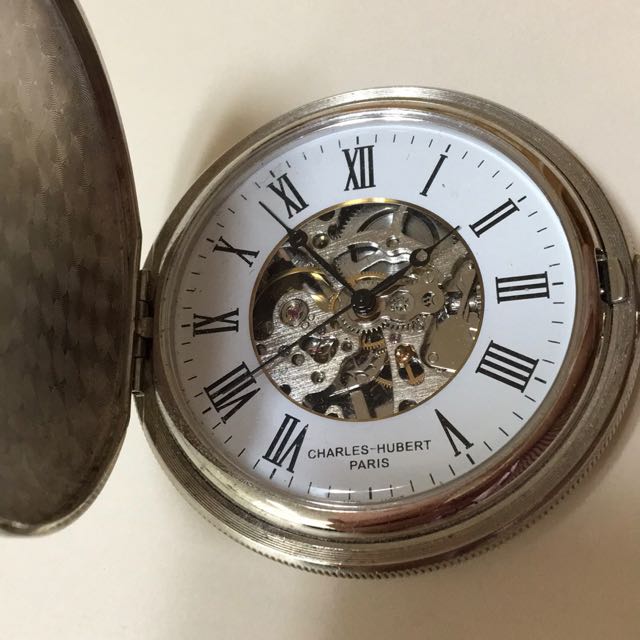 Many people make considerable use of social networking sites and in so doing may use their own content in posting. A recent update to Twitter made me look at the Terms and Conditions of service which users must agree to in order to use the service. We may create data, but do we own it?

I know that users tend not to check the Terms and Conditions when signing up for services or the EULA (end user licensing agreement) that is a prerequisite to using most software, but I do sometimes. I am not some kind of masochist, nor am I a lawyer; but I do teach a course in Ethics and Morals to computer engineering students.
The ideas behind Terms & Conditions is one aspect of the course and I ask around the class about reading these. Not one student has ever read anything about the T&C before clicking on the Agree button and entering what could be a digital minefield.
Apple is particularly galling here with the several sets of user agreements displayed when setting up devices, as some appear in English and some in Thai. While there may be English versions for the Thai texts, these would need to be tracked down before installation was possible if the user really wanted to make sure. I do not known if Thai versions of the English texts exist; but if a user selects a specific language, T&C or Agreements should be provided in that language only.
I had highlighted in the class the T&C of Facebook as well as the EULA of Windows 10. Not being a Windows user this was brought to my attention by local Twitter user @smartbrain, who also writes for Telecomasia.
Of particular interest is the privacy section of the License Agreement which in part states, "By accepting this agreement and using the software you agree that Microsoft may collect, use, and disclose the information as described in the Microsoft Privacy Statement (aka.ms/privacy), and as may be described in the user interface associated with the software features."
There is no direct link from that page, but the Microsoft Privacy Statement is easily found. "It applies to Bing, Cortana, MSN, Office, OneDrive, Outlook.com, Skype, Windows, Xbox and other Microsoft services, . . . " but this is no more than a FAQ.
Some data is collected using cookies and other tech., as well as from 3rd parties. The data is used to help users, and to target ads, but that does not include email, photos, video, voice or other personal communications. Data is shared with other MS departments and vendors as well as those who make legal requests, and includes the reason, "to protect lives." There is also a link to Trustworthy Computing, but the entire information on privacy is couched in such cosy terms that it is difficult to know exactly what is being done.

This week, Twitter updated its Terms & Conditions, it writes, "to provide clarifications and make them easier to navigate". So that's all right then. Even in the simple text that the user is invited to link to, via the Twitter popup that appears (and is probably ignored by most), is the reminder that by agreeing to the terms, which of course we must do to use the service, Twitter may "transfer and store your information in the United States, Ireland, and other countries where we operate."
This is not my main concern here and is another problem entirely. Over the past few years it has become apparent that any data now transferred over the internet that crosses any border is liable to capture by the security services in many countries.
What I am more interested in is the value of the data I and millions of others post each day to social networking sites. Like Microsoft (above) Twitter has a two-part approach with its Terms of Service and a separate Twitter Privacy Policy.
The privacy section contains several similar ideas to Microsoft and other organisations in terms of what Twitter may do with the information a user supplies, such as tailoring ads, sending SMS messages (if the phone number is provided). Note that the date, time, location, time-zone are all part of the metadata that are used mainly to "analyze the information for trends and insights".
That Location information may be "precise location information from GPS, information about wireless networks or cell towers near your mobile device, or your IP address". Information will also include the links we use, information from cookies and the use of 3rd party apps. Much of this comprehensive metadata is retained for 18 months.

As my instructors at the police training Center I attended in 1971 told me over and over, there is always an exception to a general rule. Twitter is quite clear that the user's private personal information is not disclosed. Except. . . .
If I authorise it, for example by letting a 3rd party service make the link;

Those service providers in the United States, Ireland, and other countries that Twitter uses, but "only on our behalf and pursuant to our instructions."

In a reference to "Law and Harm" there is the phrase, "preserve or disclose your information if we believe that it is reasonably necessary to comply with a law, regulation, legal process, or governmental request" as well as some other normal reasons.
There are other reasons, but these appear to be of the most significant concern to users, law abiding or not.

With the Twitter Terms of Service there are in total 12 sections, covering basics, user content and activities. Summarising the more important points, users are responsible for their own postings, which I would expect include areas such as offensive language and libel. The Privacy Policy (above) applies and users are again asked to recognise that data may reside in a number of countries, including the USA. User passwords should be taken care of and not shared. Then comes the two main sections on Content.
The content I submit to the Bangkok Post is published under their copyright: the content in print edition and the website are theirs. At the same time, I own the copyright for that content I post on my site (the same article, for example) and I also retain the ownership of the original images (only edited versions are sent to the newspaper or put on my site).

Unfortunately, it is not unusual for other sites to lift my content: mostly images. Some sites lift a paragraph or two and provide a link, which is acceptable. In the past it has been known for some sites have lifted 100% content (and not just from my site) with no link and no acknowledgement.

It has always been that anyone who created a text, an artwork or a photo image was the owner by way of copyright. This includes moving images, so those who publish these would negotiate with the creator to offer a price for use in the media.

Some of the most well known videos - for example the riveting scenes of the tsunami as it came ashore at Phuket - were taken by amateurs: holidaymakers who were in the right (or wrong) place with a camera. Those scenes transmitted thousands of times now were paid for by news agencies. Whether the price was fair is between the original owner and the news agency that bought it.

In Section 4, Content on the Services it is the user's responsibility and Twitter claims an approach that does not monitor or control, and denies all responsibility for any such content. Reference is made to "completeness, truthfulness, accuracy, or reliability": hands-off again. This seems to be in some contradiction to how I read Section 5, Your Rights.

In Section 5 of the Twitter Terms of Service, there are some clear points made concerning ownership of content, but then some fudging which leaves me concerned, particularly regarding copyright:
You retain your rights [as users should]

Users grant Twitter a worldwide, non-exclusive, royalty-free license (with the right to sublicense) to use, copy, reproduce, process, adapt, modify, publish, transmit, display and distribute such Content in any and all media or distribution methods [the two problems here for me are royalty-free license and the right to sublicense]

Twitter can make the content available to partner companies, organizations or individuals for the syndication, broadcast, distribution or publication [User content can be used if Twitter wants]

This syndicated content may be made with no compensation paid [Users provide their content for free]

Your content may be modified or changed to suit those media

Although your content may be sold, if it is not yours to use, you and not Twitter are responsible [See Section 1 for Twitter's get out of jail free card]

Other sections following examine the license to use Twitter and Twitter's rights, including the ownership of the name and services. Section 8 is concerned with legal obligations on posting content and disclosing information to "satisfy any applicable law, regulation, legal process or governmental request" as was stated in the Privacy terms; also covered here is the idea of tampering and security aspects, although the use of crawlers is OK, but not scraping unless you ask first.
The copyright of others is also covered and content will be removed if it is shown that a user has posted anything they do not have permission to use. The Twitter Terms of Service ends with information about how a user may end the legal agreement and how Twitter may terminate the services, followed by a considerable amount of legalese, beginning with "Please read this section carefully" for anyone who has managed to get this far.

While many of the terms appear to be fairly normal in terms of restrictions and liabilities, what irks me most is the cavalier attitude with the ownership of users' content. Many have been known to post some good photographs and deserve proper recognition for this, especially if there is a monetary benefit.
Twitter has become of considerable value to many users, for the way in which outlines of events worldwide are more likely to be posted there than on any news site. I would be reluctant to cease using Twitter, in the same way that Facebook is necessary to me from the point of view of contact with my students: each has a function these days in the way we now communicate.
With Facebook and Twitter, I have never posted high-quality images and will continue in this way; but I will also add a watermark to some of the images I post: to limit the value of any image for other media; and to state clearly my ownership of the picture.

I also checked the Terms & Conditions and Privacy Policy of Instagram whcih will share cookie information, but (if I read the text correctly) will not rent or sell to third parties, but users obviously alow Instagram to use the images on the service without royalty payments (a symbiotic relationship?).
The Terms that Facebook posts are a little less clear (and hard to find in some cases - dotted around on several pages) but include, the granting by users to Facebook of a "non-exclusive, transferable, sub-licensable, royalty-free, worldwide license to use any IP content that you post on or in connection with Facebook (IP License)."
As with the T&C of Twitter, it is that sub-licensable part that may be of concern, and the general information notes that anything posted "can be seen or accessed through online search engines, APIs, and offline media, such as on TV" which would appear to put the onus on those outside media to ask first, although it is probable that some news organisations will use first and then negotiate. Or not.
Technical Note
To watermark images I use iWatermark Pro from Plum Amazing. There are versions for OS X, iOS, Android and Windows, so there is no excuse. Users should make the ownership of their images clear.



Graham K. Rogers teaches at the Faculty of Engineering, Mahidol University in Thailand. He wrote in the Bangkok Post, Database supplement on IT subjects. For the last seven years of Database he wrote a column on Apple and Macs. He is now continuing that in the Bangkok Post supplement, Life.