By Graham K. Rogers
---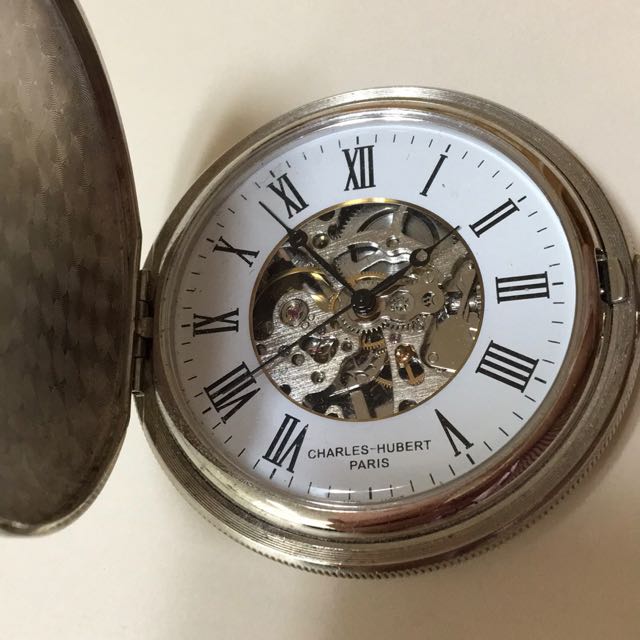 As I got out of bed this morning, I looked at the iPhone and saw a couple of notifications from MacDaily News, one of which told me that Apple was to allow multi-user logins for iPads used in education. As I shuffled out to put on the coffee, I blinked, then blinked again. The idea of several accounts on an iPad has a number of attractions; but why only education?
I have visitors on occasion who might want to use the iPad and I fear for the photo collection; but I also worry about access to personal data. I trust my friends, but others may not be so lucky. It also occurred to me, why not all iOS devices?
Following the links in a Tweet from Phil Schiller (@pschiller), a page on the Apple education site has fair amount of information on how this works and also details the way on Mac (or PC) that the system can be managed using a browser. This is all marked "Coming soon" and is expected to be released in iOS 9.3.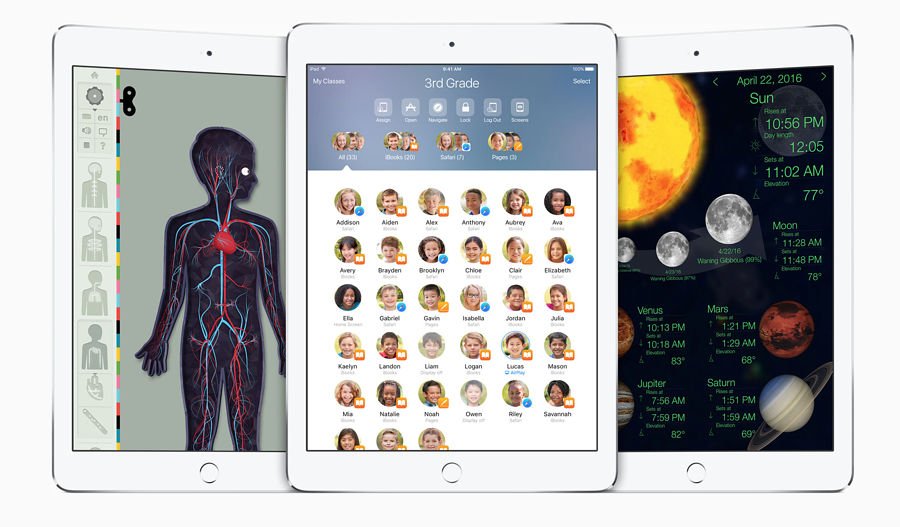 A beta of the 9.3 release was made available overnight and that same Phil Schiller Tweet had a link to a page that outlines some of the new features:
Improvements to apps

Additions to CarPlay

Sleep assistance (I could use that). The coming update uses something called Night Shift. It makes use of the clock and geolocation to determine when it is sunset and changes the colour of the screen.

Notes has the addition of a fingerprint feature to secure private notes (useful)
Those notes are not secure on devices that do not have iOS 9.3 installed and they will also not be secured on the Mac. Until 10.4 that is, so the feature will be available on OS X too. Along with the iOS 9.3 beta, there were releases of betas for WatchOS 2.2, OS X 10.4 and tvOS.
But that feature of multiple user accounts on iOS devices ought to be available for all of us, not just education.

There had been some rumours over the weekend that Apple had been under some pressure from carriers to provide an iPhone to Android migration tool. That makes little sense to me as that should be the preserve of Android developers, not Apple. And why would Apple want to help users leave the platform? Not so, Roger Fingas reports on AppleInsider and notes that this is a rare comment from Apple about a rumour: "We are entirely focused on switching users from Android to iPhone, and that is going great," which is the right way after all.
Mind you, a colleague told me this week that his wife, who uses an older iPhone is ready to switch to Android when the iPhone eventually dies. She already has an Android device, so the switch will not be that painful. The prime reason for the switch, when (or if) it occurs is cost. While they have large cars and two big houses, the iPhone is too much for her.

We heard recently that Apple is expanding the number of stores in China with number 30 opening soon and more on the way, but the S.E Asia region does not have such stores. As far as I can see, despite Apple's major presence in Singapore for many years, all outlets are franchised, in the same way the iStudio stores are in Thailand. I know nothing of what happens in Malaysia, Indonesia or Vietnam, but I suspect similar arrangements apply.

Many in Thailand have long expressed a wish for a real Apple store here, but it looks as if those in Singapore may be lucky, according to a report by Ben Lovejoy on 9to5 Mac, which even has a photo of an Orchard Road building that is thought to be prime candidate. Angela Ahrendts did say last year that the company would be opening its first Apple Store in Singapore. This could be the one.
There is also a rumour that a new Apple store will be opened on the Avenue des Champs-Élys7eacute;es, bringing the total number of stores to 20 in France, Dan Thorp-Lancaster reports on iMore.

To quote Dennis Sellers, "So much for all these reports of iPhone sales plummeting". Sales of non-Android smartphones in China are going through the roof apparently, so all that FUD last weekend was unfounded - unless you want to count the desire for profits of certain dealers: forcing the share price down through rumours, buying the shares and then waiting for the natural rise, is a way to make a comfortable living. Shameless.

And so much for the Blackberry being a secure device. Joseph Cox writing on Motherboard reports that the authorities in the Netherlands "are able to read encrypted messages sent on PGP BlackBerry phones". These particular phones are supposed to be more secure and have been favoured by criminal gangs, so the police apparently asked Blackberry for help. Did they turn over the keys? Law enforcement aren't saying.
On Monday I mentioned that Forbes had served malware to some users who had been asked to turn of ad blockers. Timothy Geigner on TechDirt picks up on this and has a more detailed analysis. But still there is no comment from Forbes.

In a message earlier today, I was told that a couple of rolls of film I sent for processing at the weekend had been developed and would be on the way to me later. I will spend a few hours when they arrive scanning and then editing the results. It is slow, like the photo-taking, but immensely satisfying.

And if you are still using Internet Explorer, first off you won't be a Mac user I know, but Microsoft is now no longer supporting versions 8, 9 or 10.
Graham K. Rogers teaches at the Faculty of Engineering, Mahidol University in Thailand. He wrote in the Bangkok Post, Database supplement on IT subjects. For the last seven years of Database he wrote a column on Apple and Macs. He is now continuing that in the Bangkok Post supplement, Life.