By Graham K. Rogers
---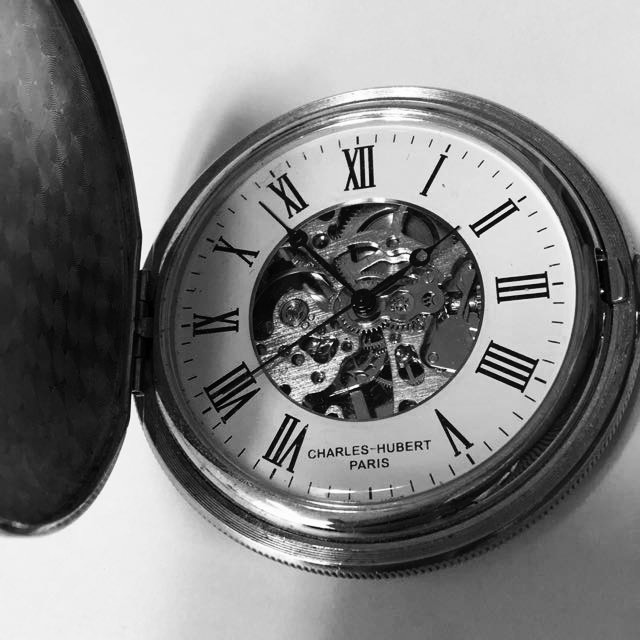 Although not expected in the shops until Monday, I managed to get hold of a set of Apple's new AirPods earlier today and have been trying them out. I intend to write more during the week on these, so first impressions only for now.

When the new AirPods were announced at the same time as the iPhone 7, there was some excitement over the technology. The W1 chip allows easy pairing and then pairs automatically with an owners other devices, via iCloud. Unfortunately, there was a delay over the release and some speculate a problem was found in the technology. As Apple does not usually release hardware with known problems, these only arrived online last week. Within minutes the delivery times began to extend. The delivery time is now shown as 6 weeks.

Like one of those Russian dolls, the box contains a smaller plastic container and inside that are the two AirPods. They lolok identical and also look exactly the same as the AirBuds I had with me, but a close examination shows there are a number of small differences.

An indicator light showed green for a good charge and when I brought the box close to the iPhone, a panel appeared automatically to complete the pairing. That was it. Done. When I arrived home later, as I examined each device I had, the AirPod pairing was shown. I knew it was going to happen, but it was still a thrill when it did. This was slightly slow with the 13" MacBok Pro, but I only set that up last night. Once I opened the Bluetooth preference panel, the AirPods were shown.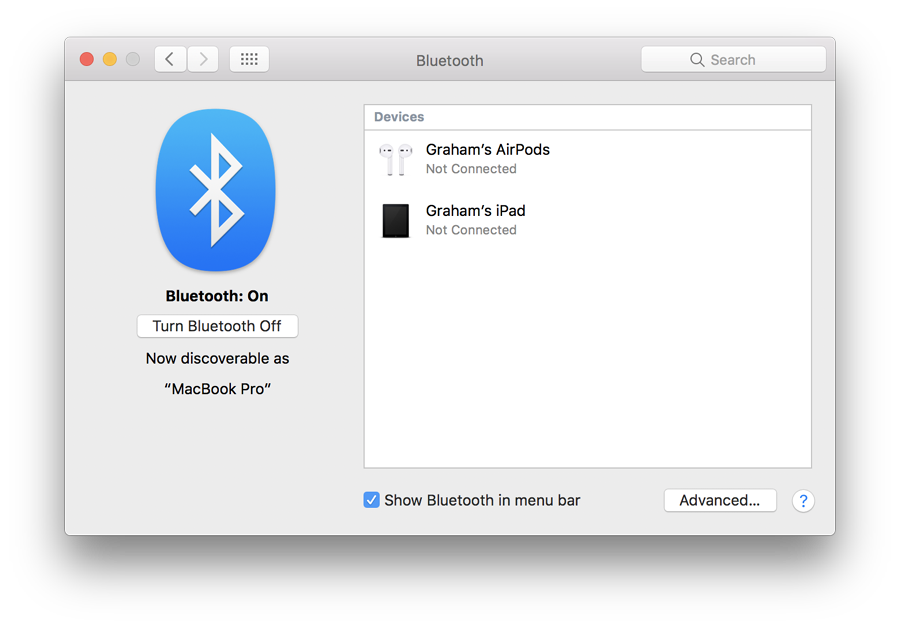 Although the shape is similar, it was clear as soon as I started using them that the feel was different. With no cord, they fit differently in the ear and do feel secure. I made no serious attempt to shake them loose. Oddly, crossing the road was easier as there was no drag from the cord and I coud turn my head easily. They also feel comfortable: I wore them initially for a little over 3 hours with no sense of discomfort,
It took me a couple of minutes to learn how to change the volume. Unlike my B&O Bluetooth headset, there is no sliding volume change. I had to tell Siri. I am not a frequent user of this feature, so felt a little self-conscious at first in Bangkok's busy Siam area.
I started out listening to Apple Music Alternative Radio, my usual choice for Siam and travel on BTS. At home, I told Siri, "Opera" and there was a quick switch to that Apple Music station. With both there was a a good level of clarity, for example hearing the fingers moving along a guitar's strings. Opera has a different clarity and I was more than happy with the output here.
Then I tried an example from my own collection and Siri really got caught up on Furtwängler. I had to select this manually, but this strong and emotive 1944 recording came across with all the power I am familiar with.
Information Displays: First Connection on iPhone and after Charging

I will be writing more during the week on this new device. For now, I will enjoy my music all the more.
See also:
AirPods review (Rene Ritchie, iMore)

Pristine Classical 1944 Recording of Beethoven's Third Symphony: Wilhelm Furtwängler



Graham K. Rogers teaches at the Faculty of Engineering, Mahidol University in Thailand. He wrote in the Bangkok Post, Database supplement on IT subjects. For the last seven years of Database he wrote a column on Apple and Macs. He is now continuing that in the Bangkok Post supplement, Life. He can be followed on Twitter (@extensions_th)