By Graham K. Rogers
---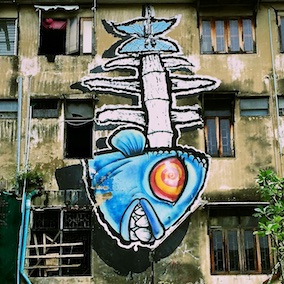 The Bangkok Arts and Cultural Center just across the road from Mahboonkrong and Siam Discovery Center, nearly didn't happen. Samak Sundaravej (later Prime Minister of Thailand) was vehemently opposed to the venture at the time he was governor of Bangkok. There were also financial problems that delayed its completion. Nonetheless, BACC in its building slightly reminiscent of the Solomon R. Guggenheim Museum in New York City has been up and running since 2008 and has a range of exhibitions: national and international.


I was aware that this week saw the opening of the PhotoBangkok Festival 2015 exhibition (from 29 July to 4 October), but a number of other events are running concurrently. With it being a public holiday, it was a good time to visit the center again, but first I took in another, permanent show that has been intriguing me for a while.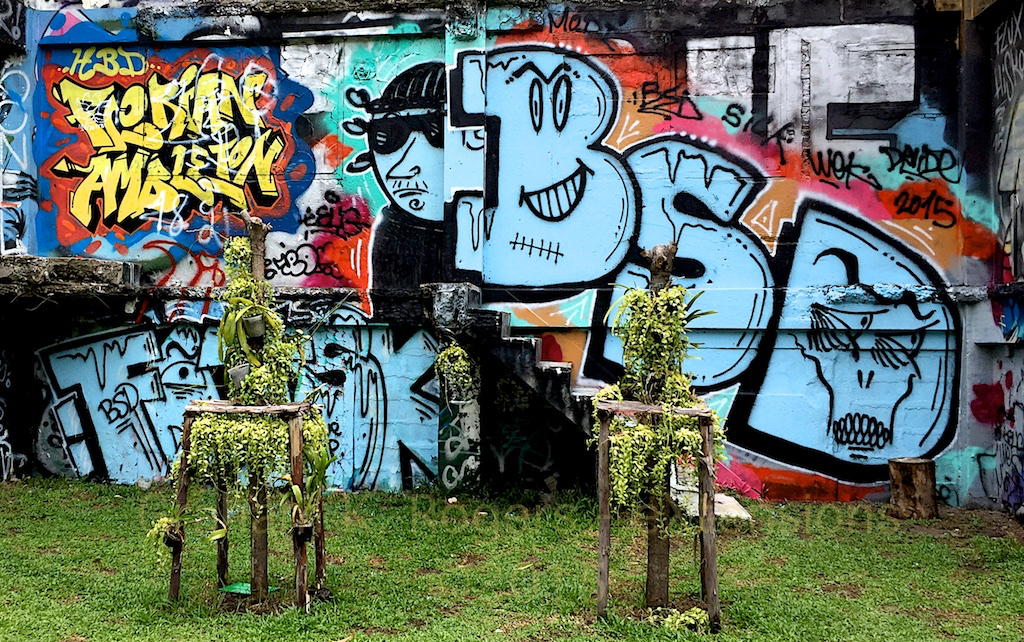 Street Art
Last year, I called in at the Soy Sauce Factory in Charoenkrung Road for a pre-show look at the street art being shown. I always enjoy this form of unconventional expression - made most famous by Banksy - and there are some good examples of the genre around Bangkok. The event was successful by all accounts.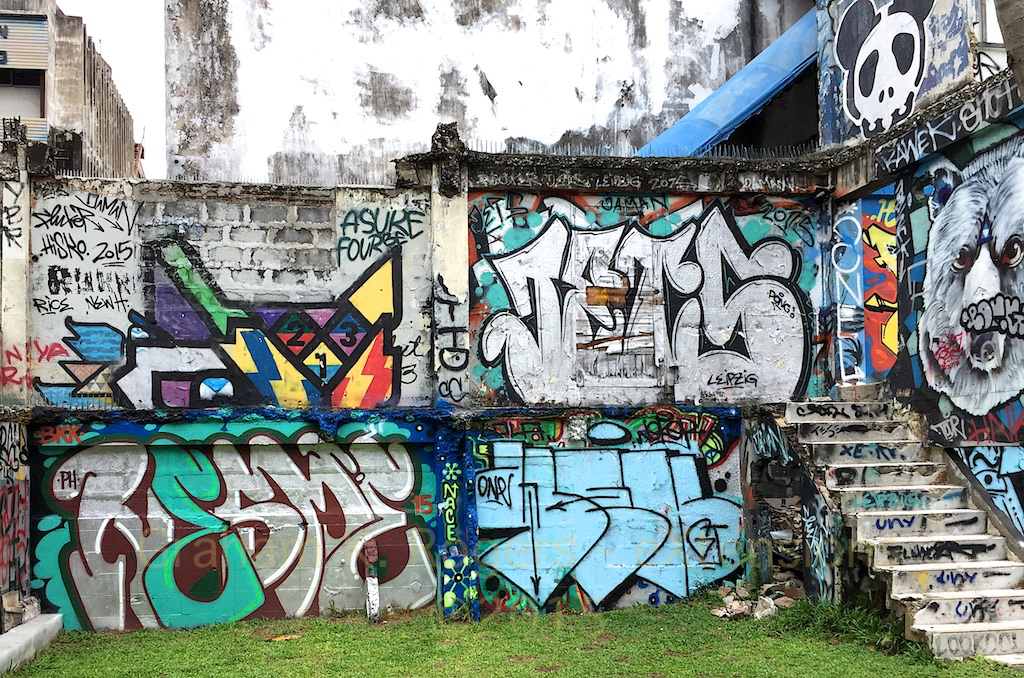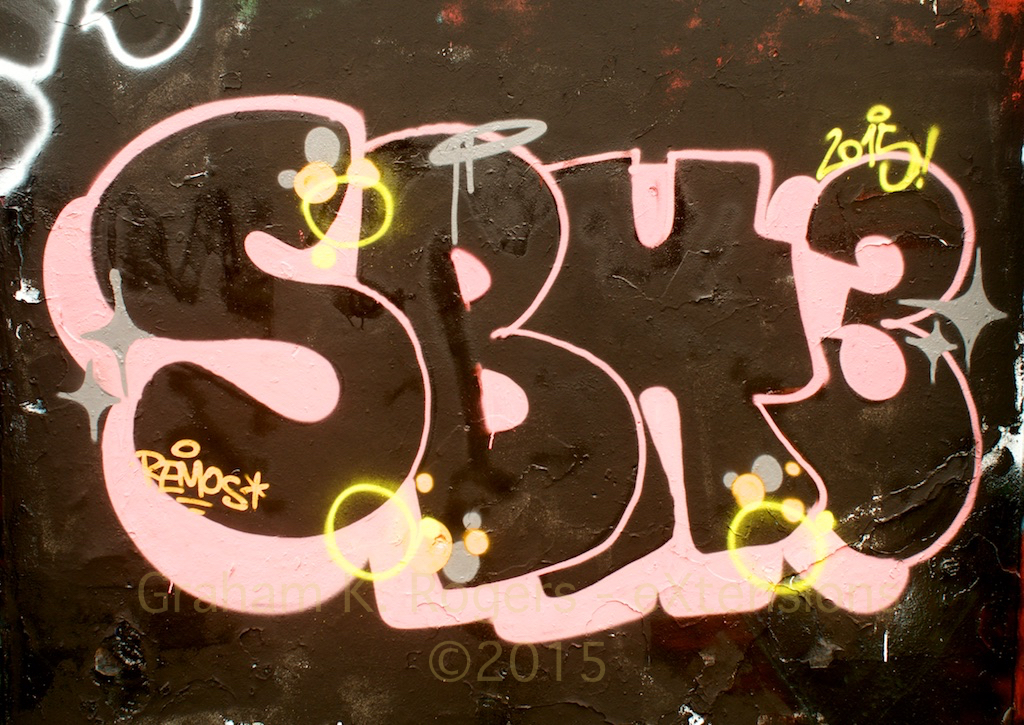 The authorities here tend not to whitewash many of the examples of Art that appears on the walls, and one particular site just a few hundred metres from Mahboonkrong was fenced off, grass was planted and seats were placed, making this an unusual visual treat.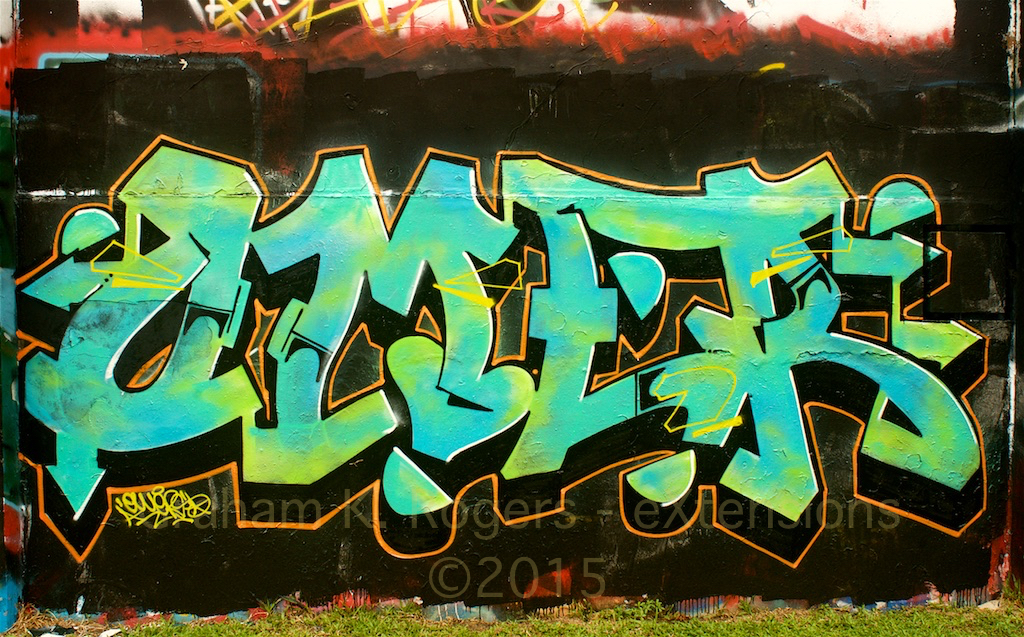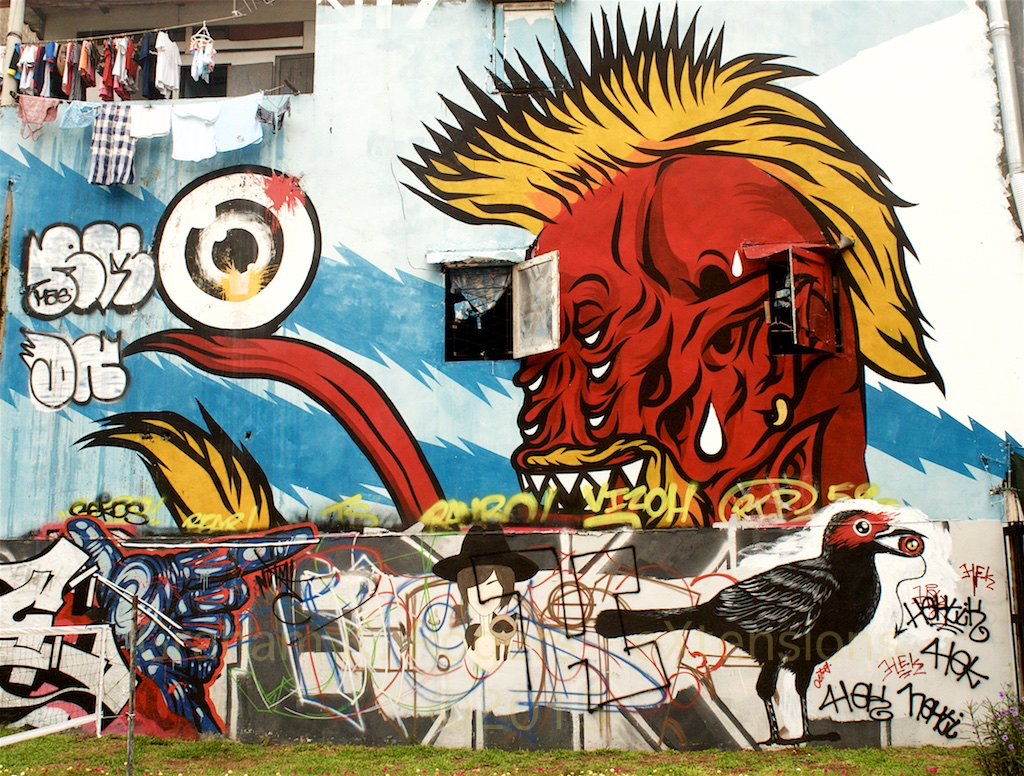 I took the opportunity today to walk the short distance from Rachathewi BTS station, past the Vie Hotel and enter the small park from a soi on the left just before the bridge over the Sansaeb Canal.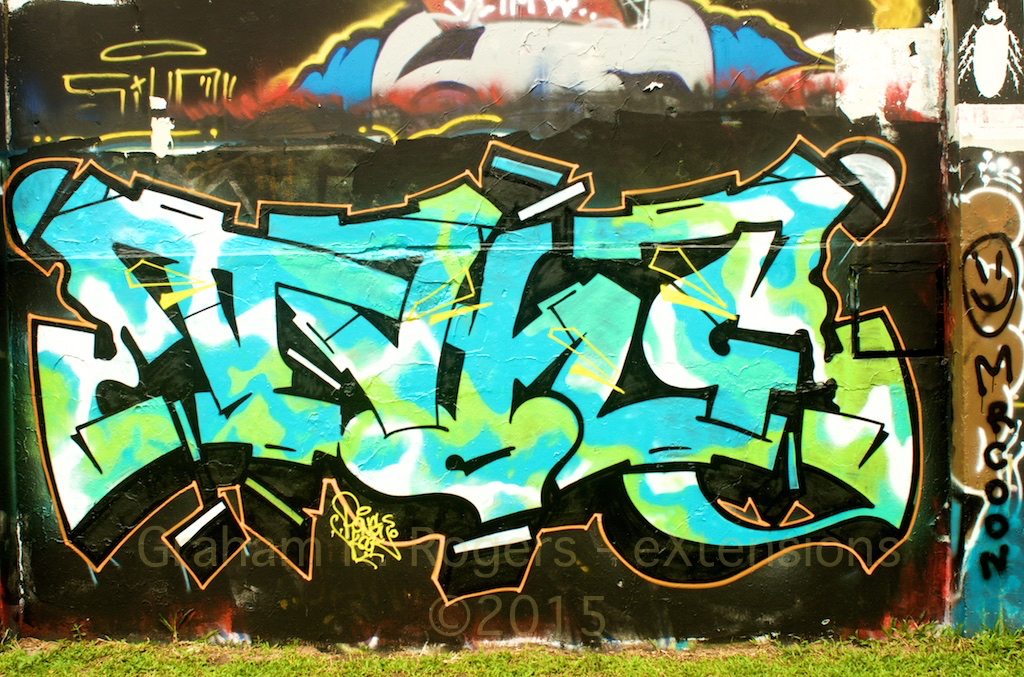 The images speak for themselves. . . .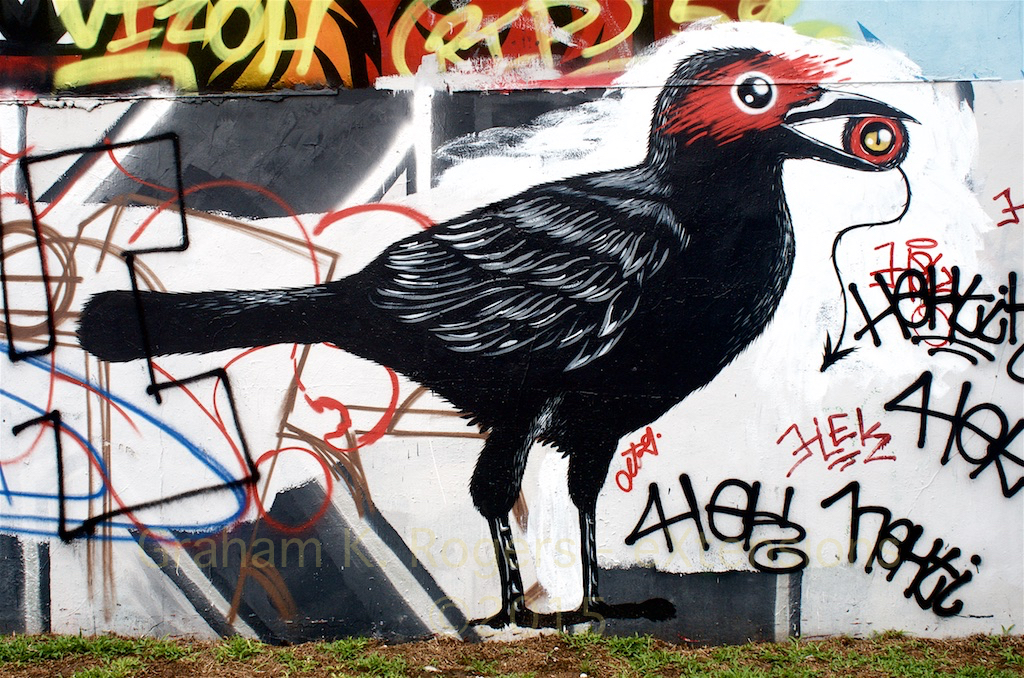 BACC - Silpakorn University Senior Year Projects
On the ground floor of BACC currently is a show of student project work from Silpakorn University. The campus in Bangkok tends to focus on architecture and art, while the Sanamjan campus in Nakhon Pathom has science and engineering faculties as well as art-related subjects.





The projects here were mainly ceramics but with a couple of other materials represented. While some of the work may be a little frivolous but witty, it has a solid foundation. Some of these students should do well.






BACC - P ROX IM I TY
On the main exhibition floors (7,8 and 9) were three shows that it is worth taking some time over. I was pleased to see a good attendance by young persons. Photography with smartphones was permitted but visitors have to deposit bags: lockers are provided, but the center does not take passports as security.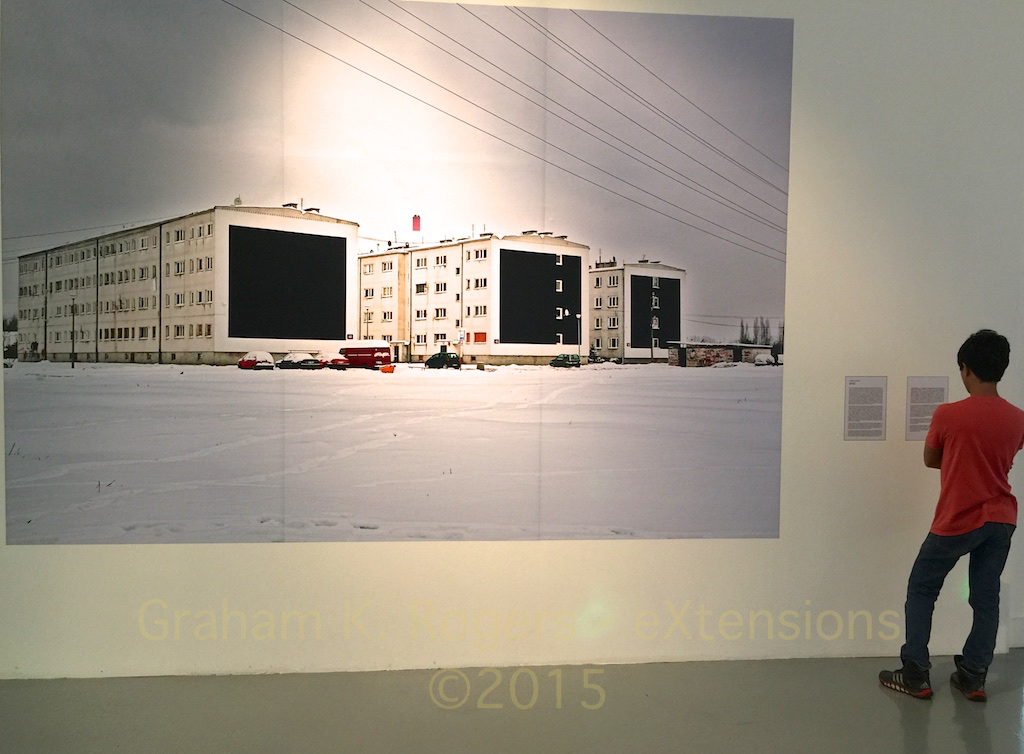 The first exhibition was of works mainly from Poland: BACC in collaboration with inSpiracje International Visual Art Festival. Many of the items on show were video and this does demand a certain concentration. There were a good number of still exhibits and overall a dozen or more artists were represented.
BACC - 4th Bangkok Triennale International Print and Drawing Exhibition
Although I had come for the photography, the print exhibition a floor below was a real bonus. It runs from 14 May to 2 August (not Mondays) and I am kicking myself I had not seen this before.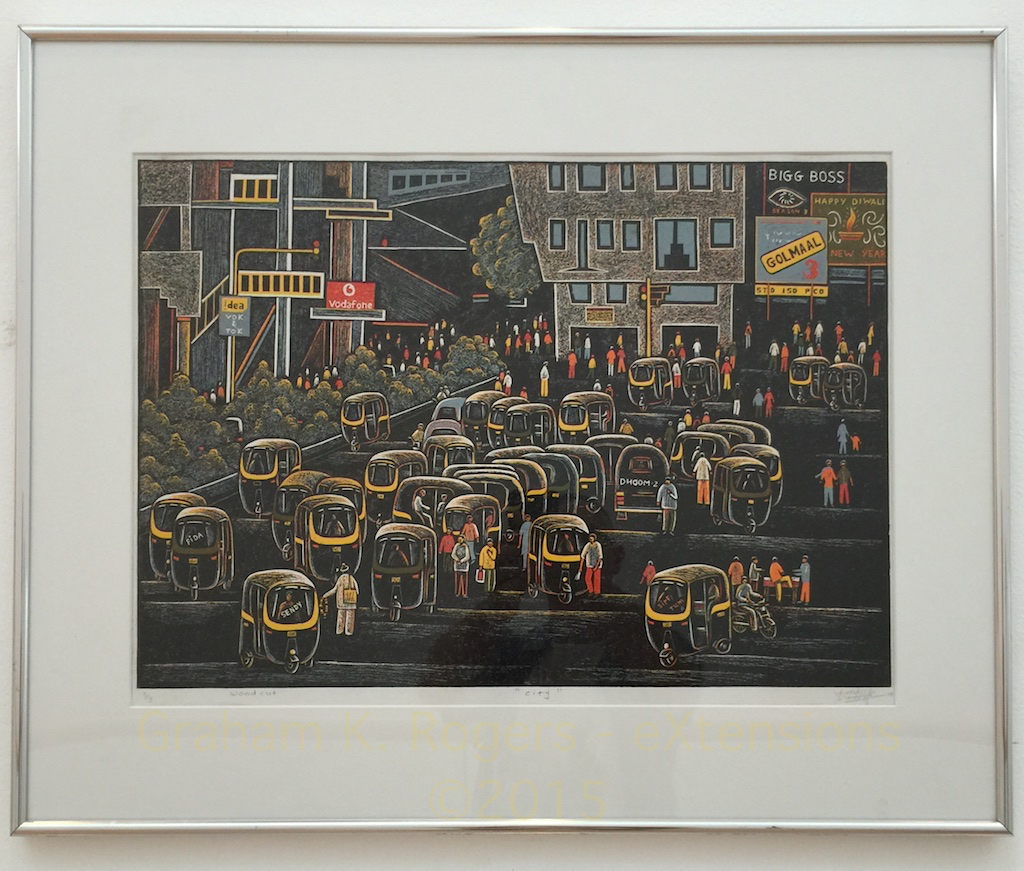 Exhibits are from both Thai and international artists and there is an unusual quality about some of the work. I would be really happy to have several of the works there grace my walls. The high lighting and the glass covering the prints clashed a little and it is not easy to take a good photograph of some of the items on show.
BACC - PhotoBangkok Festival 2015
Many of the items on show here were experimental and may not suit every taste. Artists are from several countries in the region. I was particularly moved by a Thai photographer examining memory as his grandmother fades into Alzheimer's disease; and there was also a fine series of photographs from an old Malayan jail.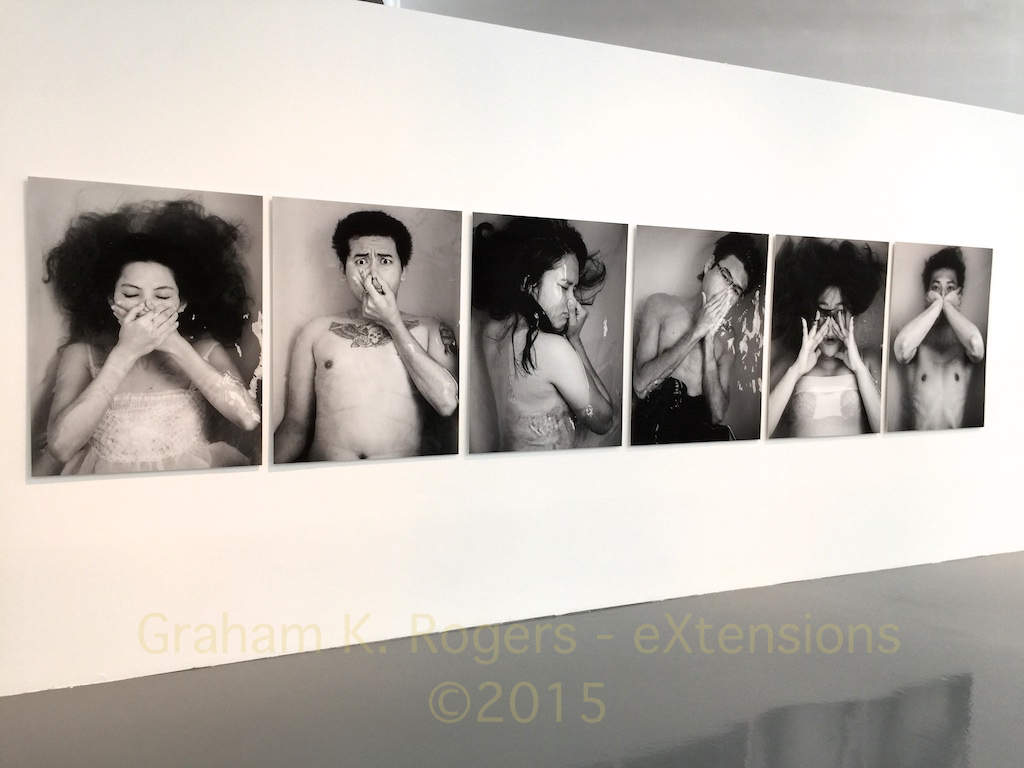 The premises of BACC have much activity these days and it is a good addition to the cultural life of Bangkok. I have been to a number of events at BACC and the mix of these four, plus the street art a couple of blocks away were a good demonstration that there is still creativity here.
Graham K. Rogers teaches at the Faculty of Engineering, Mahidol University in Thailand. He wrote in the Bangkok Post, Database supplement on IT subjects. For the last seven years of Database he wrote a column on Apple and Macs. He is now continuing that in the Bangkok Post supplement, Life.