By Graham K. Rogers
---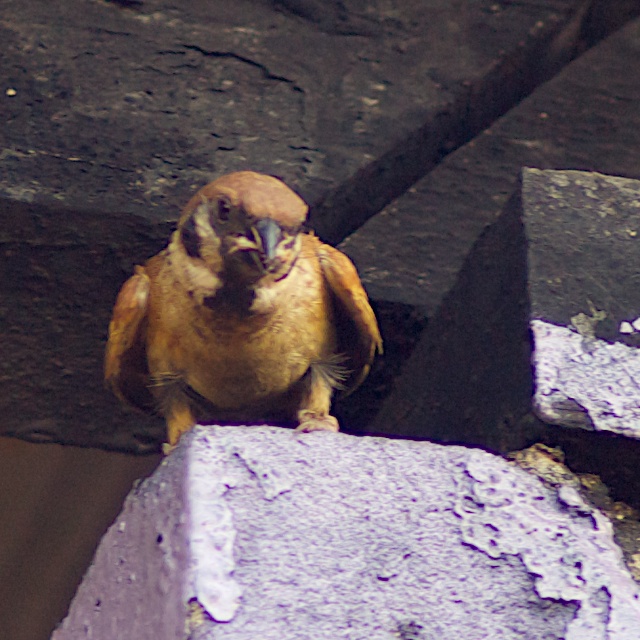 I have learned not to stay up late at night and watch Apple events. There are already several teams at the event or with good online access and their expert output makes it easier for me to analyse the next day. Besides, with the 12-hour time difference, events like the one held yesterday start way past my bedtime and if I do stay up, I am like a bear with a sore head the next day.
My approach is to start the next morning (at a sensible hour) with the press releases and news sources, making my way through these to gain a good idea of the products and what people felt about them. Twitter is also a help here as the short-form message means a concise approach: one idea at a time. iPhone camera and processor featured greatly here; as did the new iPad; and the flirting with "the enemy" - Microsoft and Adobe. Considering Apple's recent ties with CISCO and last year's link to IBM for a greater enterprise connection, there appears to be some pragmatism in play.


With the ideas floating in my mind, I spend the evening running a video of the event (after several cups of tea of course). With an event some 2 hours and 20 minutes, I was pleased I had taken the prudent approach. The formalities were brief. Tim Cook came on stage at the Bill Graham Center to much applause - the CEO clothes fit him well now - and after an acknowledgement of the large numbers of Apple staff in attendance, the announcements began with the Apple Watch.
After relating a few of the benefits that Apple Watch customers are reporting, he cited 97% for customer satisfaction: a figure I had already seen in a number of independent sources recently. He then introduced Jeff Williams (senior vice president of Operations) to talk abut the Watch.
Williams is no Craig Federighi and lacks somewhat in the charisma department. I found myself comparing him with the Tim Cook of 3 or 4 years ago. His brief, to talk about innovations and new devices for Apple Watch was clear enough and benefited from the videos and demonstration inserted into the presentation, but he did not have the conviction that I expect from Apple whose presenters like Federighi and Phil Schiller ("Can't innovate, my ass") light up the stage.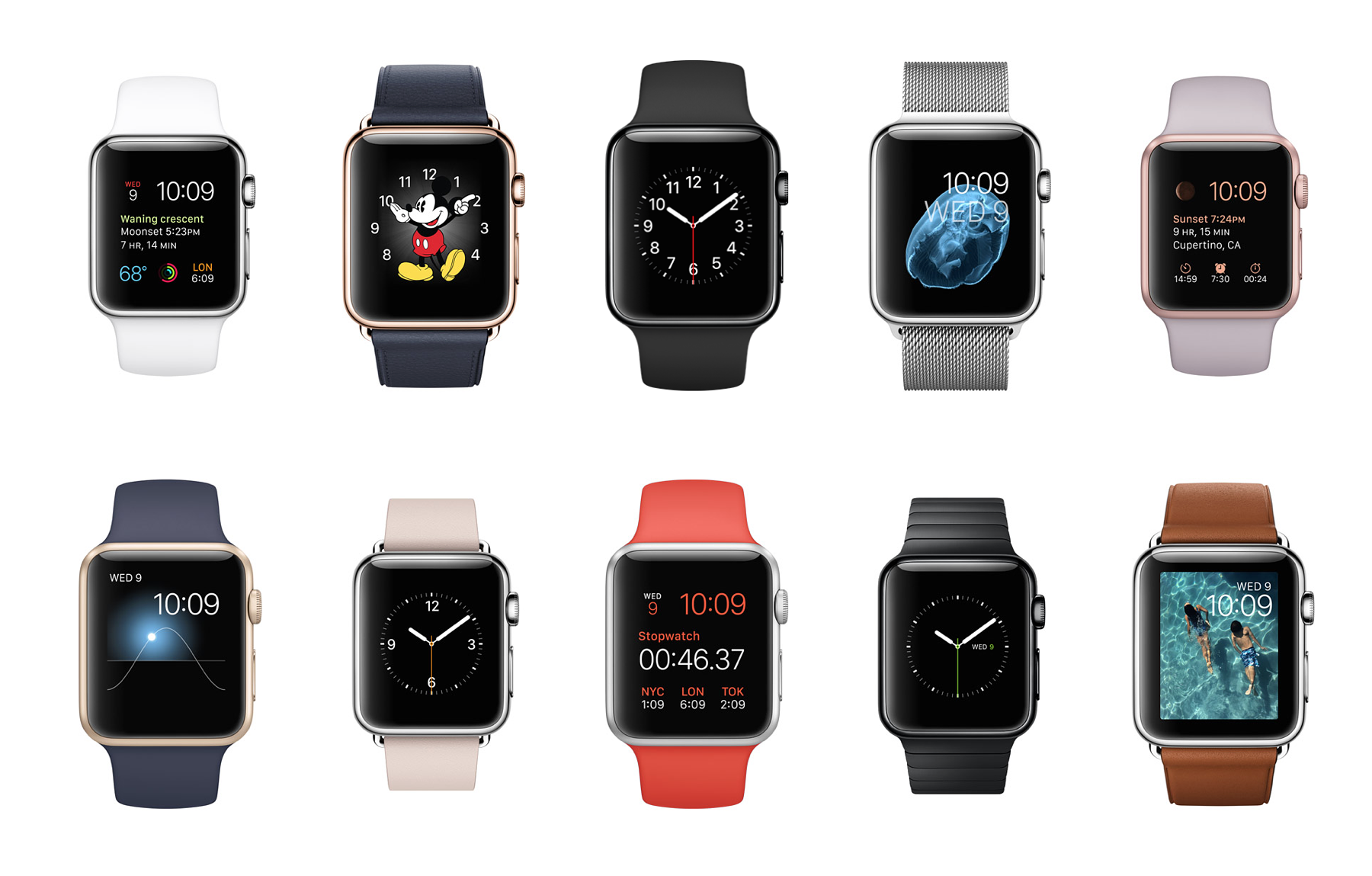 We were told there are new Watch faces and lots of new straps as well as 3rd party complications - the ability to glance at the wrist and see important information - heading our way. And Time Travel. Looking back and forward at data by rotating the digital crown. Transit is also being added to Maps, although I am not sure if it will apply to Maps here: my maps still show restaurants and banks in the middle of Bangkok's river.
Currently there are 10,000 Watch apps in the App Store: a figure that surprised me. Watch OS 2 will add native apps thus increasing the features available to users. The first of those he mentioned specifically was Facebook messenger. Although limited Facebook messaging is available now, the native version will allow sending of text and locations: better than the thumbs-up icon I am limited to currently.
Another app mentioned was iTranslate which seems a little more flexible than the Microsoft Translate app I tried last week (and trashed). It also uses the Microsoft translation input, but handles Thai far better. A Go Pro app will link to the camera (like Apple's own Camera app) giving the user a view of output and control of the camera.

Williams then mentioned the app Airstrip and brought out the developer, Dr Cameron Powell to give a demo of the app: together with Apple Watch, he claimed that this would redefine how messaging and communication occurs in healthcare. Powell described the Apple Watch as a game-changer and outlined the app. A doctor has access to appointments and patient details. If needed, live patient data (heart rate, blood pressure) can be viewed on the Watch. This brought much justifiable applause.
Using the digital crown, the doctor can go back over the input data and signals, for example to determine when changes might have occurred. After analysis, secure messages can be sent to order treatment.
Airstrip also allows a doctor to monitor the progress of a pregnancy, including separate readouts for mother's and baby's heart beats. With this, the expectant mother can also listen to the baby's heart. Data can be sent to the doctor who can analyse and message to confirm.
As with the iPhone and the iPad before it, as the OS evolves and developers come up with new ways to use the device, so its value increases.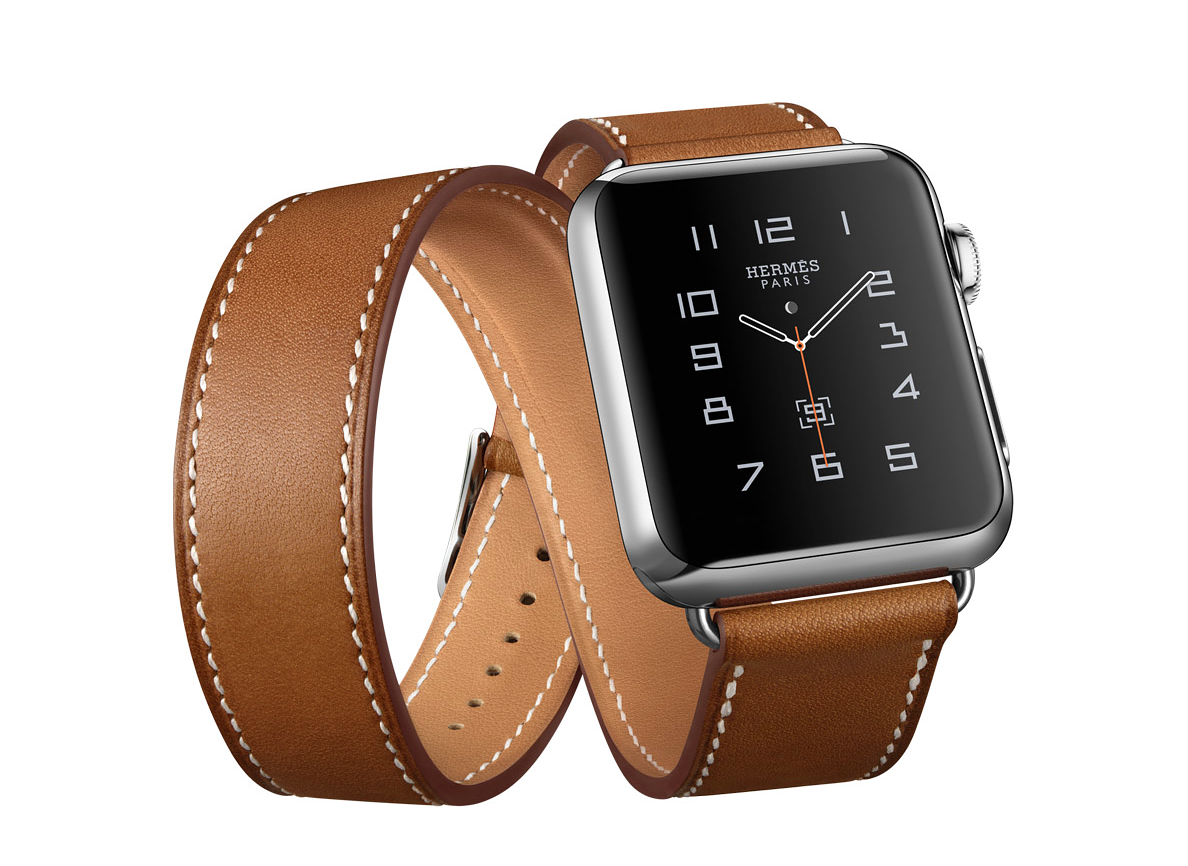 Williams returned to the stage and introduced the first of the new Apple Watch products: a sophisticated watch face and strap collection from Hermès. The bands were a double-tour, single tour and cuff, all done in some expensive-looking leather. Dana Wollman on Engadget has a closer look at some of these bands and there is a good selection of images. The article also includes pricing (this was not included in the presentation): Single Tour for $1100 and Double Tour for $1250 (45,124 baht).
A video showed some of the new Apple bands and two new watch finishes: gold and rose gold in anodised aluminium. These are the same price as the current Apple Watch Sport versions. The stainless steel Apple Watch has some more bands and there is a new case with a (Product) red band. Williams said that the black case had been very popular. A number of other bands were introduced, giving the range a much wider selection of colors to mid and match.
The new models are shipping immediately to 24 countries including Thailand - there's a first. Watch OS 2 is out on 16 September (the same as iOS 9).

Cassandra: Apple Event (2) - Crossing the Rubicon with iPads and Accessories
Cassandra: Apple Event (3) - Apple TV: Good in Certain Areas Perhaps
Cassandra: Apple Event (4) - iPhone 6s and iPhone 6s Plus: Desirable
Cassandra: Series 7000 Aluminum in iPhone 6 and iPhone 6s
Graham K. Rogers teaches at the Faculty of Engineering, Mahidol University in Thailand. He wrote in the Bangkok Post, Database supplement on IT subjects. For the last seven years of Database he wrote a column on Apple and Macs. He is now continuing that in the Bangkok Post supplement, Life.