By Graham K. Rogers
---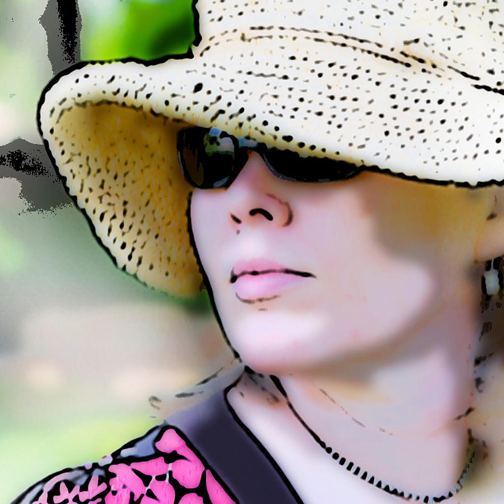 Almost since the time of the first photographs, we have been trying to improve on the output of the camera: whether it be the original negative or (more recently) digital images. Don't think for one moment that teens posting filtered images is new: Ansell Adams was well-known for manipulating the amount of light on different sections of his negatives. This has been continued by the tools available in Adobe Photoshop and hundreds of graphics applications.

The smartphone brought basic photography to millions of users, for good and bad. For many, a simple "snap" and the application of an effect is enough. While the iPhone 6 that I currently use can take some good photographs, a couple of apps for both input (such as 645 Pro Mk III) and output can make a significant difference to the image quality.
I also have in my collection of apps a number that allow me to produce images that appear to be drawings from photo input. These range from the simple Cartoonatic, to the impressive, like Waterlogue, an app that I reviewed a while back and loved. An app I that I first downloaded when the iPhone 3G was current, called Art Camera produced output that emulated the styles of artists such as Picasso and others, including Monet. This was by MacPhun, who also produce Cartoonatic as well as a number of excellent applications for the Mac. Art Camera is no longer listed in the App Store.
This week I came across an app called MobileMonet with the subtitle - PhotoSketch, Watercolor and Oil Painting Effects. Despite the name Monet in the title, the app is more - and less - than this makes it appear.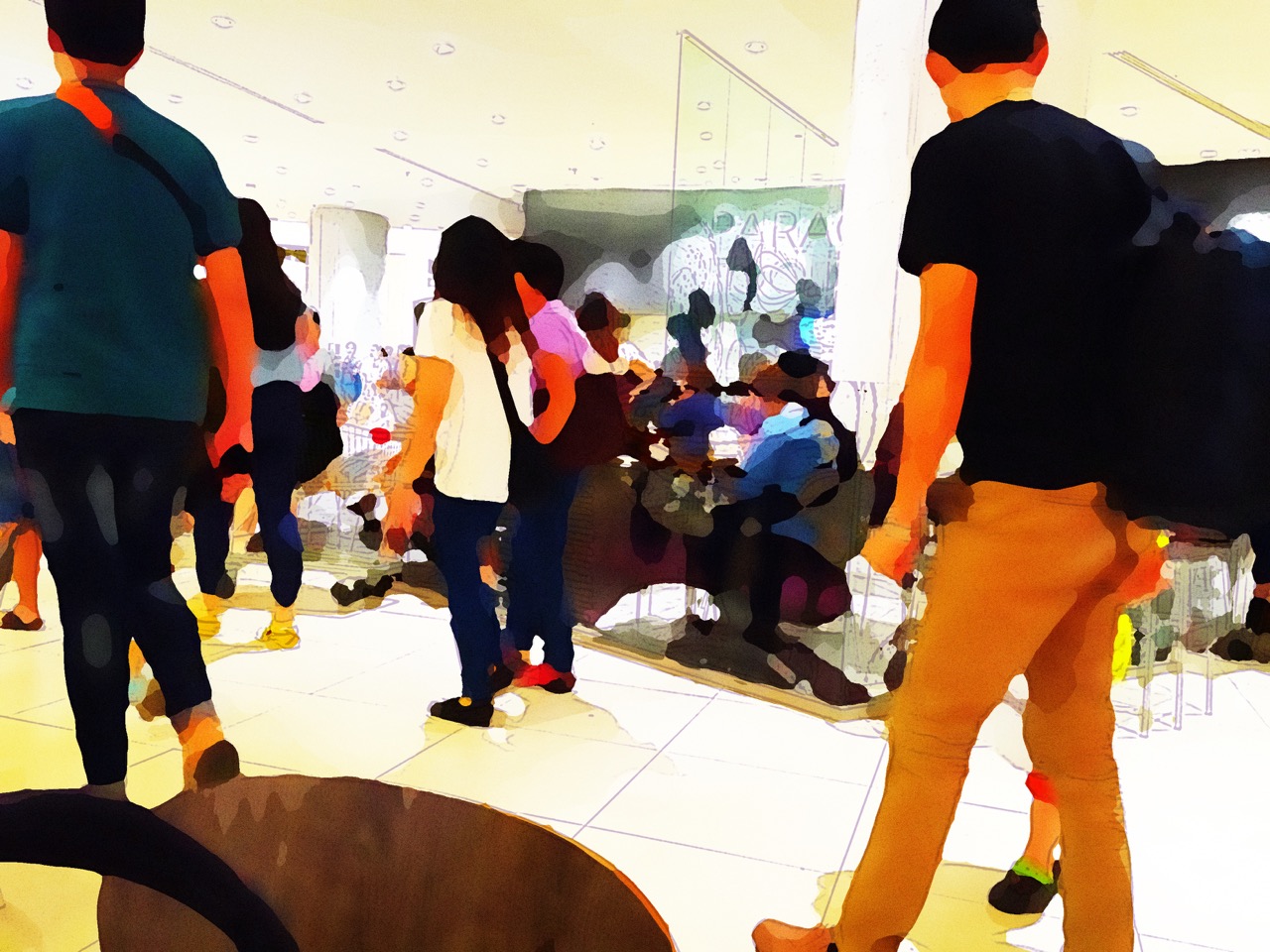 MobileMonet
The app opens with a series of tutorial screens, which need to be dismissed before the app can be used. They have basic information and, if necessary, a user can return to them while using the app. As is common, the app offers access to the Camera or the Photo Library, but in addition, users can work on images from the Clipboard or (most useful) images previously edited in MobileMonet.





On this first screen is access to Settings which gives a number of useful options. Most of these were set to what I would choose (Recent edits, Save albums, Save camera original), but the option to save to Mac JPG Quality was off. Nonetheless, the images I saved before using this were respectable.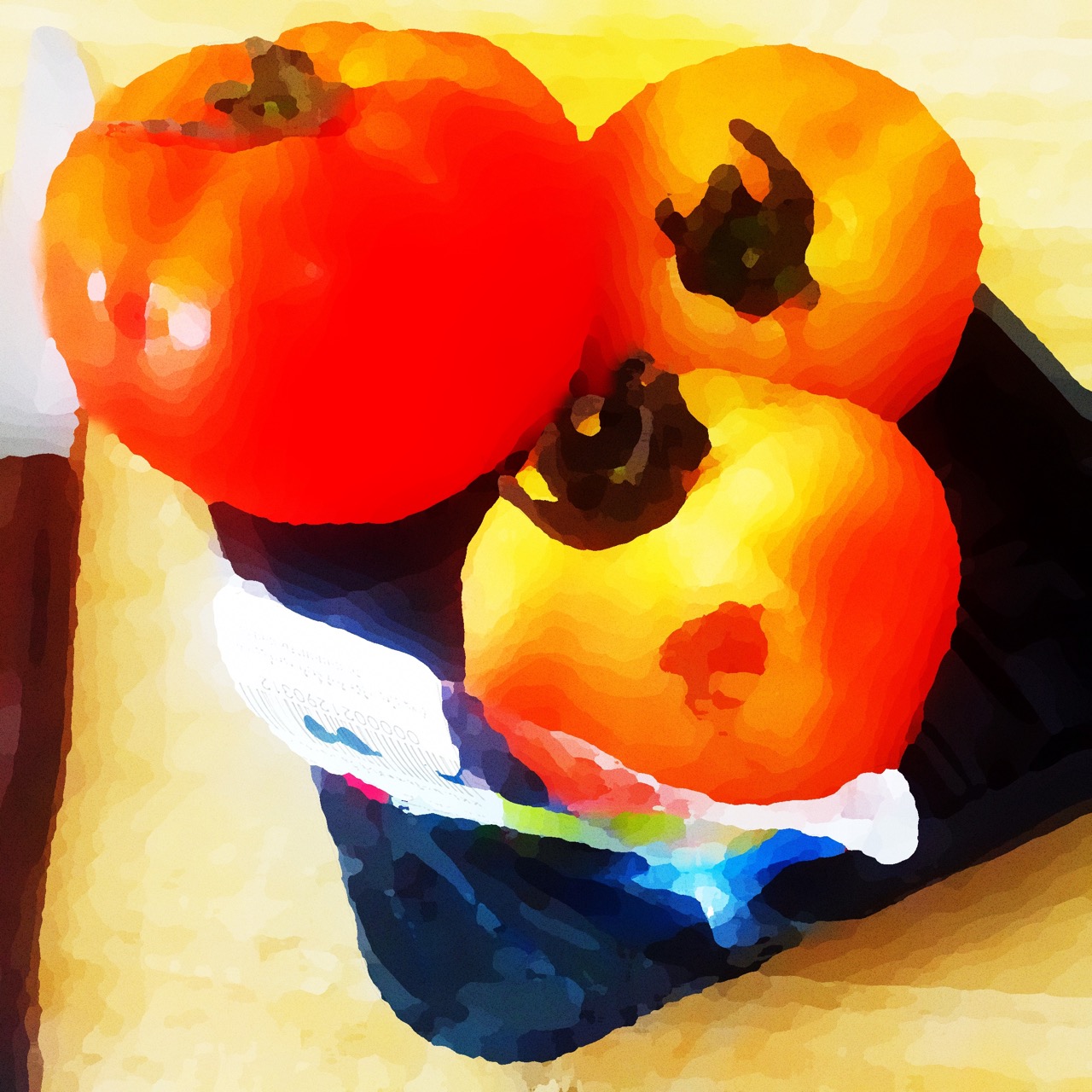 When an image is selected, it appears on the working screen with tools and options top and bottom. At top is a Back button with a Tools icon alongside. That icon reveals a menu that has useful commands: Fill canvas; and Clear canvas are available in many apps; but in addition there are Copy Settings and Paste Settings, like the Lift and Stamp tools in Aperture. Once users have a set of adjustments that they like, these can be applied to another image.
To the right are back and forward arrows - greyed out when no adjustments have been made - then a 3-bar Help icon. This allows access to the introductory screens; and there is also Photo Info. This shows similar data to what one might find in the Information in Photos on a Mac (including a map when GPS is available - see image below), but by tapping a text marked, "more info", a good range of metadata is provided.
At far right on the top bar is an icon that allows Export of images. I will examine this in more detail below.
Editing
The bottom of the screen shows tools that are used for editing. From left to right these are Toolbox, Presets, Line adjustments, Color adjuster, and image adjustments. As an image is brought into the app for adjustment, some painting takes place. The tools allow further adjustments to be made:
Toolbox has two settings: sponge and brush to remove or add colour respectively.

Presets gives a selection of filters using colour and monochrome effects.

Line adjustments reveals a series of three sliders so that details may be fine-tuned: line width, line intensity, color. At the top of this and all slider panels is a red back arrow to remove all slider adjustments (this does not appear in the Paint screenshot below, but is there in use).

Color adjuster has a three slider adjuster panel that allows changes to be made to Paint Size, Colors and Grain.

Image adjustments is similar to the exposure, brightness, contrast controls found in many image editors, with Vibrance, Brightness and Contrast sliders available.
The end result, with initial painting, filter selection and the range of adjustments available allows users to produce a wide range of images from photographs with output like drawings.
Export and Comments
To complement the range of image options, there is a wide range of ways in which the completed images may be exported or shared. As well as the normal Photo Library, email, Facebook, Flickr, Instagram and Twitter, there is the ability to save to the Clipboard as well as Print and the Open in (depending on apps the user has). In addition, the user may send a postcard, order prints (I did not try these), or send directly to two apps: Photo Toaster or TitleFX, both from the same developer: East Coast Pixels Inc..





An image taken with the iPhone 6 was 3264 x 2448 with an image size of 3.5 MB. The app also saved the original. Another was 2448 x 2448 with a file size of 2.5 MB. I also sent this image via email. There were no size options offered and the image as delivered was only 183 KB (800 x 800). A line drawing taken from an iPhone 6 photo, after I had turned on the Maximum JPG option was 2438 x 2413 and 9.7 MB.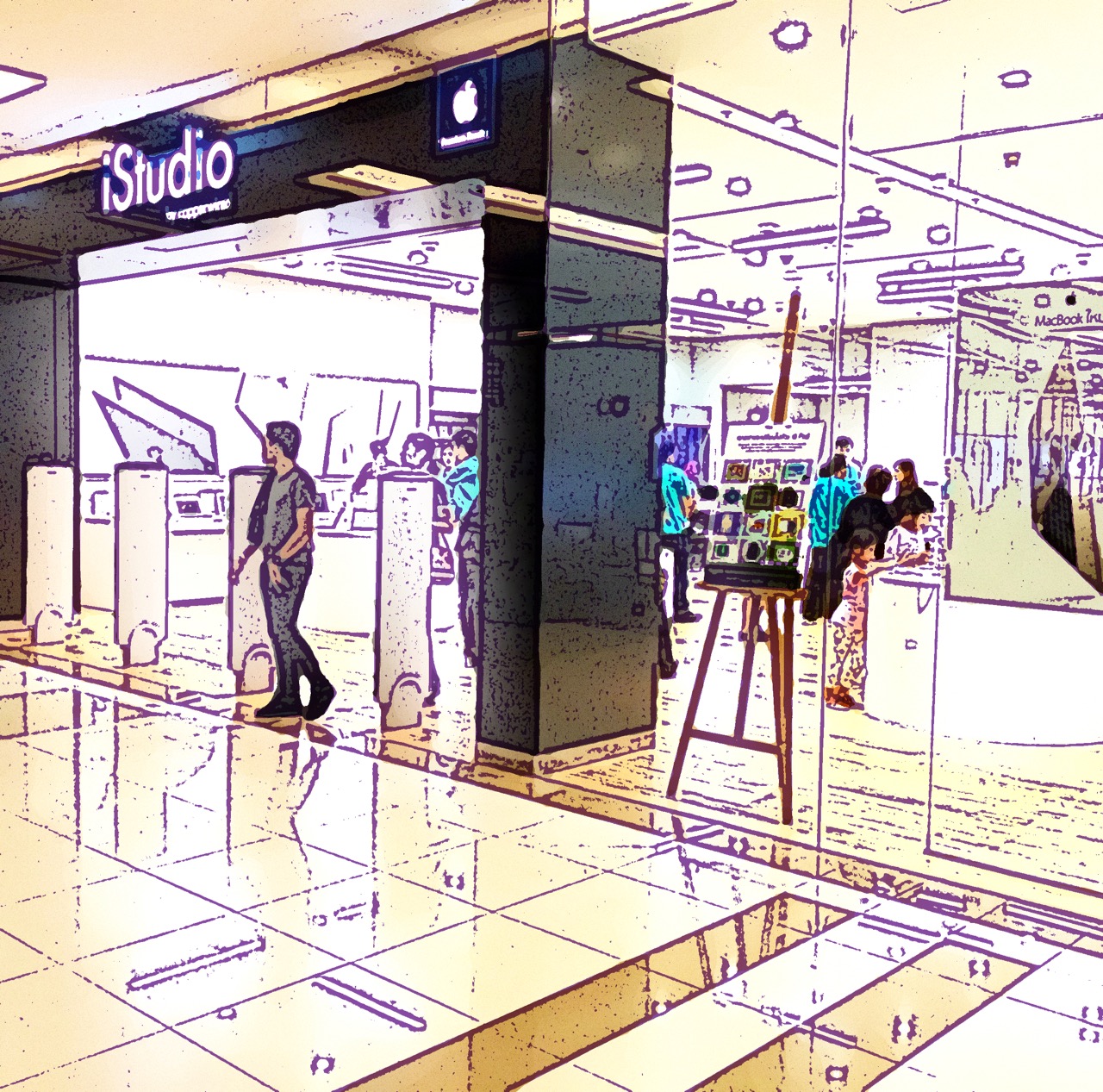 An oddity (in some ways) is that any new image created is saved in the Photos Library with the original, so if that image was taken months before, the edited image is also saved in that specific album or on that date. I had to hunt for one or two of the images I adjusted.
This is quite a good app to add to the collection, although in the main it does a similar task to a number of other apps available. However, there are a number of extras that this app includes which make it a valuable addition to my app collection: the Copy and Paste Settings (Lift & Stamp); the saving of images already edited, and the availability of metadata in particular.
MobileMonet is highly recommended.
Graham K. Rogers teaches at the Faculty of Engineering, Mahidol University in Thailand where he is also Assistant Dean. He wrote in the Bangkok Post, Database supplement on IT subjects. For the last seven years of Database he wrote a column on Apple and Macs. He is now continuing that in the Bangkok Post supplement, Life.