By Graham K. Rogers
---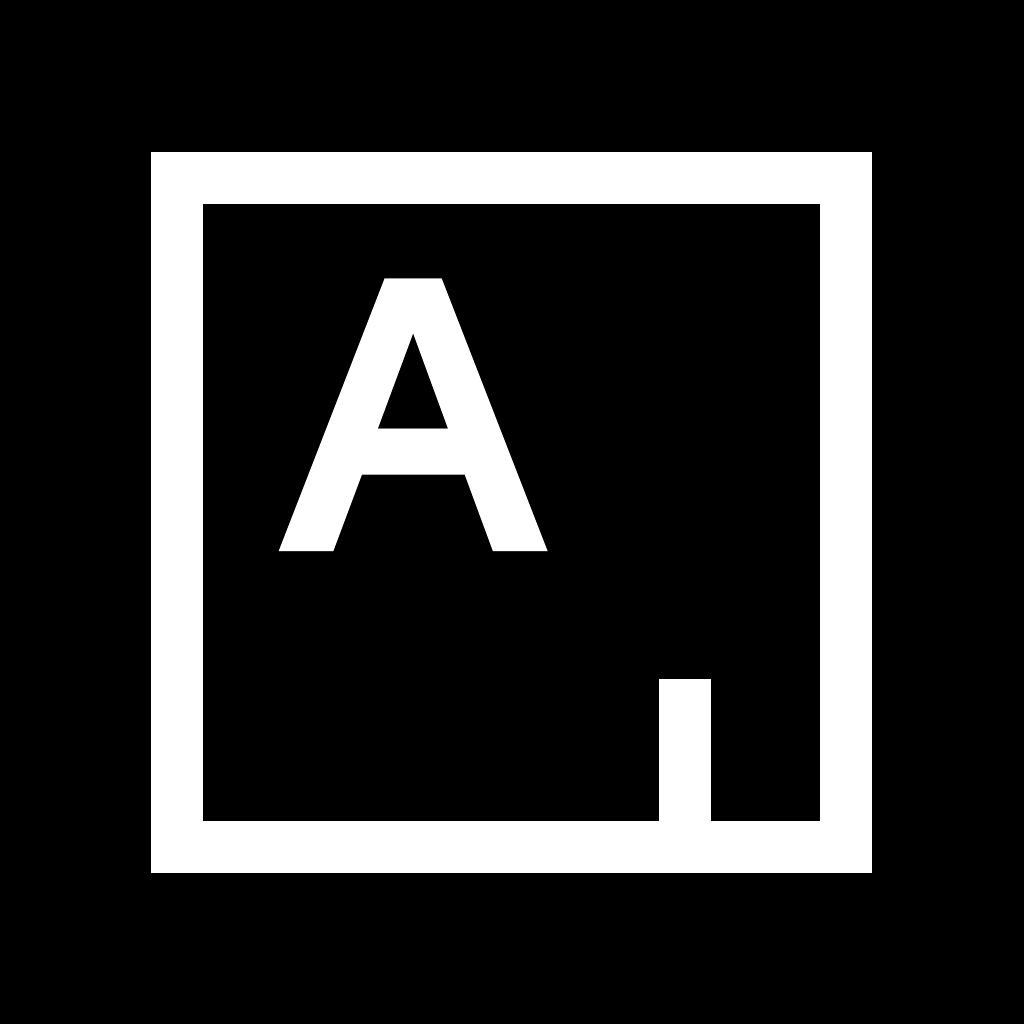 One of the revolutions that the internet has spurred is the need for content. The iPad release in 2010 was perfectly pitched to take advantage of this. In turn, users demanded more content and, in a cycle, more apps were needed to take advantage of this.

I initially saw the iPad just as a way in which news could be distributed. Several publishers, most notably Condé Nast as well as the New York Times embraced the medium with some good results. News International missed the boat, despite the creation of an online newspaper specifically for the iPad: it was restricted to US users at the outset, and when opened up to the World, still only contained US-flavoured content. This was unlikely to be relevant to users in Europe or Asia: the market is the world.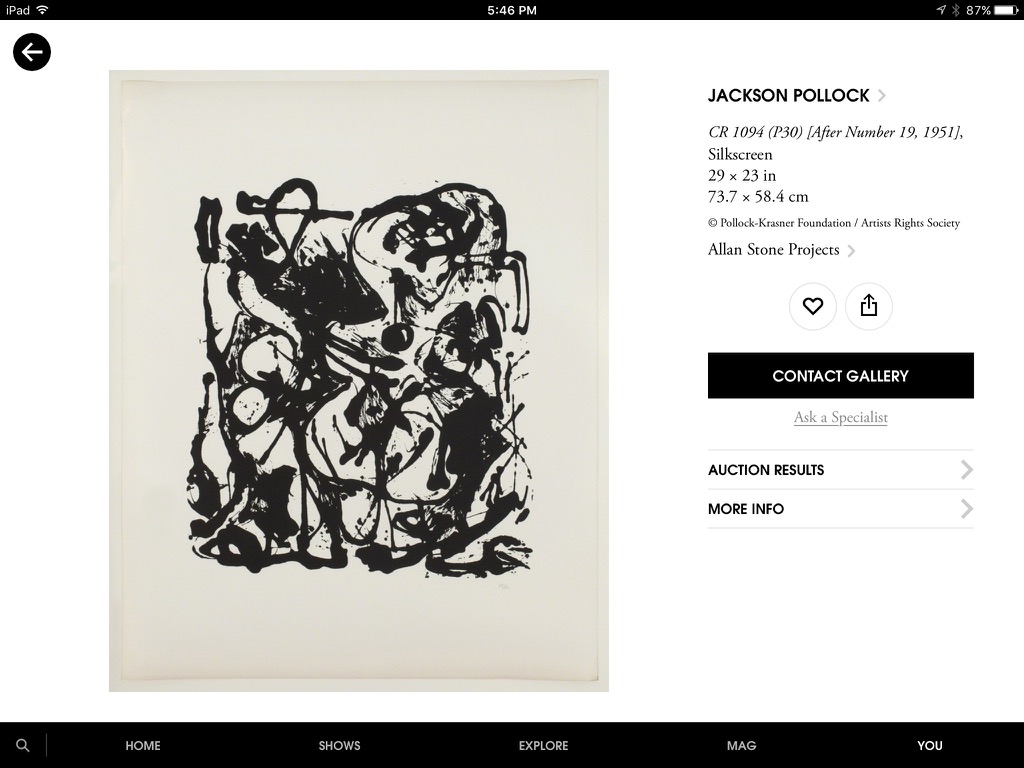 It became clear that the screen size and shape of the iPad is well-suited to displaying Art and I have a number of apps that take advantage of this. These include,
Hiroshige HD and Hokusai HD, by Boram Kim (Japanese woodblock prints) who have several apps with other artists' work;

The Gagosian app from Gagosian Gallery, which shows interesting art works;

Sedition Art - an app that allows me to view and buy digital versions of Art created specifically for app or online viewing.
The last (Sedition) is an interesting concept as it is a demonstration that you do not have to be wealthy to own Art, albeit these are limited edition digital works and not paintings or sculptures that can be touched.

When I lived in the UK a few years back, I visited galleries (to view) and auction houses to view and sometimes to buy: mainly Japanese woodblock prints at the low-prices that might be available at auction.
The best I can do these days is to buy prints of Artworks, although I do also have my own output from photographs printed and available for sale. At the higher end of the market, the auction houses like Sotheby's and Christies used to have their own high-quality magazines, but now have a good online presence. Another resource I have found with the advent of the Internet, are online sites for art collecting and education, such as Artsy.
I have been looking at content - usually via email newsletter - from Artsy for a year or more, but am pleased to see the service now has an app: Artsy - The art world in your pocket. This is best viewed on the iPad, but works just as well (albeit with the limitations, and a surprise) on an iPhone, which is where I did most of my examination.
After a couple of introductory screens, I logged in, although the app may be tried without an account. Signing up is relatively easy: email and a password. The opening screen shows some Current Shows with a featured exhibition: currently Anish Kapoor at Versailles. Scrolling across, there are also: Featured Gallery Weekend; Exclusive works on Artsy; and an Editorial feature (56th Venice Biennale).
Scrolling down that first screen displays other current shows, including those in Los Angeles, San Francisco, New York, London as well as Venice.

At the bottom of the screen is a menu for easier navigation of the large quantity of information in the app: Home, Shows, Explore, Mag, and You. The Home screen opens the app, but the other sections have much valuable content:
Shows loads a menu of cities. Ten are listed, with an "All Cities" option at the bottom. This loads over 80 city names and I was pleased to find that some in this region were shown, including Bangkok, Kuala Lumpur and Singapore. While there are currently no shows here, it does give past shows, so there is some hope. These were private galleries, and the Bangkok Arts and Cultural Center was not shown. This has had some interesting exhibits in the last couple of years.
Explore examines Fairs, Auctions, Artists, Galleries, Museums and Categories. Each is broken down further into more manageable lists. For example, Auctions, shows Current, Upcoming and Past; while Artists has several categories (Emerging Art, Contemporary Chinese Art, Contemporary Photography, Abstract Sculpture, Post-War European Art, Contemporary Design, Post-War American Art, Contemporary Conceptualism, and East Village Art. Selected artists and their examples of their output are shown and tapping on any one takes the user down a further level to reveal detail about the artist or genre.

Mag has a valuable series of articles - as used to be provided in the glossy magazines of Sotheby's and Christies - albeit briefer than those print versions, but nicely set out with illustrations and in-text links. It is particularly noteworthy that in this section, as throughout the app, the focus is not totally on western output and artists, but that Asia is also well-represented. There are also sections dedicated to the Middle East and Africa.
You is a section for the User's favourites and sections throughout the app include a Heart symbol (as well as Facebook and Twitter icons) allowing us to save specific items. This is doubly useful as the fertile nature of the content may mean it is not easy to navigate through the sections and down all the sub-levels to find that one item we were looking at last week. I quickly marked Topographical Photography and Pop Art for later examination. I found that items I had marked as favourites on the website also appeared in the app in this section.


As well as being able to examine the Art, it is possible to find out just how much is paid before (if one is able to consider this) contacting a gallery, for example, to buy or bid. An additional feature sends a pre-formatted email as a form of enquiry, although I am afraid I was unable to find anything within my price range.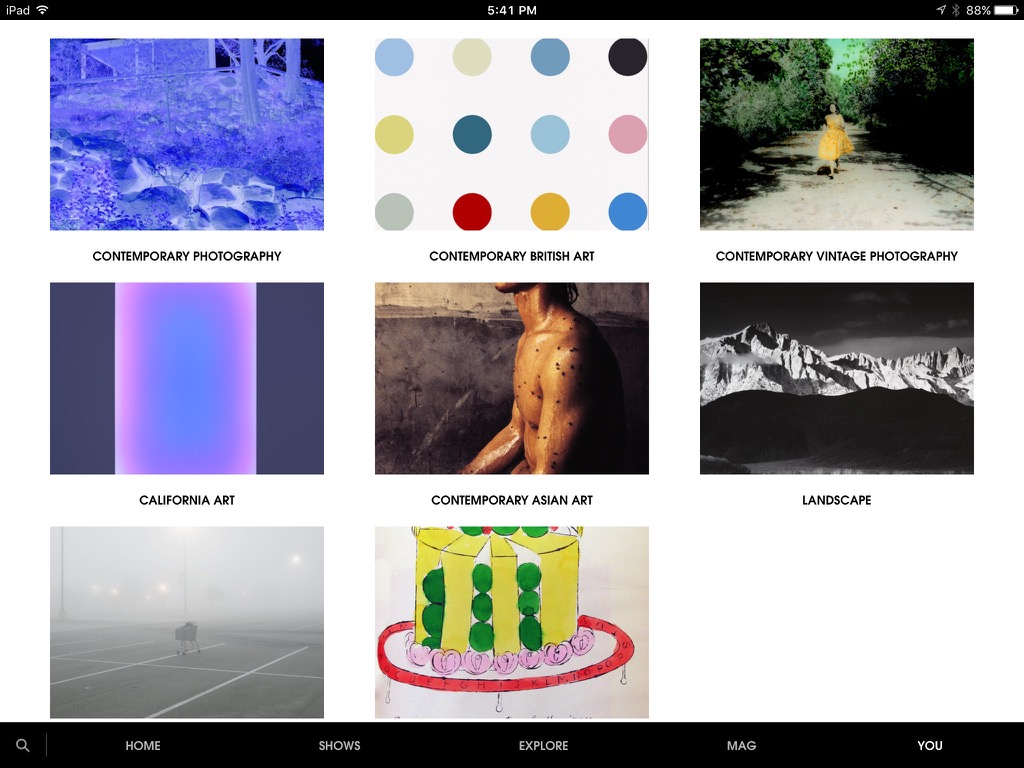 The app is better on the iPad in a couple of ways, mainly connected with the screen size. An interesting, but unsurprising feature is the full-screen display of an artwork. When an item is shown alongside its information, tapping on the painting displays the image full screen.
The iPhone, despite its size, goes one better. Turning the iPhone to landscape mode shows a painting on a wall in a virtual room setting: a bench and a human figure allow a good comparison of size.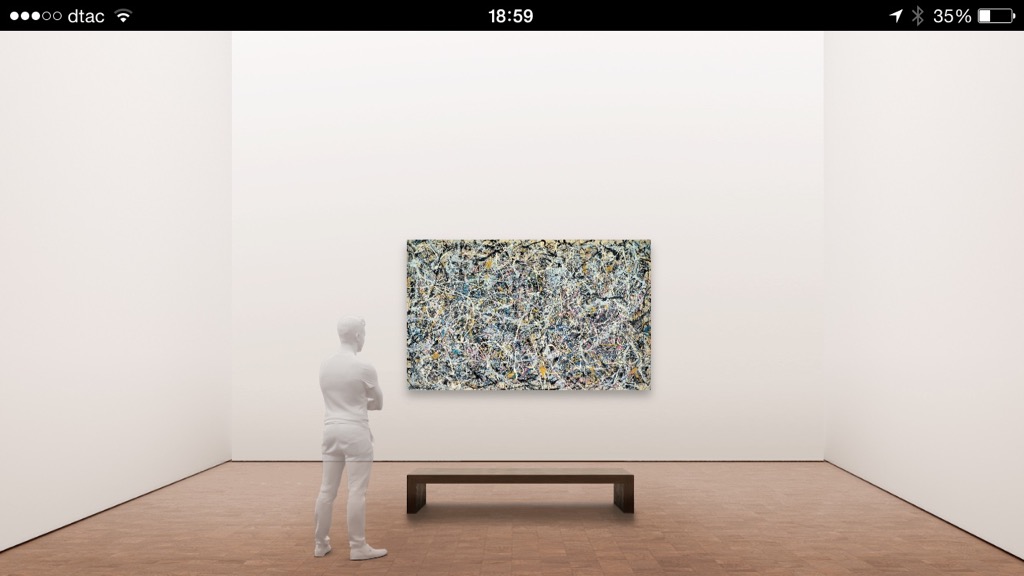 This is not simply an app that allows the wealthy to buy paintings via the iPhone or iPad. It is also a valuable educational tool with much information about Art, Artists and the Art World easily accessible. I have been enjoying the occasional news-letters over the last year or so, and the free Artsy app is another way in which I will be able to access online information about Art easily and with no cost.
Graham K. Rogers teaches at the Faculty of Engineering, Mahidol University in Thailand where he is also Assistant Dean. He wrote in the Bangkok Post, Database supplement on IT subjects. For the last seven years of Database he wrote a column on Apple and Macs. He is now continuing that in the Bangkok Post supplement, Life.