By Graham K. Rogers
---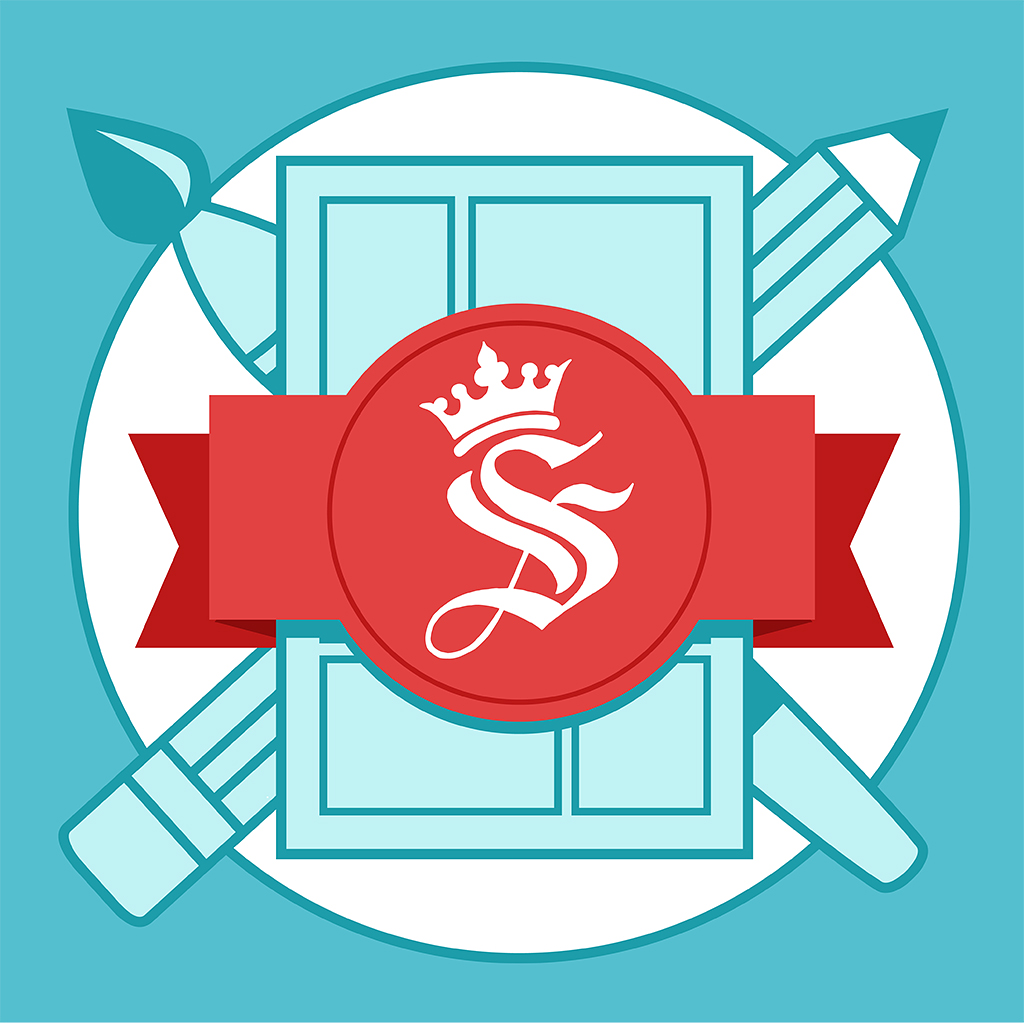 These days, it is not all that easy to find new apps that have features over and above what already-existing software can do. Once in a while, however, an app appears that either has a totally new feature, such as last year when manual camera apps started to appear. There are plenty of apps that allow editing of images, with a variety of output styles and I recently came across Seedling Comic Studio: a free app with a lot of attractive features.

I already have a couple of apps that create comic-style output, like Halftone ($0.99) and Halftone 2 - Comic Book Creator (US$1.99), both from Juicybits Software. While Halftone is great for editing and applying effects to single images, Halftone 2 has a lot more features and its full title, including "Comic Book Creator" is more of an indication of the larger feature set. This also puts it in competition with the marvellous Comic Life ($4.99) which also has a version for the Mac.
Seedling Comic Studio, which appears on the iPhone with the title, "Comic" beneath its icon, is a free app that is well put together, fairly easy to use and with a reasonable set of output options.
Seedling Comic Studio
The app opens with a basic screen, followed by a cartoon-style introduction: fairly simple information on how to start. I noticed tools buttons available at top and bottom of the screen suggesting several ways to control input and output.

At the center top is the Comic logo which accesses an app library when pages are created. To the left of this are Undo and Redo buttons; to the right, Pages and Share. The bottom of the screen shows two groups of tool buttons. Left is Add: Sticker, Bubble, Cutout and Page. To the right is Edit with a single Layout button.





When the Intro cartoons are tapped, they are replaced immediately by 2 blank panels each with a camera icon. Tapping one brings up a permissions panel (camera and photo library). The panel I had tapped accessed the camera and the icons at the top and bottom changed. At the bottom center a camera icon was shown in blue. To the right was a button for Backgrounds; to the left, the Photo Library.

Using the Photo Library button I was shown the images in the library but with thumbnails that were slightly larger than normal: two wide to the screen. Selection is made by tapping the image and it appeared in the editing panel. Resizing was not easy, so image selection needs to be done carefully, depending on size and shape of the panel used.

Once an image was in the panel, I added Stickers and Balloons. The stickers are the usual "Bam", "Pow" type, along with a few others in the selection of around 65. These are automatically added to the page and can be dragged into position. However, with some of the smaller panels, size does matter. A hard press on the screen puts the item in a circle (outside is dark) and with some deft work, the sticker can be resized. This also applies to the Bubbles, some of which have tails to indicate a speaker, that need to be positioned.





Selecting Bubble brings up a panel with several types and shapes. Some holding-text is already entered. When the user selects a Bubble, a screen plus keyboard is available. There are also tabs for fonts, with a basic selection of 10, as well as 10 colors and styles (e.g. white on black, black on yellow).

While working on the original 2-panel page, I tapped the layout button qnd was able to select a new format for the page. The two images I was already working on were retained and I was able to add more as required.



Sharing and Comments
Once a screen was completed I considered the option (top right) of Pages and was offered a number of buttons: back, delete; and at bottom, re-order, view mode (the main screen) and Add Page. Using this gave me another two-panel blank screen with the camera icons.

Before users are able to access in-app purchasing (for more Stickers) or the Share options, a simple math problem has to be solved. This tries to make sure that children are not doing anything they shouldn't. I saved a page to the Photo Library, but there were also options for Mail, Twitter and popular social networking sites. When sending a page by Mail, I was given options from Small (47.9 KB) to Actual Size (1.4 MB). Saved as an image to the Photo Library, the page appeared on my Mac as 1.4 MB, the same as the email attachment.

Comics and Pages are retained in the App's own library, accessed via an icon (top center), so it is possible to continue work on a project at different times.






Unlike the other comic output apps (Comic Life, Halftone) there are no options of textures, for example, imaged with dots like a Roy Lichtenstein painting (e.g. Whaam!). I was pleased with the easy way I could work with the panels and bring in my own images, creating pages quite quickly. Because of this (and the point that it is free), I made a token purchase of a set of Stickers.

Despite its relative unsophistication, this app has a lot going for it. As a free app, Seedling Comic Studio is highly recommended.



Graham K. Rogers teaches at the Faculty of Engineering, Mahidol University in Thailand. He wrote in the Bangkok Post, Database supplement on IT subjects. For the last seven years of Database he wrote a column on Apple and Macs. He is now continuing that in the Bangkok Post supplement, Life.