By Graham K. Rogers
---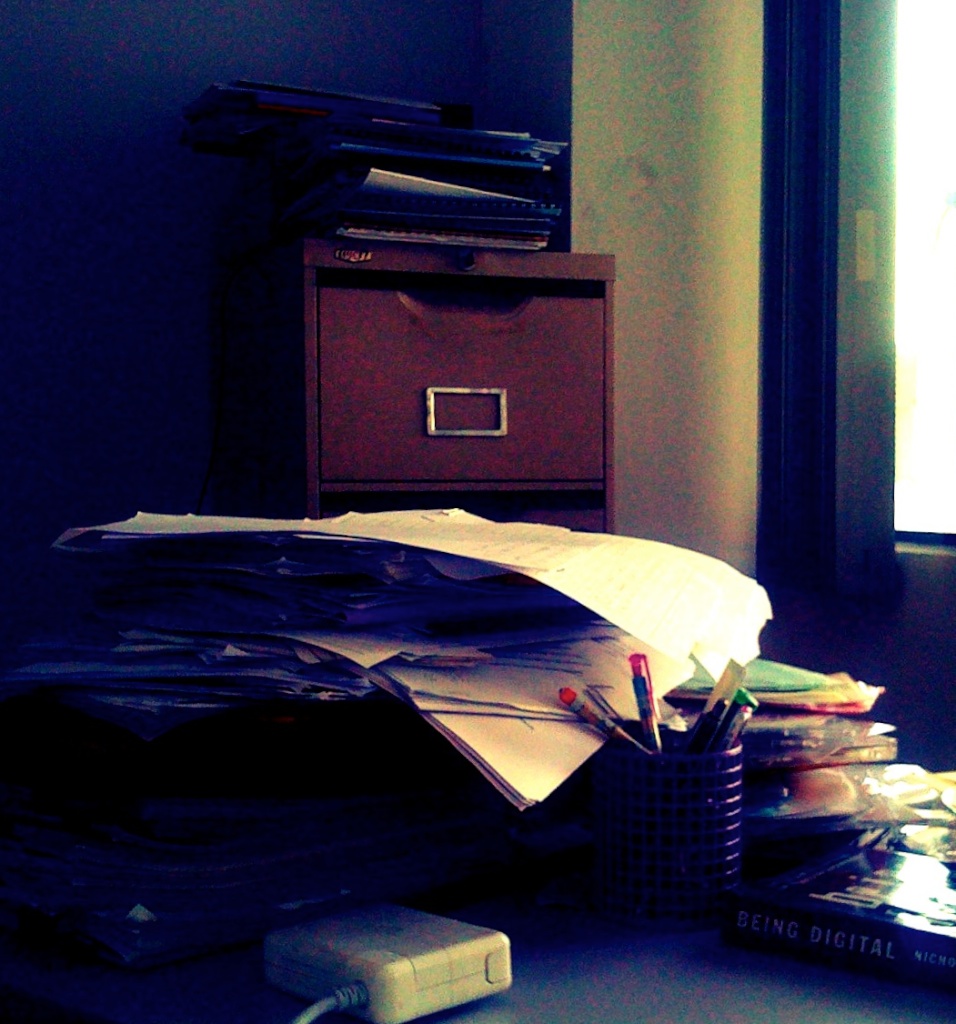 Opening Gambit
Boston and terrorism. Deconstruction of anlaysts. NYTimes report on Foxconn aimed at Apple wins a Pullitzer Prize. Foxconn hiring: is this the run-up to the next iPhone? Four of the top five highest paid executives in the U.S. work at Apple (Tim Cook not included): actually, no - stock options are not the same. A 12 MP camera for the next iPhone. iPhone lens attachments. Time Machine backups and hints. Ext file access for OS X. Aperture, iPhone and Xcode updates. PC sales down - Windows sales slump: there is no Plan B. Film and digital cinema comparisons. Google's Schmidt to make the tide turn. Michigan judge fines himself $25 for contempt when his phone went off in court. Samsung in Taiwan admits to hiring students to post negative comments on HTC.



Boston
The tragic event in Boston this week was not named as an act of terrorism as far as I heard late Tuesday here. I listened to the press conference and took a number of things from that: prior to the race, the area was swept for devices, and the last time this was done about an hour before; there was no threat made; the analysis of the scene and the materials recovered will help to identify the type of devices used, and perhaps the source of those will help narrow the focus; while the police secured the scene, many officers were directed to collect CCTV footage; members of the public have supplied images; the public were asked additionally to make available any other images of the area and also provide the time these were taken (a comment made by one speaker was that the data is available within the files, but this could save time); with the injuries, it is a suggestion that the bomb was placed low down on the ground.

A variety of sharp objects were used in the bombs (pellets, shrapnel, nails were mentioned), no evidence of radiation was found: a bomb maker has a "signature" and these details may match data the authorities already have. The materials might also be sourced as a way to track down the perpetrators.

It is the minor details such as materials from the bombs, series of images and witness statements that help to build a picture and thus discover the perpetrators eventually. As part of the quest to build this larger picture, Steven Musil reports that the police in Boston turned to Twitter to send out information and to gather more from the public.

Late news from The Independent shows that the bombs were made from pressure cookers and contained ball bearings: designed to injure; and there is a confirmation that - as a Canadian eye-witness suggested to a CNN reporter, they were in rucksacks on the ground. They will trace the pressure cookers and perhaps the backpacks.



Apple Stuff
I am pleased to see I am not alone in moaning about all the experts that have come out of the woodwork in the last couple of years and how their analyses are often way off: they know litle about Apple but set themselves up as the last word in what Apple will do. Take a look at an item by Steve Sande on TUAW in which he deconstructs a lot of recent commentary. While you are at it, you should look for The Macalope and others like Daniel Eran Dilger and John Gruber on Daring Fireball and Jim Dalrymple. These guys are far more in touch with Apple ideas than many so-called analysts.


One of the worst series of articles for me was from the NYTimes, using information from the later-discredited Mike Daisey, there was a relentless campaign to show that Apple, and only Apple, was responsible for worker problems at factories in China. It did not matter that other companies were using the self-same factories - Dell, HP, Microsoft, Samsung et al - Apple was the target. And once the NYTimes started the ball rolling, lots of other media took up the attack and ran with it, not checking, just using the same limited set of information.

This disgraceful report was not even original, as Wired carried the story 8 months before, and yet it has won a Pullitzer Prize. MacDaily News reports the news briefly and also has a couple of sharp comments.


A few weeks ago it was reported that Foxconn had a hiring freeze and while it was explained away as a seasonable adjustment, some presumed it was a prelude to a new iPhone and others (sometimes the same) also put this down as another reason Apple's figures would be down for the quarter and the company was at death's door. Again.

Now we are told in an item by Neil Hughes on AppleInsider (among others) that Foxconn has resumed hiring and that this is "a move said to be made in anticipation of Apple's next iPhone". Also commenting on this is Ben Lovejoy on 9to5 Mac.

All is as is expected and we could have predicted this months ago (perhaps we did, I forget) but in the meantime there have been scores - nay hundreds - of panic rumours about the iPhone 5S, Phone 6, iPhone cheapo and the rest. We shall see when Apple announces the new device, whenever that might be. As WWDC is coming soon, I would expect some information about the beginning of June.

As to naming, who cares about numbers: as we know it is an iPhone, maybe that is all it will be called from here on in. Neil mentions that Apple requested that Foxconn take on extra staff and it may be that there will be three lines running (at least) iPhone 4S, iPhone 5 and the new one.

And just in time, before it all gets too postive, a report from Dara Kerr cites an analyst who has visited suppliers in Asia and says that the rumored iPhone 5S will most likely be delayed due to pre-production issues. He adds in the reported delays to iOS 7 and the anser is another dud for Apple. This is not the first time Misek has been negative, nor made wild predicitons, however, Kerr does not help by setting the scene with her opening: "As Samsung, Google, and Microsoft forge ahead with smartphones, smartwatches, and other smart devices, Apple could be experiencing production delays across the board". There is a lot of vapour in there.


As a comment on the rumours, Ernie Varitimos on AppleInvestor reports the claims of Gene Munster that a low-cost iPhone could see unit sales of 75 million in 2014, and expects Apple to sell a $300 non-subsidized iPhone starting in September.

Nothing here but dangerous speculation.


While we are on Apple and employment, Sam Oliver on AppleInsider reports that four of the top five highest paid executives in the U.S. work at Apple, and surprisingly none of them are the company's chief executive officer, Tim Cook. Those high flyers are Bob Mansfield, Bruce Sewell, Jeff Williams and Peter Oppenheimer, with Mansfield receiving $85.5 million in 2012, but he is considered a highly important manager at Cupertino. Cook earned $4.17 million in 2012. This came from Bloomberg.

However, Philip Elmer-DeWitt on Fortune points out that this is all a bit skewed as the figures include restricted stock units which are not really pay, but pong term bonuses if they stay with Apple for a longer period. "Don't Bloomberg's brainiacs know the difference between an RSU and a pay check?" he asks. [My link for this was MacDaily News.]


Back to the iPhone and unconfirmed rumours. Michael Steeber on 9to5 Mac reports that the camera in the next iPhone is likely to be upgraded from the current 8 MP to a 12 MP device. While this is not really a surprise - bigger and better every time - he writes that the report originates from "Wonderful Saigon Electrics in Binh Duong, which specializes in providing camera modules for the iPhone."


The Mac came first, then Windows. Now the iPhone with iOS has been developed and was followed by Android which takes around 97% of sales (but not the profits): Déjà vu all over again? Kate MacKenzie on Mac360 compares the two systems and hardware sets. Her conclusions are that Apple just needs to keep doing what it always does.

An article that has some related information regarding profits comes from Horace Dediu at ASYMCO who reports that with the Windows market contracting (see below), Apple makes more profits than the top 5 PC makers. Using figures from the Gartner analysis we looked at last week and some of his own calculations, he shows how profitable Apple remains [My source for this article was MacDaily News.]


Also rather profitable is iTunes and Kevin Bostic on AppleInsider reports that (after 10 years) 63% of all paid music downloaded. While the figures quoted (from NPD) seem to refer to American consumers, they are significant nonetheless and perhaps the RIAA and the MPAA have finally realised which side of the fence they are facing. At the end of the article above from Kate MacKenzie, there is a sort of appeal from Mac360 concerning support. I can only agree:
Supporting a single sponsor during your visit today helps to keep the lights on and water flowing in the bathroom. When you turn your attention to check out only two sponsors during your visit we're able to bathe regularly and keep fresh supplies of pharmaceuticals or vegetables. But not both. We appreciate your visits to our advertising overlords. One per day really does help.

Over the last couple of years I have bought some lenses for the iPhones I have. My favourites are the olloclip ones but these are phone-specific. The lenses attachements for the iPhone 4 and 4S do not work on the iPhone 5. I also have the Mobi-Lens solution which is a clip-on and works on a number of devices. Now a company called Schneider has a further solution with some excellent lenses. The difference is that these are attached to a case that is phone-specific, Electronista reports.

I am a great believer in Time Machine (or any backup system come to that) having lost data myself in the past. Now with the way OS X works, it is fairly easy to switch to a new machine using a Time Machine backup - I did it a couple of times a couple of years back when my MacBook Pro had a hard disk failure: I switched to a replacement 13" MBP, then switched back when the 15" machine was fixed. Kirk McElhearn on MacWorld writes about ways users could control the features on Time Machine from the command line. This is particularly informative for those who manage remote Macs or who want to run scripts containing commands for Time Machine. A useful article.
Also useful are comments contained in a article by Federico Viticci on MacStories on the way they regard backups as essential. I say this to colleagues and students, but few actually make any form of backup as a regular exercise.

Apple has released an update to the Xcode software for developers. Version 4.6.2,
Improves LLDB performance for debugging Objective-C code.
Fixes an issue where the crash log database could grow very large.
Additional bug fixes and stability improvements.

An item on H Open reports that an update to Paragon's Linux file system driver for OS X now makes it possible for those who want to have read and write access for Ext2, Ext3 and Ext4 filesystems.

An article this week adds to something I have been aware of for a while as I did look at a couple of locally developed apps for the iPad that allowed users to link to their trading accounts at the SET here. Now Kevin Bostic reports on AppleInsider about a trend that is led by Bloomberg with a new update for its Bloomberg Anywhere app for the iPad. I already have a Bloomberg app for the iPhone which displays much better on the iPad and this should be enough for my information needs, but Bloomberg Anywhere is an app that has access to a subscriber service that some traders would deem essential.

Although I check for software updates every day and none are shown this morning, MacNN is reporting that Apple has releases updates for Aperture and iPhone.
In another article, MacNN also report on updates to Java and Safari, as well as printer driver updates from Epson, HP and Canon.
On the other hand, I do see that there are updates to a number of apps in the App store this morning, including Facebook 6.0.
Other Matters
It has been noticed by some that as sales of PCs have dropped considerably, so sales of Windows 8 are also expected to have fallen somewhat, although in this house we are not sure whether the chicken or the egg came first: did PC sales slump because of Windows (not well received), or did sales of Windows not lift off because no one is buying PCs these days. Many home users have found that tablet computers are doing all they need and so the companies like Samsung, and others whom we might mention, benefit.

With the economic situation many companies are not upgrading either their PC systems or the OS they use, so not only are they not buying Windows, which is one of Microsoft's cash cows, but there is likely to be a knock on effect with Office, the other one. So what is Plan B? Jay Greene asks, mentioning that survey from IDG and the drop in sales (13.9%).

The problem is, there is no Plan B, although they might start by throwing Ballmer from the battlements. Even the analysts aren't sure.


With a documentary on cinema backed by Keanu Reeves about to be released, Kieran Turner-Dave on The Independent has a fascinating look at the decline of traditional film and the rise of digital in cinema, with some additional information about the real drawbacks of digital, which has come to stay and has revolutionised the making of movies. This article is a good reference and the information it contains adds considerably to my knowledge.


I like to look at security matters, especially when these pertain to privacy. Joe Svetlik reports on comments from Google Executive Chairman, Eric Schmidt, concerning the use of drone aircraft by civilians. I do not often find myself agreeing with Schmidt, but we are on the same page this time. However, Dan Farber takes the interview that the comments came from a little further as while Schmidt is keen to control the drones, but Farber points out that Google Glass is a different matter to Schmidt even though the device may also allow forms of personal surveillance.

The chairman is a bit verbose at the moment and Shara Tibken reports more of his gems which this time came at the AllThingsD conference. He predicts 1 billion Android phones by late this year, and 2 billion within a year or two. Great, except is anyone making any money out of them?

A further comment from Schmidt (also at AllThingsD) was reported by Electronista. He says that Google would like Apple to return to using Google maps in a future version of iOS. Easy to make the switch back he thinks. I guess Google must be hurting from the switch as the map app is free (as it was before), but the app provides links to advertisers and Google doesn't have those now in the same way. The Electronista article does make the point that the map data used by Apple currently has some faults, but to imply that Google does not is wrong: I have only to look out of my window to confirm how wrong Google maps is.

Is Schmidt going to order the tide to turn back next?


While we are on maps, AppleInsider report that the former Apple exec in charge of Maps at Cupertino, Richard Williamson, has been hired by Facebook. Other former Apple staff include "iPhone touch-screen UI developer Greg Novick, iPhone software gurus Tim Omernick and Chris Tremblay, and creator of Apple's first-party Stocks app Scott Goodson."


A Judge in Michigan fined himself $25 for contempt of court when his new cellphone (brand unnamed) went off in court, Tim Cushing writes on TechDirt, earning himself a lot of respect for the action, "because he wouldn't accept excuses from anyone else whose phones caused disturbances in court." Judge Voet added, "If I cannot live by the rules that I enforce, then I have no business enforcing these rules." The fine is nothing, but the symbolism is great.


I picked this last item up from a Tweet on Tuesday but saved it until now for the effect it should have; and the implications. Philip Elmer-DeWitt, citing a BBC report, tells us that it has now become known that Samsung hired students to post negative comments on competitor HTC's products. Taiwanese fair trade authorities are investigating the reports, with the comments including, "posting fake benchmark reviews and made-up reports of HTC phones "constantly crashing.""

And Samsung admits it.



Graham K. Rogers teaches at the Faculty of Engineering, Mahidol University in Thailand. He wrote in the Bangkok Post, Database supplement on IT subjects. For the last seven years of Database he wrote a column on Apple and Macs.