By Graham K. Rogers
---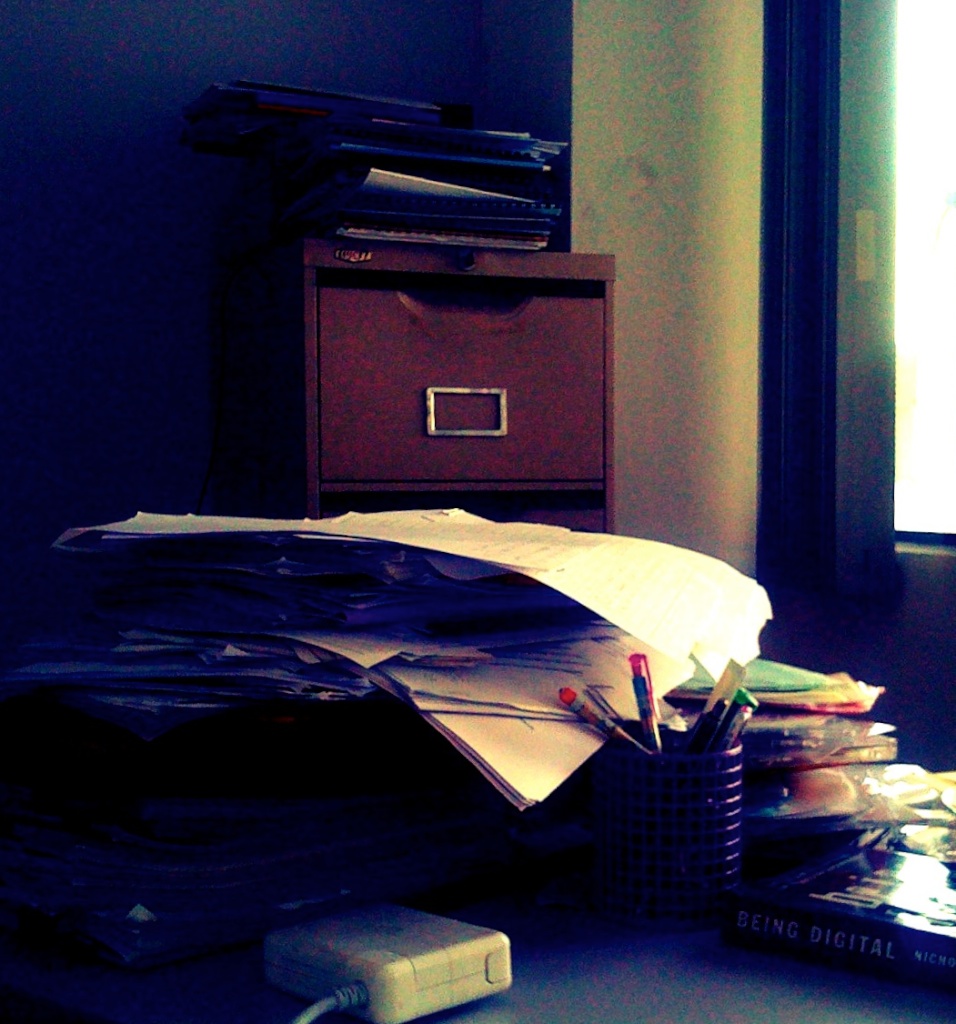 Opening Gambit:
Apple is doomed. Ah, well not just yet: 72% of world profits from phone sales; increasing share of PC market to 20%; top US phone maker with 36.3% of the market; 25 billion songs sold on iTunes. Doomed you see. Dividend cut-off day Thursday. Apple being sued to loosen the grip on the cash: Apple PR responds. Jailbreaking iPhones and why you shouldn't (unless you are buying pirated apps in Thailand). Nouveau Mac Pro en printemps. Suggestions, hints, tips, ideas and accessories. Dell buying itself back; HP thinking about breaking itself up. Formula One and MotoGP calendars.



Apple Stuff
Many have been convincing themselves that Apple is dead, conveniently ignoring the massive figures, and this time there are a number of other statistics that I have not pulled out of a hat, but that independent research organisations are producing. But no. Apple is doomed. And if you believe that, you are dafter than I thought.


I stole the "doomed" theme from an article by Johnny Evans on ComputerWorld who has a really sarcastic look at the reports being put out by the bloggerati and by some of the hit whores on mainstream sites who cannot be bothered to do any research, especially as the Apple is doomed meme is flavour of the month.

He goes through each of the major ideas that these lazy ones put out and that their equally moronic readers slavishly believe:
Apple is losing to Android
Apple has no place in the enterprise
Apple is "too controlling"
Apple has run out of ideas
Apple isn't focused on developing markets
With each he rehearses the arguments and slips in some inconvenient facts that many seem to ignore. Bear in mind also that this is ComputerWorld and not MacWorld, not that this will worry those who insist that Apple is doomed. [My source for this gem was MacDaily News.]
We should also remember that "disappointing" quarter when as many sources are now reminding us, including Steve Sande on TUAW, who points out that the profits were "far and away better than that of any other US company." Actually, the most profitable ever. So, truly, what is going on?

To read some folks' opinions, you would think I was the only one trying to support Apple against the Wall Street analysts and this is absurd with (apart from Johhny Evans), some hard hitters like Daniel Eran Dilger, John Gruber, Jim Dalrymple and many others. I do not rank myself with them by any means, but I do have similar conclusions.
Let me also look at profits as the last figures - that many misread as stagnant - seem to be faring quite well if we look at the information in a report from Neil Hughes on AppleInsider, who writes that Apple and Samsung took 103% of the profits last year. 103%? That includes losses from some of the former kings of the mobile handset business. Breaking those numbers down even more, even though Samsung has many more handset models than Apple, Apple took 69% of the profits for 2012, with a rise in the final quarter - you know when it was dying - to 72%. This information came from Canaccord Genuity which is an investment bank (I looked it up). Oh, and Samsung's share dropped: to 29%.

But if we want to include the iPad along with the PC, another interesting statistic is revealed. Electronista for example tells us that 1 in 6 PCs shipped was an iPad over the last year, increasing Apple's share from 17% in 2011 to 20% in 2012. The article adds that the figure could actually be higher as the competition puts out figures of shipments and not sales. Use of devices suggest the real figure is 81% of tablet share. AppleInsider also has a similar report on this 20% share.
As a note, some people are beginning to move to the iPad and use these more than the computer these days (some of course have never used a computer and went right to the iPad) but if the device is to be used for productive work, some good apps are needed. On Cult of Mac, Charlie Sorrel has an examination of some apps he thinks will be necessary for such a migration and although he has a good list, he rightly points out that using the iPad instead of a computer is a tradeoff in some ways.

There is more (some people are just going to hate this) as Dara Kerr reports that another independent research organisation, ComScore, has issued figure showing that Apple is the top US phone maker with 36.3% of the market. Samsung is next with 21% and if you combine that with the others (HTC, Motorola, LG) then Android does have a lead with 53.4% a 0.9% increase as opposed to Apple's 2% rise.
Both of these stories are also covered by Jordan Kahn on 9to5 Mac.
We also read on Electronista (and other sources) that the Australian Treasury Department is moving to iPhones from the Blackberry. "Not much option", the chief information officer said.
Are you getting it yet? Probably not.

And just one more thing: Apple put out a press release on Wednesday informing us that the iTunes store has now sold 25 billion songs and the German who downloaded the 25 billionth ("Monkey Drums" (Goksel Vancin Remix) by Chase Buch) was from Germany. He gets a €10,000 iTunes gift card.

A clue perhaps is in what happened yesterday as that was he last day to buy Apple shares and be paid the dividend announced in the last quarterly results, The Street reports. [My source for this was MacDaily News.]
If the price had risen dramatically after the figures were released, then the rate of profit (dividend to share price) would be less. Keep the shares down and the profit rises. As was predicted only a few days ago, we may now see a rise in the share price, now that the markets have milked Apple.
A look at the graph of the share price over the last two years may also indicate other forces. We can draw a straight line from the low share price in 2007 to the share price today and most of the way the ups and downs of the graph follow that line, except for the massve rise in 2012. Rather than the current fall being the aberration, maybe that peak was instead.
Ah, but that cash that Apple keeps handy still worries Wall Street. The bankers, the fund managers and the dealers cannot understand why they cannot get their hands on it and the analysts go along with this, claiming Apple's strategy is wrong. Right on cue, in a Reuters article, we are told that Greenlight Capital's David Einhorn is suing Apple because "the company needs to do more to unlock value for shareholders" (code for give us the money). He adds that he is "dissatisfied with Apple's capital allocation strategy" (code for give me the money) and says that Apple shares are utterly misvalued (agree).
This is just one of a long series of movies that have been made to get Apple to loosen its grip on the cash.
However by Friday morning here, Apple had put out a press release commenting on the proposal by Greenlight Capital. Pointing out that cash flow was $23 billion in the last quarter alone, the company tells us it is looking at ways to return the cash to shareholders and will evaluate the Greenlight Capital proposal. Apple shares rose immediately to $468.
But what do I know? Cassandra is always wrong (or never believed). . . .

A lot of people round here jailbreak their iPhones because they buy apps on the cheap from traders that pirate the software. These users think it is the only way to use an iPhone and I think they are wrong. Rene Ritchie on iMore and others on that site prefer the idea of jailbreaking and provide a lot of information about the various illegal updates.
With the recent release of a 6.1 iOS update, that was followed by a jailbreak version and Apple has now put out an updated KB article on why users ought not to do this, Chris Oldroyd writes on iMore: device instability, security vulnerabilities, shortened battery life and unreliable voice and data. Nothing to worry about he suggests but the warnings are reasonable.
Up to you. I do not advise this approach at all.

A while back Tim Cook made a promise to some MacPro enthusiasts because of online comments about the overdue update to this professional computer. There was a upgrade a short time later, but Cook said, Wait and See. Neil Hughes on AppleInsider has a story which appeared on several online sources this week that Apple (in a most un-Apple-like way) has told a French reseller that a replacement for the current MacPro is on the way and will be released soon: Spring.
Bearing in mind that the current version will not be sold after 1 March (owing to changed EU regulations) this unusual rumour may have some truth to it. The source (Mac4Ever) writes, Apple nous informe qu'une nouvelle gamme Mac Pro va sortir au printemps 2013. So there.

We have been expecting the next update to OS X for a couple of weeks now, but this has been drawn out just a bit. Mark Gurman reports for 9to5 Mac that another build has been seeded to developers and that as expected this includes the bug that was recently discovered that uses the characters "File:" immediately followed by "///".

A couple of months ago I wrote a series of articles on how to use Unix commands in the Terminal. This was aimed at new users as many people these days have no experience of command line work, but with a few commands there are a lot of good things that can be done with OS X. There are a few bad things, too, but that problem was mentioned in the articles. I began with a few introductory ideas and in the fourth article mentioned how to list all the commands that were available (1384 then). This information as well as some other useful ways in which a user can seek out the available commands, is in an article from Topher Kessler that I found this week.
I have also written on the kernel panic in the past, not that I have seen one of these for a long time. I used to support Dr Smoke at the XLab with the several editions of his books on Troubleshoooting OS X, but the last one was for Lion and he seems to have gone quiet. Joe Kissell writing on MacWorld has some advice on the kernel panic and explains the differences with 10.8 (which may be a reason why I have not seen one) and some of the steps we should take if there are repeated kernel panics.
A number of the suggestions are what long-time users have always done anyway, but as there are so many more users now, it is always good to be reminded. I also used to find that new users for some reason were more liable to experience kernel panics.

When I have an old Mac I try first to sell it to raise some much needed cash (particularly depleted if I have just bought a new machine), but often end up with a spare machine sitting in the office. I recently gave away an old MacBook Pro that I had retired over two years ago. I started it up occasionally, kept it updated, but as a computer it was taking up space. Steven Sande on TUAW has a look at some suggestions from Shawn Blanc who explains how he turned an old MacBook into a file and media server. It beats turning an old iMac into a fish tank.

An odd little accessory appeared in an item by Randy Nelson on TUAW: a mini robot for cleaning the screen of an iPad. I must say I use my trousers for the iPhone and a top sheet for the iPad (turning the iPad over when I make the bed), but this $17 device (out of Japan unsurprisingly) may interest some.

Earlier in the week I mentioned the olloclip lens system in an article I wrote about the Mobi-Lens and in an article on TUAW, Steve Sande writes how the team at MacWorld used the olloclip lenses and how good they were.
They also found that the developer has a case for the iPhone on the way and one of the good things is that this can be used with the lenses: currently, any case, or even a screen-film will make it impossible. The new case also has support for a tripod which would obviate the need for the useful Glif attachment too.
Other Matters
We are aware that some PC companies are experiencing difficult these days with Dell buying itself back from the shareholders and HP writhing with a certain amount of discomfort over the last couple of years as it tried to reinvent itself for no particularly good reason apart from the background of one CEO and is suffering from dubious purchases among many other things, while the good stuff has been ignored.

We are now told by Zack Whittacker that the board of HP is considering a breakup. This is not the sole alternative, but one of the plans under consideration. HP has its fingers into so many pies completely unlike the original, so this does seem to be sensible, although when Leo Apotheker, whom some believe is a cause of many of the company's current woes, put this forward before, it was rejected. Times change of course.


Important news now for those who like motor sports. As I cannot get to the GP races these days (I went to several circuits in Europe when I was younger) I need the television to keep up to date, although the last few years have seen me using the Soft-Pauer app for F1. The 2013 app is shown in the iTunes store and costs $33.99. The Grand Prix calendar is online at the Formula One site and starts in about a month's time in Melbourne.


On two wheels life is rather different. For a start there are three classes so Sunday afternoon is even more exciting. Dorna Sports who control the commercial side (similar to F1 management on the 4-wheel side) do seem to have the interests of the fans more at heart, although they are of course in it for the money too.

Soft-Pauer produced a timing app for a couple of years, but for 2012, Dorna took this over. They also have live racing (and other parts of a weekend's events) available via the Internet. I tried this for one race last year and may buy access for the whole season this. If F1 did the same, I would cancel my cable contract immediately. I might anyway.

The MotoGP calendar is online and there is access to information about all 18 races with the first starting on 7 April. Links to that "Video Pass" service are on the page, but the iOS app does not appear there or in the iTunes Store as yet.



Graham K. Rogers teaches at the Faculty of Engineering, Mahidol University in Thailand. He wrote in the Bangkok Post, Database supplement on IT subjects. For the last seven years of Database he wrote a column on Apple and Macs.