By Graham K. Rogers
---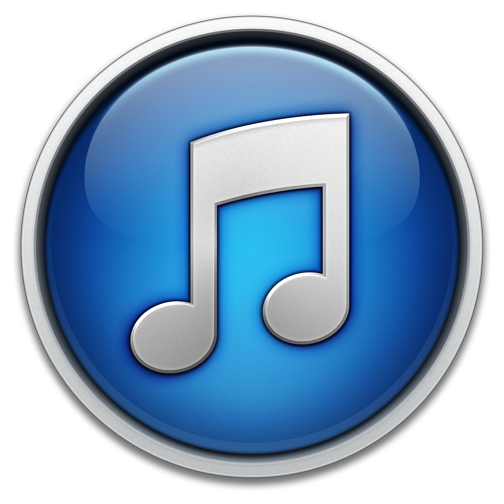 There was quite a large display of updated apps when I checked this morning: 11 in all. Another 3 joined the list by mid-afternoon, making 14 in all. Some information concerning these is shown below. Some have links to earlier reviews.
iMotion HD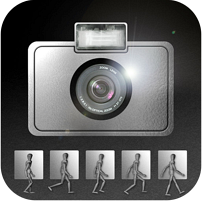 As I only reviewed this app a couple of days ago, I was surprised to see iMotion HD appear in a list of updates so soon.

The update to Version 1.2.3 of iMotion HD has a basic report of a change that makes the app now work for those who use iOS 5.1. I wonder how many iOS 5 users wrote requesting this.



Motor Sport
The venerable print publication released a digital version last year and I have downloaded a number of issues. My main problem with this (as with the New Yorker Magazine) is Time. There is just so much good content and I only have 24 hours in a day. Anyone with a modern communications device and internet access now has wall to wall information, 365 days a year.

The update to version 1.0.9 of the Motor Sport app tells us that there is a new interface for the store and that various bugs have been fixed.



Zapd
This is an app that allows users to create websites from the iPhone. The developers report that the 2.0.4 update to Zapd has stability and performance improvements.



Adobe Reader
There is not much one can say about this venerable application from Adobe although some users may prefer the many alternatives that are available to read PDF documents on the iPhone. The 10.4.4 update to Adobe Reader indicates that a number of bugs have been fixed.



Pocket Frogs
There is an educational value to this game as with Pocket Frogs users can "discover, trade, and breed over 35,00 unique frogs" on an iOS device. The interactive nature brings in some competitiveness, but this is not harmful for kids (or some of us older guys).



Camera+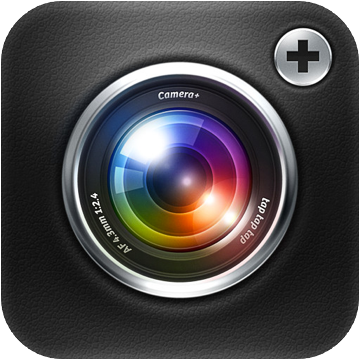 When I re-examined Camera+ back in March I found that this app had been improved almost beyond recognition with a host of ways in which to import, edit and export the images. There are also several ways that a user may work with the app. Especially of value are the Lightbox and the Workflow options, while the ability to import multiple images give the app considerable flexibility. It remains one of the most useful apps I have when using the camera features of the iPhone.

The developers of this $0.99 app, taptaptap, have some useful outlines on their website, while in the app store, the information about the latest update, to version 3.7.1, is conveyed in the form of a "Night before Xmas. . ." poem. It appears that in their own pleasant way, they are telling us that the update has fixed some bugs.



Diptic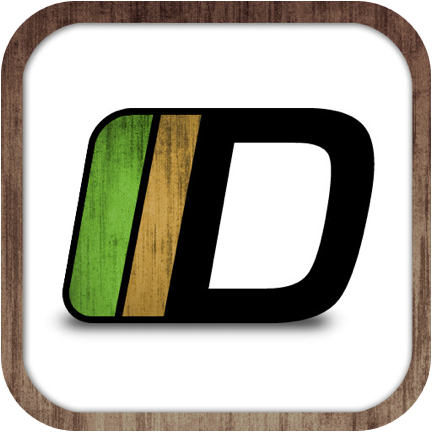 I reviewed the Diptic app for iOS back in June of this year and a week later the developers released Diptic for OS X.

Diptic for iOS has now been updated to version 6.0 and there are a number of changes reported:
Now 160 layouts with more available for in-app purchase
Up to 9 photos in most layouts (10 in some)
New layout types - angles, curves, shapes +
New border textures
Postcards through the mail
Captions
Optimized for landscape mode on the iPad.
Better border controls
Customization of inner frame lines using drag/move
Greatly improved photo-picker
Easy to swap photos between frames with a gesture.
Tango Text, Voice and Video
There are a number of apps that allow communication between devices over networks. Among the more popular here are Line and What's App. Also used by some is Tango Text, Voice and Video: an app that allows a variety of media to be used, most notably video chats. The app itself is free, although there are several packs available for in-app purchase.

The latest update brings Tango to version 2.5.34661 and the developer simply reports that there are "Bug fixes..." Also on the Developer site, there are links to versions for PC, Laptop, Android and Windows Phone as well as for the iPhone.



sedition art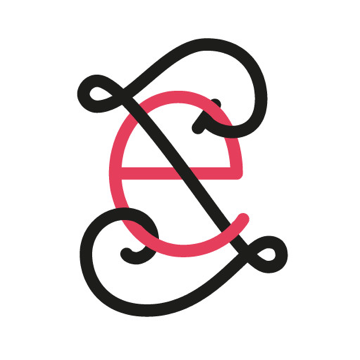 Yes, the title is lower case. I have been using this app to view limited edition digital art that I buy from [S]edition. Prices range from $5 up to many hundreds and the number of copies available for each work also varies from thousands to a few hundred.

Many of the works available are in video formats so make an interesting mobile wall display. I have used them in the classroom as a vivid alternative to a plain screen before I start a presentation. The iOS app works just as well on the iPhone as the iPad and when connected to an external display, there is no difference.

The latest update to the sedition art app brings it to version 2.1.1 and the developers report, "defect fixes".



Evernote
A lot of users have found Evernote to be rather useful, especially with the way it synchronises between devices, although - while I used this when it was first released - I never truly warmed to it. The online comments and other information about this would suggest that I am in a minority here.

Evernote Version 5.1.1 is simply reported to have "Bug fixes".



AutoStitch Panorama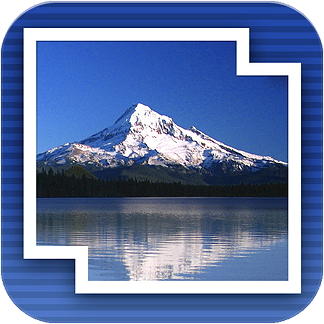 This was one of my earliest app purchases for $1.99 (68 baht) and I first used this in 2009 on both the 3G and 3Gs iPhones. I included Autostitch as part of a wider look at panorama software and it remains one of my favourites, despite the advent of the panorama feature in the update to iOS 6.

The latest update has a number of changes, most particularly compatibility with the new iPad version that is now available (for $2.99).

Also included in the 5.30 update are export and import of panoramas for backup and inter-device transfer; faster stitching (up to 33%); and the ability to change Pano tiles.



IM+ Instant Messenger
The app allows users to connect to a number of chat services, including Google, Facebook and several others. It claims to be a one-stop solution; and it is fairly easy to set up and use.

Changes to IM+ Instant Messenger for the 7.5 update are shown as improvements to the user interface and bug fixes.



Paper Plane Project
As the name suggests, this is an app that details a number of ways in which paper planes can be made. The app itself, which is a free download, details 6 projects from the "Bomber Z251" which was my schoolboy best, through the five other planes each with varying degrees of complexity. It is a fairly large app at 123.5 MB. I also installed this on the iPad with no problem but it displays in the x2 format.

Version 2 of Paper Plane Project has seen a total re-design of the app with changes to instructions and to the video demos. There are now flight graphics that show the path and a number of other videos that show flight examples. A crash that occurred when creating new planes has been fixed.



Bamboo Paper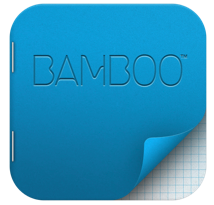 The Wacom app, Bamboo Paper is one of a number of nicely made notebook apps (we may also include the excellent Moleskine Journal and Paper by 53 apps) that try to take the user of the iPad - and to a lesser extent, the iPhone - back to days when people wrote in leather bound notebooks with creamy yellow paper. If you know where to look (Asia Books, Siam Paragon, for example) these may still be found.

The Bamboo Paper - Notebook app from Wacom had the dual function of offering a user a notebook for the iPad, but this was also clearly linked to their Bamboo stylus. Although other styluses can be found here, the Wacom Stylus could not when I downloaded the app, so we are left with the nice app that they do let us have which comes as a free download, with a $1.99 in-app purchase for the full version.

Changes reported in Version 1.8 of the app are the ability to share a page directly on Facebook or Twitter; the app can be unlinked from Dropbox and Evernote; landscape pages may now be exported to PDF format; and the free version now has more features, including integration with Dropbox and Evernote.



Graham K. Rogers teaches at the Faculty of Engineering, Mahidol University in Thailand. He wrote in the Bangkok Post, Database supplement on IT subjects. For the last seven years of Database he wrote a column on Apple and Macs.