By Graham K. Rogers
---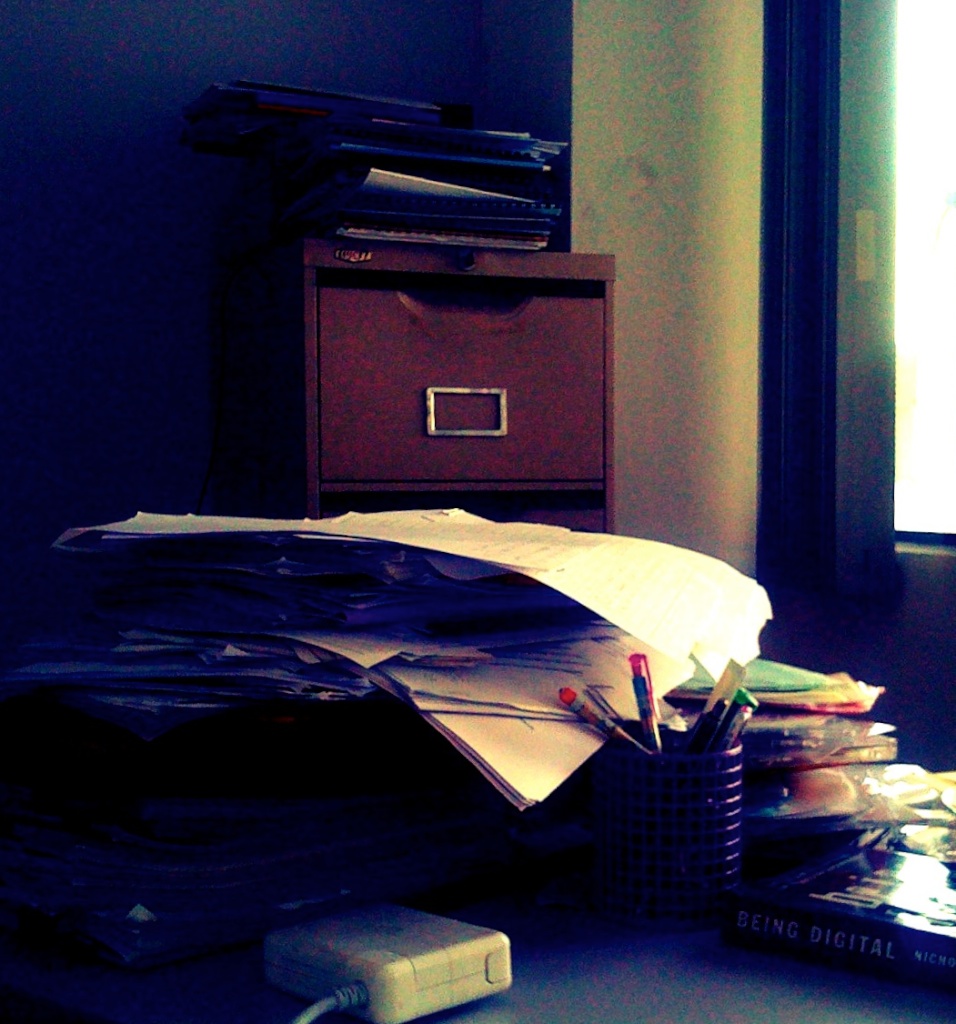 Opening Gambit:
Apple event, 23 October, San Jose, CA. Rumours on several new Apple products: iPad mini, Retina display 13" MacBook Pro, Mac mini, iMac. Apple event date clashes with Redmond Surface release: how about that? New iTunes coming soon. Apple drives significant US retail sales for September. Unix for Mountain Lion: book released. Citibank blocking some internet transactions. Apple and Samsung to divorce: will this be messy? Some smartphones have security problems. 3G auction in Thailand: 3 bidders, 9 slots (is everyone happy?).



Apple Stuff
Rumours aplenty this time and while we are anticipating an iPad mini if rumours are correct, there have been some other devices hinted at along the way.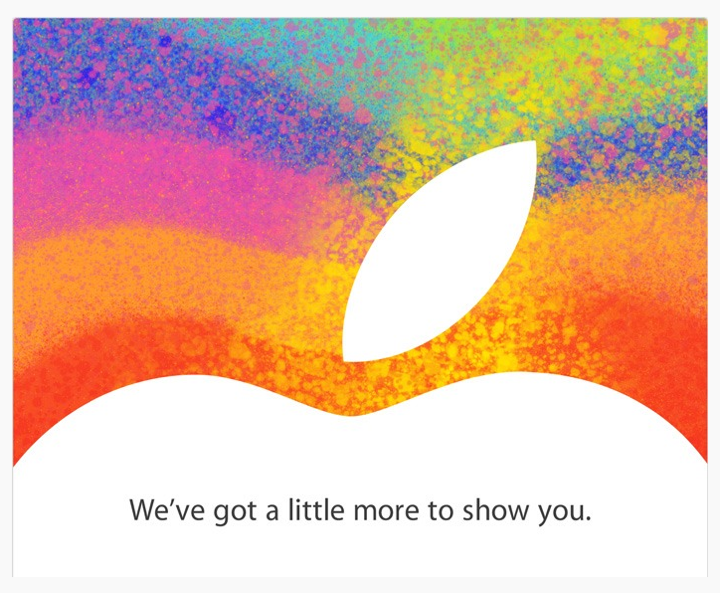 And on Wednesday morning, the first news of the invitations to the event came in my mailbox (not the invitation of course) via Seeking Alpha. The report is that the (ever) brief invitation says, ""We've got a little more to show you". I also liked a reader's comment below: "Is that to Samsung reverse-engineers or the public?"
There is some more on this from Jim Dalrymple on The Loop who writes that this is to be held at the California Theatre in San Jose, CA at 10am, Cupertino time on 23 October.
The image here is a screen shot of the invitation from Jason Snell's Twitter posting which was online at about midnight here.
One of the possibilities is a new Mac mini. This idea has been touted for a while and Chris at AppleBitch suggests that as well as the iPad mini there could be a 13" MacBook Pro with Retina display, a Mac mini will complete Apple's "small" theme: note there the "little more" in that invitation. Also running with the 13" MacBook Pro idea is AppleInsider who are firm on 23 October for the date. They were right.
One report on inventory by Neil Hughes on AppleInsider suggests that there are to be 12 models of the iPad mini and two colours. There is a complete list of part numbers and a suggestion that "an entry-level 8-gigabyte model could cost around $249."

We did mention the overdue iMac updates earlier in the week and Eric Slivka on MacRumors has an addition to this with postings reported in China concerning a a redesigned body with a thinner profile. There is a photograph and commentators suggest this is "plausible" adding that the new Mac appears "more like a water droplet" than the current squared-off design. This report also brings in the Retina display 13" Mac (above); tweaks to the current 15"; and the 23 October date.
Ah: the date. Let me use the report on MacDaily News as my source as they have such a useful comment. It is suggested that while the original event was supposed to be scheduled for 17 October, moving it a week may have been done as this coincides with the Windows 8 and Surface tablet launches that Microsoft is having a couple of days later. With the usual publicity surrounding an Apple event -- all those rumours and loads of free press for the cost of one email -- it is expected that this will overshadow anything including Redmond. MDN thinks this is a genius move by Cook and Schiller. For pricing of the Surface, see Other Matters (below).

A note on that Apple effect, hit home a bit when figures on the US economy were revealed this week. Markos Kaminis on Seeking Alpha reports that retail sales are up 1.1% in September: significant. Removing the usual drivers of motor vehicles and gasoline still leaves 0.9% and he claims that "The true driver of sales in September . . . appeared to be Apple", particularly with its iPhone 5, while looking for even better numbers with the release of other products this month. See also comment on suppliers and Panasonic (below).

Let us not also forget that at the iPhone 5 event we were told a new version of iTunes would be coming this month and that is probably related to any hardware released at events that may be announced real soon.
And while on iTunes, Mac OSX Hints has a useful tip about how to add nested rules, for those into that sort of thing. When iTunes is open, look at the + icon, bottom left, then press the Option key. . . .

I am intrigued with the new Passbook feature of iOS 6 and look forward to the day when I can use my coupons or an aircraft boarding pass with this. Not yet. However, Mikey Campbell reports on AppleInsider, there is a move from Apple to open this up to Apple Store purchases -- not here of course -- as an addition to the EasyPay system already in place.

While Maps is in the doghouse, Siri also suffered from bad publicity although it was saved major disgrace by being released as beta (something that might have eased the pressure on Maps). Although Scott Forestall is the only one I have seen have consistent chats with Siri, others report some success and she did answer me correctly once. I had an idea though and switched to the UK English Siri -- which is a guy -- and he answered me correctly with the first three questions I tried. A lesson there.
I mention Siri as there were several reports following the hiring of former Amazon exec, William Stasior to run the Siri personal assistant division. AppleInsider suggests this could mean a push in the search business, including the eventual removal of Google as a major search option. Oh, that would hurt.

There are often reports about Apple and Foxconn concerning workers at the factories. Recently there was criticism about student interns working there who may have had their arms bent by school principals. Foxconn is reporting (not the NYTimes - they will turn up later, cheering from the sidelines) that they investigated and indeed some of those students may well have been under age. Comments in the report include some from China Labor Watch who say "The schools which sent the underage interns to the Yantai campus should take primary responsibility." The information comes from a report on MacDaily News, but the link they provide was dead when I tried.
In a related item, I saw on Seeking Alpha that there have been demands from Chinese suppliers that Apple pay increased prices for components and devices made there.
In other supplier news, Katie Marsal on AppleInsider reports that Panasonic is apparently to leave the business of making TVs focussing instead on "creating LCD displays for smaller devices, particularly Apple's iPad". That will ease the wheels.


Although Apple was quick to settle with Swiss Railways over the clock design it used for the iPad there are comments this week in an item by Killian Bell on Cult of Mac that suggests Mondain's exclusive deal may mean the agreement with Apple was (at best) questionable. Maybe there was a loophole for real clocks and virtual ones.

This is partly local, although as there are wider implications I have promoted this item to the Apple Stuff section. On Tuesday I saw on a couple of sites (e.g. Erica Sadun, TUAW) information about a book called Learning Unix for OS X Mountain Lion: Using Unix and Linux Tools at the Command Line by Dave Taylor. This was shown as available in digital formats, so I headed to the O'Reilly site and placed an order. After registering, I entered credit card details and tried to complete the transaction. Bzzzt. No go. A problem. I sent email (as was suggested) and tried again. Bzzzt.
A few minutes later, I had an idea about Amazon. Sure enough there was a Kindle version which I would be able to use on iPhone, iPad and the Mac, so I went for that. Bzzzt.
I was certain that the credit card was in order, although wondered if the last payment had got through, so checked on the credit card site. After a login process there, I was able to see that I was well in credit (wonders!) so phoned. The first call took ages to go through and when an agent was available, he could not hear me. A second call got through immediately and when I outlined the problem, he checked and told me that certain sites had been blocked. This was for security reasons. He was able to unblock the site for me although my first attempt was met with another failure.
When I returned from work I gave it another try and immediately the transaction went through. I was able to download the book onto the Mac and the iPad right away.

If you have Java on your Mac, there may be updates for you, according to Mikey Campbell on AppleInsider. There are two Java updates: for OS X 10.6 Snow Leopard: and for OS X 10.7 Lion and OS X 10.8 Mountain Lion. The second one uninstalls the Apple-provided Java applet plug-in from all web browsers.
Half and Half
We did mention this earlier, but several reports, including one from Dave Caolo on TUAW are now looking at the strained nature of the Samsung-Apple relationship following the legal problems and the lack of sharing over the A6 processor. Joseph Keller on iMore also reports on this probable divorce with comments from the Korean press suggesting this is turning from love-hate to pure hate.

Slightly related is the news, reported by Mikey Campbell on AppleInsider that Apple is to appeal the case it lost in Japan against Samsung for synchronizing music and video with data servers: Apple's JP Patent No. 4,204,977.



Other Matters
A security alert on smartphones was issued by the Internet Crime Complaint Center of the FBI recently. Ah, not all smartphones, just Android ones. Slash Lane on AppleInsider tells us it is possible to be attacked by two forms of malware: Loozfon, which steals information from users; and FinFisher, which can give hackers control. A number of safety tips are also included, some of which do apply to iPhone use.

Right on time, there is information concerning the new Surface from Microsoft that now has a price. Tom Warren on The Verge reports that the 10.6" Surface, "powered by Windows RT, will go on sale on October 26th and will be priced starting at $499 for the 32GB version." Other pricing is shown in the article.



Local Items
Tuesday saw the long-awaited 3G auction in Thailand: with three bidders and 9 slots, all were sold out. The Bangkok Post reported that the amount raised was 41.625 billion baht and I am underwhelmed. I also note a much larger number of Thai language Tweets late Tuesday evening with one telling me,
AIS 4950+4950+4725 slots 7-8-9
TRUE 4500+4500+4500 slots 4-5-6
DTAC 4500+4500+4500 slots 1-2-3
with those numbers being the price in millions of baht perhaps. I added those figures up and came to 41,575 (my maths may be shaky) so that needs 6 zeros to match the Bangkok Post figure: yes, millions of baht.
There was one comment reported on Facebook concerning the True selection of slots, but apparently nothing could be said for fear of being sued. Clashes with DTAC? I can add to that with a Tweet from Don Sambandaraksa: "Poor Dtac. They paid the same 13.5 billion for 15 MHz but it now appears that True is already using 10 of that 15 for its WePCT."
The morning newspapers were full of criticisms with one commentator in the Bangkok Post main story on this calling it, "the most ridiculous auction in the world". The Nation headlined with "3G expected to herald new era" which does not quite cut it for me with the lack of progress that has been shown for so long. There is mention of 4G by one commentator in the article: the government should get on with this right away and impose the system rather than follow the wishy washy approach that was taken with 3G for too many years.
Graham K. Rogers teaches at the Faculty of Engineering, Mahidol University in Thailand. He wrote in the Bangkok Post, Database supplement on IT subjects. For the last seven years of Database he wrote a column on Apple and Macs.