By Graham K. Rogers
---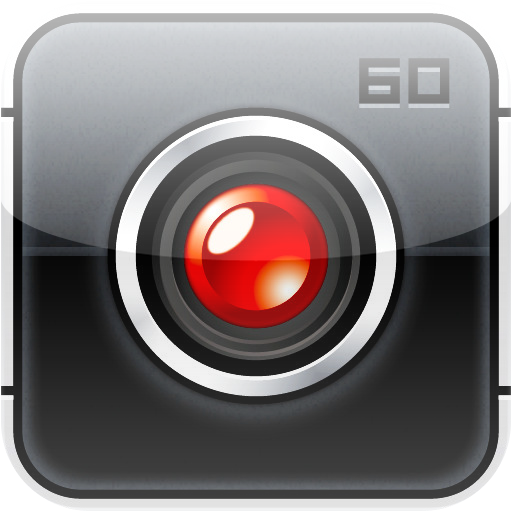 Film makers have long used effects in cinema. Some notable examples are in Fritz Lang's Metropolis and F. W. Murnau's Nosferatu. The great Scottish documentary maker, John Grierson also had a propaganda win with Len Lye's "Lambeth Walk". These were all before the age of digital movie-making which has made the inclusion of such video tricks easy in comparison. While use of such effects has previously needed specialist software on powerful computers, the smartphone is allowing more people to apply special effects to their movie output.
Introduction
Of all the effects most used (and perhaps abused too) slow motion video has some considerable value. Sports commentators are able to analyse action more completely, often over and over again. In some movies, a slow motion clip -- something falling, a person walking -- can have an important dramatic effect adding significantly to a dramatic interpretation. In education too, being able to observe an event at a slower than normal rate may assist in a better understanding of the action.

It was with some interest I saw that there was an app for the iPhone 4s. This will also work on the generation 4 iPod touch, and the latest versions of the iPad (iPad 2 and later). While SloPro is a free app, there are some useful features that are accessed using an in-app purchase.



SloPro
As soon as I started using the free version of SloPro, it became clear that there were limitations with export and watermarking. It was so easy to use that I decided immediately to make the in-app purchase ($1.99) which allowed several other features.

This is a good way for the developer to provide a trial version of the app, so that any user is able to see if the app does what it claims. If it suits the user, the full features can be purchased. I have seen other apps (like the acclaimed Paper by FiftyThree) do this: a limited tool set for the free download with the option to buy more features.





When first used, the app opens with a small panel of instructions. Subsequently, SloPro is ready to roll after a brief "initialization". With the camera screen displayed, the flash button is at top left (OFF/ON) with an indicator top right: Slomotion: ON. Tapping that turns the feature off and normal video is recorded. At the bottom of the screen is the on/off record button in the centre. To the left is a tiny thumbnail image for access to the clips library. To the right is a settings gearwheel icon. Tapping this brings up a small panel to change slo-mo speed (Slow, Slower, Slowest) and to turn sound On or Off, marked Sound FX.






Recording and Editing
Pressing the record button begins the process and is also used to end recording It is as simple as that. When the process is stopped, a clip is placed in the library where some limited editing can be done.

In the editing screen there are controls near the top to change the speed of the whole clip (Slow, Slower, Slowest). Near the bottom are Clip in and Clip out options, so that the beginning and end are at normal speed with the main section slowed.

My first trial was a bit of a dud. When I had recorded a clip (of moving traffic), there was no reference to compare normal with slow motion. As in sports shots where the brain will compare normal human movement with the clip output, what was missing with the horizontal shot I tried was gravity. I was thinking about this in the shower, where I have some of my best ideas, and it seemed logical that a quick and easy demonstration of this was water drops falling into a glass.

Once out of the shower, I set this up with glass beaker first taking a couple of clips, and then switched to a wine glass. I took a couple more. The best result was 37 seconds long, and was of a real time duration of 2:27 at the slowest setting.



Exporting
It is from the Library that exporting is done. Tapping on any of the clip thumbnails in the (Preview) library displays the movie full screen. At the top is a back button. Centre top is a display of the clip length and the real-time length in red. To the right is an Edit button.

Right at the bottom of the clip are three tool icons: export, play and trash. There are five export options: Camera Roll, Facebook, YouTube, Raw 60fps to iTunes and Email





I exported a clip to the Camera Roll (36 secs in length 2:27 in real time). This took about 4 minutes, but there are distinct advantages to having such clips saved in this way.

Export was quicker when I sent to email or exported to iTunes. This feature was really useful as, like other apps that can sync data, the file appeared in the Apps section of iTunes almost instantly. I was able to save it from there for use on the Mac. I did not try the Facebook or YouTube exports from SloPro as I have never set these up on my iOS devices.


In the Camera Roll of the iPhone, I was able to edit the large file and saved a couple of shorter versions, finally reducing the size to 17 secs. I sent this by email and edited it a little more in iMovie, by trimming the clip to 15 seconds for online use (below). I also cropped the frame, which cut out some unwanted background.






Comments
As a basic app which can be downloaded for free, this is a nice way for any user to experiment with some more sophisticated output from an iOS device. The in-app purchase of extra features for $1.99 is certainly recommended once a user has tried out SloPro and wants to make full use of the app.

The simplicity of the interface, along with the variety of export features, gives the app a good range of flexibility when accomplishing its main task: creating slow motion video, a facility that only a few years ago would have required expensive equipment and sophisticated software. Now we can do this on a mobile phone.



Graham K. Rogers teaches at the Faculty of Engineering, Mahidol University in Thailand. He wrote in the Bangkok Post, Database supplement on IT subjects. For the last seven years of Database he wrote a column on Apple and Macs.