By Graham K. Rogers
---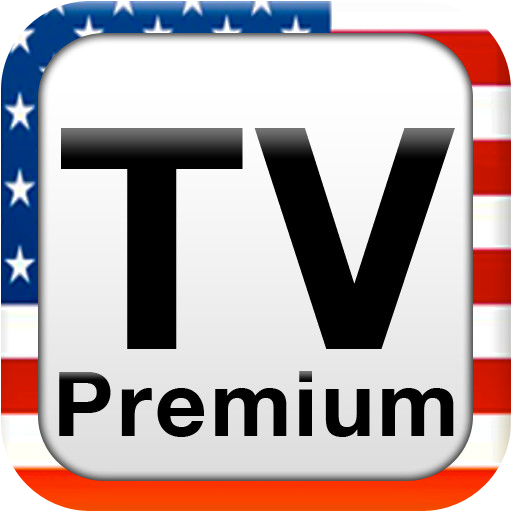 I had a heads-up from a local Twitter user around lunchtime today, about TV English Premium, an iOS app that allows streaming of TV programs to our devices. I downloaded it directly onto the iPhone and had a mixed session initially, and expected a bit more when I arrived home.
Overview
The idea of TV content on mobile devices is not new and several companies already provide such services. Some are free, like the excellent Al Jazeera English service app, on which I was able to follow news of civil unrest in the Middle-east last year.

At that time I was using the iPhone version on the iPad, but not much was lost, while much was gained with the content that other channels were unable or unwilling to deliver. Several services also provide paid content, so it was a little surprising to see the range of channels listed for the TV English Premium app. This is currently offered at a reduced price or $0.99 (although it shows £0.69 in the Thai app store), but read on before rushing to download this: the app has now been pulled from the app store and a panel reports this is not available in the Thai store. I was also unable to find it in the iTunes stores of the US or the UK.



TV English Premium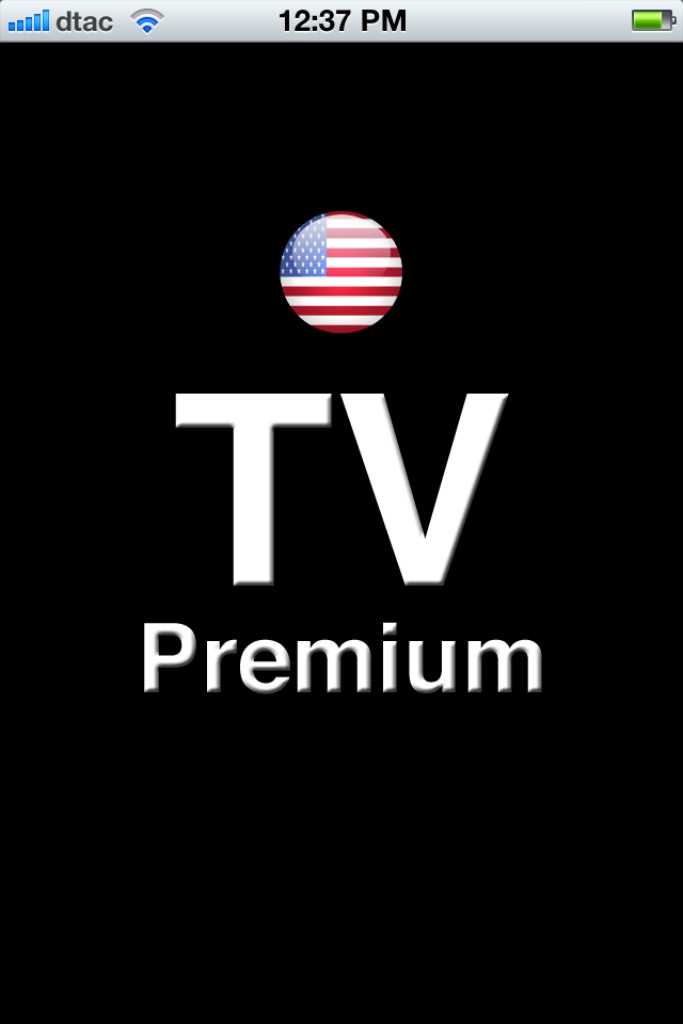 When first started, TV English Premium searches for available channels and these are then listed. The channel name is shown and (just below) the current program. I have not watched British TV for years and a couple of the items intrigued me right away: Coronation Street; and Emmerdale Farm.

Coronation Street is the longest running soap opera. It started in 1960 and is set in a back street near Manchester. Its fame is such that a number of personalities have made cameo appearances. I remember early episodes with Ena Sharples and Elsie Tanner. There was also Ken Barlow and when the feed loaded, I was sort of shocked to see him still in the cast in a brief scene in the Rover's Return.

At the office, where the broadband speeds are not always reliable and where several others access the network during the day, the feed was intermittent, breaking occasionally and jumping to another scene. The same was so for Emmerdale Farm extracts that I saw. I decided to wait until I was home.

I was both pleased and disappointed when I did arrive.


As before, when using the iPhone at home, the channels loaded and I was able to watch from a selection of almost 20 services. Some were marked as "testing" and did not load when I tried. A couple had no current program information displayed. These were shown as currently Not on Air, although it was after noon in the UK.

BBC 2 was listed as running the News, so I tried that. At the same time, I turned on the TV. As this is the only service that I have on the cable TV service here that is also on TV Premium, it would serve as a useful (if limited) comparison. TV Premium was indeed showing the BBC News with a live feed. However, with the route the signal was taking, there was a delay of about a minute. In the comparison I made, the content of the two views I had were identical.

A scan through a few other channels found me some interesting (if uniquely British) programs. I watched a few minutes of Tommy Cooper, then some of the original Upstairs and Downstairs, although noted that instead of a feed which shows no start or finish, this had a definite end time, some 59 minutes away.

Then I tried a Virgin channel called Yesterday, which has some wonderful old newsreel-based history programs with crusty-sounding English narrators. There were advertisements as there had been with some other channels (not the BBC of course) but as these were all new to me I did not find them disrupting my enjoyment. I do not mind advertising as it pays the bills. I watched Yesterday for over an hour. As the battery on the iPhone was showing red, I switched to the iPad.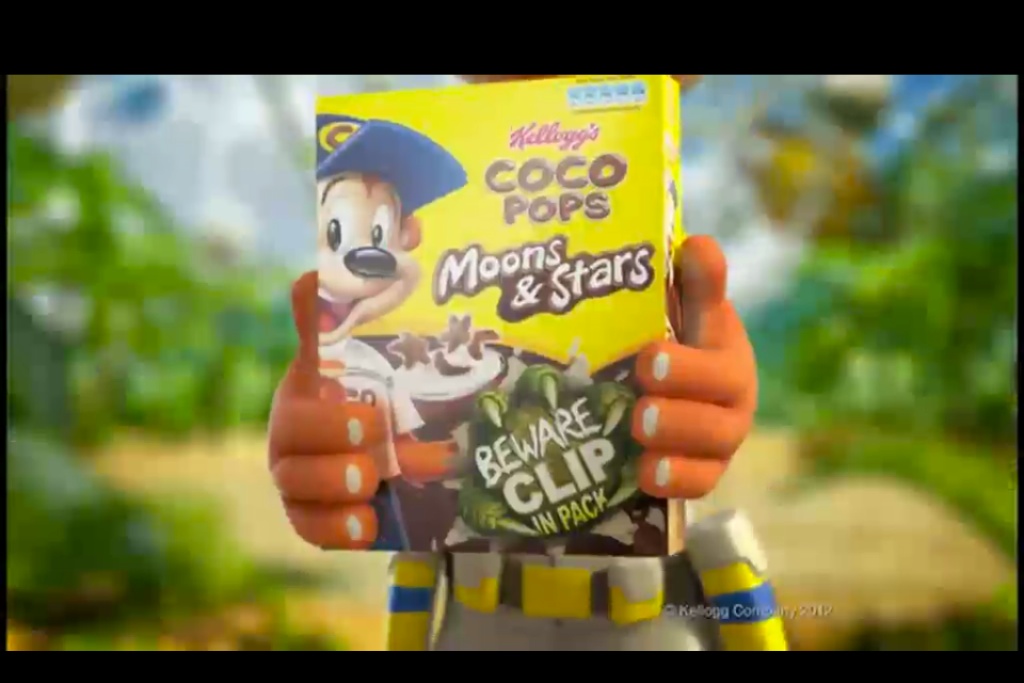 I was pleased to find that, because I turn the feature on, the app had already been installed on the iPad and I was ready to go.
Well, no, I wasn't. . . .

The app stuck at the panel which indicated it was updating channels and never went any further. There were several things I considered and checked. I restarted and reset the iPad. I deleted and downloaded the app again. I turned off the wifi and tried that. None of these did any good and the gear wheel kept spinning.
Comments
A idea began to gel in my mind. The idea of an app that users can buy that then displays multiple TV channels, appears to go in the face of copyright that some services may have. The BBC is particularly hot on this and it is sometimes even impossible to download some of their radio podcasts. I was taken to task about this (quite nicely) at a MacWorld a couple of years back by a BBC man waiting for the Keynote speech like me. While I want content, the content providers want to be paid for their investments.

In addition, a local cable operator that has paid for the content, wants a return on that outlay as well, so a $0.99 app that gives me almost as many channels as my $45 cable service, and is not affected by storms, is something to be feared. And stopped. I checked the iPhone. The same was now happening there and we are stuck on Loading Channels.


Where the blockage is occurring, I do not know. My cable company is also the ISP here, so the left hand might be aware of what the right hand is doing. It may also be that outside forces -- anywhere between the UK TV channels and the Thai CAT -- could be blocking the service. It may be temporary, but I doubt that.

As I write this, the app is still available in the App Store, along with a TV Deutsch Premium HD for $1.99. How long the app will stay there, and whether it will be any use to those with a certain ISP in Thailand, are questions I am not able to answer right now.

On the iPhone and the iPad, the gearwheels are still spinning.



Update - Additional Notes
Great minds think alike sort of, and while I was finishing the above, Richard Barrow on his iPhone blog was also putting this app through its paces. He had a bit more luck than me.

While I had found this fine initially (above) with some interesting potential, the way it just died on me left me a little disappointed. Richard, on the other hand, reports that (with the same ISP -- we have been in touch via Twitter) he has this loading all the channels and more: if you give it a 5-star review, it unlocks some others, which is a bit of a sauce.



Update - Final Note
After trying all manner of problem-solving tricks with the iPhone, the iPad and the app, I deleted TV English Premium from both devices (for the second time) and reinstalled in an iTunes sync. When I tried again with the iPhone, the list of channels was displayed and I was able to view content. The same happened with the iPhone. Reinstalling (again) produced a channel list and OI was able to access content (like the 1950s Oliver Twist on Film 4.

When this works -- and I have had considerable trouble making this work, despite early success -- this shows much potential for viewing content that is otherwise never seen here. Whether it lasts, is a question we have yet to find out.


The answer to that last point is above: now pulled.



Graham K. Rogers teaches at the Faculty of Engineering, Mahidol University in Thailand. He wrote in the Bangkok Post, Database supplement on IT subjects. For the last seven years of Database he wrote a column on Apple and Macs.