By Graham K. Rogers
---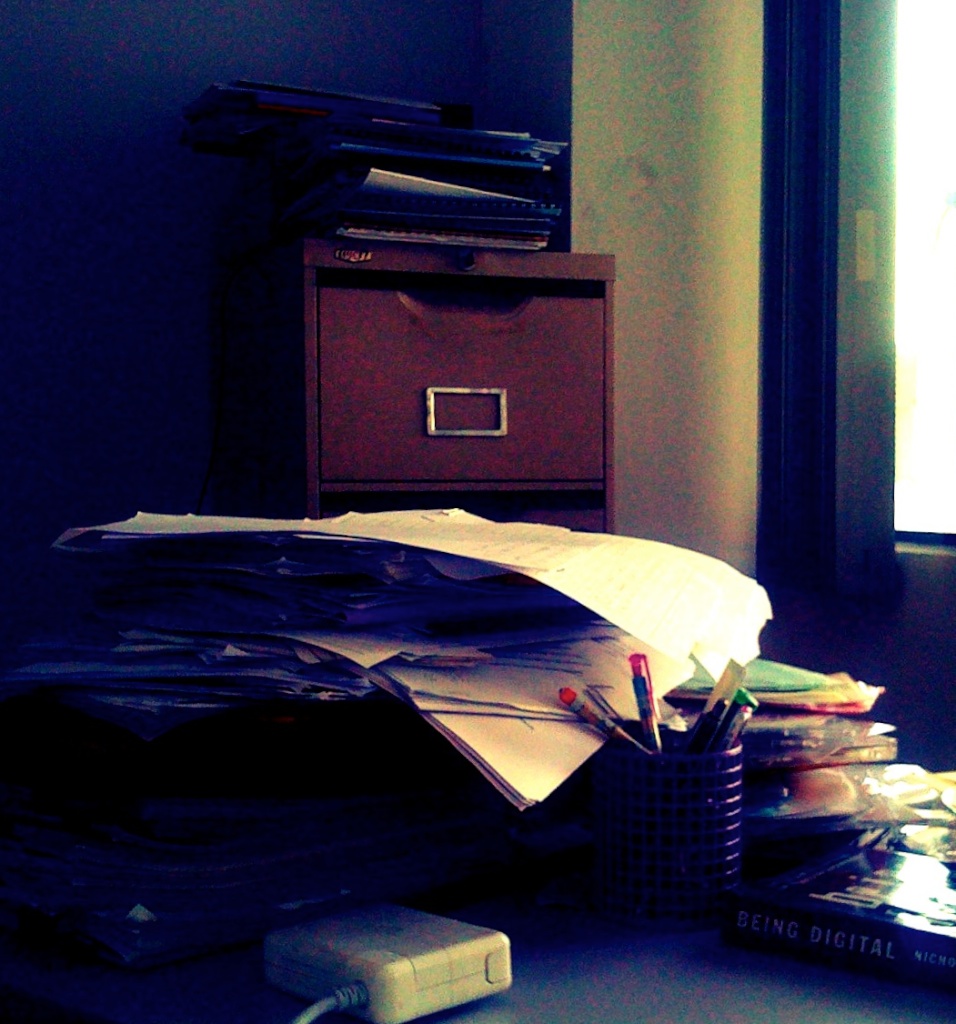 Opening Gambit:
Foxconn mass suicide threat: nothing to do with Apple, but you would not have known that from Reuters. Microsoft actually, so where was the outrage? Apple organises its tax payments carefully like any corporation: NY Times is outraged. Apple issues a resposnse. News on iPad and iPad apps. Samsung denies, Wake Up campaign in Australia. Nokia shares now junk. Raspberry Pi orders being filled slowly, but surely.



Apple Stuff
After announcing it was adding 500 workers to the workforce, Apple's Irish HQ had a visit from the Prime Minister, MacNN reports.


Following over-publicised problems with their Chinese counterparts, the Foxconn workers in Brazil, which has only recently come into the fold, are threatening to strike because of poor conditions: overcrowded buses, poor quality food and lack of water are cited in the report from Kelly Hodkins on TUAW


Late on Friday reports began coming out of China that about 200 Foxconn workers were threatening a mass suicide. I ran through some ideas in my head. I have a great distaste for suicide threats, both from having had to deal with these while in the police (usually a cry for help) and from having to suffer the after effects of a friend's suicide. With 200 people involved, this is more an appeal than a real suicide threat, and is unfair to those dealing with the matter, even if they have no intention of carrying out the threat, as it puts an emotional stress on them. As Electronista reports, the Reuters report tried to link the event to Apple: you know, Foxconn = Apple, therefore worker suicide threats = bad Apple again. However, the Electronista article noted that the location of Wuhan was not usually linked to Apple: good call as it turns out.

By Sunday morning here, Tim Worstall on Forbes had an article that was headed, "Apple's Reported Foxconn Protest Not Actually About Apple". It was a factory that produced Microsoft equipment. As with the Electronista report (above) Worstall points out that after the initial outline, Reuters told us all about Apple's profits leaving many people with the impressions that this was another Apple/Foxconn problem.

So where is the outrage against Microsoft? None. Where is the retraction from Reuters -- a company that was regarded as one of the most reliable in the news business. None. The impression it left with this story, suggests that with the changing times, the important thing is no longer accuracy, but hits. As MacDaily News has it, "When it comes to Apple, Reuters is the new CNET"


It was thought that Apple was going to be expanding operations in Texas, but there have been some developments with the local government and MacNN suggests it is not a done deal for the moment, with local officials calling the deal, "rigged".


I saw the headline on the NYTimes newsfeed on Sunday and thought, here we go again: "How Apple Sidesteps Billions in Taxes". This is something that all corporations attempt to do, shifting money about, booking income in different places. Some never pay taxes and a recent example is General Motors who paid zero a couple of years back.

It is not US companies only and I remember a company that was investigated by a Sunday newspaper in the UK years ago: they had paid taxes once and the owner was so infuriated that he set up offshore accounts, trust funds and other devices so that he never paid again. All legally.

The NYTimes article was well investigated, but there were some gaps -- things left unsaid, open to speculation -- and the point that most other corporations in the US seek to reduce their tax liabilities was not brought to the fore as perhaps it should have been. Why would it? This was NYTimes -- Charles Duhigg and David Kocieniewski -- who reported on Apple and Foxconn a while back. Like the Reuters article that failed to mention Microsoft, it is open season on Apple with Greenpeace, The DoJ and perhaps Samsung all wanting a piece.

And of course one of the comments with the article blamed Steve Jobs. Some of the systems were probably set up in the late 80s and the 90s when Steve Jobs was not at the company and the CEOs were Sculley and Michael Spindler. Duhigg and Kocieniewski failed to mention this in their exhaustive enquiries of course. The European connection is particularly of note as Spindler was hired to help set up the European operations and, as Tom Hormby writes (on Low End Mac), "Spindler went without payment for almost six months because Apple didn't know how to move funds from California to Belgium" [my italics]. In other words, these facilities were put into place before Steve Jobs came back to Apple.

Late Sunday, I found a link from MacDaily News to a statement from Apple reprinted in the NYTimes in which Apple indignantly claims it is one of the top payers of taxes in the US. The response itself indicates both an exasperation (especially with the NYTimes I guess) and a change at Apple and I see this as part of the new régime: Tim Cook. With Steve, controlling the message was done in a different way which would sometimes cause more (and wrong) speculation. By controlling the message in this new way, Cook is trying to steer the ship away from icebergs.


It is one of the best kept open secrets in Silicon valley, but recently it was reported on Huffington Post that Tim Cook is the most influential gay man in America and was recently named to the top of Out magazine's annual "Power" list of LGBT people.


I picked up my new iPad on Friday and have been playing with it bit over the weekend. I did note that it is a little thicker and a touch heavier, but nothing that is disturbing. Actually, that extra thickness makes it a bit easier for me to connect the cable: something I had not found perfect on the iPad 2. A link on LowEnd Mac to an item by Paul Santos suggests that there are a couple of blunders with the new iPad. With its new battery it is a bit heavier and thicker (see above), but also running any new Retina apps will make it a bit slower than the older iPads, but that there will be an overhead in terms of code that may also effect older iPad owners. A couple of points that may indeed be valid.

It is reported that the downloading of iPad apps has dropped for the second month. iPodNN tells us that there was a drop of some 30% month-over-month to 4.45 million. This may be in part because of saturation: I know I am downloading far fewer than I used to as I seem to have enough and not many more are coming out that are exciting enough (saturation with developers too?). This seems to be confirmed by ideas in the article.

The Mac App Store however is still expanding and with its totally different market has now reached just over 10,000 apps available for download Julie Kuehl reports on the MacObserver.

On The MacObserver, there is a series called, Apple Death Knell, and number 58 on the list is now George Colony whose article last week suggested that Apple = Sony and was headed for inevitable failure. There have been a lot of comments in the last few days disputing this assertion.

However a pragmatic Tweet from Andy Ihnatko tells us that, "Those who deny that Apple is doomed have failed to factor in the heat death of the universe." All will end.


Over the weekend there was a fair bit of coverage of Tony Fadell's comment about the first iPhone: one proposal for the device had a keyboard. Apple often tries out a lot of concepts and, as phones all had keyboards at the time (pre-2007) it is hardly surprising; nor surprising that once examined this was rejected: try it out, see how it works, move on. As Steve Jobs said in the 2007 intro, if you want to change something 6 months down the line, you are stuck with it (Chris Matyszczyk)


A nice little hint from OS X Daily this week concerns the ability to find information about the CPU from the Unix command line. It is easy enough to run the command, but not everyone will be able to use (or even understand) the data provided.



Half and Half
Another day another patent? Patently Apple reports that someone called Jerald Borvino is suing Apple because the iPad case infringes on his patent for a portable computer case. We do note that instead of the millions usually asked, the more modest figure quoted in the case is $100,000 (pitch low and there is less chance of Apple digging in its heels?).


That "Wake Up" campaign in Australia last week that we reported about, with a bus load of pseudo-protesters outside the Apple store in Sydney, was not the work of Samsung, if you believe Samsung. Electronista reports that the Korean company has issued a denial and claims it was not at all involved. Was it Greenpeace? Unlikely as they normally want to be center-stage. Maybe Samsung is so embarrassed by this guerrilla marketing that they are backing off.


A little oddity that was spotted in China was reported on The Register, where a photograph appears on a billboard with iPhones displayed but with that Ice Cream Sandwich installed.



Other Matters
Despite the over-reporting on Apple, the NYTimes does report on other IT companies like Google although it is a little tame. We are told by David Streetfield that the company harvested a lot of emails and other information as part of Street View. While it was claimed to be a "rogue act" the federal Communications Commission says it was no such thing and had fined the company $25,000 for obstruction. This further brings into question the idea of trusting such a company with your data.


We have reported on the problems at Nokia which, RIM-like, tells us that all is well and going according to plan. Bad plan? Adi Robertson reports on The Verge that S&P has downgraded Nokia stock to "junk" status. Ready for that Microsoft buyout yet?


Talking of Blackberry phones. While these are beloved of Washington folks and teenagers in Bangkok, not everyone is staying with the RIM phones. Mike Madden on Washington City Paper writes, Take my Blackberry -- Please. He lists the number that are now appearing in the small ads. suggesting there is a move away from the device.


I had an email from the Raspberry Pi distributors at the weekend. The first batch of 700 has gone out and the next 4,000 devices are due to arrive soon. These will be offered to the next people on the list. Where I am on that list, I have no idea; but in the light of the unsurprising failure of the Thai government's tablet project, any alternative might be worth looking at.



Local Items
While True had a midnight bash at Siam Paragon and AIS a gathering at The Rink (Central World), both announcing these with press releases (Thai only), I have seen nothing from DTAC. Their last English press release was dated 19 April (Save Save 250). I was in Central Pinklao on Saturday where there was a small line for the new iPad outside iStudio, but this is always well controlled there with tables outside manned by about a dozen staff with customers able to sit down while the paperwork is completed.



Graham K. Rogers teaches at the Faculty of Engineering, Mahidol University in Thailand. He wrote in the Bangkok Post, Database supplement on IT subjects. For the last seven years of Database he wrote a column on Apple and Macs.