By Graham K. Rogers
---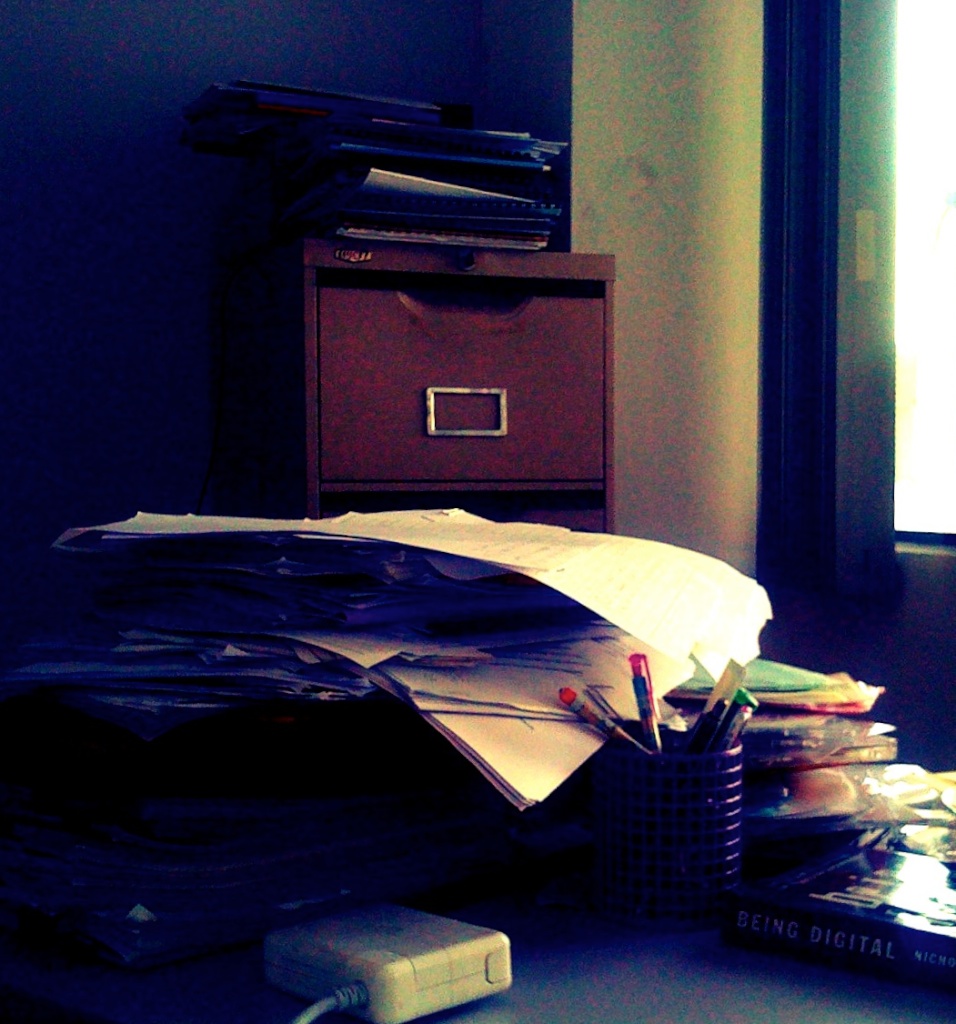 Opening Gambit:
Apple financial report Q2: 2012. Some interesting points there. Share price manipulations and comments from the pundits. iPad news: coming here this week; Proview in China; another novel use. Apple and publishers: DoJ barking up the wrong tree says WSJ publisher. Rumours on new Macs. There is no internet economy say UK experts: not in the UK, anyway. After Instagram will Apple buy Twitter. After Instagram are movie apps the next big thing? Oracle and Google: oh dear. Microsoft: loses Xbox patent case; a lousy place to work; buys $1 billion patents from AOL then sells half to Facebook.



Apple Q2: 2012
While I was asleep, Apple's Q2 2012 financial report was announced and the basics from the press release are here.
Apple reported a quarterly revenue of $39.2 billion and quarterly net profit of $11.6 billion, or $12.30 per diluted share. These results compare to revenue of $24.7 billion and net profit of $6.0 billion, or $6.40 per diluted share, in the year-ago quarter. Gross margin was 47.4 percent compared to 41.4 percent in the year-ago quarter. International sales accounted for 64 percent of the quarter's revenue.

The Company sold 35.1 million iPhones in the quarter, representing 88 percent unit growth over the year-ago quarter. Apple sold 11.8 million iPads during the quarter, a 151 percent unit increase over the year-ago quarter. The Company sold 4 million Macs during the quarter, a 7 percent unit increase over the year-ago quarter. Apple sold 7.7 million iPods, a 15 percent unit decline from the year-ago quarter.
Apple Stuff
So, income is up, profits are up, sales of iPhones are up, sales of iPads are up, sales of Macs are up. The share price dropped.

A few other points were made in the delivery and I have used the feed from Steven Sande on TUAW for the information:
The Report
$1.9 billion revenue from the iTunes store;
San Diego school district purchased over 12,000 iPads in the quarter, will buy 17,000 more soon;
They are seeing iPad as a popular choice in K-12;
$4.4 billion revenue from Apple Stores;
Cash level now at $110.2 billion;
Expect $34 billion revenue for the next quarter;
Question time (many more on Steve's feed):
Mac sales outdid the market at 7% with the rest being at 2%;
Note that new iPad was only on sale for 3 weeks of the quarter;
Asked about hybrid laptop/tablet, Cook replies, Anything can be forced to converge, ut you always get tradeoffs;
It took Apple 23 years to sell as many iPads as were sold in the last 2 years, and IDC, Gartner and Forrester think there will be 375 million tablets sold by 2015 which is about where PCs are now;
On popularity of MacBook Air, Cook says some will want both . . . convergence will compromise the design (note the hybrid comments below);
Over 125 million people on iCloud;
China had $9.7 billion in revenues;
Mac is up 60% year over year in China;
On litigation, "We want people to invent their own stuff" and "I prefer to settle versus battle;
On iCloud (Peter Oppenheimer) - What sort of customer data do we have? It's secret, we don't want to help our competitors;
R & D was up to $800 million;
Sales of iPhones expected to drop 10 million next quarter;
I would also suggest the feed from Rene Ritchie on iMore.

On Monday we commented on the way that Apple's share price began to dive after a period of non-stop increases and speculated that there were some in the securities and stock industries who were desperate to make some money out of Apple and had begun to force the stock down. This was also evident with the number of negative articles appearing that all cried woe and shame, predicting disaster, including blaming Tim Cook for all the troubles to come.
These guys are magic. The moment super sales are reported, or a great new product is announced, out come the naysayers determined to drag the Apple chicken back to the bottom of the barrel. Before the figures were announced, Neil Hughes on AppleInsider wrote about the recent profit taking and that the figures were expected to be strong. That did not stop the share price being taken down a few more notches and when I checked pre-market on Tuesday evening, it had lost another $10, reaching $562.
Jim Cramer who is nowadays more benign when it comes to Apple, hit the nail right on the head when Drew Sandholm reports he said that "Apple needs to beat not just the consensus estimates, but the highest estimates on Wall Street." As before, even though Apple beats its own predictions, the analysts may pull some silly figure out of a hat and if Apple misses that, they are wrong. My original link for the item was MacDaily News.

We also wrote on Monday about the way for the last few weeks pundits have been talking down the shares, despite the products, the proven record and the anticipation of what is to come. Clem Chambers on Forbes is another one with his 5 signs that Apple is a bubble. These guys will only be happy if the stock falls and they can gather round saying I told you so, in unison, no matter what this does to the market as a whole or to individual investors. People like Chambers create problems where there were none.
Forbes and Chambers manage to spread this to three pages and, surprise, surprise, start with the point that there is no more Steve Jobs: game over, right? This has a remarkable similarity to that item by Rocco Pendleton on The Street we mentioned on Monday. Then Chambers complains that Apple is a "toy company", making devices for our pleasure. I guess he was out of the room whe the enterprise guys started to come aboard; but as a toy company, it has been the only company making IT products that has been forging ahead in a recession. I actually agree with Chambers' third point: if you are an investor, keeping all your eggs in one basket is not a good idea. He makes clever use of charts: what goes up, must come down. And the fifth point? Predictions are never a guarantee.
Some perhaps better advice comes from Nigam Arora on Market Watch who comments in 6 bullet points (expanded in his article) about what to watch for:
Nobody knows with certainty what is going to happen next
Figure out ownership popularity
Imitate smart money
Pay attention to whisper numbers
Use proper position size management
Keep an eye on the long term
That last point is particularly useful when examining Apple.

With the figures now in, Eric Dutram now reports (on Yahoo! Finance) that Apple's earnings have crushed the street again. He says it pushed the stock up (my feed still shows it as down). Dutram mentions the ways that the pundits had been talking the stock down (above), but the figures speak for themselves, adding, "While the huge beat may have come as a surprise to some, those who have been following the earnings estimate trend in AAPL probably aren't too surprised. . . ." Another report, from Yoni Hessler on NetworkWorld, suggests that these commentators have failed to take into account Apple's iPhone sales. My link for both of these, was from MacDaily News.

With the new iPad's belated arrival in Thailand this Friday, we commented a while back on the even later arrival of the device in China, which was obviously related to the battle with Proview over who owns the name. The company which is in its last throes has been holding out over the name, insisting that even though Apple thought it had bought it, the sale was not legal. They know a good thing when they are on to it. Not letting China have the iPad was the right move by Apple as so many of the growing middle class (and the governing classes) like Cupertino's products, so some discrete pressure may have been brought to bear. Now, according to Josh Ong on AppleInsider, Proview itself thinks that a settlement may be round the corner: as we said weeks ago, once the price is right, things will all come together. Of course, if they cannot agree, the court in Guangdong will make a decision. However, Ellyne Phnea writes that a bureaucrat in China has the opposite view and thinks that Proview really does have the rights to the name.
I had a phone call Tuesday morning: what colour iPad do you want? My usual source has these coming in this week and they will be available Friday morning. With the recent tight space I experienced when trying to use the iPad2 as an on the road photography tool, I am also going for the 64GB version. Late to Thailand as usual, but better late than never.
Of course I like the iPad and part of that is down to the ways in which people are using them for a variety of tasks that were probably not initially considered by Apple at the time of that first announcement. Like the iPhone, this has grown out out of all proportion. While there are medical uses, and the FAA has approved the use of the device by pilots, I saw somewhere this week the release of the first iPad app written entirely on an iPad. Another use, as reported by Steven Sande, is as an IT professional's tool (which is sure to confuse many Thai IT staff who have only been able to work in Windows for the last few years).

We have heard several rumours about the MacBook Pro and MacBook Air updates or hybrids (see below) Also see the conference call report above where Tim Cook appears to pour cold water on this. A new one this week, which has some possibilities I must admit, is that the 17" MacBook Pro will be discontinued. AppleInsider, along with a number of other sites picked this up on Tuesday after an analyst, citing reduced shipment numbers, suggested this was a likelihood. One rumour concerns the possibility that the Air and Pro ranges may see a certain merging or hybridisation (yes, it is in the dictionary). With Apple's ongoing thing about thinness and the incorporation of new battery technology, plus the expected dumping of the optical drive, there may well be a thinner MacBook Pro as is suggested by Lance Whitney who cites KGI Securities analyst Ming-Chi Kuo. A later rumour picked up on the possibility that Liquid Metal could be used in the new computers. MacDaily News has comments on this and links to two articles that report on the idea and expand on what the material is.

There has been much news of late concerning the DoJ attempt to force Apple and some publishers to admit to a conspiracy, thus handing a book publishing monopoly to Amazon. Apple has stuck to its guns and, while they did not attend some of the meetings of the publishers, insists that the agency model is good for everyone. Into the picture comes L. Gordon Crovitz a former WSJ publisher, who writes on The Wall Street Journal that he met with Eddy Cue who confirmed that Apple viewed it as impossible to pay publishers a different rate from developers and that their cut was 30%, of whatever the publisher (or developer) wanted to charge: hardly price fixing; indeed, this would seem to be an open market approach, rather than having all control in the hands of middlemen (Amazon). As I have mentioned before, these sorts of discounts for the market have been the norm in the publishing industry for years: you don't think that the wholesalers and retailers sell the books and newspapers for free, do you? My link for this was MacDaily News where there is a little more information.

There was a sobering figure reported by Simon Sage on iMore this week, when he wrote that thefts of iPhones and iPads in New York have increased by 44% this year. He wonders how this compares in international terms. A while back in conversation with the manager of one of the iStudio stores in Siam, I was told that more than 40 notebook computers were disappearing each week there; and the iOS devices are much more easy to pocket. Stage One of any theft is opportunity: an open bag, a moment's inattention, baggy jeans with larger pockets. . . . Do no display the devices openly: that leads to covetousness -- I see, I want.

In a salty headline (read it yourself if you want, but you were warned) Anna Leach on the Register reports that developers are saying that the claims of untold riches awaiting developers of iOS apps are not coming true for most. In a trademark Register sentence, quoting "engineers and boffins" from organisations that seem somewhat detached from the boiler house nature of app development, they think that the idea of an internet economy is an illusion. Tell that to Instagram. Note also the article focuses only on Apple and omits the Android developers entirely.
Not everyone is going to make a fortune of course but 10,000 apps at $0.99, less Apple's 30% is $6930 and I would be happy to have that in my bank account. Note also the success of the 3-person team at Socialcam who added 4 million users in 2 days (see below). As I was reading the article one thing crossed my mind: when was the last time I had seen a stunning app from the UK? Many lack features or are overpriced: or both.
I did look at one app this week that gave me live TV feeds on the iPad or the iPhone: it seems it was either one or the other for some reason. I reviewed it, but a thought in the back of my mind concerned copyright: how did they do it? The answer came about 24 hours later when it was pulled from the app store and is no longer available. But why did Apple let it go through in the first place as thousands of people may have paid (albeit only $0.99) for an app that probably breached a lot of laws.



Half and Half
There was an interesting position staked out by Eric Jackson on Forbes late Monday concerning the buying spree that may be ongoing, following the Instagram-Facebook purchase for $1 billion -- this is funny money. He suggests that things may escalate with Apple speculated to seal its relationship with Twitter by buying the startup outright for $10 billion -- even more funny money. I mean, at these levels, most ordinary folks are unable to conceive what $10 billion looks like.
But there could be more. I have noticed on Facebook in the last couple of weeks the number of users who are sharing videos via a couple of apps and these appear to have lifted off in a similar way to Instagram. Jon Russell on TNW (who liked my mention on Monday, but pointed out that there was no mention of Internet censorship in Thailand because it did not feature in the news last week) discusses Socialcam which picked up 4 million users in 2 days -- with a team of just 3 people. He also mentions Viddy.
There is also one I see on Facebook called Metacafe. I am put off by the occasional appearance of that panel that asks me for space on my computer (I never allow this) and by the point made by Socialcam and Metacafe that my information and selections will be shared. If I click on a video that one of my students has linked to for a laugh, that is zero indication of what I like. I avoid these sharing apps like the plague.
Other Matters
We have been following the Oracle v Google case fairly closely with the help of Foss Patents and other sources, but this week with some of the admissions in court, it appears things may not be going Google's way at all. Aside from copyright problems, Jay Yarrow on Business Insider has some comments on the potential for Android -- handset makers and users included. To put things in context, Yarrow brings in the Instagram-Facebook deal, points out how Android has been a disaster for tablet use and outlines a number of other factors that suggest a bumpy road for the future.

On that Oracle/Google case, Andy Rubin was giving evidence this week and could not quite manage the Murdoch defence (both father and son -- he was misled -- are back in front of the Leveson Inquiry this week). Rubin was able to remember something, although expressed some confusion despite being reminded by what was in some old emails. He does now admit that he thinks that those Java APIs were copyrighted, Electronista reports, which seems to parallel what was in those emails that Google tried to have ruled inadmissible.


A rumour early in the week concerning the purchase of Cable & Wireless by Vodaphone was put into some doubt, according to the Independent later on Monday because C&W's largest shareholder said No. The Indepentent's report has a lot of useful information concerning the companies. However, a few hours later, several other sources, including Jamie Yap on ZDNET were saying that the deal had gone through for $1.68 billion. There was no mention of the earlier sticking point.


Microsoft has not had a good week. First there was a problem with certain patents and the XBox, and then negative comments from a former member of staff. But they did make some money, by selling some patents they acquired recently for $550 million to Facebook.

While Motorola is battling Apple on patent issues, it has had some success in its fight with Microsoft and a judge has ruled that the Xbox infringes on some patents, Reuters reports. Although a final ruling will come in August, the wireless technology involved is significant and could mean the Xbox is banned from the US, although Redmond is not about to give up.

In a guest posting on TechCrunch, former Microsoft employee Max Zachariades writes about his five years working at Microsoft, which were not happy times he tells us. While Microsoft does give out toys and pens, and the occasional reward, the staff "were box tickers and pen pushers. Any original thinking was sacrificed at the altar of time-proven, common sense process. Efforts to break the mould were all but punished" I have worked at places like that. And those places also had the same types of committees that Zachariades mentions. Like him, I have seen much time lost to committees and meetings where punctuation is more important than ideas. He adds that MS is becoming the McDonalds of computing, which sounds about right: "Cheap, mass products, available everywhere. No nutrients, no ideas, no culture. Windows 8 is a fine example."

In that context, the sale of patents to Facebook makes an interesting context point. The patents came from a deal Redmond made with AOL for $1 billion. More than half (70%$) of the patents were sold on to Facebook for $550 million in a move which is seen as being against the interests of Google, Nick Wingfield. writes on Bits (NYTimes blog). Not only does Microsoft get the $550 million, but also keeps the license, which is a shrewd move.



Late News
An interesting overnight report from Brooke Crothers tells us that Intel is buying some key components from the famous supercomputer maker, Cray and some 74 employees are expected to join Intel.


A note from Simon Sharwood on The Register tells us that Nikon is recalling some batteries (EN-EL15) used in the D800, D800E, and D7000 as it may overheat and deform the case. I have a D7000 and the EN-EL15 battery seems OK, so it is not all of the units.


A judge in the Apple v Motorola case has found that Apple is in violation of one wifi patent, Slash Lane on AppleInsider reports, although the decision is still subject to review.


Amazon has released a version of Send to Kindle for the Mac (Andrew Webster, The Verge).



Graham K. Rogers teaches at the Faculty of Engineering, Mahidol University in Thailand. He wrote in the Bangkok Post, Database supplement on IT subjects. For the last seven years of Database he wrote a column on Apple and Macs.