By Graham K. Rogers
---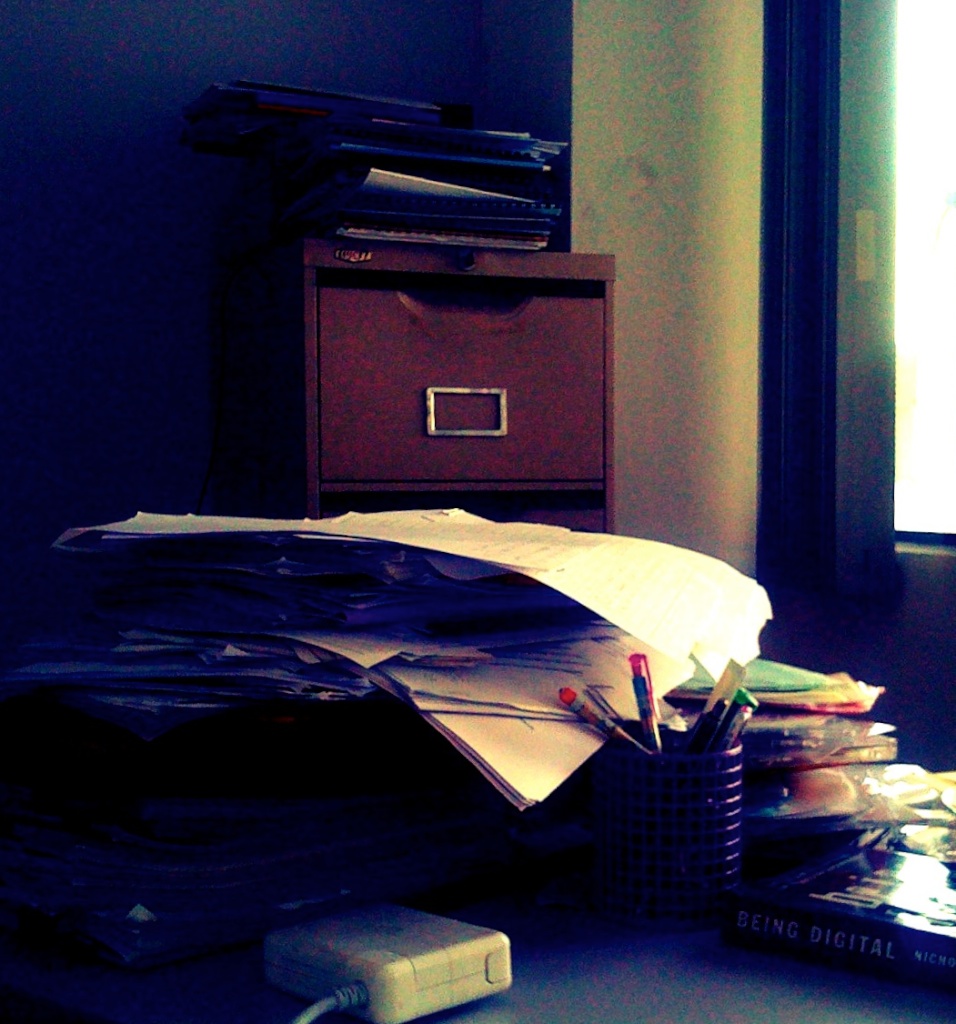 Opening Gambit:
Apple finances and share prices. Thailand will have its iPad next week: official. New product rumours. Updates. More malware. Tech companies in the US and corporate tax. More on Amazon, publishers, Apple and the DoJ. Google's warped view of the universe. Google's warped views of truth and patents. IBM Q1 financial report. RIM asking banks for advice. Nokia's Lumia: It's a dog, say Euro-carriers. And where is my Raspberry Pi?



Apple Stuff
A note as reminder that Apple's next quarterly financial report will be next week. It is really odd that the share prices have been dropping this week although when I checked Tuesday evening here the $588 price showed a rise of some $8.


Big news for me this week was the announcement from Apple that Thailand was to have the new iPad on 27 April, as had been rumoured. There are some 12 countries where it will be available at the end of this week (S. Korea, Brunei, Croatia, Cyprus, Dominican Republic, El Salvador, Guatemala, Malaysia, Panama, St Maarten, Uruguay and Venezuela), and the following Friday, another 9 including Thailand: Colombia, Estonia, India, Israel, Latvia, Lithuania, Montenegro and South Africa. And before anyone gets out of shape about St Maarten, that is what it was in the Apple press release and I have checked spellings online: there are several ways to write the name, but I am sticking with this.

I find it really odd that the Bangkok Post, which has some odd headlines at times, was unable to mention Thailand in the heading of a wire article that included the fact that, among some 21 countries, Thailand was to have the new iPad by 27 April. While we are treated to such gems as "compo"(competition, compensation, compost, complete?), suggesting a certain influence from the Southern hemisphere in Klong Toey, slavishly copying agency articles without highlighting local content suggests a dilution of what was once a useful newspaper. They managed to put out a feed with a more suitable headline a little after 11 am.

The authorities in Australia got all out of shape when they found that the Oz iPad G4 was not the US iPad G4 and made a lot of noises concerning truth in advertising, although it may be that Apple had it covered in the small print. Nonetheless, talks have taken place, Electronista reports but they are not that fruitful as Apple is not willing to change the name -- Wifi + 4G -- and the authorities there may have a problem forcing this.


There have been lots of rumours about the MacBook Pro which is expected to be updated soon, and the MacBook Air, but (although it has had no major changes for a considerable time) the Mac Pro keeps soldiering on. However, a report on Electronista suggests that there may be an update coming. Or obsolescence (which somehow I cannot imagine). Shipping times are being extended which always suggests changes in ordering methods or parts shortages.

A rumour that just refuses to lay down and die concerns the iPad mini -- a cross between an iPhone and an iPad with a 7" screen. Electronista reports that there are claims concerning 6 million of these unannounced mini-tablets being readied for a launch later this year.


Some people were lucky this week. I saw that iBooks was updated when I accessed iTunes, but Michael Grothaus on TUAW tells us that as well as this, Cards was also updated. I checked. This is still not available for users here, even though the payments and mailing occur out of the country. As a point, this feature is also available on the iPhone app, Postcard on the Run, so it is nothing specific concerning the country, just Apple not being really bothered about some of the markets it sells in. Sometimes that Cupertino complacency needs to be readjusted.

Some people are not being so lucky. We just got the hang of the Flashback malware and the tools to deal with it were made available, when along come a couple more examples of nasties for the Mac. Topher Kessler tells us about the SabPub Trojan that uses the same hole (that you should have had patched if you are paying attention). Topher describes this fully and provides details on how to check for and remove this.


As Apple moves more of its operations to the Cloud and to the Mac App Store there are going to be losses and consolidations. Kelly Hodgkins (TUAW) among many others this week reports that the trial versions of Aperture and iWork are now no longer available. Now all you can do is buy. I think something is being lost here.


Talking of clouds, Greenpeace is tilting at Apple again (as if there were not enough other targets), we read in a report by Martin LaMonica, by scoring its new data center and that of others low because of lack of information or choosing sites dominated by coal-powered electricity. In other words, if you don't tell us, we will give you bad publicity. In a follow up, Martin LaMonica tells us that Apple shot back (as they do these days) by issuing a rebuttal, detailing power usage -- Apple says 20MW, Greanpeace guessed 100MW -- and pointed out (as was in the news for sure) that the Maiden, N.C. center will use a solar power array, which sounds pretty green to me.


There: we suspected as much. The great sweeping announcement by Phillipe Starck last week that had many tongues wagging about some secret project that was under way, was nothing more than the super yacht that Steve Jobs began work on before he died we are told by Electronista who also mention that it is being completed by his widow.



Half and Half
A lot of politicians in America at the moment are focussing on who pays how much tax. While not wishing to enter the fray, it does seem that there is an imbalance with the wealthy on one side and the ordinary guys on the other. This was highlighted on Tuesday evening here when completely out of its normal character, HBO showed Inside Job, followed by Too Big to Fail.

There are also companies who limit the amount of tax they pay, and over the years worldwide there are the occasional comments on just how these manage to avoid paying what some say is their fair share. Like lawyers, accountants get paid to find the loopholes which the politicians left when making the laws.

There is an article on this by Alexander Eichler on Huffington Post and, despite mentioning Apple and others in the headline -- the order was Apple, Google, Amazon, which makes no logical sense -- the opening sentences focus only on Apple and the low corporate tax that it pays. It is not until paragraph 8 that "30 tech companies within the Fortune 500" are mentioned and then in the next paragraph, with Apple heading again, we understand that several top tech companies paid around 11% while Xerox and the darling of the DoJ these days, Amazon, paid 7.3% and 3.5% respectively. Only then do we hear about the lack of corporate taxes paid by GM for a number of years.

This may all be about the amount of money each company has overseas and dare not repatriate because the US government refuses to change the 35% they would be charged, so the companies will abide by the laws: all of them.


We have also been looking at the DoJ actions against Apple and book publishers. We note that the companies were willing to work with Apple to move away from what was increasingly seen as Amazon's monopoly of online (and paper) book sales. Jordan Weissmann on the Atlantic is pretty annoyed by what the DoJ is doing and think that they are making Jeff Bezos dictator for life and that the settlement imposed on some of the publishers already, gives "Amazon carte blanche to discount the eVersions of popular titles, much as it used to."

Another article that also examines the monopolistic tendencies of Amazon and Bezos by Tom Kaneshige in CIO, appeared late Tuesday and his 2-page item suggests that the DoJ has the thinking wrong and may be supporting the Amazon monopoly, which is not the DoJ's job at all. Just as interesting is the link I used from MacDaily News which has the outline of the Kaneshige article and some useful comments.


With Apple and Samsung hard at each other, yet at the same time doing billions of dollars of business each year, according to Foss Patents, they have sort of reluctantly taken the strong hint from a judge and have agreed to sit down and talk next month. Both CEOs are also to be there: Tim Cook and Gee-Sung Choi. Ah, you can lead a horse to water, but you cannot make it drink.


We made some comments on Monday concerning the rather one-sided view of Sergei Brin concerning the walled garden approach that particularly Facebook and Apple have concerning user data online. Google thinks that being online it is fair game for them to access (and earn money out of). I am pleased to see that others took the same view as me, and some took it a bit further. Joshua Schnell on Macgasm, suggested that not only was the view wrong, but the Google itself was standing in the way of a free and open Internet and points out a number of ways in which Google itself is exerting negative influences over the ways we are able to access content online.

We note also the number of times that Google has been fined for invasions of privacy, yet recently was fined (a paltry $25,000) for impeding the Federal Communications Commission inquiry on data collection. A touch of hypocrisy from the direction of Mountain View, methinks.

As a late note, Kelly Fiveash on The Register reports that now Google is to be hit with a much larger fine over that incident (or series) in which Google bypassed the privacy settings of Safari.

When Google talks about openness -- don't do as I do, do as I say -- perhaps we should all run the other way.


I have been following the Google/Oracle lawsuit from time to time, as what happens in that litigation may have a wider effect, such as the legality of Android. We know that bits of it will need royalty payments to Microsoft, which Google conveniently forgot about when declaring Android Open Source, but it gets worse as the Java in Android not only needed a licence, but Google knew, Google tried to ignore it, and Google tried to suppress internal emails that pointed out this inconvenient little factoid to Google executives. There is information about this in a useful article on Electronista. There is some more information about Larry Page's testimony in an article by Bryan Bishop on The Verge. When asked about the code, he denied responsibility and felt that Google hadn't done anything wrong.

The world may look different through the eyes of Google? . . .



Other Matters
Wasn't the TSA meant to make it all safer for those of us who were daft enough to travel by air to the USA? Apart from the loss of shoes, belts, drinks, along with the rudeness and arrogance travellers have suffered (I include myself), there have been allegations about excessive pat-downs, even on children, expensive machines that don't work. Oh and the illegal acts of the TSA agents themselves. Most recent was an agent working at Dallas-Fort Worth -- we read in an item by Bryan Chaffin on The MacObserver -- who over a period of time stole at least 8 iPads (there may be more of course) and was caught when a "Find my iPhone" signal was tracked, revealing perhaps more about the skills of the (now) former TSA agent than anything else. He just kept them all.


We know that RIM are in a bit of trouble right now, although there is much denial coming out of Canada. Electronista mentions a Bloomberg story that suggests the company is hiring banks to advise it on strategic options, which is probably shorthand for how do we sell it, but it may have been better if they had looked for some outside guidance or advice a couple of years back. If they are about to sell, two questions pop into my mind: whoever would want it; and which parts are they going to split off? Ah, actually, someone asked that very question. Roger Cheng on CNET heads his article with the words, "Why anyone would want to buy RIM" although omits the question mark. Instead of having my view that RIM is sunk and we should sweep away the pieces, Roger Cheng suggests that the company is still a prize to be won. I will have to see if Jim Dalrymple has any views on this.


Another company feeling a bit under the weather these days is Nokia and they have had more bad news this week when four major operators in Europe told Reuters (Leila Abboud and Georgina Prodhan) that the new Nokia Lumia is not good enough to compete with the iPhone or the Galaxy, which some say is an iPhone in disguise. And now Nokia are going to try the US? . . .

A report I picked up later seemed to contradict the above point about the Lumia when Lance Whitney tells us that "almost 30 percent [are] jumping ship from the iPhone and 27 percent from Android", however to put this into some context, this was from responses of only 3,500 switchers.


We have been critical of the execution of the Murdoch iPad newspaper, The Daily, because first it was unavailable outside the US, which completely missed the point of the internet, and then because the news (the last time I looked) was all US-centric, which completely missed the point of the internet. I was sent an email from a Mr Donotreply at The Daily on Tuesday telling me that the newspaper has been nominated for a Webby (by whom, I wonder) and asking me to vote. Pass. The Daily has ignored me and people like me, so now it is my turn.


A report this week by Eric Mack on CNET tells us that the first 10,000 units of the Raspberry Pi computer are about to start shipping to some lucky customers. I presume by this, the timing, and the lack of emails, that I am not one of the lucky punters. Eric's article has a video of what the device can do that was put together by Liam Fraser of the project.


We have commented on legislation that the UK hopes to introduce so that the government can monitor social networks, email, messaging (and how often you go to the bathroom perhaps). Coming out against this now is Tim Berners-Lee who was the guy who first joined all the dots and is credited with the creation of the internet, so is concerned about the way information is used. Drew Olanoff on The Next Web summarises the comments in a Guardian article, especially the point that a 3rd party would be needed to monitor the processes, and Olanoff also makes some interesting points about the insidiousness of the proposed law. This is all really 1984-ish and to be avoided at all costs.


IBM has reported its 2012 Q1 results with no real increase in revenue at $24.7 billion. First-quarter net income was $3.1 billion compared with $2.9 billion in the first quarter of 2011, an increase of 7 percent.

Remember Apple reports next week.



Graham K. Rogers teaches at the Faculty of Engineering, Mahidol University in Thailand. He wrote in the Bangkok Post, Database supplement on IT subjects. For the last seven years of Database he wrote a column on Apple and Macs.