By Graham K. Rogers
---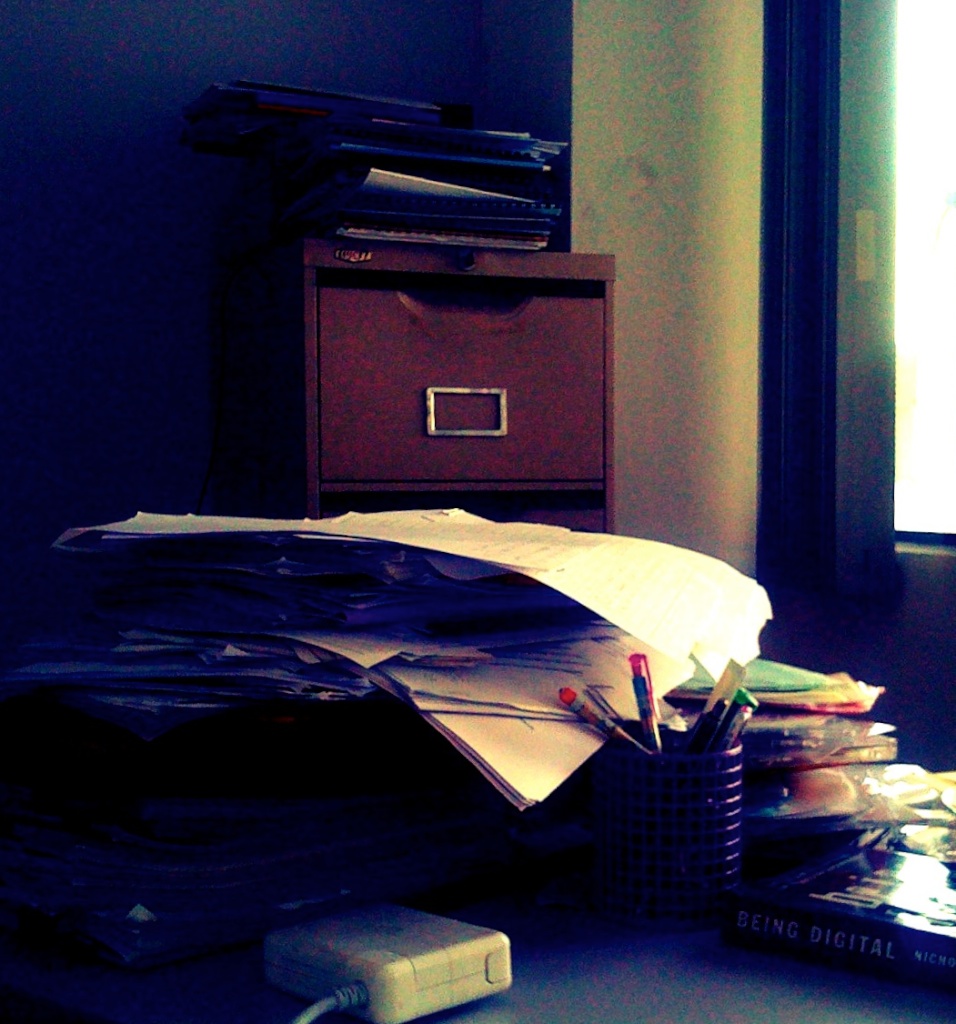 Opening Gambit:
Apple's reply to DoJ conspiracy allegations. Apple CEO visits Valve, who announce new wearable hardware: was Tim Cook playing games? OS X 10.7.4 coming soon. Apple releases standalone malware tool. No, Philippe Stark is not designing anything for Apple. Apple borrows from Michelangelo. Sergei Brin on Internet and freedom: forgets to remove the patch from his own eye. Microsoft Machiavellianism in China. Will Google suck out the patents and sell Motorola to Huawei? Seagate on Thailand recovery and SSDs. Thailand wins shop till you drop online as well.



Apple Stuff
Last week the US Department of Justice went for Apple and some book publishers, but some think that the real target should have been Amazon with the way that they took over the book market, forcing prices -- and payments to authors -- down to rock bottom. Great news for us consumers, but not if no one writes any books. Now, we read in an item by Michael Grothaus on TUAW that Apple has responded to the suit from the DoJ with,
The DOJ's accusation of collusion against Apple is simply not true. The launch of the iBookstore in 2010 fostered innovation and competition, breaking Amazon's monopolistic grip on the publishing industry. Since then customers have benefited from eBooks that are more interactive and engaging. Just as we've allowed developers to set prices on the App Store, publishers set prices on the iBookstore.

There were a couple of interesting announcements last week, concerning Valve, the first of which that I saw was that Tim Cook had been spotted visiting their headquarters: of course something to be noted. That was followed a short while later (in my list of news sources) by the news that Valve had announcements concerning hardware and technology. One of my sources for this was Sean Hollister on The Verge, who tells us that this concerns wearable computer technology. There was of course much speculation in my mind -- and others of course -- as there seemed to be some dots that could be joined. Of course Apple would be interested as would everyone else.
With a slightly tongue in cheek approach, Paul Miller on The Verge had a comment on the visit and suggested three possibilities:
Slathering the Steam client in green felt;
Putting the finishing touches on a wearable computer / home console / robot that uses Apple hardware and Valve software.
Playing Half-Life 3 with Gabe Newell and having a blast.
Methinks 2 and 3 could be more likely. . . .
But then that might not be the only thing Apple could be considering buying according to a report by Neil Hughes on AppleInsider. With Sony suffering, particularly in the TV area, it is rumoured that Apple had been taking a look at Sharp's TV unit, especially with regard to LCD technology, but that Foxconn bought a 10% stake instead.

As well as an update late last week that included a tool for combatting the Flashback malware, it was reported by several sources, including Federico Viticci on MacStories, that Apple had also put out the removal tool as a standalone installation.
We may find a new update to OS X coming soon, as there is a report of another beta of 10.7.4 being seeded to developers according to Megan Lavey-Heaton on TUAW. The combo is reported to be some 1.4GB.
While Final Cut Pro X was updated recently, including some long-promised improvements, we are told by Electronista that the application should soon be supporting the extremely well-made Red cameras, such as the Scarlet-X as well as coding that would allow support of the MXF format of Sony's XDCAM line.
An update that might be needed is to Aiport Utility which does not have proper support for IPv6, the internet protocol that will eventually take over from the current IPv4 because the DNS um,bers are running out. Steven Sande reports on TUAW that at a conference last week Apple was criticized for its slow implementation which had been in older versions, but was removed in the newest version.

A weird note appeared in the press last week with a comment on a future Apple product by Philippe Starck. I saw it first on the Bangkok Post newsfeed, but it was covered by many others fairly quickly. Chris Zeigler on The Verge carried a full report on what he had said that, he was working on a "revolutionary project that'll be unveiled later this year". There were immediately some doubts concerning this: the announcement for one, and the point that all of Apple's products these days are done in-house, although Ziegler suggested it was not necessarily Apple hardware.
It did not take long for denials. John Paczowski on All Things Digital had a few comments on this project, and included the comment from Apple that "the company is not working on a new product or project with Starck." Still, some wondered if the rumoured Steve Jobs yacht was the product.

When Apple filed a patent for a touch-screen iMac back in 2009, the image with the filing included a hand reaching for the screen. Apparently, according to a report by Matthew Panzarino on The Next Web, it wasn't just any hand and the outline seems to have been borrowed from Michelangelo's The Creation of Adam. Attention to detail.
Half and Half
Something that I had long suspected about the number of patent troll suits that Apple faces, is confirmed in an article by Neil Hughes on AppleInsider, however, if you measure this over a 5-year span, HP is tied in the dubious honor for first place. The number of suits here only includes those brought by "non-practicing entities" -- trolls.


I downloaded the new version of TextWrangler at the weekend and while it is snappy and works well enough, there are one or two things I feel uncomfortable with. A minor point -- but if you have been working in a particular way for years, it does matter -- is that the drawer showing currently open documents (and recents) now opens on the left. It used to be on the right and this is interfering with my view. I was pleased to see in the forums that others are similarly disappointed by this.

The app also keeps adding a .TXT extension when I save, which it did not before. Minor, again, and I can easily cut it when I save: but a small pause in the workflow. . . .


In a report by Ian Katz in the UK Guardian, one of Google's founders, Sergey Brin, warns of threats to the openness of the Internet. Well, Yes, I am with him on that, especially when we look at the amount of legislation that keeps appearing from the desks of politicians who act as of they are deer caught in the headlights. Then he spoiled it, by talking about the "rise of Facebook and Apple, which have their own proprietary platforms and control access to their users, risked stifling innovation and balkanising the web." OK up to a point; but he perhaps misses the biggest risk in this field: Google. What he really wants is the ability for Google to be able to access that data using web crawlers. And that is what a lot of consumers do not want at any cost: the walls of FB and Apple may be a little attractive after all.



Other Matters
Microsoft has made a couple of major changes in its China operations we read in an article by Robin Wauters on TNW, who tells us that it is to replace the chief executive officer and chief operating officer there. Simon Leung is leaving "for personal and family reasons", which no one really believes; while "COO Michel van der Bel will switch positions with Gordon Frazer". This could be internal juggling, but who knows with Redmond?

Also from the direction of China, Phil Muncaster on The Register suggests that Huawei is now sniffing round the remains of Motorola. We know that Google were supposed to have bought this and the DoJ said OK, but it is thought that Google may suck out the patents and sell the rest. It seems it was the patents after all.


We have had some news about the disastrous state of things at Sony and it is sad in a way as even Steve Jobs regarded the company as the arbiter of good design in the 1970s and used Sony as a model, praising the founder at one keynote speech. Things have changed and Hiroko Tabuchi writing on NYTimes has a useful analysis of some of what went wrong. Let us hope is it not game over.


With the inevitable advance of the Internet, we were sad but not surprised to see Encyclopedia Britannica and the Oxford English Dictionary move to digital access, and now there are more (and more exciting) moves by Oxford and the Vatican to put parts of their libraries online we are told by Dante D'Orazio on The Verge.

If you have ever had to visit these libraries, apart from the travelling and hotel bills, there is the wait while bureaucrats go through their own protecting systems, so in the end, the time actually working on texts is reduced. With online access, some of this will be saved (although some scholarly work would still require access to the originals).



Local Items
I guess this is local as Thailand is mentioned, although there are wider implications. Sean Hollister on The Verge reports on the ideas of Seagate CEO Steve Luczo who told Forbes that they are still playing catch-up after the floods here last year (we all are to an extent), but does not think that solid state drives are ready to take over the world yet.

One of the reasons I am wary of moving to the sold state drive is the capacity and if I wanted to have the same 500GB that I have with the disk in my MacBook Pro, that would be fearsomely expensive. I am not even sure it is possible yet with size and space limitations. Another reason concerns reliability. Hard disks do fail and the one in this MBP is a replacement, but the spinning disk is apparently more reliable than the solid state drive at the moment. A local user was rejoicing last year with the amazing speeds he was able to report when he replaced his disk with a solid state drive, but only a few months later, he needed a replacement. Lessons? All disks need to be backed up, regularly and often.


The national sport in Thailand is allegedly, Shop Till You Drop, and there was a certain confirmation of this by Phil Muncaster on The Register this week when it was revealed that Thailand is the leader in online shopping, although China should catch up by 2015.



Graham K. Rogers teaches at the Faculty of Engineering, Mahidol University in Thailand. He wrote in the Bangkok Post, Database supplement on IT subjects. For the last seven years of Database he wrote a column on Apple and Macs.