By Graham K. Rogers
---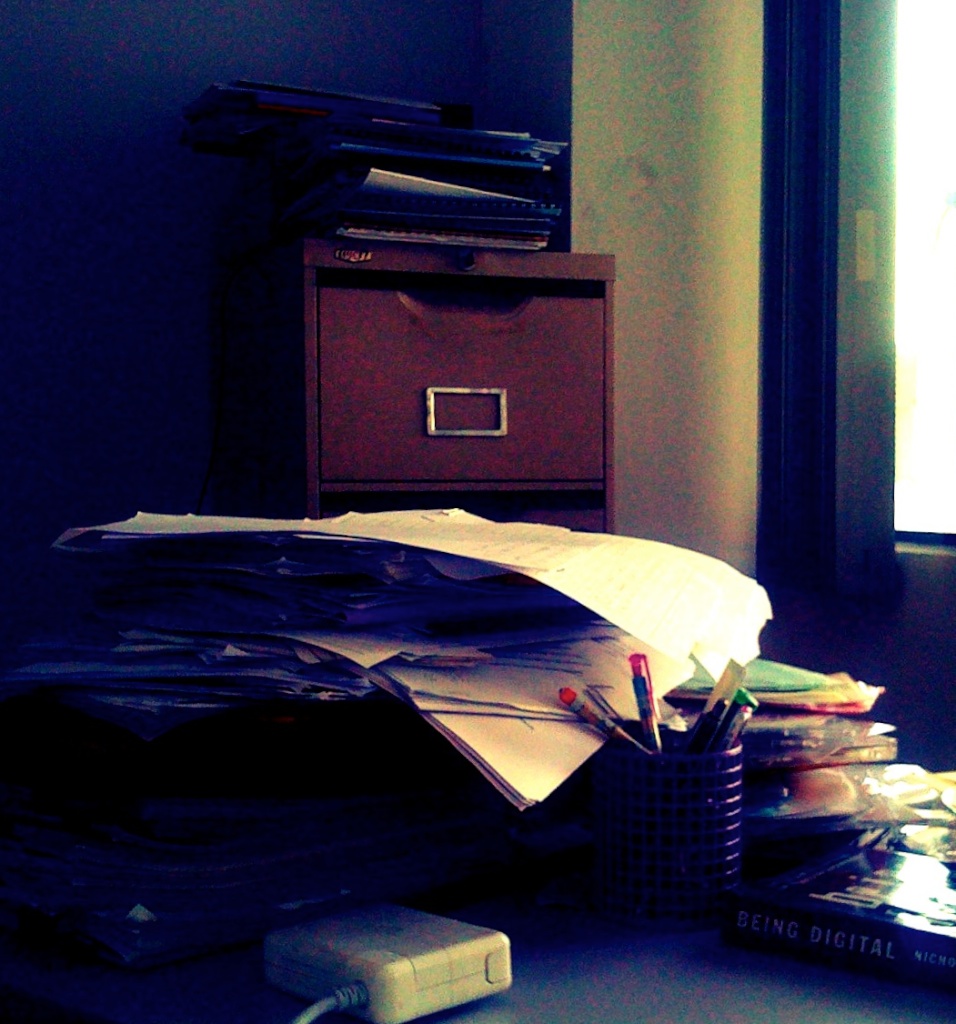 Opening Gambit:
A quiet start to the week with holidays in the West and in Thailand. Rumours that current the MacBook Pro is having orders cut back: a new one on the way? The NYTimes and Tim Cook's salary: wrong again. Carriers to track stolen phones (in the US). Sony to lose $6.4 billion and cut 10,000 jobs. Jack Tramiel, founder of Commodore, passes away. BlackBerry message snooping to start in India soon: who is next? Caine's Arcade. . . .



Apple Stuff
We recently discussed rumours of the possible update to the MacBook Pro, which is sort of expected soon, but the rumours were heightened this week when a story about "constrained" supplies of the current models began circulating, we are told by Neil Hughes on AppleInsider. Some suppliers have stopped accepting orders for some of the current range. By coincidence the CEO of Best Buy has quit according to T. C. Sottek on The Verge.


Without comment, MacDaily News links to a story concerning Jim Cramer of the CNBC program, Mad Money, who calls Apple, "the greatest growth stock of our lives" which is a bit odd that he is so enthusiastic as a couple of years ago he was hauled over the coals for persistently talking Apple stock down. Apple stock passed $600 billion this week.


The NYTimes has an uneasy relationship with Apple. On the one hand, Pogue is one of the favourites when new products appear, on the other some think that the NYTimes did a but of a hatchet job on Apple -- with the help of Mike Daisey -- regarding Foxconn; although this week we reported that another article in the newspaper was asking why the other manufacturers are not pilloried in the same way: they almost all declined to comment when asked. Now, however, MacDaily News tells us that the NYTimes has it wrong again: this time with the salary of Tim Cook, whom they called a million dollar a day man. Actually, to reach anything like that, he has to stay at the company a long, long time so that the shares he has been awarded can be collected: not an instant reward at all. And when the time is factored in, it is nowhere near $1 million a day.

Also on Tim Cook, we are told by Federico Viticci on MacStories that Cook will be a speaker on the opening night of the D10 Conference -- All Things Digital -- taking place May 29-31 in Rancho Palos Verdes, California.


I read a Tweet from Jason Snell on MacWorld on Tuesday morning about iTunes. By the evening, he had a lengthy article online about iTunes and what he thinks is wrong with it: "Apple's most important and problematic product," he writes. By Wednesday morning, an awful lot of good sites had picked this up and the writers concur.


We have had some problems on Macs in the recent past with the malware that uses the Java as a way in. Woody from Phuket writing on InfoWorld has harsh words for Java and Java developers, suggesting that time is up and they should move on. I must admit to being a bit paranoid myself as I accidentally started the True hi-speed connection software on Tuesday -- it uses the Spin card and 3G for Internet -- and Little Snitch keeps reporting a request to connect to Huawei (and we heard lots about them recently) for an update. I think I may go for a rare restart of the computer to see if that stops this nonsense.

On Forbes, Andy Greenberg suggests that Apple's response to the Flashback threat was not as good as it could have been; and we are aware that the updates should have come out a bit sooner. For those who would like it, Peter Cohen on The Loop tells users about a Kaspersky offer concerning protection from this threat. I used the link and after I had found my UUID (in System Information) ran the check which revealed that my computer is not infected. I had done this in other ways earlier.

I have mentioned several times in the past that I work in a User account and urge others to do the same, leaving Admin for special purposes. Topher Kessler has an item on some ways in which those concerned could switch to a User account. Easier done when first set up, but here are some possibilities.


I write everything using TextWrangler from BareBones, a basic text editor with a lot of extras. I see this week that it has been updated to version 4.0 so as soon as I have finished this column, I will be downloading the update. According to Jeff Gamet on the MacObserver, the update brings more features from BBEdit to the application.


A report carried on Insanely Great Mac tells users of updates to Final Cut Pro X, Motion and Compressor.



Half and Half
Something which has been overdue for years was the report this week by Josh Ong on AppleInsider, and many others, that the FCC is working with carriers to put together a database of stolen phones. There has been a capability to do this for years as each phone has a unique identifier which law enforcement can access pretty quickly if they want, but the will from the carriers has been lacking. Another report on this came from Dara Kerr. Anyway, that is the US, I would doubt of the carriers in many other countries will be getting together on this soon. I am of course thinking of Thailand where there is a good market in, ummm, used phones, but zero will from the phone companies to track a phone when it has gone missing.


Big news over the weekend that hit Monday morning was that Instagram had been bought by Facebook for $1 billion. That was in so many online sources that I just picked one of my favourite sites: Kelly Hodgkins of TUAW. I don't use Instagram myself, and I limit Facebook use.


Mike Daisey continues to reap what he sowed. He was due to give the commencement speech at the Cornish College of the Arts (which is apparently not in Cornwall, but somewhere near Seatlle, WA), Melissa Davis reports. That has now been cancelled. And the college is named after someone called Nellie Cornish who founded it.



Other Matters
Several reports this week concerning Sony and the losses they are forecasting, which are expected to be around $6.4 billion the BBC Business section reports. That is about half the profit that Apple made last quarter ($13.06 billion). And there is another Apple financial report in a couple of weeks. Sony blamed the record loss on tax charges related to its US business. I would suggest there may be a bit more to it than that. Don Reisinger also has a report on this.

Related to this poor performance is the news that Sony is to cut 10,000 jobs. Electronista has this news and news about necessary restructuring that the company will have to carry out.


We have mentioned the Commodore and Amiga computers in the past and their recent reappearances. This week however, the death of the founder of Commodore, Jack Tramiel was reported by Bonnie Cha among several other sources. As a note, Tramiel was a survivor of Auschwitz.


Something we may look forward to here -- at least those with BlackBerry phones might -- is the news that the Indian government as part of a deal with RIM who provided the necessary technology, will soon be able to snoop on all messages and emails according to Jamie Keene on The Verge. There is an exception, however, which looks to me like a hole you could drive a truck through: big business is exempt as the Enterprise servers are not covered by the same system.


We also saw this week in a press release that Epson is to transfer its Optical Products business to Hoya.


And to close, a link from John Gruber's Daring Fireball to a short film on Vimeo about a youngster in east LA who built a cardboard arcade: Caine's Arcade. A lot of imagination here. As Gruber writes, "If this doesn't make your day, you're not hooked up right."



Local news
We read in a brief item on The Straits Times that the IDA is to auction airwaves and that 4G is expected to be available there by 2016.



Graham K. Rogers teaches at the Faculty of Engineering, Mahidol University in Thailand. He wrote in the Bangkok Post, Database supplement on IT subjects. For the last seven years of Database he wrote a column on Apple and Macs.