By Graham K. Rogers
---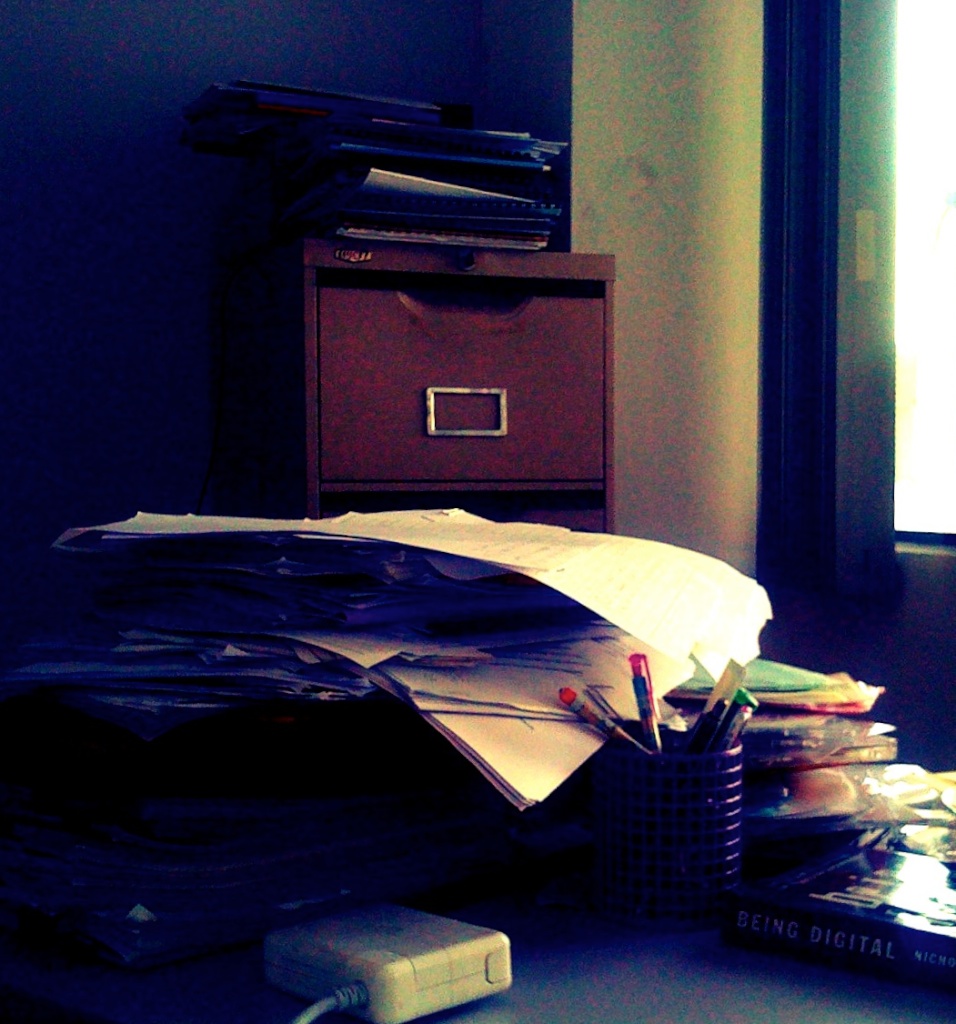 Opening Gambit:
It seems to lack a bit of the usual full swing this mid-week edition: calm before an IT storm? Things did perk up a little Wednesday morning. Apple Q2 report coming in a couple of weeks. Consumer Reports now likes the iPad. Tim Cook, Foxconn and China. An app from iMore (with a hiccup). The Macalope's Top 10 IT Fools (Enderle only at number 5). HTC loses a smartphone. EU to look into Motorola antitrust actions on FRAND patents.



Apple Stuff
Something to look forward to in about a couple of weeks is the next quarterly finance report from Apple which is due to be released on 24 April at 2pm Cupertino Time according to AppleInsider, which is about 4 am here. More record figures anyone?

And right on time a report from Lance Whitney tells us that J. P. Morgan are increasing their estimates, suggesting sales of the iPhone and iPad are rising.


Having taken a lot of stick for the way it has been reporting Apple products in the last year or so, is Consumer Reports trying to repair the damage to credibility? To be fair, with the iPad, the reports did not use the word heat, everyone else, including Rob Enderle and his dog, wrongly cited CR on that one. CR reports just said "warm" and gave a figure of 120 degrees which was higher than anyone else found, and warned that if it got hotter it might cause burns (opening the door to all those with reading problems). Now, however, we are told by Electronista, CR ranks the new iPad as the best tablet, which is what the rest of us have been suggesting anyway: "the best rendering of detail and color accuracy we've ever seen on a tablet display" they tell us. While repeating the point about heat, they now add that it is not cause for concern. I wonder if the Enderles of the world will mention this.

Remember the comment, "They will come to their senses" from the chairman of a Taiwanese computer maker that is in a lot of trouble these days? He was talking about the iPad. Clearly, they haven't. Joe Aimonetti remembers similar statements, although when discussing the Intel comment on ultrabooks being better than iPads, suggests they were a few years ago (hint: Rob Enderle). He argues well as to why the iPad is not going away and why the ultrabook may not be better.

After the Australian authorities had a look at Apple calling the iPad 4G there, advertising in the UK is being examined in the same light we are told by Jim Tanous on the MacObserver: the UK does not support compatible 4G. Apple has adjusted the advertising, but this may not be enough for the bureaucratic Brits..

We have mentioned in the past few weeks some of the criticism of the iPad (like the heat issue) that wasn't. These were more rumours than anything, but were quickly taken up by the charlatans that abound on the web these days, mostly copying other people's work. One thing, to copy and adapt, another entirely to borrow and comment like Cassandra, and Dan Knight on Low End Mac, in his rebuttal of a scare article by Sangeeta Mukerherjee on International Business Times. She has a top 10 list of iPad problems. Looks like this has been copied from some of the scare sources without checking and Dan demolishes most of them (all iOS devices have wifi issues he says). As we noted too, the "fragility" test was a one-shot drop from shoulder height and the iPad broke while an iPad 2 did not. How many people do the washing up? Think about it.

That article with the list is typical of the sort of writing that pseudo-journalists on the internet come up with: I have a computer and the internet, therefore I am a reporter. No. Try some original work.


A report this week by Brooke Crothers (see below) tells us that a Japanese broadcaster has interviewed a Foxconn recruiter who is apparently hiring some 18,000 staff to make the next iPhone that is to go on sale "in June". Apart from this being out of sync with the usual product release times for the iPhone, if he is a recruiter, I bet that by now he is an ex-recruiter.


Tim Cook's recent visit to China has brought some comments and I wrote earlier than it was perhaps no coincidence that he was there when the FLA released its first report. Nick Wingfield on the NYTimes suggests that this is part of the new regime that has Cook more involved than Steve Jobs before him, although the reason for that is that Steve did not need to be involved as he already had Time Cook there. Of course, the responses of Apple, Cook and Foxconn are never going to be enough for some: Apple will always be wrong for a certain part of the population. The comments with the article are clear indications that some are unwilling to even think that Apple is making efforts: "I can't bear the thought of buying Apple products knowing blood and anguish of abused Chinese workers lies beneath every line I draw on the smooth shiny Apple screens." Blood and anguish? Obviously been cherry-picking Mike Daisey's performances.


One of the sources I quote quite a lot is now called iMore and this week they announced the release of an iMore app for iOS devices, following on from TUAW and MacDaily News. However, when I installed it, I was told that there were no items available. I tried a couple of times during the day with no change, so later tried the website forums. I was not alone. However, by late evening here, a fix was in and the articles were all lining up.


The Macalope is often a lot of fun. This week a Fools of the Year edition had a top ten list and there were one or two surprises. Of course Mike Daisey was top of the list, but I was surprised to see Rob Enderle in a lowly 5 thinking he deserves a much higher rating for continual follies year after year: the gift that keeps on gaffe-ing. The others are Rebecca Greenfield (10), Zach Epstein (9), Brooke Crothers (8), Mike Elgan (7), Forbes (6) -- the whole magazine for repeated idiocy -- Dan Lyons (4), Don Reisinger (3), Henry Blodget (2). That last one sure makes sense. But no Paul Thurrott?

With exquisite timing, Larry Magid on Forbes writes an item on why he is returning his new iPad. What a sauce: buys it, reviews it, gets some use out of it but then decides it overlaps with other stuff he has, so expects Apple to refund the cash for his own strategic error. As someone who writes about tech, I would have the iPad there just as a reference: using the right tool for the specific article. Macalope was right.


Time to tighten security for some as another Trojan Horse evolves and now has the ability to infect without a password we are told by MacNN among others. There is a fair amount of information here and some useful links, but no one mentions that if you work in a user account (rather than Admin) on a day to day basis, there is a better level of protection. Too hard I hear you say? A little; but then so is reinstalling a hard disk in recovery from an attack. And when I woke up on Wednesday morning, the hole that this little piece of malware uses has been patched with a software update: Java for OS X 2012-001 (version 1.0) which delivers improved compatibility, security, and reliability. We have to quit browsers and Java applications before installing this. Topher Kessler also mentions an earlier version for Lion users.


I reviewed a book this week on using the iPad as a photographic studio this week and one of the examples of software that featured in the book -- and in other comments online -- was Dropbox: a cloud service. We read in an item by Adam Sherwin on the UK Independent that two members of U2 -- Bono and The Edge -- are investing large amounts in the company. Both of these guys are already shrewd investors, with Bono taking a share in Facebook that is expected to be worth considerably more with the IPO. As a note, on TUAW, TJ Luoma who does not fully trust the Apple service, reports that it is possible to sync iCloud to Dropbox, although in the middle of his explanation he does write, "Here's where things get a little bit tricky. . ." so I will leave the link; the decisions are yours. I also saw later that Federico Viticci on Mac Stories has an outline of how this is done.



Half and Half
One of the best recordings for some of us older guys is the Beatles Sergeant Pepper's Lonely Hearts Club Band album, although I prefer the Rolling Stones myself for day to day purposes. I also think Revolver came close and I gave my copy to a visiting Swedish student back in 1966. I must have been mad. The cover art for Sgt. Pepper was by Peter Blake and after all this time, he has redone it "to celebrate the British cultural figures he most admires, we read in an item by Carolne Davies on the Guardian, as he marks his 80th birthday". He includes Jony Ive as one of his icons. With a quick look, I also recognise, Alfred Hitchcock, Amy Winehouse, Jon Peel, Elvis Costello, Eric Clapton, Elton John, David Hockney, David Bowie, Paul McCartney, Mick Jagger, Oscar Wilde, Twiggy and Tommy Steele (those last two may be a stretch for some). And a large foot. Of course.

My original link was from MacDaily News. Also on Jony Ive is a comment in an iPodNN article on a profile of the Apple design boss in Financial Times with the catty comment from one ex-Apple employee that his "main talent was his ability to manage his relationship with Jobs. Oooh! . . . There are some other, positive comments.


RIM have introduced a service called Blackberry Mobile Fusion to enable users to manage a range of smartphones, including the iPhone. MacDaily News refers to the press release as "capitulation." This is a cross-platform remote administration tool. However, Piper Jaffray are saying this is too little, too late and RIM are going out of business. The MacDaily News link is useful as there are some valuable comments about RIM and Windows phone that Gene Munster also mentioned.


HP has been awarded a contract by the US Army for cloud computing services the company has announced. While Xerox still soldiers on and is coming out with some color multifunction printers aimed at office environments although these are still priced in the thousands: dollars not baht.



Other Matters
Remember those phones that Apple lost and ended up with some fallout from? I am sure Gizmodo would like to forget as they are still not on Tim Cook's Xmas card list. Now HTC has fallen foul of the same problem we are told by Electronista and the company forced the shutdown of one site in France thus making things much worse for itself.


A story which began to gather some legs on Tuesday appeared in my inbox on Monday evening when Florian Mueller of Foss Patents reported the relocation of a significant Microsoft operational office from Germany to Holland. The sole reason? Legal concerns, particularly related to the ongoing Motorola lawsuits that are turning Germany into a dangerous place for some companies.

Later there was more on the dissatisfaction that companies -- specifically Apple and Microsoft -- are showing towards Motorola and the way it wants to enforce FRAND patents in a sort of "have my cake and eat it too" manner. As a result, Foss Patents reports, antitrust investigations have been opened into related aspects of this -- in particular, cellular network standards in Apple's case, and the H.264 video codec in Microsoft's case. The article notes there is also an ongoing investigation into Samsung's abuse of FRAND patents as well. As ever, Florian Mueller's comments and the way he illustrates the concepts are invaluable.


I also note in lots of reports that James Murdoch has gone from BSkyB. The Murdochs must want that satellite contract really badly.



Local Items
I see from the local news that Aung San Suu Kyi's party has won 43 seats in the elections in Burma. I wonder if this time they will be allowed to sit in parliament.



Graham K. Rogers teaches at the Faculty of Engineering, Mahidol University in Thailand. He wrote in the Bangkok Post, Database supplement on IT subjects. For the last seven years of Database he wrote a column on Apple and Macs.