By Graham K. Rogers
---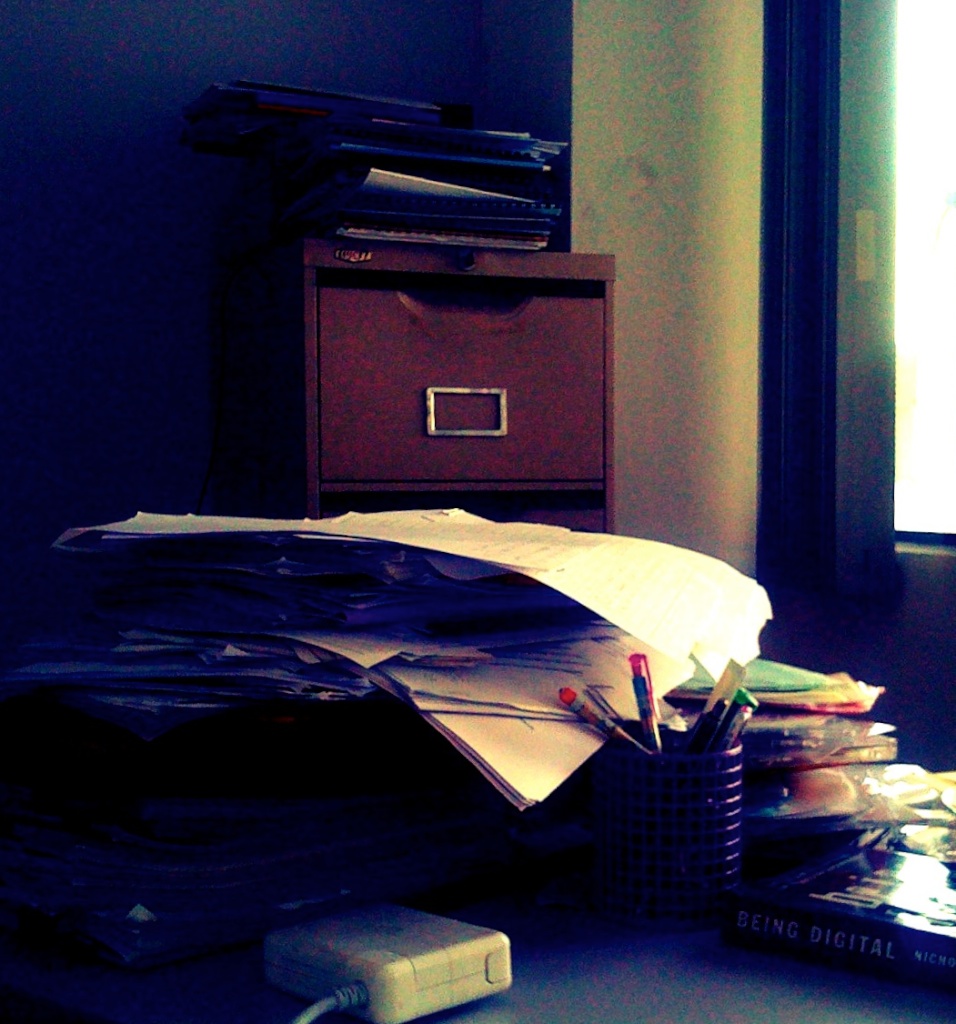 Opening Gambit:
I thought it was going to be a quiet weekend, but rumours, iPad heat comments and misinformation about what Mike Margolis said on the AppleTv interface kept appearing: move along please, nothing to see here; these are not the droids you want. Retina display on the MacBook Pro; Apple Voice over iP on the iPhone. Warm iPads. iPads in education. More colours on the iPad means more power: who would have thought? . . . Haptic iPads. Galaxies on the Mac (the stars, not the Samsung stuff). Another True story: time does mean money, but only mine, not True's.



Apple Stuff
After a weekend off, we may as well start with a rumour and the Retina display is one thing that is suggested may appear on the new MacBook Pro. I sort of have my doubts, but AppleBitch tell us that code in the developer versions of OS Mountain Lion, suggest that there is a possibility.


Another rumour from Kevin Fitchard on GigaOm suggests that Apple may be planning a mobile voice service, as Cupertino is hiring telephony software engineers with a hint of a Voice Over IP capability for the iPhone. This is unlikely to see an end to the carrier relationships. A shame really.


A lot of sites carried the information that former Apple man, Mike Margolis says that Steve Jobs rejected the interface for Apple TV that is now out, suggesting it was a bad design, so AppleInsider reports. But then (something that lots missed -- accident or design, I don't know) was a sort of retraction from Margolis who said that when it was first rejected, the whole iPhone interface had not yet appeared and that this is perhaps an attempt to match the interface with the other parts of iOS and with Lion/Mountain Lion. Charles Cooper was one of those who carried the original part-claim, and he also has a part-retraction.


Another problem with the new iPad appeared at the end of last week when some were reporting that the battery indicator was showing a full charge when the device still needed a lot more time. Mikey Campbell on AppleInsider carries information from DisplayMate who tested the device and it is suggested that the algorithms may be doing this. I suppose they did calibrate the iPad?

However, you cannot keep a good iPad down, and Cody Fink on MacStories has written a comprehensive report on his iPad and he does take some time to examine the heat issue. Or non-issue. Yes, it is warm, he reports, after a lot of hard work, but that is it and writes that "headlines and statements written about the average increase in temperature are generally misleading to consumers", adding, "The statement that the new iPad gets so hot that you cannot comfortably hold it after a brief period of time is false." He has some other harsh words for the usual suspects who seem only to want to deconstruct.

Also reporting on the new iPad is Matthew Panzarino whose headline desecribes it as the "least impressive tablet ever", adding that is why it is so great. As I noticed with the first one when new users grabbed it, within seconds there was no real interference from the device: users had an instant connect. There was none of the worry of typing in commands, all that happened was that they touched, they scrolled, they slid their fingers and it all worked. Matthew's iPad is the same, but more so. And the heat? "The new iPad runs slightly warmer than the old version, but the increase in temperature is not dramatic" he writes.

One of the reasons for the warmth is because the iPad now consumes more power: more processor, more battery and more color. Mikey Campbell on AppleInsider has some more information about the Retina display which, he tells us, adds 30% to the power consumption. The magic has to come from somewhere I guess and he has a lengthy description of why this is so.

With a tongue in cheek thought about Thailand's own tablet computer program for schools, we read on Electronista about a program in Holland that is about to try an experiment in education in which the iPad (the real iPad, not a cheap, diluted, Chinese knock-off) would be the centerpiece of the program. Starting with a few schools, the introduction of the iPad to the programs would replace other materials and encourage the kids to earn 21st century skills. Clearly, they do not have 19th century politicians in the Netherlands.

Even the Register has to admit sometimes that Apple is on the right track. Salman Chaudry analyses the strategy that Apple appears to have with the new iPad and the brilliance of a cheaper iPad 2 that will probably ensure that Apple continues to own the market, especially (as he writes) most other tablets continue to disappoint.


One of the ideas that was thought might appear on the new iPad and did not was haptic technology: touch. Feedback from the screen. I do have one app that already does this (Koi Pond). There may be more. However, Apple does have a patent, we read on Patently Apple concerning this haptic feedback and some of the filing reads as if the concern is in helping blind people read, or at least help some of us in poor light.


An app I have -- and reviewed a couple of weeks ago -- Camera +, has sold over 10 million apps since its launch we are told by Drew Olanoff on TNW.


Also getting a lot of downloads is the iOS 5.1 update that Matthew Panzarino reports has had a 61% take-up since it was released.


There has been a fair amount of comment on the way some apps identify users and are able to track them in this way, but we are told by Electronista that Apple has begun to reject apps that ask for UDID access: the unique identifier for your iPhone. A report by AppleInsider also has similar information.


Some trivia. The new galaxy that features in the releases of Mountain Lion has been identified as "NGC 3190, a spiral galaxy in the constellation Leo" (apt) so we are told by John Martellaro on The MacObserver. I had also not known that the star system used in Lion is the M31 galaxy in the constellation Andromeda.

John Martellaro also has a "report card" on Tim Cook whom some think is not going to make the grade. Anyone who has been reading Cassandra will be in no doubt where I stand on this and I have every confidence in Mr Cook. So does John Martellaro who suggests that under his stewardship Apple is "in great shape." Related to that, following a Tweet on Sunday took me to an item on Macgasm that suggests, "If it weren't for Tim Cook, the iPad would cost $5,000"

We know that Apple has been looking to set up centres in other parts of the USA, like Oklahoma and also Texas as well as N. Carolina (and of course California) and we read on iPodNN that the Austin TX council has approved an incentive package of $8.6 million for Apple "as part of a $304 million deal to expand operations in the city" and bring in 3,600 new high-quality administrative and engineering jobs.


On Friday it was reported that trade in Apple shares was stopped briefly. Not through any problem with Apple, but one of those automatic trading programs introduced some faulty trade situation and the stock dropped some 9% quickly. NASDAQ stepped in and pulled the plug. We are told by MacNN that when the fault was identified, the trading resumed and up it went again. My stocks widget tells me the price is now $596.05. Oh why didn't I buy some stock when I had the chance? . . .


Using Apple's Messages beta, I had a chat with a former student (I taught him from age 7 - 17) who now lives in the US. Has wife has the new iPad which actually started the conversation and I asked about heat. Nothing to notice he said and she uses it for Korean drama for 2-4 hours a day. He added he had never heard her complaint but she doesn't place her iPad on her belly when she goes to bed as he does. He then added that his MacBook Pro (I obviously taught him well) does get hot when he uses that to watch videos.



Half and Half
I have not really had a close look at Thunderbolt technology just yet as so few devices here are capable of this, apart from some Macs and the Apple displays. Dong Ngo has a look at some of the hard disks that work with the connections and has a major criticism in that not one includes a cable: the only one available is too long in some cases and is not cheap.


I spent a good part of my weekend reading a book on Bell Labs on the iPhone, the iPad and on the Mac. I downloaded this from Amazon and used the Kindle apps on the devices, because Apple won't let me buy books here. I can walk into a store. I can download from Amazon and from Barnes & Noble, but the only books Apple lets me have in iBooks are those that are copyright free and (mostly) come from the Gutenberg Project. I reviewed the book -- The Idea Factory: Bell Labs and the Great Age of American Innovation, by Jon Gertner -- and rather enjoyed it. Much recommended. The book too.

It was interesting to read about the comments of the Authors' Guild President, Scott Turow commenting on the antitrust lawsuit that involves Apple and some publishers. He says, in a report by Ryan Helse on The Verge, that the real threat is Amazon. Note above, too, there is no Apple iBooks monopoly here: can't buy anything.



A True Story
Having been persuaded by a friend who checked with TrueVisions about the connection at my new apartment, I decided to connect the service and stayed home Saturday morning to wait for the technician: the necessary funds secreted ready. 10am I was told; or from then up to noon. By 10 am I was showered and ready.

At 11 am a phone call told me the technicians would not come until 1:30 pm which put me in a real spot and I was not happy at all. I was expected to stay at the apartment to wait for a technician who was already late with no guarantee he would arrive anyway. I said that this was not acceptable, and went shopping. To add a touch of irony outside the apartment was someone from True selling True internet and TV services. At 1pm the technician phoned. Sigh.

On Sunday I was phoned at about 11am to be told the technician would arrive at 12 noon. Just after noon another phone call told me 20 minutes. 30 minutes later they arrived. It took almost an hour to download the software for the device, because they could not find my details at True, although I phoned on Friday and was given my customer number, and the technicians must have been given some information otherwise they would not have had my phone number or apartment number. Sigh.

Another example of the abysmal service from this monopoly.
Late News
Graham K. Rogers teaches at the Faculty of Engineering, Mahidol University in Thailand. He wrote in the Bangkok Post, Database supplement on IT subjects. For the last seven years of Database he wrote a column on Apple and Macs.