By Graham K. Rogers
---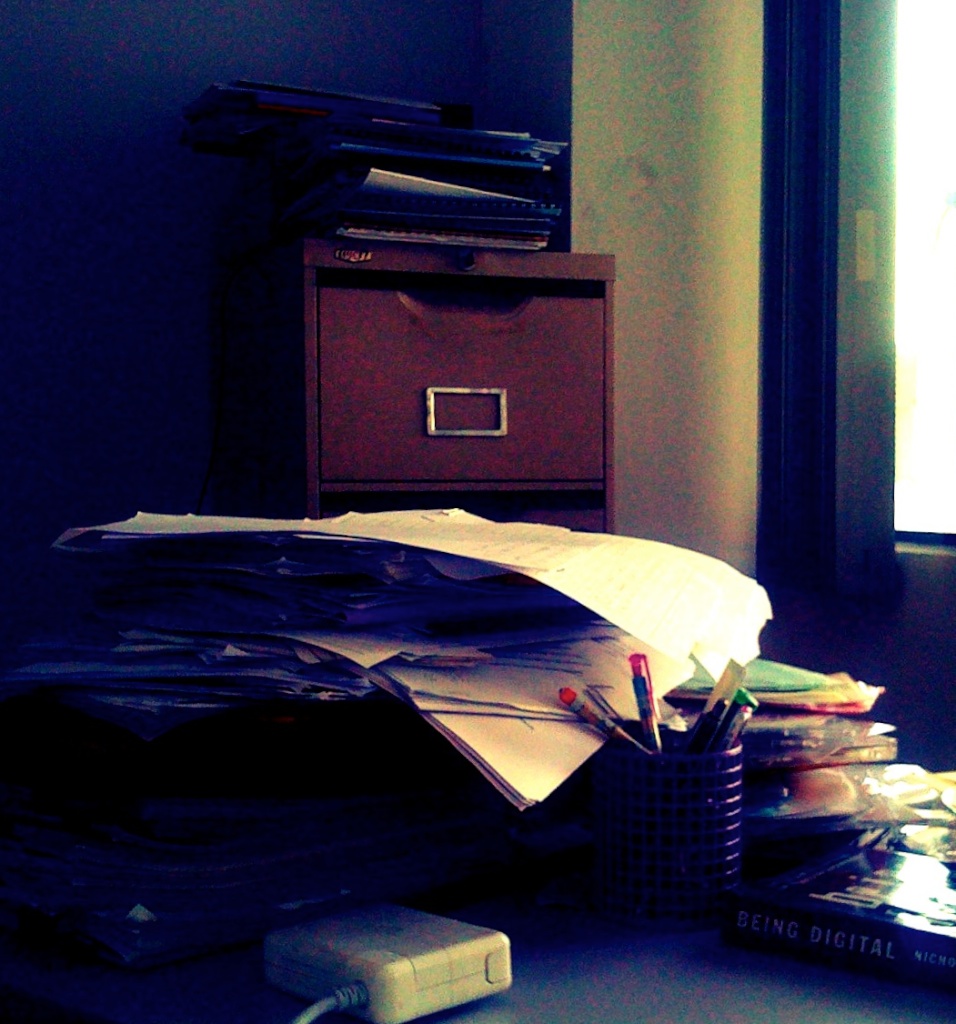 Opening Gambit:
More information appears: the iPad; and Mike Daisey. Heat of a different kind on the iPad: within specs say Apple. Happiness for Michael Dell: Apple is giving all the (1997) money back to shareholders. 3 million iPads sold in the first weekend: 18 a minute at the 5th Avenue Store. An Apple motorbike: not exactly. Thai government choose the same tablet, only using MOU rather than government to government plan. True/CAT deal illegal say ICT Ministry (so did Senate): zero effect expected.



Apple Matters
I had better be careful that this does not spin off into a third column on Mike Daisey. He really is not worth the column space. Mind you it is worth spending the time to see how everyone was taken in, perhaps to be wary next time.

While it may be normal for those like me to spend time looking at Mike Daisey and the implications about his being found out, the excuse that it was all in the cause of Art, makes some people a bit wary. Of course Art is not reality and is used to give an impression of a real situation, but the real situation is in a state of flux as Apple clearly has taken steps to address many issues directly out of its control and Foxconn too may need to control some local managers a little better. Those who work for international corporations here may understand this point a little better.

Before Daisey hit on Apple, he did a show on Amazon and someone who was working at that company at the same time, Matthew Baldwin on Defective Yeti (nice name), put out some observations on the way Daisey seems to want to put himself at the center of all attention to the detriment of the truth at times. Baldwin makes an interesting point in the context of how the truth works in an interview and in a stage performance or in the act of telling a story.

When someone within the community of Arts, and more to the point someone who worked with Daisey at performances calls him out, we might want to take notice and adjust our perceptions accordingly. I read the guest column on New Beans by Ali Houseworth who was former marketing and communications director at Woolly Mammoth Theatre Company where Daisey first put on The Agony and the Ecstasy of Steve Jobs. One point that she makes is that he insisted that staff should hand out a sheet with information and that on the sheet was to be printed, "This is not a work of fiction." Well that's odd; didn't he complain when he was found out that normal rules did not apply? And boy is she angry about this: having worked their butts off for something that was not a work of fiction, he cops out and claims it is. She is asking people to boycott the performance and suggests that the tens of thousands who saw it also deserve apologies. I guess Apple and Foxconn do too.

Actually Foxconn are going to let this one ride. Perhaps they think that they got off ok in the end and would rather not have even more publicity, although Electronista reports that a Foxconn executive does not think the reports on the exposed lies went far enough. Jim Dalrymple thinks that Apple should sue Daisey and give the money to Chinese workers. Tim Cook has already let his anger be known over the NYTimes article that followed Mike Daisey's Op-ed. And I cannot for the life of me separate these: the one perhaps leading to the other, with a little extra input from a disgruntled former Apple exec..

While others, like me, have picked up the baton and run with it once the news came out that the information he was using was unsubstantiated, we had an inkling a few days before. But Brian Ford on Newsvine had a gut feeling earlier and wrote online about this in an open interview request. He discovered that Daisey let him have both barrels in an online blog just a few days before the real truth was outed.

John Gruber also comments on the situation and Daisey's rotten part in it, pointing out, as is known, that some of the things really did happen, but that Daisey's personal involvement (or not) when the facts had already been admitted and addressed by Apple, ultimately does more harm to his cause (and to the workers in China) than anything.

And there is more from Daisey himself who complains (also on his blog) that in the retraction, This American Life used out of context quotes, according to Greg Sandoval. If it were me, I would run away and hide.

As an interim note, Electronista is reporting that Apple are doing monthly tracking of excess hours worked and posting the findings to its site. Apple is reporting the problems itself and says "we can do better": more FUD please.

What I cannot grasp is the way that in Daisey's performance and anguish, he was never able to be as emotional about the other companies that also (and less visibly thanks to him and people like him) have their products made in the same factory complexes. All of the others (Dell, Samsung, IBM, HP et al) got off lightly with either zero mention or tagged on at the end with an "Also. . . ." While some may not see this, the whole thing was about the money that Apple had in the bank. Daisey mentions this in the performance and others have too.


This week Apple tackled that in part with their announcement that for the first time in the company's history, they are to pay a dividend of $2.65 a share. It was also announced that there is to be a share buy-back program to avoid deletion of shares as they are issued to employees. The pressure that was put on Apple over the last few months and since Steve Jobs died on this matter alone has been phenomenal. In some ways of course, it does make sense and in operational terms, Apple does have enough, although the decision deliberately excluded the portion of the cash that is outside the US: repatriation means a terrific tax hit (something like 30%), so Apple might just as well keep it handy over there as devalued in the US. Tim Cook also repeated the comment he made at the iPad announcement, that there were lots of interesting things in the pipeline. A detailed report of the announcements and questions was made available by AppleInsider a little later. As Dustin Curtis points out, Michael Dell should finally be satisfied: Apple is giving all the (1997) money back to the shareholders


Now some news of the iPad. As with the Daisey chain of news, as time passes, so more solid information about the new device becomes available.

I start with the excellent review from Daniel Eran Dilger on AppleInsider. The multi-page (6) review looks very carefully at the device and has a comparison chart showing the iPad, iPad 2 and the iPod touch.

Not much of a surprise really, but it runs hotter. It has more work to do of course. According to Jim Tanous on The MacObserver, a Dutch site has tested it and it is producing some 10 degrees more than the iPad 2 and this is probably due to the graphics processor. Apple have announced that these temperatures are within the operating range, according to Don Reisinger, although I am sure that will not satisfy some people.

Ah, just after I wrote that, I saw that MacDaily News links to, and comments on an article by Jason Gilbert -- one of many who have become Mac experts in the last few months -- that does exactly what I had anticipated: the sky is falling, the sky is falling. Unsurprisingly we are told by MacDaily News that Consumer Reports (who seem to find fault with everything Apple but let others off lightly), will look into the heat question and report next week. Read the extended MDN comment. There is also a comment on this from Bryan Chaffin on The MacObserver who call out Consumer Reports on the initial testing they did, particularly over the way they found that the device did not charge when playing a game: maybe they had it plugged into a PC USB port and there was not enough power, which might affect other aspects.

However, John Gruber pulls apart some of the creaky science that was used (or at least the percentages) and using an item by Sam Byford, points out that it is not really an 18% increase, but more like 1.8%. in absolute (Kelvin) terms.

Also tested was the display. Simon Sage on iMore tells us that DisplayMate put the device through its paces with some rigorous texting and confirm many of Apple's claims about it.


While some were rubbing their inky hands in glee with the lack of crowds at some Apple stores (the bright ones order theirs online) the sales apparently went rather well with some 3 million reported sold by Apple for the first weekend. Apparently, they were going out of the door so fast at the 5th Avenue Store in New York (the one with that big glass cube outside) that the 13,000 sold in the first 12 hours, works out to 18 every minute, Ross Miller reports on The Verge. We also saw on Electronista that sales of the iPad were up some 80% over last year's launch. The figures reported work out to 1 every 20 seconds for one outlet who had a 90-minute sale period just after midnight. The same report discusses the smuggling of iPads from Hong Kong (or even the US) into China.

It was interesting with the sales figures, and the numbers of the iPhones sold earlier, to read Agam Shah on InfoWorld who suggests that Apple (currently number 2) could overtake Intel as the world's top processor maker by the end of 2012. And then computers?


Not only the iPad, but there is news on the new Apple TV and iFixit have done a teardown we were told by Dieter Bohn on The Verge. It has a single core A5 processor but two antennas.


The online stores were down on Tuesday (in the afternoon here) for a while although I reported no obvious changes when it came back online. Electronista also report the same for the US Store in an article that outlines an update that Apple released for Snow Leopard users concerning installations of Apple software.


Development of the next version of OS X continues and in a build released to developers, MacNN reports that the latest version includes location-based reminders like we find in Reminders on iOS.


Not that there are many examples of malware for OS X (and still no viruses), but Topher Kessler reports that a Trojan we have seen before has either mutated or been adapted so that there is a new delivery method using zipped files, usually of erotic pictures. I left a comment on the site because I use a plug-in that works with Quick Look to allow me to see the contents of a Zip file. One thing I do wish Apple would tackle is the Web Pages not Responding panel that leaves me staring at a blank browser page far more often than I should.



Half and Half
How about an Apple motorbike? We read in an item by Chris Ziegler on The Verge that Frog Design, who used to do work for Apple back in the 1980s and 1990s, created a concept motorcycle based on a Yamaha 750 and it looks rather nice. The last time I looked at a bike was when my mother was in BKK and she said, "No point you looking at that."



Other Matters
Samsung is not having a good week. Although they have a patent case against Apple for emoticons, they are also being sued for the same patent Richard Chirgwin reports, by Varia who say they own the technology not Samsung. This is also reported by Dara Kerr who mentions that RIM is also being sued for this. Neither report mentions Apple as litigant.


We reported earlier this week that Samsung had been in trouble in S. Korea with regulators and there is more. According to a report by Andrew Webster on The Verge, not only were they dealt with for price fixing, but there was also a fairly hefty fine for obstructing investigators: security guards, data deletion and false statements. I hope Apple lawyers are taking notes.


An interesting report from Dieter Bohn on The Verge tells readers about the unusual announcement from Microsoft who have not only sacked a couple of Bing executives, but have put out the reason: "terminated for violation of company policies related to mismanagement of company assets and vendor procurement." More on this for sure. . . .



Local Items
I saw in an item by Irene Tham on The Straits Times that the local telecomms industry is to have a Do Not Call registry and it may include SMS too. When I tweeted this, there was some doubt if anything like this would be possible in Thailand.


We read in a report on the MCOT site (which for some reason uses DNS numbers and not a name) that the cabinet meeting in Phuket approved the purchase of about 900,000 tablet computers at $81 a-piece from the Chinese company Shenzhen Scope Scientific Development Co.. The change is that the new system uses a Memorandum of Understanding rather than the Government to Government method. So, no change? It looked last week as if that might be stopped and I expected that by some magic Huawei would get the job, although they may not be in good favour right now with the current government as Don Sambandaraksa reports that the True/CAT deal (which has Hutch and Huawei in there somewhere) has now been declared illegal by the ICT MInistry. This follows a Senate investigation that came to the same conclusion.


Electrolux Thailand just put out a press release telling us that last week (q4 March) they celebrated 11 years of leadership of the front-loader market with a new campaign: More than One". One of the features of the campaign is an unusual 11 year warranty for motors and tubs.



Graham K. Rogers teaches at the Faculty of Engineering, Mahidol University in Thailand. He wrote in the Bangkok Post, Database supplement on IT subjects. For the last seven years of Database he wrote a column on Apple and Macs.