By Graham K. Rogers
---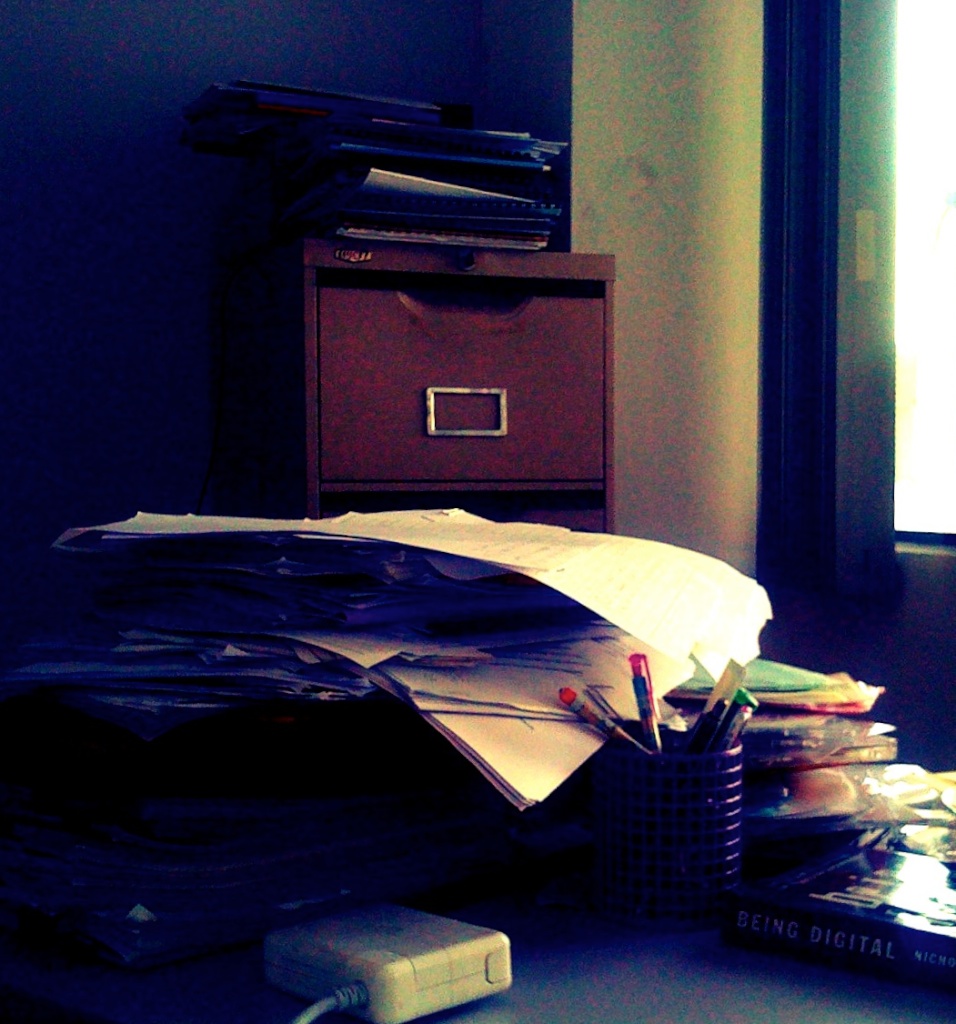 Opening Gambit:
The iPad 3 (or HD) cometh. Links for the announcement. Rumours about what the announcement will be, including 4G. Possible delivery. Update news. A bank wants Proview to be bankrupt: does the bank inherit the money they hope will come from Apple? More on jobs data. More on abuse of the English language. ETA of the iPad in Thailand. Tablets for the kids delayed. iPads and iPhones for the politicians.



Apple Stuff
We reported a day or so ago that the person who downloaded app number 25 billion from the App Store was Chunli Fu of Qingdao in China.


Later today (Wednesday) will see Apple announce something at the Yerba Buena Center for the Arts, with the event starting at 10am their time, which is about 1 am here and way past my bed-time. AppleInsider reports that there will be no live stream from Apple (no link for that: no content when I looked at the page) although a recording will be available afterwards. I will have to rely on reports that will come in overnight, even though there are to be live reports from

The something that is to be announced is almost sure to be that next iPad that we have been expecting for a while. I looked at last year's announcement (I have the recording) and then there was a wait of about 10 days before it was in the US shops, with a couple more weeks seeing another 26 countries served. Thailand's deliveries came at the beginning of May, almost 2 months later. The delays may be less this time round as there are a number of indicators concerning delivery. Steve Sande on TUAW tells us that there is a shortage of flights for cargo from China at the moment because all capacity has been booked by some unnamed company with boxes of iPads. And something else.

A Wednesday morning rumour from Josh Lowensohn combined the tech and suggests that both the iPad (3, HD?) and an updated AppleTV will share the A5X processor, not the A6. The report also suggests more RAM which makes sense.

As a teaser, AppleInsider tells us, Verizon has a web page that announces, "Something is coming" which reminds me of the Macbeth line, Something wicked this way comes. I do hope not.

Following on from the Verizon ad, there is an item by Katie Marsal on AppleInsider that picks up on a Reuters report. This suggests that not only will the iPad be coming, but that it will have 4G LTE: a fat load of good that will be here. We don't even have a proper 3G service yet.


While we have been expecting the iPad 3, a sneaky rumour crept up on us late Monday suggesting that it was really going to be the iPad HD according to Josh Lowensohn. Others debated this. Some dismissed it. We shall see.


So if these boxes are to be in the US real soon, that could mean the other countries also get served quicker meaning spare capacity earlier for the smaller fish, like Thailand. This ties in with a rumour I heard this week that some retail outlets here are expecting their deliveries by the end of this month: a month earlier than last time. I will believe this only when I see the dates confirmed online. And a late report from Electronista suggests that the iPad will be in the shops in the US (and the UK with Harrods?) on 16 March.

As part of the update to the iPad line, there is an imminent update to iOS with version 5.1 having entered the "gold master" stage: done, cooked, ready to roll. Reports on iPadNN and a number of other sources, tell us that one of the features is better camera access at the lock screen and a couple of new features, as yet unrevealed by the rumour mill. We may well see this on Friday.


There is a new twist to the dispute over the other iPad, the name of which Proview claims it owns and is demanding lots of cash from Apple for. The problem is, as well as being a bit of a paper tiger, it is almost a paper company too as it owes more cash than it has and only has that name to bargain with. As it owes money, it has creditors, we read in a Huffington Post article by Elaine Kurtenbach. One of these is beginning to apply some pressure by moving to have Proview declared bankrupt, although it is claimed that this will have no bearing on the case with Apple. It occurs to me, however, that if the company is declared bankrupt, then all its assets could be claimed by the creditors and those banks may get a larger share of the hoped for $2 billion that Proview wants from Apple.


There was an odd little supplemental update to OS X 10.7.3 of only 38KB this week with Apple telling us that the update resolves an issue when restoring a Mac from a Time Machine backup.


There has been some debate online about whether the iPad should be classed as a computer or something else. If it is a computer, then Apple leaps to number one it seems, especially with the low sales of netbooks, notebooks and other machines that lack the little white fruit icon on the top or back. Ilya Khrennikov on Bloomberg is reporting (link from MacDaily News) that the Customs department in Russia has reclassified it. It is no longer a GPS-navigation device (I would never have called it that for sure), but a computer. As such, the previous 5% import duty is scrapped. I wonder who wants one over there.


There have been a couple of apps of late that may have been accessing data from users without proper authorisation both on the iPhone and on other devices. We reported on Path which was fixed fairly rapidly, but there are others, and Sinead Carew on Reuters reports that Senator Charles Schumer is asking questions about this.


We rather admire Horace Dedieu and the work he puts in on the ASYMCO site which many online sources cite. He writes that he is to speak at the Apple Investor Summit on March 15th at the Los Angeles Convention Center on Apple's capital expenditure structure and how that foretells strategy. However, he has come up against something that affects many presenters: time. 45 minutes is not enough, so he is also going to have a detailed question and answer session on related topics and he has decided to offer a workshop-like reception at the end of the day.


Proably as part of the proceedings round the Event and the arrival of the new iPad (above) AppleInsider reports that the iTunes store has been updated and it is apparently faster. Hmmm, maybe. Difficult to tell at first look this morning.


Codeweavers, who make software that runs other system apps in OS X have announced that they have shipped CrossOver XI, for both Mac and Linux.


We read on MacStories (Federico Viticci) that Skype for the Mac has been updated to version 5.6 (Note to self: phone mother). There is full-screen support for Lion and better group video calling among other improvements.


One of the problems with most Macs is the limited space for additional storage. Topher Kessler explains that while the MacPro has expansion bays, none of the other Macs do. However, he tells us, iFixit, the site that does those great strip downs of devices sometimes the day they appear on sale, have come up with a kit for the iMac. Removing the optical drive -- I cannot remember the last time I used this on my MacBook Pro -- a user slides in a second hard drive and has much more storage capacity.



Half and Half
We had some comment on the information that Apple had released concerning job creation in the United States. They showed figures that hinted they are responsible for over half a million new jobs in the US both directly and indirectly. No one is saying but this has to be in response to comments from noise makers like Donald Trump who suggested -- obviously without thinking things through at all -- that all the manufacturing in China should be moved back to the US. Whatever the reasons, there has been, according to Kelly Hodgkins on TUAW, considerable debate. We wasted a lot of text on Monday over the comments of the Register's Rik Myslewski who has not had a good word to say for Apple since they called him out on an embargo: he and the Register had the Gizmodo treatment before Gizmodo. We are going to waste a whole lot more now. . . .

Myslewski went all dictionary on us with the use of "diaphanous" -- allowing light to pass through -- then went ballistic because Apple used "innovation". He criticised Cupertino and others for wearing the word out. Not long after I put the Monday Cassandra online, it struck me (this always happens afterwards, eh?) that this was a case of the pot calling the kettle black as the Register's own overuse of some words is more than tedious.

They cannot use the word scientist, for example, preferring "boffin" which is something out of the 1940s and 50s and now has only comic or negative connotations.

The Register also has problems with the iPad, preferring not to use its real name, but they stick with their own coining, the fondleslab. Check it on Google and every reference except one points to the Register. That reference is to the meaning in an urban dictionary and that also infers the Register's input with the sentence used as an example: The mac fanboi drooled as he pawed at his latest fondleslab (sic). With the actual definition being, "Any portable touch screen device beloved by it's user and incessantly fondled in public."

The problem there is that it is a touch screen and the Register wants to misinterpret the touch to make it work with their own unhealthy teenage preoccupations.

Another of their obsessions is in the use of the incorrectly spelled fanboi (as in the definition above). With all the fanbois slavering over the expected arrival of the iPad 3 it was pointed out in one online source -- forgive me, I forget -- that with sales in the multi-millions it is not really a product for a market of fanatics any more. Always presuming that there were such fanatics: if you have ever tried to debate certain issues with a Windows user, you would wonder who exactly was the fan-boy. It may simply be that such sources of news are unable to deal with the point that Apple has not been a niche company for a while now.

As part of the belittling of Apple, its products and its customers, the organ would also dig at the CEO often using the invented adjective, Jobsian (presumably after Hobbesian) to signify something that was done uniquely with his style or manner -- admittedly rather forceful at times. But you don't build mega companies by being soft. This usage has been less used since the death of Jobs, which itself brought forth a hollow, weasely, multi-part tribute from Myslewski as if none of the criticism he had dished out had ever existed. He managed to turn that into a $2 ebook that is on Amazon.


While I prefer working with Apple's Aperture, a lot of folks like the Adobe Lightroom. I did try this when it first came out and it is a good product, so it is understandable why people would go for it as workflow software, especially if they already had other Adobe products that they used for photographic work. This week, AppleInsider tells us (as well as other sources), Adobe has released version 4 of the application and it has dropped in price a significant 50%: it is now priced at $149. As well as the price cut, the new version has lots of new features including book creation. It was good timing to read a report by Gabe Glick on MacStories on the case for Aperture on iOS, especially after the recent arrival of the Adobe Photoshop Touch. Come to think of it, it is about time we had a new, faster version on the Mac.


Kodak may be dying, but it is trying to keep the heart pumping for as long as it can, so is asking a judge to stop Apple from dealing a coup de grâce via litigation, Bryan Chaffin reports on The MacObserver.


There has been so much about patent disputes between Samsung and Apple and Apple and Motorola that it is a sort of relief to read in an item by Roger Cheng that there has been an indication from Apple that it is willing to enter into licensing deals and may be asking for something between $5 and $15 for each handset. Imagine that in cash terms for the number of the handsets already sold.



Other Matters
I look at a lot of academic writing, and I remember from my own student days being told there is a way to cite anything. I particularly remember that the Modern Language Association (MLA) style manual we referred to had ways to reference interviews, lectures, music and works of art as well as books. Keeping up to date, it is clear that a lot of information comes directly from Twitter. The MLA has come up with a nice, clear way to cite Tweets as well, which I read initially -- appropriately enough -- in a Tweet from the Editor of The Atlantic magazine:
Madrigal, Alexis. (alexismadrigal). "You people are loving this: How do you cite a tweet in an academic paper? theatln.tc/zQJ65Z" 5 Mar 2012, 10.12pm. Tweet.

We mentioned a new Nokia camera-phone a couple of weeks ago that reportedly has a 41 megapixel camera, although that figure may come from a clever use of algorithms. Apparently the 808 Pureview is going on sale all over the world Don Reisinger reports. Except for the US. Well, maybe soon.
Local Items
The news this week that I first saw on Thai-ASEAN News Network (TAN) that the government was to give iPads to all members of Parliament sort of follows what has been happening in many other countries, although there has been some doubt expressed in a number of ways as to whether the politicians who are to be given these will actually be able to use them. The figure quoted on TAN and Thailand News was 50 million baht for 700 iPads and iPhones for the MPs. Fast forward a few hours and on Tuesday morning we were directed to an online Bangkok Post article which reported that a Chinese company -- Shenzhen Scope Scientific Development Co -- (you may well also mouth, "Who?" as I did) had been awarded the contract to supply 700,000 tablet PCs at $81 each. The other companies in the bidding had been TCL Cooperation ($89), Haier Information Technology (Shenzhen) Co ($105) and Huawei Technologies Co ($135). Apparently the 1.9 billion baht is only enough for 750,000 tablets. Fast forward a few more hours and we read that the Cabinet had passed a 2 billion baht budget to compensate victims of political violence. Am I alone in seeing an imbalance here.

Perhaps not, as late Tuesday evening we read that the PM has delayed a decision (always a safe tactic in Thai politics) and has ordered "a second look" according to an AP report that the Bangkok Post uses.


I contacted True tech help on Sunday with a question on synchronisation between devices on my home network and was told that the question would be passed up to a higher level of assistance. I worried that they might phone me at work as that would be a waste of time. If I need to change settings I should have the computer and router in front of me. I need not have worried. True have not been in touch. My devices and apps are still not able to sync here.
Late News
Graham K. Rogers teaches at the Faculty of Engineering, Mahidol University in Thailand. He wrote in the Bangkok Post, Database supplement on IT subjects. For the last seven years of Database he wrote a column on Apple and Macs.